Canva is one of the best online tools for graphic designing. In this article, we will tell you the easiest methods to remove the Canva watermark so that no one can recognize which tool you have used. You can also use iMyFone MarkGo to remove other different kinds of watermarks.
Part 1. Pay to Download Canva Photo without Watermark
Pay to download canva picture without watermark is your first choose. but you can also use some third party tools to remove watermark, i would recommend iMyFone MarkGo to remove watermark in 1 minute, download iMyFone MarkGo below.
Canva adds its watermarks on the images made using the trial or free version. We have told you two methods to remove watermarks in the above parts, but there is one more way to get rid of these watermarks. Canva allows its users to buy different elements and pictures at different prices. Users can also switch to Canva Pro, a version that is an ideal option for professionals. After subscribing to the Canva Pro version, you can download the premium images without watermark and at a very high resolution.
Step-by-step Guide:
Step 1: Go to the site and select your desired picture. If you select a premium image or design, then you will also get an option Remove watermark at the bottom.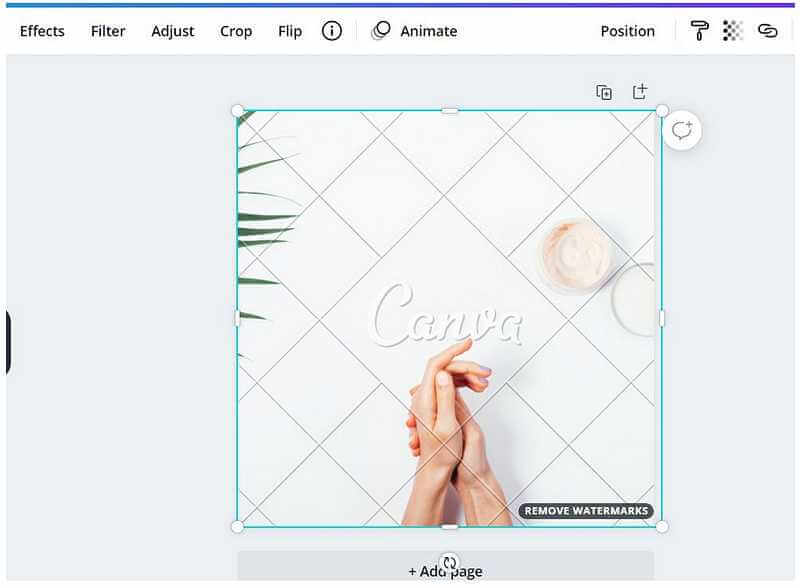 Step 2: Click on Remove Watermarks and then click on Purchase. In this way, you can buy the premium feature, which will remove the watermark from your image before downloading it.
Step 3: You can also do this by clicking on the Download button at the top of the screen. The website will automatically give you the option to subscribe to the premium version of Canva. Click on Download with Canva Pro and pay for the premium version to download the image without a watermark.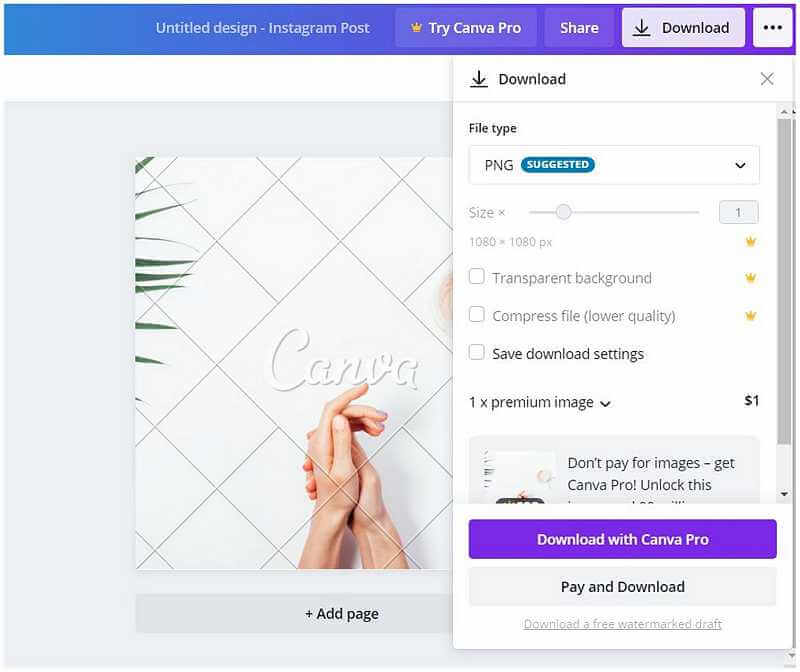 Step 4: If you subscribe to the Canva Pro version before doing anything, then it will be easier for you to create, select and download premium pictures and elements from Canva without any watermark on the images.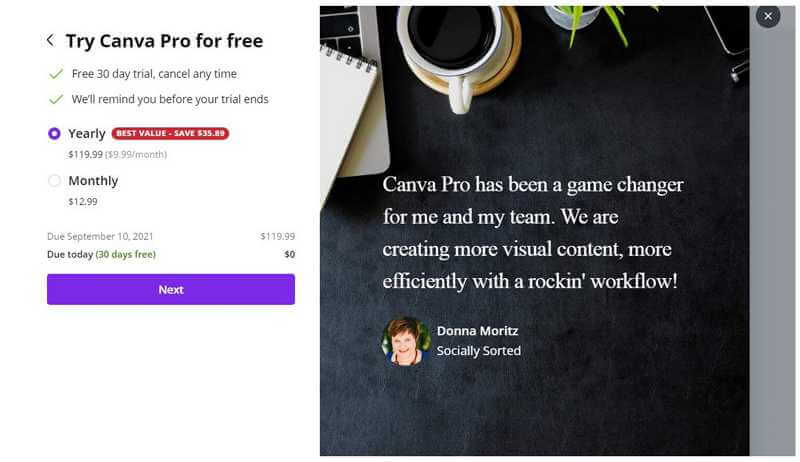 Step 5: For subscribing to the pro version, click on the Try Canva Pro, select your package, and then select the method of payment.
Part 2. Easiest Third-party Tool to Remove Various Watermark
Here is the best tool to remove the all kinds of watermarks from your images and videos easily.
iMyFone MarkGo is one of the best ways to remove watermarks from videos and images effortlessly. It can remove TikTok watermark fast and easily. This amazing software is compatible with Windows and Mac and is very simple to download and use. Now, let's have a look at its stunning features.