Are you a Dxtory user and love to use it with the desire to get rid of its watermark? If yes, then you will get to know the best methods to fulfill your desire. Just follow one of these easy methods to satisfactorily perform the task. These methods are applicable for both Mac and Windows users.
Part 1: One-Click to Remove Watermark from Dxtory Completely Free-MarkGo
MarkGo is an all-in-one tool for both Windows and Mac that can be used to remove or add watermarks and logos to videos and images in a few effortless steps. You can use MarkGo's free version with amazing features. Here are some easy steps to remove the Dxtory watermark.
Tips
Hunting for a tool to get rid of Dxtory watermark efficiently? Why not try
iMyFone MarkGo
, a professional watermark remover that helps you remove watermark 100% clearly with AI-powered Technology within 5 secs in 1 click.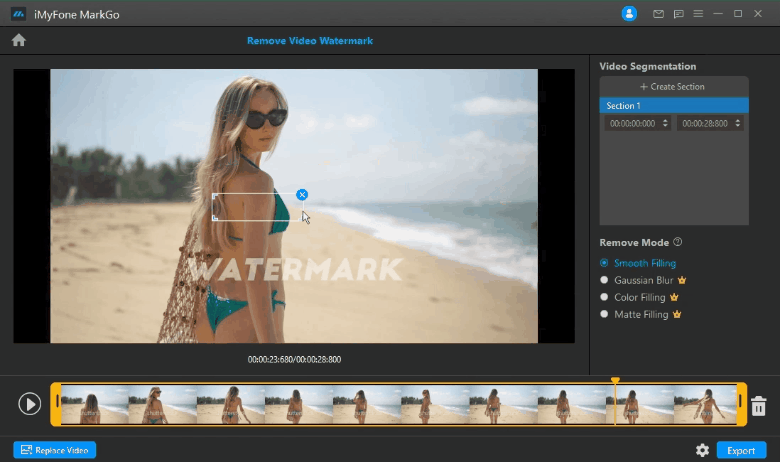 Watch the video tutorial to learn more about MarkGo.
Wonderful Features of iMyFone MarkGo
User-friendly, without any technical knowledge required to remove watermark in just one single click.

Easy to remove and add watermark for videos and pics, with no traces at all.

Free to try the remover, during which you can check the compatibility.

Able to add watermark for up tp 100 pics in batch for copyright considerations.
Watch the video tutorial to remove watermark using MarkGo
Steps to Remove Watermark - MarkGo
Step 1: Download and Install MarkGo
Go to the iMyFone website and download the software free of cost. After completion of the download process, install it on your device.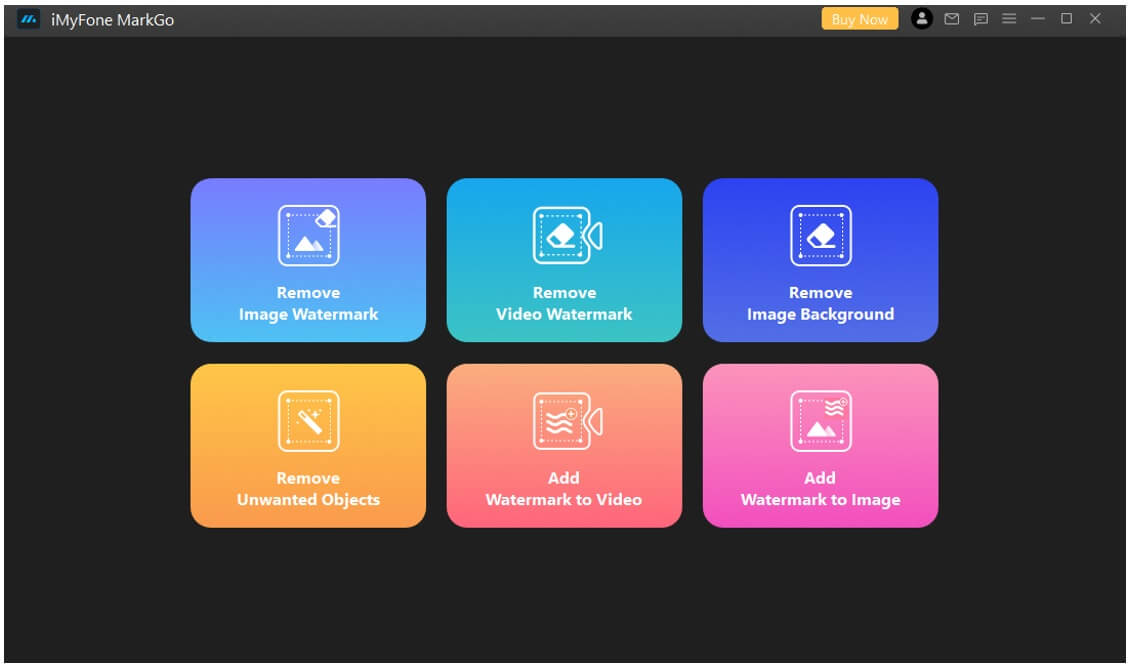 Step 2: Open and Select Remove Option
Now open the software and select Remove Watermark from Video. A new window will appear with an Add button. Click on this button to import the video to MarkGo.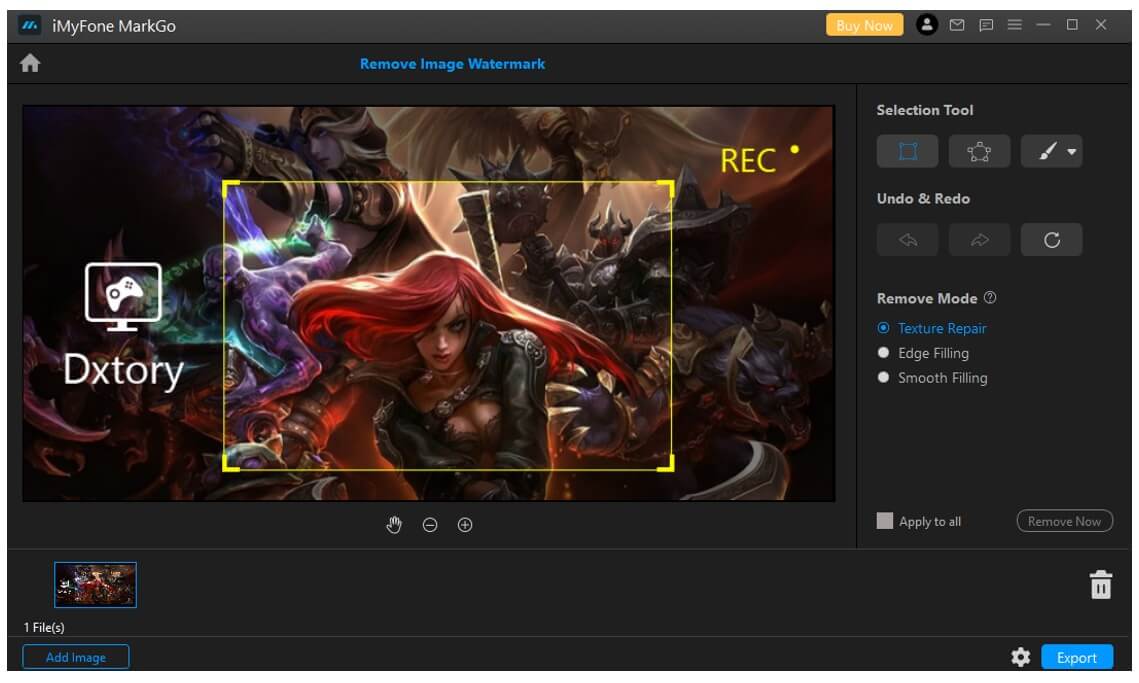 Step 3: Select Tool and Remove Watermark by Covering the Box
After importing the video, select the Selection Tool and create a loop around the watermark that you want to remove. Once you select the area, play the video and after being satisfied, click on the Export button. Your video will be saved without a watermark at the desired location.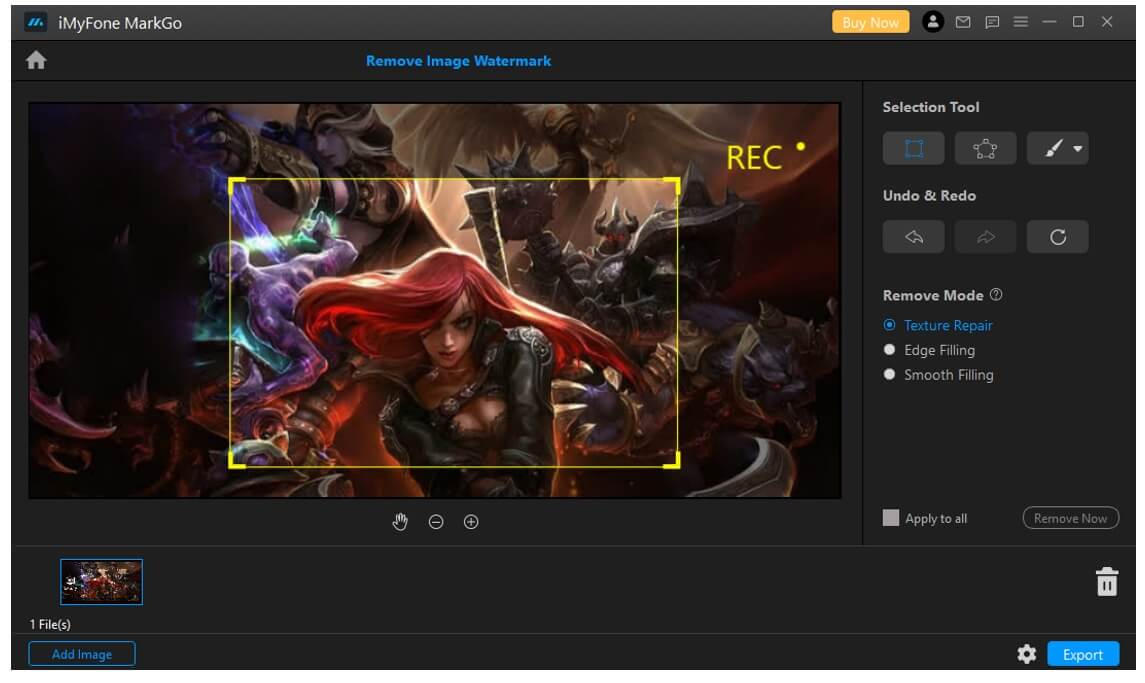 Part 2: Get Rid of Watermarks by Purchasing Dxtory
Now let's discuss the second way of getting watermark-free media by purchasing Dxtory. You have to visit the website to subscribe to the paid plans of Dxtory. Let's have a look at the steps through which you can remove the watermark.
Steps to Purchase Dxtory
Step 1: Go to the Website
Before downloading and installing Dxtory, you will have to visit the website. Instead of downloading the free version, go for subscribing to the paid plan that has extra helpful features like automatic watermark remover.
Step 2: Choose the Appropriate Option
After clicking on the link, you will be directed to Dxtory's main page. Here on this page, you will see two options in the first row: "Download" and "Buy". Click on the Buy option.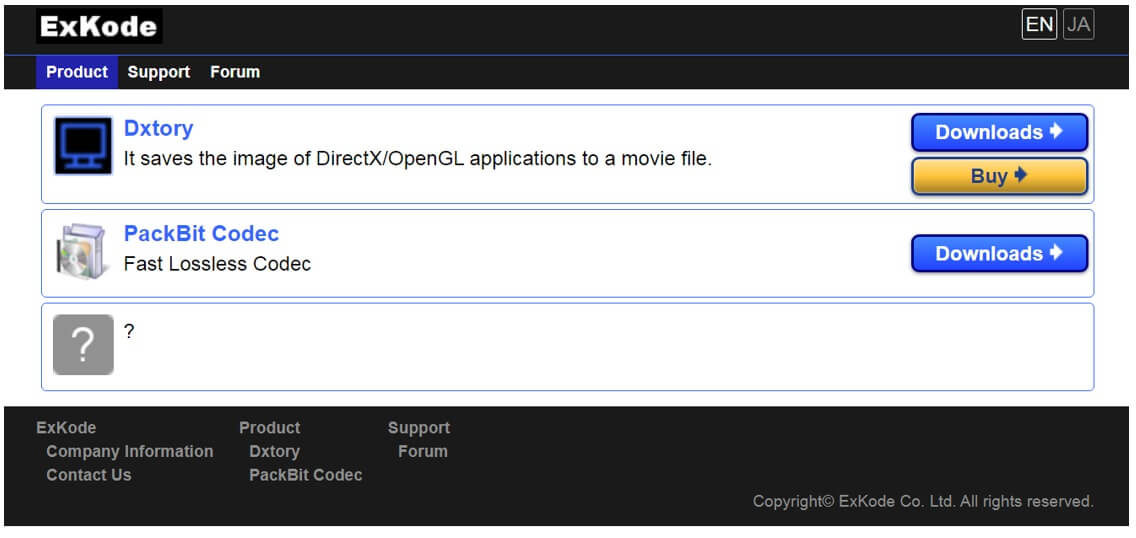 Step 3: Purchase the Plan
That option will direct you to the page where you can see its paid plan price with other information related to the license. At the bottom of this page, you will see the Paypal button through which you can buy. Click on it and purchase the plan. The latest version will be installed on your device, and then you can get Dxtory's service without any logo or watermark.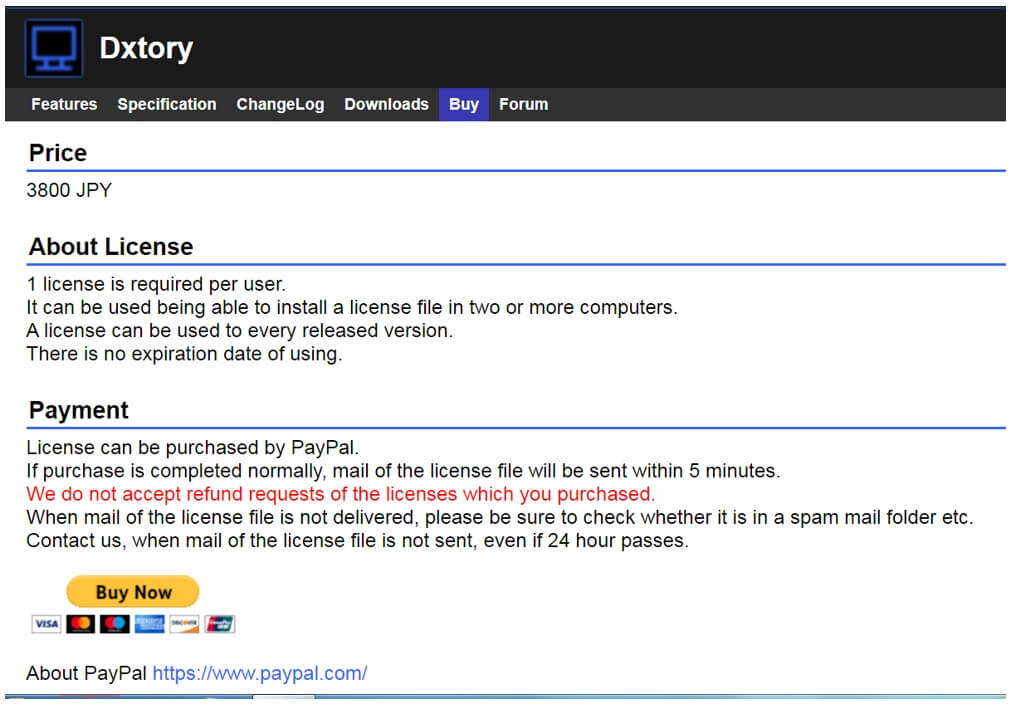 Part 3: FAQs How to Remove Watermark from Dxtory
1. How do you remove a watermark from a lab?
Removing watermarks from a lab/images or videos is not a tough task these days because of the availability of hundreds of different tools, software, and online/offline mobile applications. These tools and applications demand a few simple steps to remove watermarks from media easily. One of these is MarkGo by iMyFone Filme.
2. What is the easiest way to remove a watermark?
There are several ways to remove watermarks, but the easiest way is buying the premium. Software and websites provide their premium packages through which you can get watermark-free media without doing any extra struggle. The only drawback of this way is its price. All the premium packages need to be purchased online.
3. Is there any way to remove a watermark?
Nowadays, we are living in a digital world. As said earlier, a watermark on video or images can easily be removed by using different software. It has become very easy to get rid of watermarks just by using your mobile. Many online tools are available that support and work smoothly on Android and iOS devices.
4. How to remove the Dxtory watermark?
Dxtory watermarks can be removed by MarkGo in a professional manner. Moreover, you can also use In-paint and Apowersoft watermark remover for this purpose. Other than this, you can also buy its premium plan to get Dxtory's service without watermarks.
5. How do I remove the Istock watermark?
Istock provides thousands of images, but the free version shows a thumbnail or watermark on the images. In order to get rid of them, you can use the premium packages, or you can also use the drag and drop image method according to your convenience.
Conclusion:
It has become very easy to get logo-free content from high-end websites, software, and tools. You can use various software on your PC to clearly remove the marks for professional use. You can use iMyFone MarkGo. If you want to save your time and do not like to do extra struggle, then simply buy the premium version of any software, website, or tool. Then it will automatically provide you with watermark-free media.