If you have an online lecture, speech, course, and so on, you need to make a presentation or a video with Google Slides. Google Slides is a staggeringly straightforward tool, but it does not contain a built-in voice recorder.
So in this article, if you are not know about google slides, I would simply introduce how to use it, and detail how to add voiceover to google slides. last but at least, I would recommend a pro-voiceover software.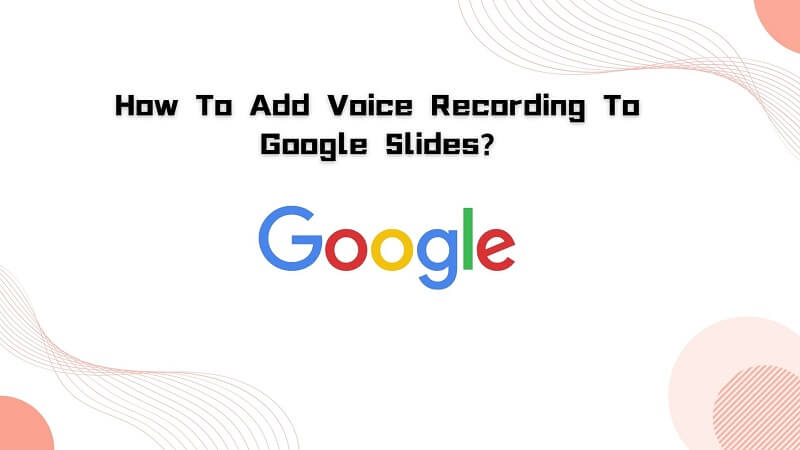 Part 1: How To Make Google Slides?
Google Slides is a program where you can make slides for presentations and assignments. It was made public in 2006, and since then, it has been an important part of businesses and educational institutes. You can state important facts, plans, and any important data using the slides.
Now, people are using it to make recorded lectures or informational videos. They add audio to the slides, make a proper video, and upload it on YouTube or anywhere they want.
But before you know how to add a voice recording to Google Slides, it is crucial for you to know how to make Google Slides first.
Here's how to make Google Slides:
1. Open the Browser and Open the Google Slides.
2. On the left side, you will see a Plus (+) icon. Click on it.
3. A new window will open, and you can then create slides.
In addition to this, if you add a slide and then decide it is not worth it, then you can just skip it. On the left section where you will see slides, right-click on the one you don't want people to see. Out of different options, click on "Skip slide," and that's it.
When you finish making slides, then you can add audio. For this, you must have a voiceover file saved on your PC. But how to do it? It's easy!
Part 2: How to Make Pro Voiceover Via Voice Generator?
Voxbox is a 2-in-1 software for voice recording and text-to-speech. It supports 11 global languages, 25+ country accents, and more than 100 categorical voices. Whether you want to record your voice in real time, or just to make an audio file, it would serve your purpose.
How to Step
Step 1. First, download and install VoxBox from the imyfone official website and then launch it.
Step 2. When the screen pops up, you will see the "Start Recorder" option. Click on it, and the voice recording will start. If you want to pause the recording, then click on the same voice button again. Click on it again to resume the recording.
Step 3. When you are done, click on the "Stop Recording" or "Red button." You can also listen to the recording from the record list under the operation to make sure you did not miss any point. You can also delete the recording from there. If you are satisfied, then save the recording.
Step 4.(optional) If you want, you can edit the recording by clicking on the "Audio Edit" on the left side. You can cut, add effects, or add other files using VoxBox and then easily save the edited file.


Step 5.(TTS make voiceover) If you need a pro-voiceover, first choose the function of "text-to-speech" , then select "languages", "voice type". After this, you could type your script, then convert and export it.
Features:
11 global languages like Spanish, Japanese, Hindin, etc.

25+ Country accents like a British accent and a Hindin accent, etc.

3000+ voices like Rappers, YouTubers, Cartoons, Celebrities, etc.

Supported voice record even from platforms like iTunes.

Supported text-to-speech, and 2000 characters limited.

Supported trim, cut all of your audio .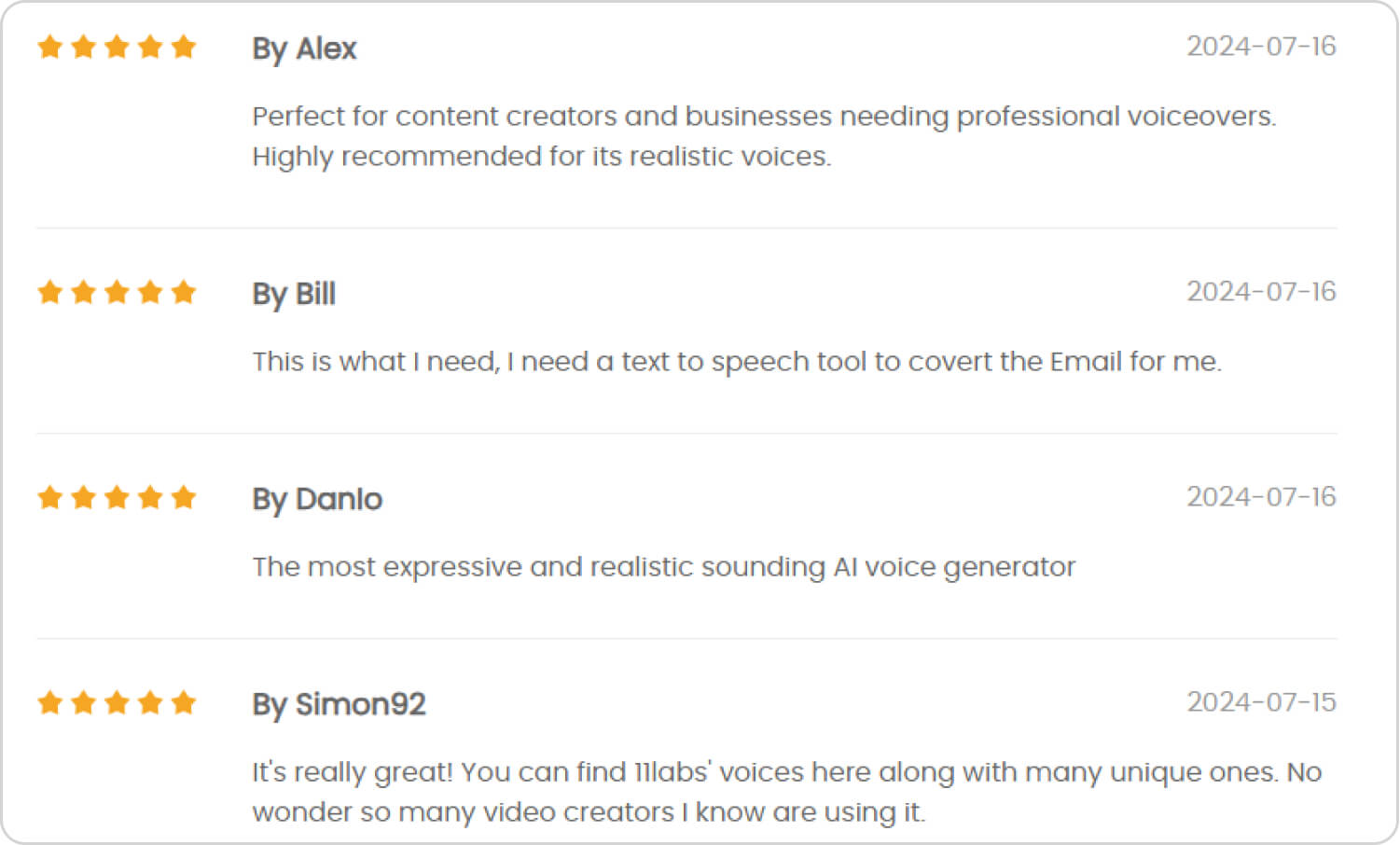 Pros:

Easy to use.

Have Simple interface.

The recording is super clear due to advanced technology.

You can edit both recorded and imported audios easily.

You can also use the free version before you pay for the App.
Cons:

It is not free.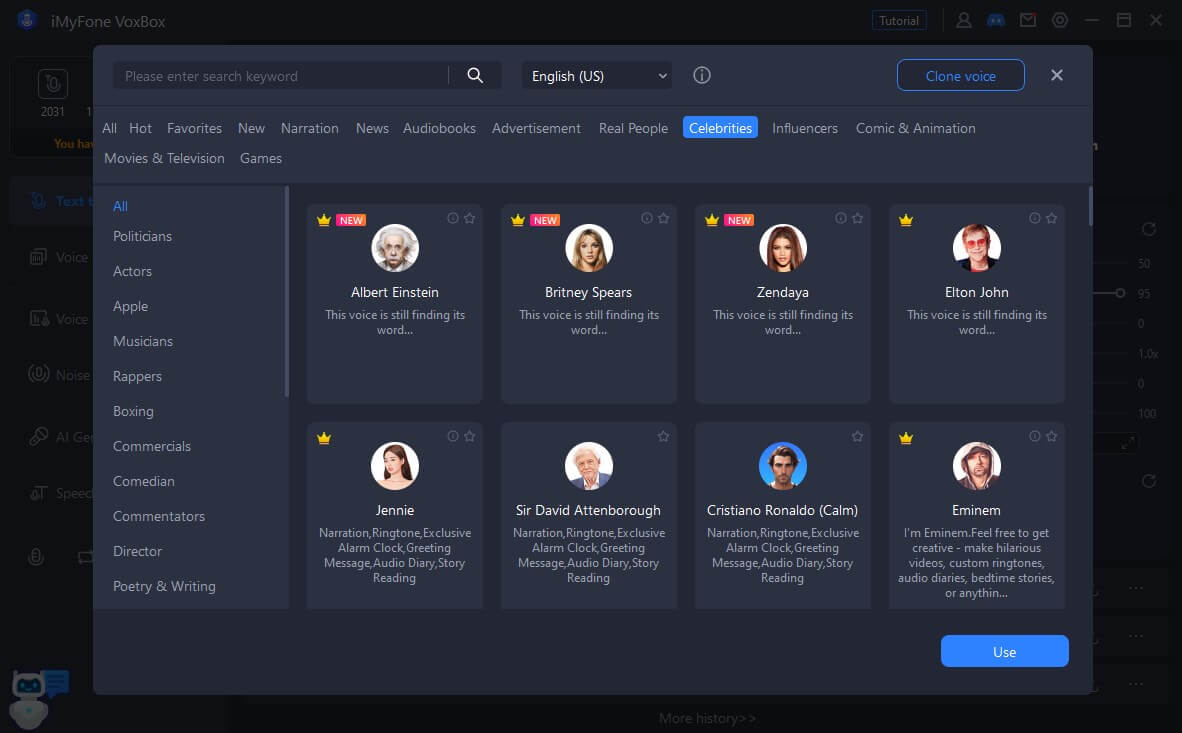 Part 3: How To Add Voiceover To Google Slides?
When you record audio, the next step is to add it to the Google Slides. It is easy to do.
Step 1. Begin by opening the slide in which you want to add the audio.
Step 2. Next, click on the "Insert" option.
Step 3. Go to the "Audio" option and then choose the audio file.
Step 4. After that, you will see the speaker icon on your Pc screen. You can drag it anywhere on the screen. There will also be a mini player, which you can use to preview the audio file attached to the slide.
Step 5. There will also be a format tab pop-up on the screen. With this, you can change the settings. Make sure you click on "Stop on Slide Change." If you don't change the setting to this, the audio will keep on playing when the next slide appears.
Step 6. Keep repeating these steps until you add audio to every slide you want. After you are done, use Present mode to preview whether the video and audio match or not. That's it!
Conclusion
We have introduce a brilliant how to add voiceover to Google Slides way and how to use it. If you'd like to create and add voiceovers to videos, check out voice generator-Voxbox.
Does there still have condused about adding a audio to a presentation on Google Slides? or Any useful tips or tools to create and add sound to your presentations on Google Slides that we haven't covered? Please let them in the comment section below.