The realm of text-to-speech AI can be overwhelming, but Reddit, a thriving hub for tech enthusiasts, consistently showcases the industry's finest. In this article, we delve deep into the top AI voice generators recommended by the Reddit community. Join us on this journey as we uncover the future of voiceovers and audio content.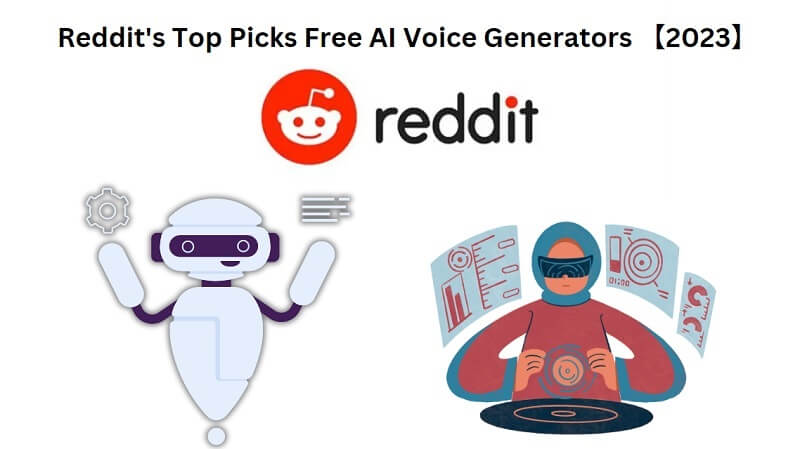 Part 1:What is Text-to-Speech AI Reddit?
Text to Speech AI" on Reddit refers to discussions, questions, or posts related to artificial intelligence systems or software that can convert written text into spoken words. Users on Reddit may engage in conversations, seek information, or share their experiences regarding different text-to-speech AI tools, technologies, or applications. It's a platform where individuals can exchange insights, recommendations, and opinions about the capabilities, pros, and cons of various text-to-speech AI solutions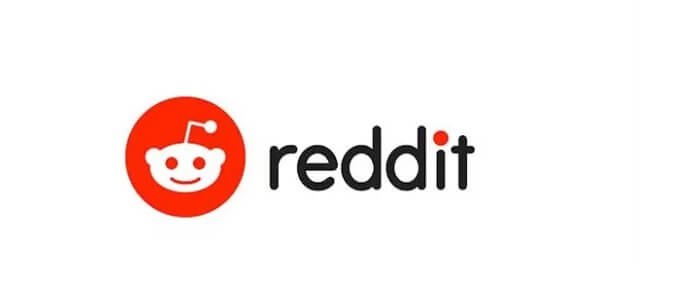 Part 2: AI Voice Generators on Reddit: What Users Say
When it comes to AI voice generators on Reddit, VoxBox stands out as a top contender. It excels in text-to-speech capabilities and voice cloning, delivering remarkably lifelike human voices. With its extensive text-to-speech voice library, content creators can access studio-quality audio files effortlessly. What's more, VoxBox is recognized for its real-time voice cloning technology, achieving an astonishing 99% resemblance to real human voices. This not only enhances dubbing efficiency but does so at an impressively low cost. Reddit users are buzzing about VoxBox's game-changing features.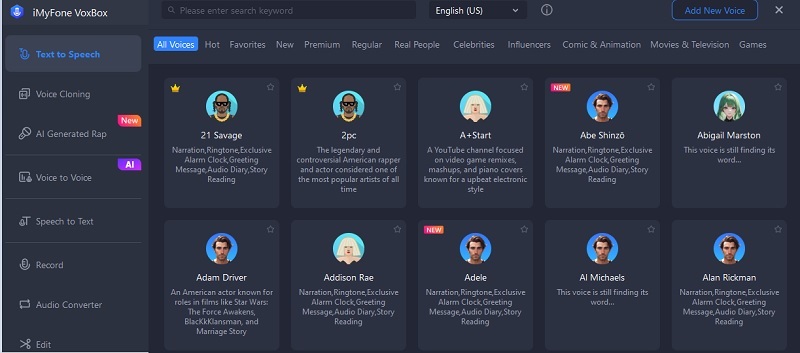 Key features
Access 3200+ text-to-speech AI voices for diverse audio needs.

Easily tweak pitch, speed, and volume to match your requirements.

Achieve 99% human speech similarity with powerful noise reduction and instant voice cloning.

Produce OGG, WAV, and MP3 audio files at a fraction of traditional studio costs.

Faster and secure dubbing solutions.

Ideal for audiobooks, podcasts, e-books, educators, and seamless IVR integration.
In the realm of AI voice generation discussed on Reddit, Murf stands out as a prominent choice. It offers an array of 100% natural-sounding in 20 languages AI voices and artificial intelligence voice clones, What sets it apart is its ability to simulate a wide range of human emotions, including anger, happiness, sadness, and more. This makes it an excellent tool for enhancing video and presentation content with professionally dubbed manuscripts. If you're looking for the best AI voice generator on Reddit, Murf deserves your attention.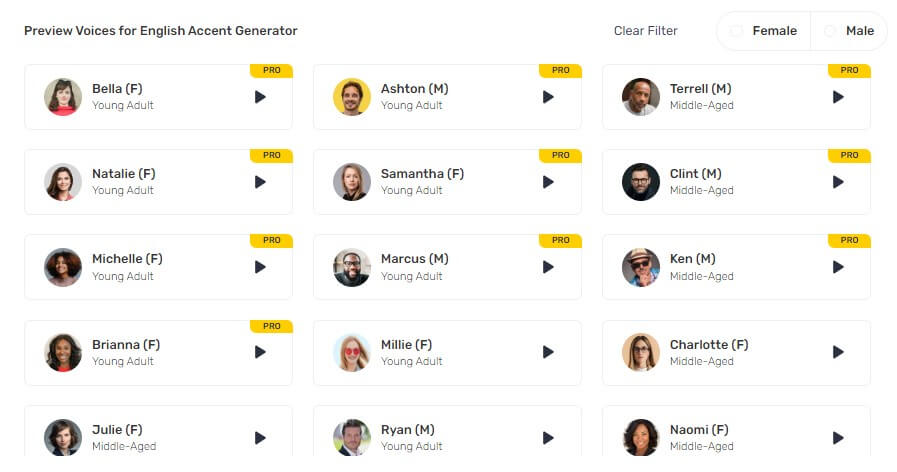 Key feature
Over 120+ text-to-speech voices available.

Voices in 20+ languages to cater to diverse audiences.

Easily sync your creations with preferred voices, adjust pitch, punctuation, and emphasis for personalized messaging.

Transform home recordings into polished voiceovers with realistic voice-changing capabilities.

Explore the Enterprise plan for seamless project collaboration with your team.
When Reddit users discuss AI voice generators, Lovo is a name that frequently emerges. Lovo excels in enhancing text-to-speech and voice cloning technologies, delivering remarkably realistic results. The website showcases LOVO AI, an acclaimed AI speech generator and text-to-speech software, adored by a community of 700,000 users. With access to a vast selection of over 500 voices across 100 languages, Lovo excels in creating captivating, ultra-realistic voices tailored for marketing, education, gaming, and various video applications. It's no wonder it's a top choice among Reddit users.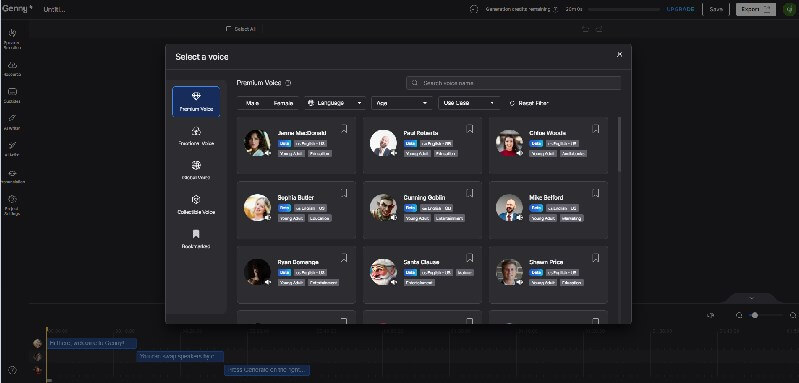 Key features
Text to Speech available in 100+ languages for a worldwide audience.

Boost productivity with ultra-realistic AI voices for Text to Speech.

Experience hyper-realistic AI voices that add depth to your content.

Easily create lifelike voiceovers for your videos with ease.
When Reddit users explore AI voice generators, Speechify often tops the list. It offers robust text-to-speech support, enabling speedy Reddit voiceovers for diverse projects. Whether it's messaging systems, course videos, podcasts, or engaging audiobooks, Speechify delivers. Plus, it grants permanent ownership and commercial rights to the audio output for your projects. With its user-friendly design, there's no learning curve – just drag and drop for instant results. It's no wonder Speechify is a favorite among Reddit users seeking the best AI voice generator.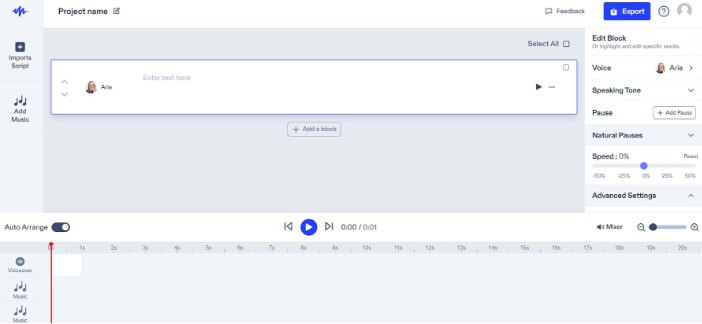 Key features
Choose from 60+ natural-sounding voices.

Access 8000+ licensed soundtracks.

Receive instant feedback on voiceover edits.

Enjoy granular control over word-level pronunciation, pauses, pitch, and more.
Part 3: Hot FAQs AI Voice Generators on Reddit
1.Which AI Voice Generator Is Highly Rated on Reddit?
VoxBox stands as the top-rated AI voice generator on Reddit, offering a vast selection of 3200+ AI voices for text-to-speech applications. It also boasts support for instant voice cloning, making it a preferred choice among Redditors.
2.Are there any trustworthy free AI voice generators discussed on Reddit?
Speechify is the free AI voice generator that reads any text aloud in a natural-sounding voice and can be used to read books, articles, PDFs, emails—whatever you're reading. Reddit VoiceOver allows users to create high-quality, human-sounding voiceovers for their own content, such as podcasts, videos, and audiobooks.
Final words
In the realm of AI voice generators discussed on Reddit, VoxBox shines as a top contender. With a diverse selection of 3200+ natural-sounding voices, multilingual support, and customizable options, it's no wonder it's often regarded as the best AI voice generator on Reddit. VoxBox offers a user-friendly interface for effortless voiceover creation, making it a favorite among the Reddit community. Whether you're seeking professional-grade voiceovers or just exploring AI voice generators, VoxBox has you covered. So why wait? download now and elevate your content to the next level.