Are you looking for the lifelike Sandy Cheeks AI voice, for making trendy AI cover songs going viral on TikTok and YouTube, conducting real-time voice change, or making tts voiceovers? If yes, you've landed in the right place!
Her distinctive Southern drawl and vibrant personality have captured the hearts of fans for years. Whether you are a fan, a content creator, a streamer or gamer, getting Sandy Cheeks voice will make a lot of fun.
In this article, we will walk you through the best Sandy Cheeks AI voice generator that enables to get her distinctive voice.
Let's get started!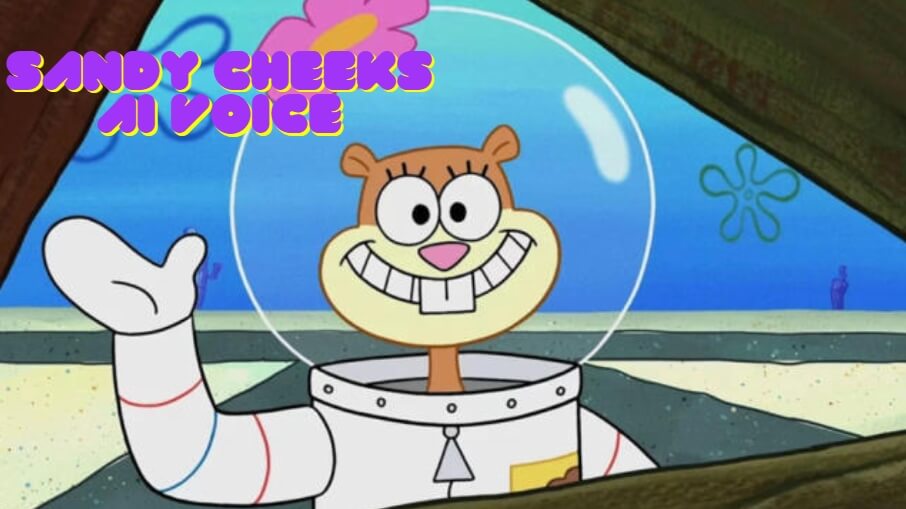 Tips
Listen to Sandy Cheeks AI voice generated free using MagicMic!

Part 1: Basic Info about Sandy Cheeks
Sandy Cheeks is an intelligent anthropomorphic squirrel from the animated series SpongeBob SquarePants. Voiced by Carolyn Lawrence, she lives underwater in a bubble-like dome, wears a diving suit when outside her house, and is known for her proud Texan identity and Southern drawl.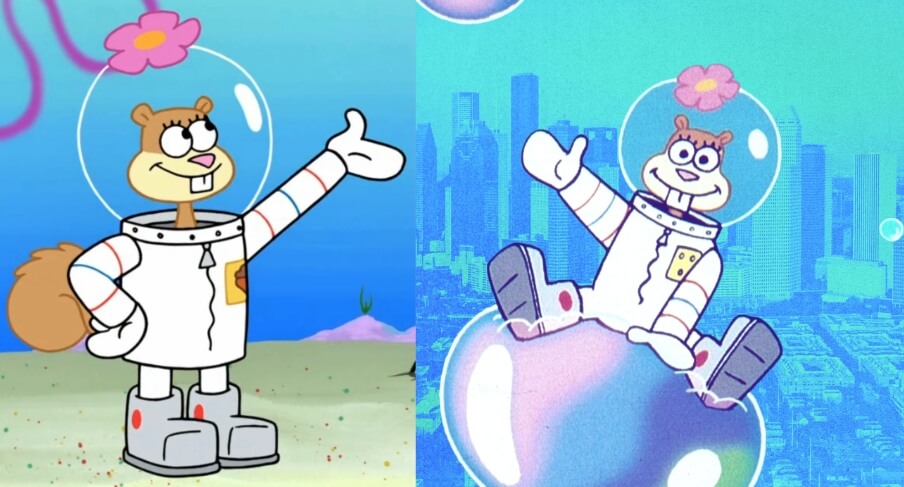 Sandy possesses scientific skills, excels in karate, bodybuilding, and rodeo, and is a close friend of SpongeBob SquarePants and Patrick Star.
Part 2: Sandy Cheeks Voice Actor
Carolyn Lawrence, born on February 13, 1967, is an American actress and real estate agent. She is renowned for her prolific work as a voice actor on Nickelodeon animated shows, where she notably voices Sandy Cheeks in SpongeBob SquarePants.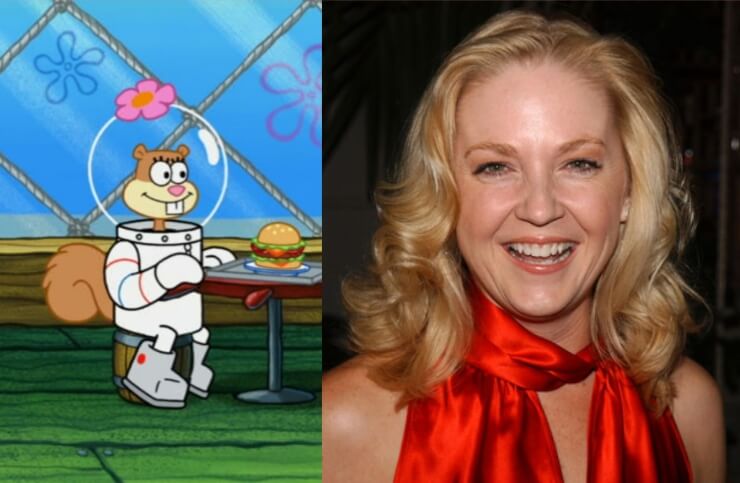 Her talent extends to other iconic roles, such as Cindy Vortex in Jimmy Neutron and Mandragora in Winx Club, along with the title character in the Adult Swim series Moral Orel.
Part 3: Free Generate Sandy Cheeks AI Voice for TTS and Voice Change
1. MagicMic - Sandy Cheeks AI Voice Generator & Changer
MagicMic allows you to generate realistic Sandy Cheeks AI voice for real-time interactions, streaming, gaming. It works on both Mac and Windows, offering a vast library of voices, including famous game characters and celebrities.
With 225+ AI voice filters, 600+ voice effects, and 200+ voice memes, MagicMic offers seamless voice transformation. Whether you're gaming, streaming, or chatting on platforms like Discord, Zoom, or Twitch, MagicMic enhances your communication experience.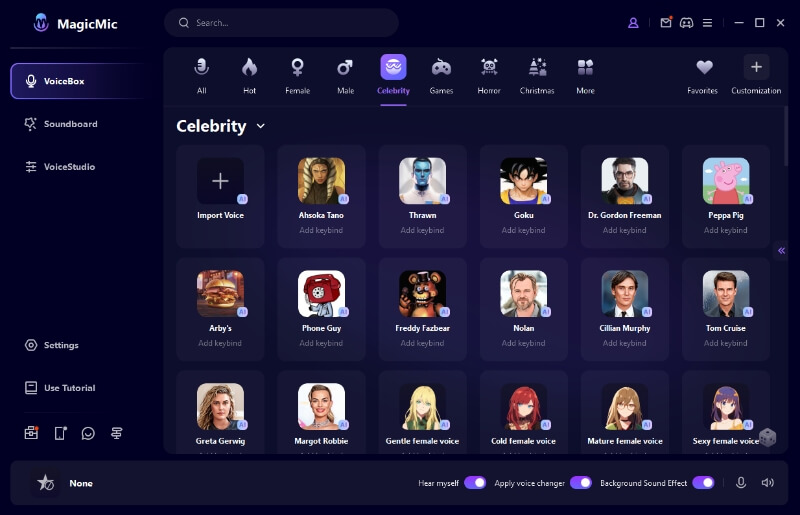 Key Features:
Generate Sandy Cheeks voice AI or any desired voices instantly from uploaded audio files with a single click.

Access a diverse range of 225+ AI voices for real-time voice transformation.

Enhance your digital content with 600+ voice effects and 200+ voice memes for a unique touch.

Effortlessly improve audio quality through easy capture and enhancement options.

Customize your voice by fine-tuning specific parameters to your preferences.

Seamlessly integrate with popular platforms such as Discord, Fortnite, Valorant, Zoom, Twitch, and more.
Free Generate Sandy Cheeks AI Voice in MagicMic:
Step 1: Download and Launch this Application
Step 2: Configuration
Enable "Apply Voice Changer", and activate "Hear myself" for real time voice change.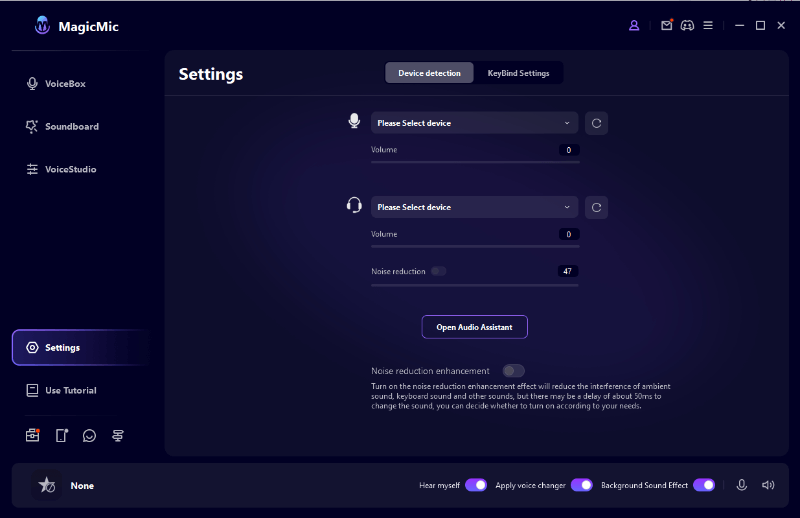 Step 3: Audio Device Selection
Opt for the Voice Changer Virtual Audio Device as your app's input.
Step 4: Get/Generate Voices or Effects
Generate Sandy Cheeks voice AI by offering the audio file featuring her voice and set up keybinds for smooth effect transitions.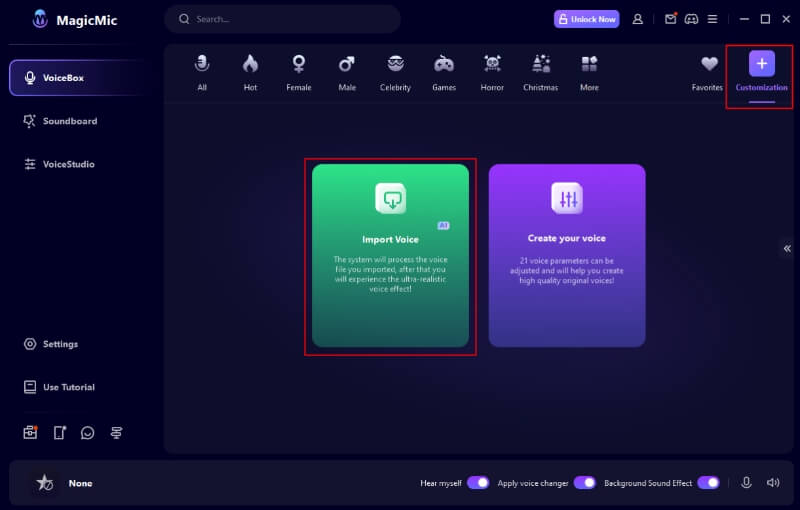 2. VoxBox - Sandy Cheeks Text to Seech Voice Generator
VoxBox, the best Sandy Cheeks text to speech voice generator, offers lifelike Sandy Cheeks AI voice, allowing for transformation into her iconic voice with single click.
Furthermore, VoxBox grants access to other 3200+ voices, including celebrities, singers, fictional characters, and more, making it the best choice to do dubbing, make voiceovers for your content creation, audiobooks, podcasts, and more.
Apart from the voices it provides, it enables users to effortlessly generate whatever voices as you want only by uploading the audio file featuring the voice you desire.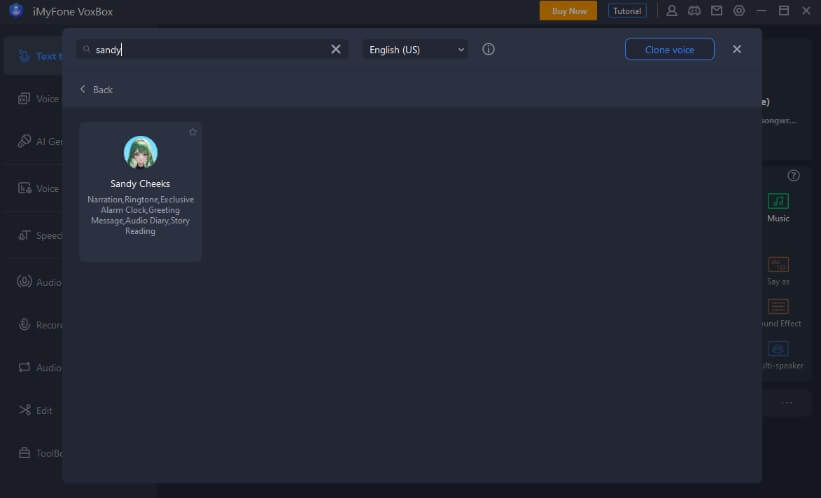 Key Features:
Powerful voice clone feature allows to generate authentic Sandy Cheeks AI voice or any preferred voices for text to speech.

Provides 2000 free character counts for text-to-speech conversion.

3200+ voices, ranging from singers, celebrities, fictional characters, influencers.

Supports exporting TTS voiceovers in 77+ languages for global reach and localization.

Beyond text-to-speech, enjoy features like speech-to-text, recording, audio editing, and conversion.

Export your text-to-speech voiceovers in various formats such as MP3, WAV, Ogg, and more.

Best for dubbing, audiobooks, podcasts, content production, etc.
Part 4: Bonus Tip to Make Sandy Cheeks AI Cover Song
MusicAI – Sandy Cheeks AI Cover Song Generator
I'm sure you've come across the trending AI cover songs featuring Sandy Cheeks AI voice. If you're eager to create your own Sandy Cheeks AI cover and enhance your channel, look no further than MusicAI.
MusicAI leverages AI and musical composition to craft engaging covers inspired by various voice models. It simplifies music projects with text-to-music conversion and precise vocal separation, utilizing a variety of AI models.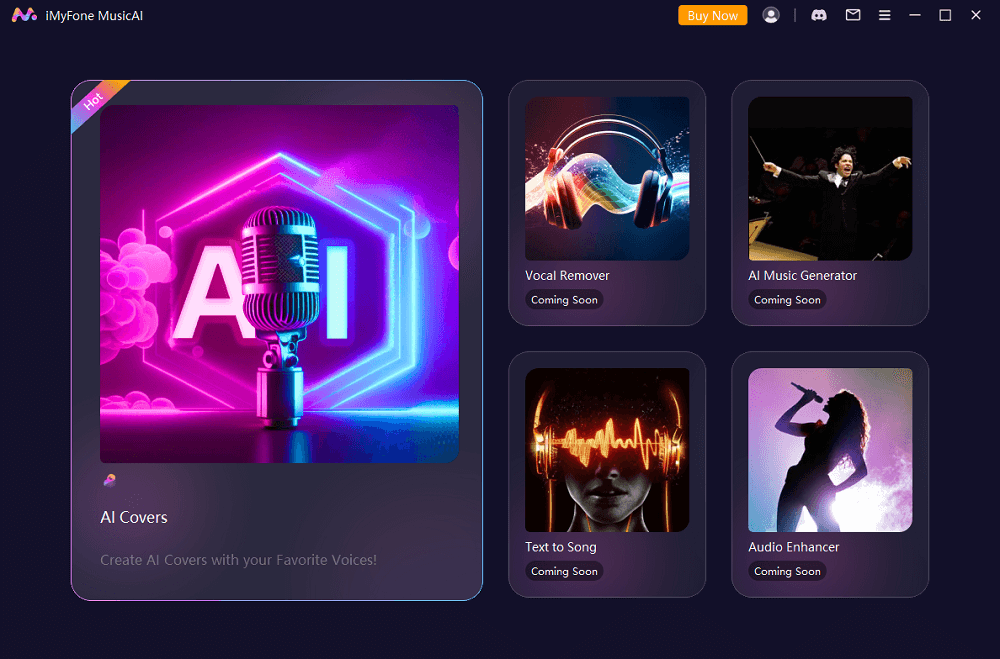 Key Features:
Provides various AI voice models to make AI cover songs.

Attain precise separation of vocals, music, and instruments effortlessly to ensure exceptional quality.

Improve audio quality to achieve superior outcomes.

Export AI covers in versatile formats such as WAV, MP3, and OGG.

One-click text-to-music.
Part 5: FAQs About Sandy Cheeks AI Voice
1. What is Sandy Cheeks AI Voice?
Sandy Cheeks AI Voice is a AI-generated voice that closely resembles Sandy Cheeks, the character from SpongeBob SquarePants.
2. What can I use Sandy Cheeks AI Voice for?
Sandy Cheeks AI Voice can be used for a wide range of applications, including creating entertaining content, voiceovers for videos or podcasts, and adding a unique character voice to your projects.
3. How does Sandy Cheeks AI Voice work?
Sandy Cheeks AI Voice is created by training AI models on the voice and speech patterns of the character Sandy Cheeks from the show SpongeBob SquarePants. These models can then generate speech that sounds like Sandy Cheeks.
Conclusion
In conclusion, Sandy Cheeks AI voice is the gateway to help win more engagement for your channel. With MagicMic, VoxBox and MusicAI you can easily replicate Sandy Cheeks voice, using for elevating digital content, gaming abd streaming, or even making AI cover songs viral on social media platforms.
Whether you're a content creator, a media enthusiast, or simply a fan of the underwater antics in Bikini Bottom, you now have the tools to bring Sandy's voice to life in your own projects.
Don't miss out on the opportunity to dive into the world of Sandy Cheeks AI voice. Download MagicMic today and let your creativity flow like the tides!