If you've ever found yourself chuckling at those viral videos of Spongebob belting out tunes or caught in a fit of laughter while scrolling through your social media feed, then you're in for a treat.
In this comprehensive guide, we'll explore the origins, popularity, and sheer hilarity of Spongebob singing memes. Discover how these infectious musical snippets have taken the internet by storm, thanks to creative minds and the power of the Spongebob meme generator. So, buckle up and prepare to dive into a sea of laughter as we unravel the comedic genius behind the beloved Spongebob meme phenomenon.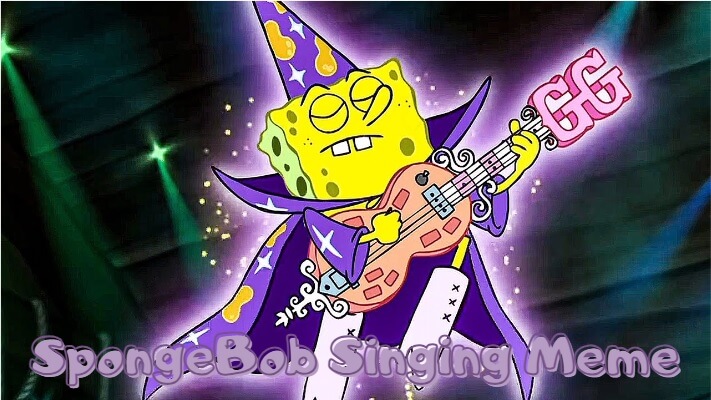 Part1: 6Hilarious SpongeBob Funny Memes
SpongeBob memes have skyrocketed in popularity, becoming a global phenomenon that has taken the internet by storm. From the iconic image of SpongeBob peeking out from a window to hilarious captions and relatable situations, these memes have captured the hearts and funny bones of millions. SpongeBob's expressive face and humorous moments from the show have become a canvas for creativity, allowing fans to create a wide range of memes that span various themes and emotions.
1.Sad SpongeBob meme
2.Spongebob laugh meme
3.SpongeBob screaming meme
4.SpongeBob crying meme
5.SpongeBob chicken meme
6.Spongebob scary meme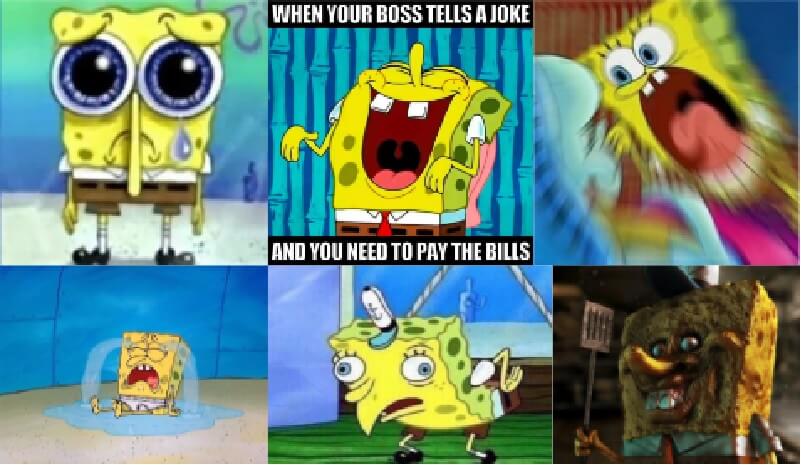 Part2: What is SpongeBob Singing Meme & Voice Meme?
SpongeBob singing memes and voice memes refer to popular internet trends that involve using clips or scenes from the animated TV show "SpongeBob SquarePants" to create humorous videos or audio recordings.
In SpongeBob singing memes, clips of SpongeBob singing or speaking lines from the show are often edited and combined with popular songs or catchy tunes. The result is a hilarious juxtaposition of SpongeBob's animated antics and familiar melodies, creating a comedic and entertaining experience.
Both SpongeBob singing memes and voice memes have gained significant popularity on social media platforms, with users remixing and sharing these humorous creations across the internet. They have become a beloved part of internet culture, bringing laughter and joy to fans of the show and meme enthusiasts alike.
Part3: Use SpongeBob Singing Meme Generator & Soundboard to Making your Own Memes
MagicMic is a popular real-time voice changer and audio modification software that allows users to alter their voice during voice and video calls, streaming, or content creation. It provides a fun and creative way to enhance the entertainment value of SpongeBob memes and engage with others in a lighthearted and entertaining manner.
How to Use MagicMic SpongeBob Singing Meme Generator?
Step1: Download MagicMic and follow the installation instructions.
Step2:To configure your device detection, select your microphone and seclect your headphone.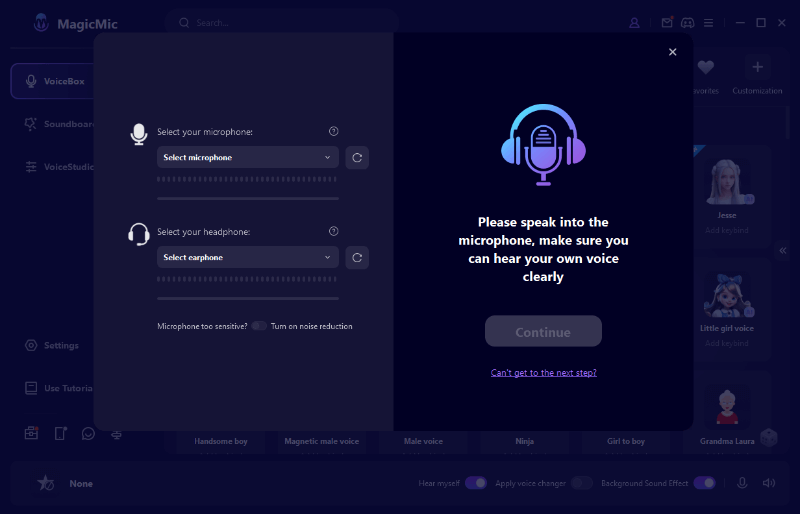 Step3: Choose from a wide variety of options within MagicMic to select the SpongeBob voice.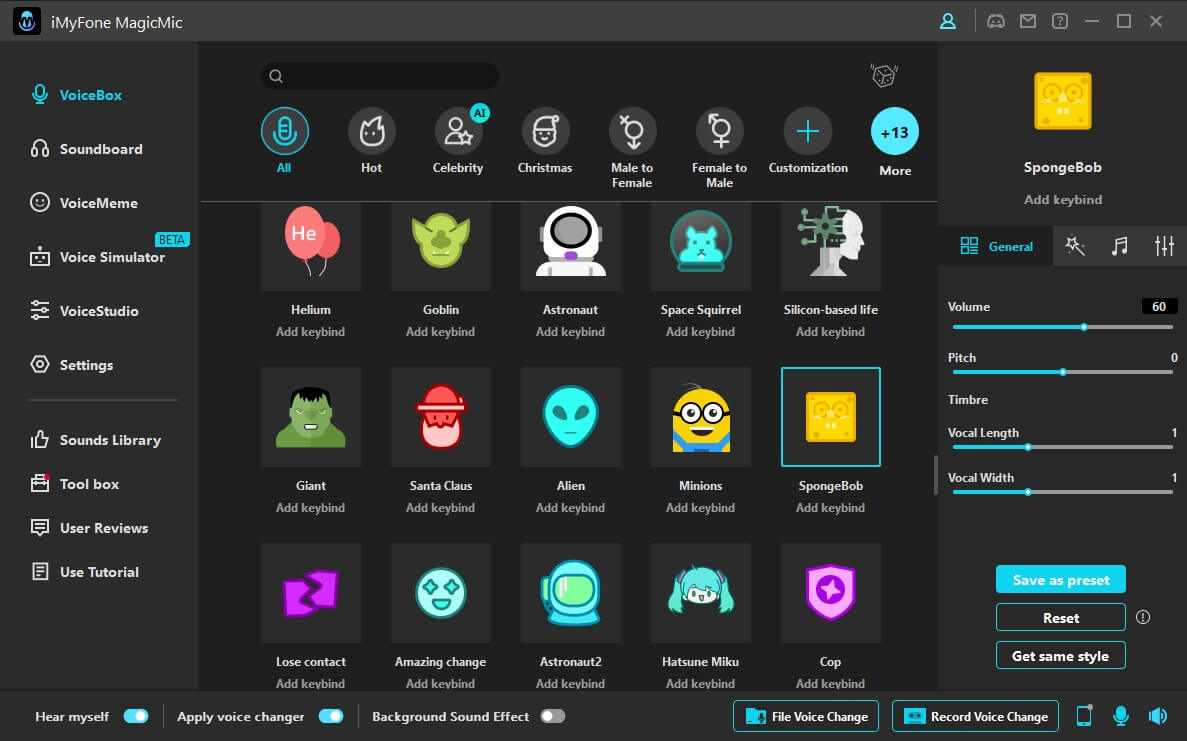 Step4: You can also import your favorite SpongeBob voice memes and use them in real-time while gaming or chatting.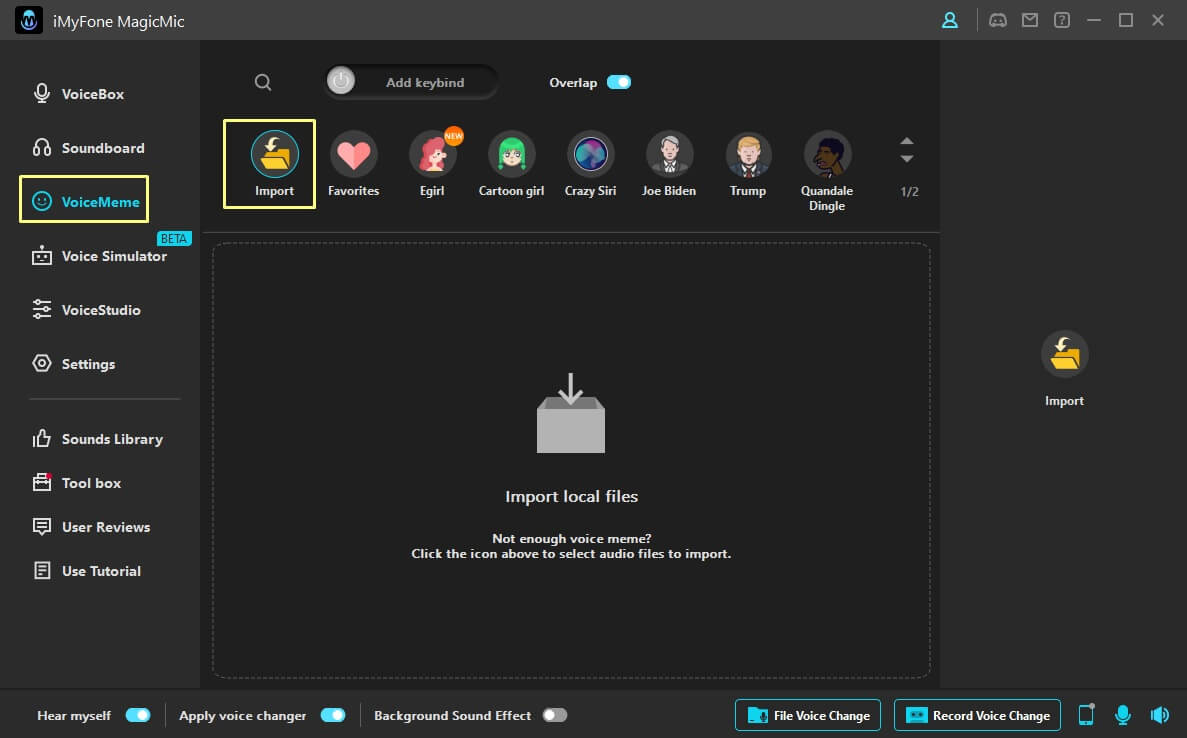 Features about MagicMic SpongeBob Meme Generator :
It provides 225+ voice filters, 600+soundboard, 200+ voice memes, including SpongBob, Patrick Star, Elmo, Mickey Mouse and more.

Instantly integrate beloved SpongeBob sound clips into conversations and content with the SpongeBob Soundboard feature.

Create funny SpongeBob voice memes by transforming your voice with filters and effects.

Bring SpongeBob to life with AI Voice, replicating his distinctive voice and speech patterns in real-time interactions.

Modify your voice in real-time during voice and video calls, gaming sessions, or streaming.

Customize your voice modulation with MagicMic's extensive settings.
Users' Real Reviews about MagicMic Voice Changer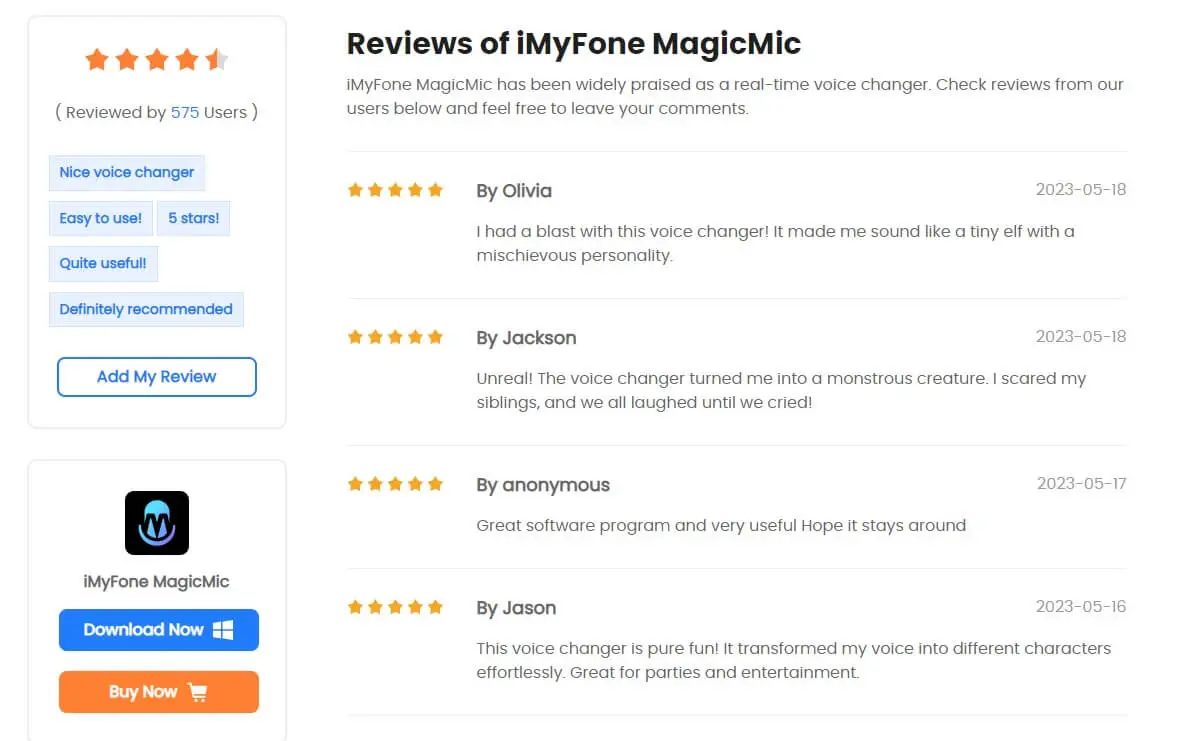 Watch Video Guide About MagicMic SpongeBob Singing Meme
2) Gifer
GIFer is a fantastic website for downloading and sharing GIFs from around the world. With its user-friendly interface, anyone can easily download viral memes without any technical expertise. Whether you're a tech-savvy user or not, GIFer makes it effortless to access and save the GIFs you love. Say goodbye to complexity and enjoy a seamless experience while exploring the vast collection of hilarious and trending memes.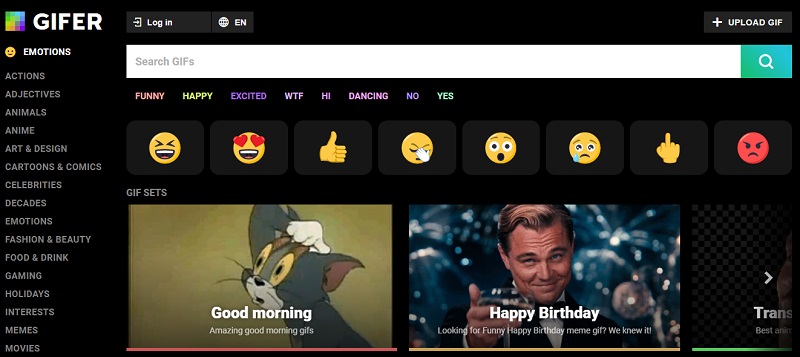 3) Pinterest
Pinterest is a powerful image search engine where you can discover captivating images, memes, and pictures. What sets it apart is its unique feature that enables you to organize your ideas into boards. This functionality makes it effortless to keep track of your inspirations and easily share them with friends. Whether you're seeking creative inspiration or looking to curate collections of your favorite visuals, Pinterest offers a seamless platform for exploration, organization, and social sharing.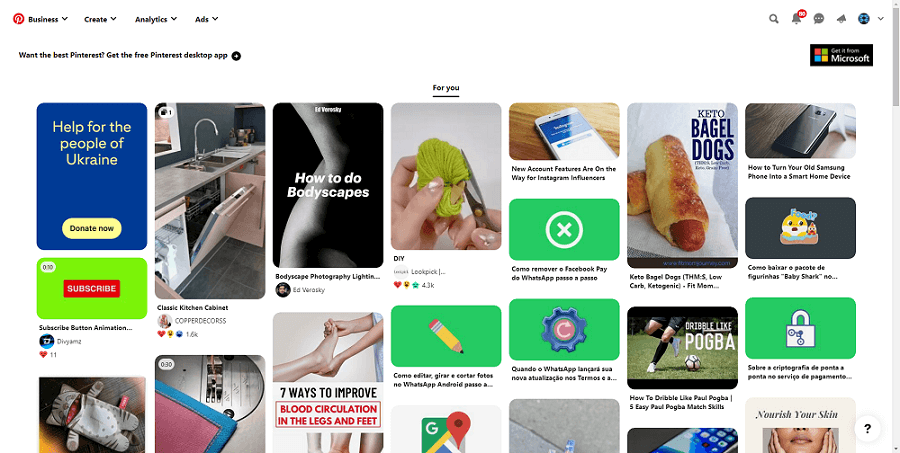 4) Tenor
Tenor is a widely used GIF app that simplifies sharing GIFs across all your favorite social media platforms. With its compatibility across various social media apps, you can effortlessly send memes and GIFs to friends and family. Tenor's seamless integration with multiple platforms makes it incredibly convenient to express yourself and add a touch of humor to your conversations. Whether you're on Facebook, Twitter, or any other social media app, Tenor ensures that sending and sharing GIFs is a hassle-free experience.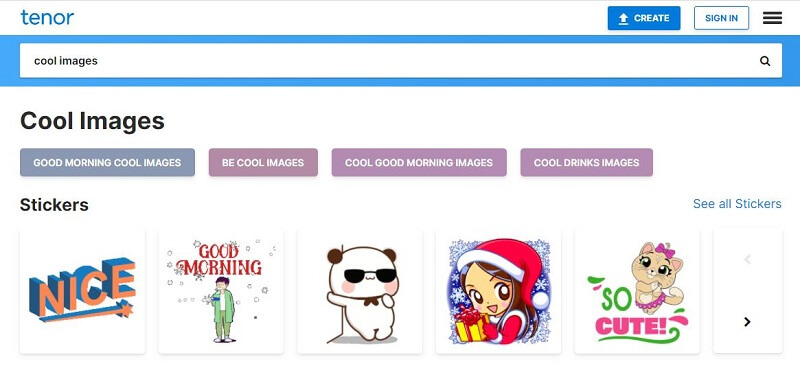 Part4: FAQs about SpongeBob Voice Meme
How can I create a SpongeBob voice meme?
You can create a SpongeBob voice meme by using voice-changing software or apps that offer SpongeBob-themed voice filters. Record your voice or use existing SpongeBob sound clips and apply the filters to achieve the desired effect.
Where can I find SpongeBob sound clips for my voice memes?
SpongeBob sound clips can be found on various websites, social media platforms, or meme repositories. Additionally, some apps or software may offer built-in soundboards with a collection of SpongeBob sound clips.
Are SpongeBob voice memes popular on social media?
Yes, SpongeBob voice memes have gained significant popularity on various social media platforms. They are often shared, remixed, and enjoyed by fans of the show and meme enthusiasts, creating a vibrant and entertaining meme culture surrounding SpongeBob SquarePants.
Final Words
In conclusion, SpongeBob voice memes have become a beloved form of online entertainment, allowing fans to express their creativity and humor through the iconic character's voice. With the help of voice-changing tools like MagicMic, users can easily transform their voices into SpongeBob's distinctive tone and bring laughter to their conversations and content.
Whether it's sharing hilarious clips or creating original memes, the magic of SpongeBob singing voice memes continues to captivate and amuse audiences, making them an enduring part of internet culture. Let your imagination run wild and join the SpongeBob voice meme phenomenon today with MagicMic!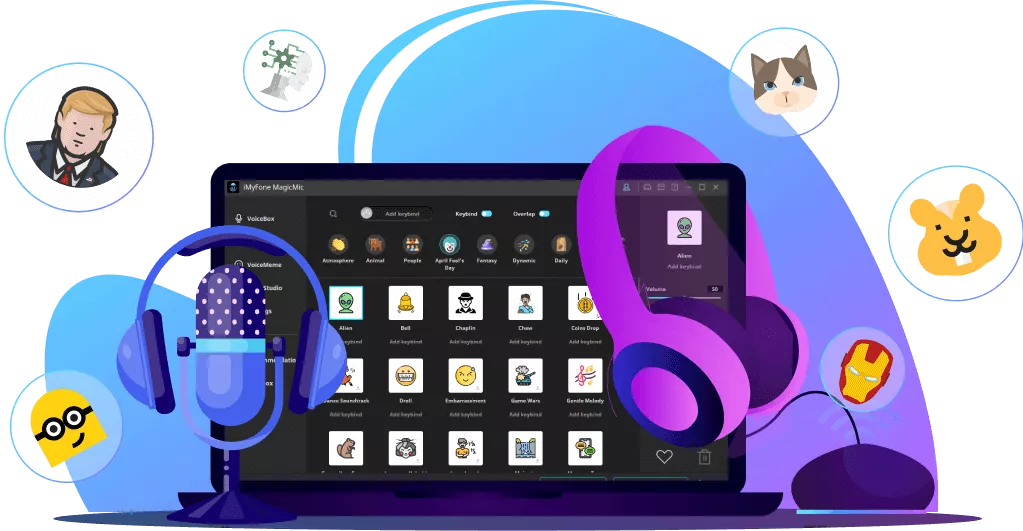 225+ Voice effects for one-click voice changing in real-time.
Huge library with 600+ Voice Effects and 200+ Voice Memes.
Sound emulator in games, live, chatting, online classes, and more.
Voice recording and audio voice changing is supported.
Voice studio lets you create any voice you like.