The concept of changing the voice in real-time has been evolving unbelievably, and new ideas have taken this world to storm.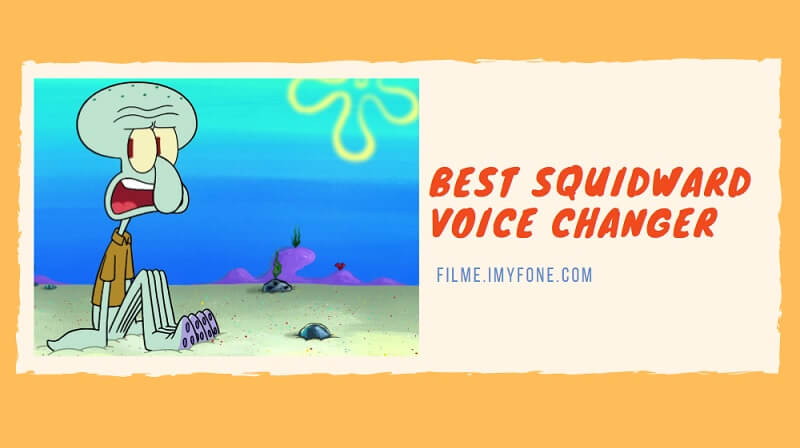 Nowadays, people are discovering that the TV shows they were used to watching in childhood can help them copy their favorite characters' voices. For instance, you can copy Squidward's voice, which is pretty popular among children and adults.
This guide will help you use the Squidward voice actor's voice to pretend as if Squidward is speaking.
Origin of Squidward and Squidward Voice Actor
Squidward is a fictional character in the SpongeBob SquarePants, Nickelodeon animated television series. The voice behind the Squidward is Rodgers Bumpass.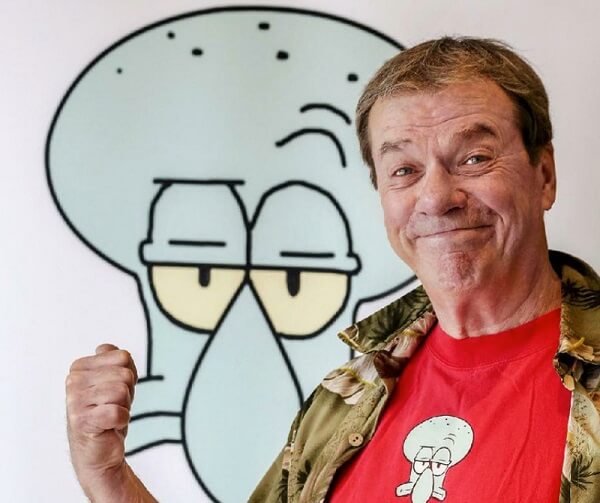 Squidward was designed and created by animator and marine biologist Stephen Hillenburg. Squidward made his first appearance in a TV series, the pilot episode Help wanted, on 1st May 1999. Despite Squidward having six tentacles in his name, he is an anthropomorphic octopus. He lived in a moai between Patrick Star's and SpongeBob's houses.
Squidward is short-tempered, misanthropic, bitter, arrogant, and condescending, and he loves to hate his two neighbors. However, his neighbors aren't aware of his hate for them; they tend to consider Squidward, a good friend.
Interestingly, Squidward appeared in various SpongeBob toys, publications, and other merchandise. Since Squidward Voice actor is pretty famous, everyone aspires to copy the voice of Squidward.
Part 2: How to Generate Voice of Squidward with 1 Click?
If you're aiming to replicate the iconic Squidward voice, look no further than MagicMic, the ultimate Squidward voice changer. With its vast array of sound effects and voice filters, MagicMic offers an unparalleled experience for users. Its user-friendly interface ensures seamless navigation. Moreover, MagicMic facilitates voice recording and the application of customizable voice filters, allowing you to personalize your Squidward voice transformation.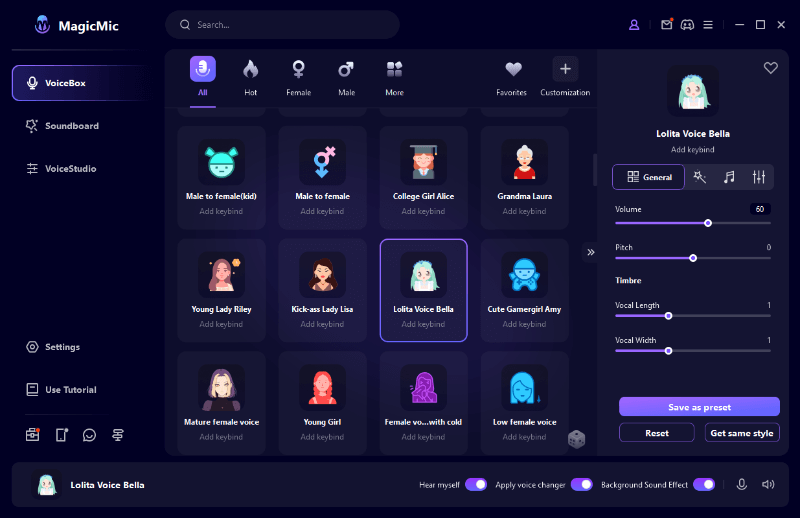 And the best part? You can enjoy real-time voice modulation using MagicMic's cutting-edge technology. Step into the world of Squidward with MagicMic and explore endless voice-changing possibilities.
Features of MagicMic Squidward Voice Generator:
Change your voice in real time using the 125+ voice filters.

200+ voice memes and 400+ sound effects can surely make your experience breathtaking

Play the sound effects in multiple ways: overlap, cycle, replay, mute

Assign keybinds for sounds and voices

Choose from an array of celebrity AI voices, including Emma Watson, Morgan Freeman, Donald Trump, Joe Biden, Hillary, Michael Jordan, LeBron James, and more.

Record your voice and apply your favorite sound effects and voice filters
Scenarios About Applying the Voice of Squidward
In various scenarios, you can use the MagicMic to sound like a Squidward voice actor.
1.You're looking to prank your best friend on his birthday, so you call him, and when he picks up, you play the voice filter of Squidward using the MagicMic. After hearing the unique voice of Squidward, your friend will look as if what the fuck is happening there, and you can finally tell him about the prank.
2.When attending a university class online, if you intend to prevent the teacher from taking the quiz you didn't prepare, you can play the voice of Squidward to interrupt the class. The scenes will be dramatic, and it will take a lot of time to recover from this prank.
3.You opted to play the online game with your friends on the eve of Christmas. When playing the game, you decided to play the Squidward voice generator to make the environment sound hilarious. After hearing Squidward's voice, your friends will be surprised as they need to learn where the voice is coming from.
Part 1: More Similar Voices as Squidward: Spongebob, Mr. Krabs, and More
Apart from Squidward, you can also find some other similar and brilliant characters in the SpongeBob SquarePants TV show.
1. SpongeBob SquarePants

SpongeBob SquarePants has a similar voice to Squidward Tentacles, and sometimes you can judge whether SpongeBob is speaking or Squidward is speaking.
You can also use the voice of SpongeBob in real time when playing an online game or attending an online class. Doing so can help you prank your friends.
2. Mr. Karabs

Mr. Karabs is also a fictional character in the SpongeBob SquarePants series, which sounds like Squidward.
He is also a popular character; you can use his voice to prank your friends. For instance, you can import his voice into MagicMic and then play it in real time.
The befitting platform to play the voice of Mr. Karabs will be an online chatting platform where you can tease your friends by playing the voice filter of Mr. Karabs.
3. Sandy Cheeks

Sandy cheeks are yet another interesting character in the SpongeBob SquarePants you can't ignore or stop listening to.
Carolyn Lawrence voiced this character; you can copy his voice in real-time to make everyone feel as if Sandy cheek is speaking.
4. Patrick Star

Another brilliant fictional character in the SpongeBob SquarePants that, like Squidward, aims to enhance the reputation of the TV series is Patrick Star. Bill Fagerbakke is the voice behind this remarkable character.
You can use his voice at birthday parties when the birthday girl or boy is about to cut the cake. When you play the voice of Patrick star, everyone will be surprised and have no clue about his voice.
Conclusion
If you're struggling to use the voice of Squidward voice actor, you can read this post as we've highlighted how someone could copy the voice of Squidward. We've also recommended MagicMic, as it makes copying the Squidward voice easier than you think.
Despite offering professional services, it is a flawless voice changer that provides a simple user interface, making it reasonably simple for newcomers. Thus, you should make up your mind to get the services of MagicMic, as it is worth your attention.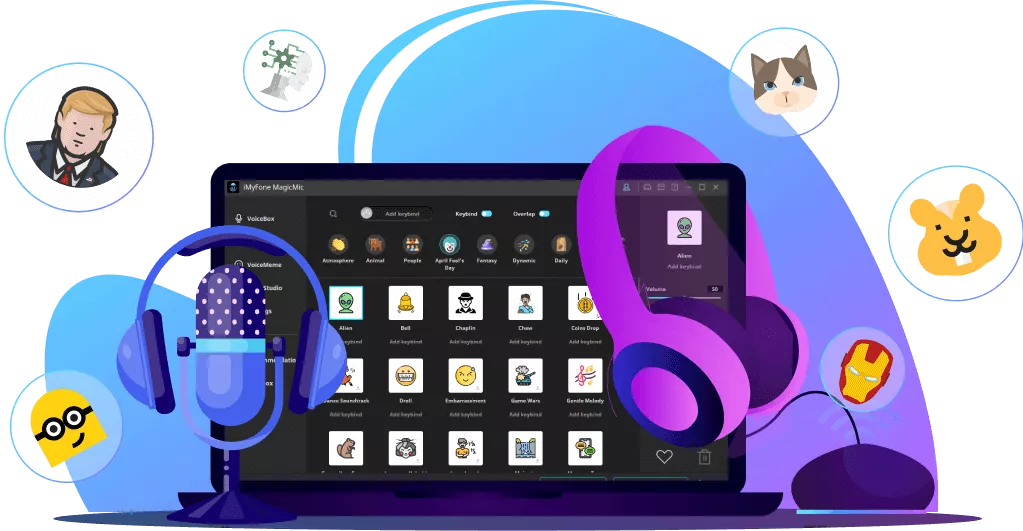 125+ Voice effects for one-click voice changing in real-time.
Huge library with 400+ Voice Effects and 150+ Voice Memes.
Sound emulator in games, live, chatting, online classes, and more.
Voice recording and audio voice changing is supported.
Voice studio lets you create any voice you like.