Voiceovers could be crucial for your online podcasts or business-promoting campaigns. However, to make an eye-catching voice, taking the service of a brilliant Ai voice generator is essential, and guess what?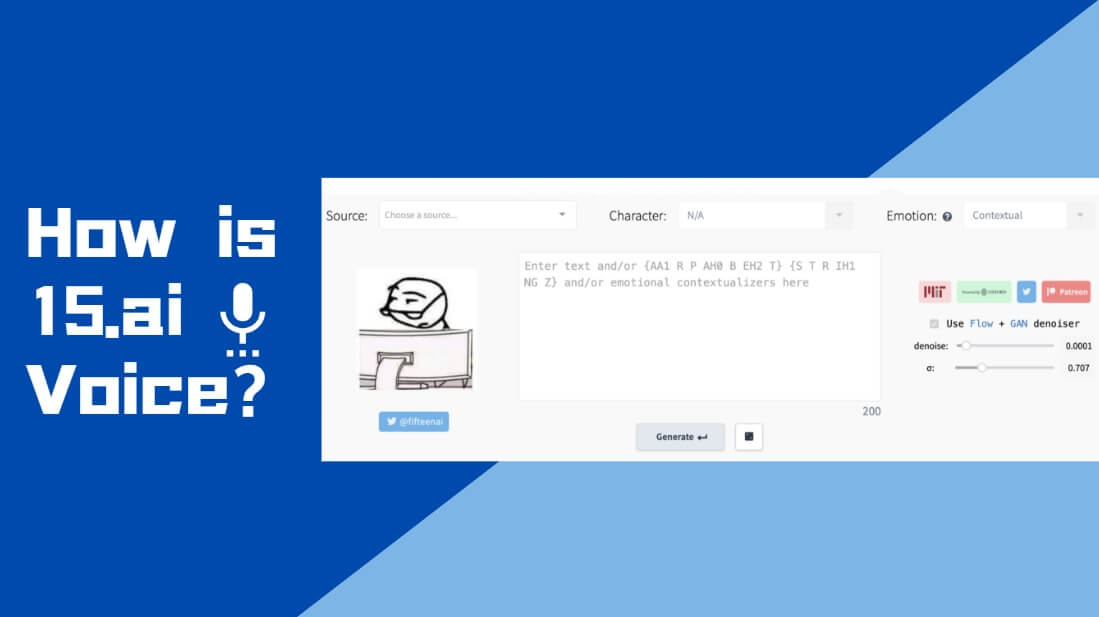 15.ai voice generator won't disappoint you at all. It is considered one of the best voice generators in real-time. We'll review the 15.ai voice changer and reveal its best alternatives.
Part1: How is 15.ai Voice?
15.ai voice generator is one of the best AI voice generators with much to offer. Using the brilliant 15.ai voice generator, you've got the luxury to explore the 44.1 kHz voices of many characters.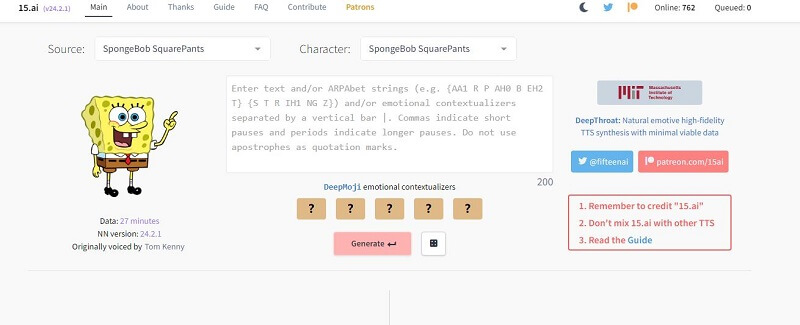 The best thing about this tool is that it generates the voices in real-time, meaning when you type in the text and select the voice you want to hear, this AI voice generator generates the voice without delay.
Tips
15.ai voice is invalid now, you can use its alternative AI voice changer-
MagicMic
. It comes with 225+ ai voices for voice generation.
Pros:

It offers audio synthesis algorithms, sentiment analysis models, and a speed synthesis deep neural network that allows you to generate immaculate voices quicker.

You can adjust the voice after hearing it.

You can explore the voices of famous characters, including Wheatley and GLaDOS from Portal and Twilight Sparkle and Team Fortress 2 from My Little Pony.

You can access the online website effortlessly.

It allows you to generate quality speech from the text.
Cons:

Some people question the legality of 15. Ai voice changer.

It is unavailable now.
User review:
1.I loved using it but would surely opt for something else if the sound quality can improve.
2.You can try it, but it can be frustrating at times.>
3.I enjoyed using different characters' voices but didn't find clear voices.
Part2: How to Use 15.ai Voice Generator?
Generating the voice through 15. ai voice generator is pretty easy as you'll only need to follow the guide below to get it done.
Step 1:
Visit the official website of 15. ai and select your emotion, character, and source.
Step 2:
Type in the text you'd want to change into audio. Next, tap on '' Play'' to hear the audio. Click on '' Download'' to export the clip.
Step 3:
Visit the official website of 15. ai and select your emotion, character, and source.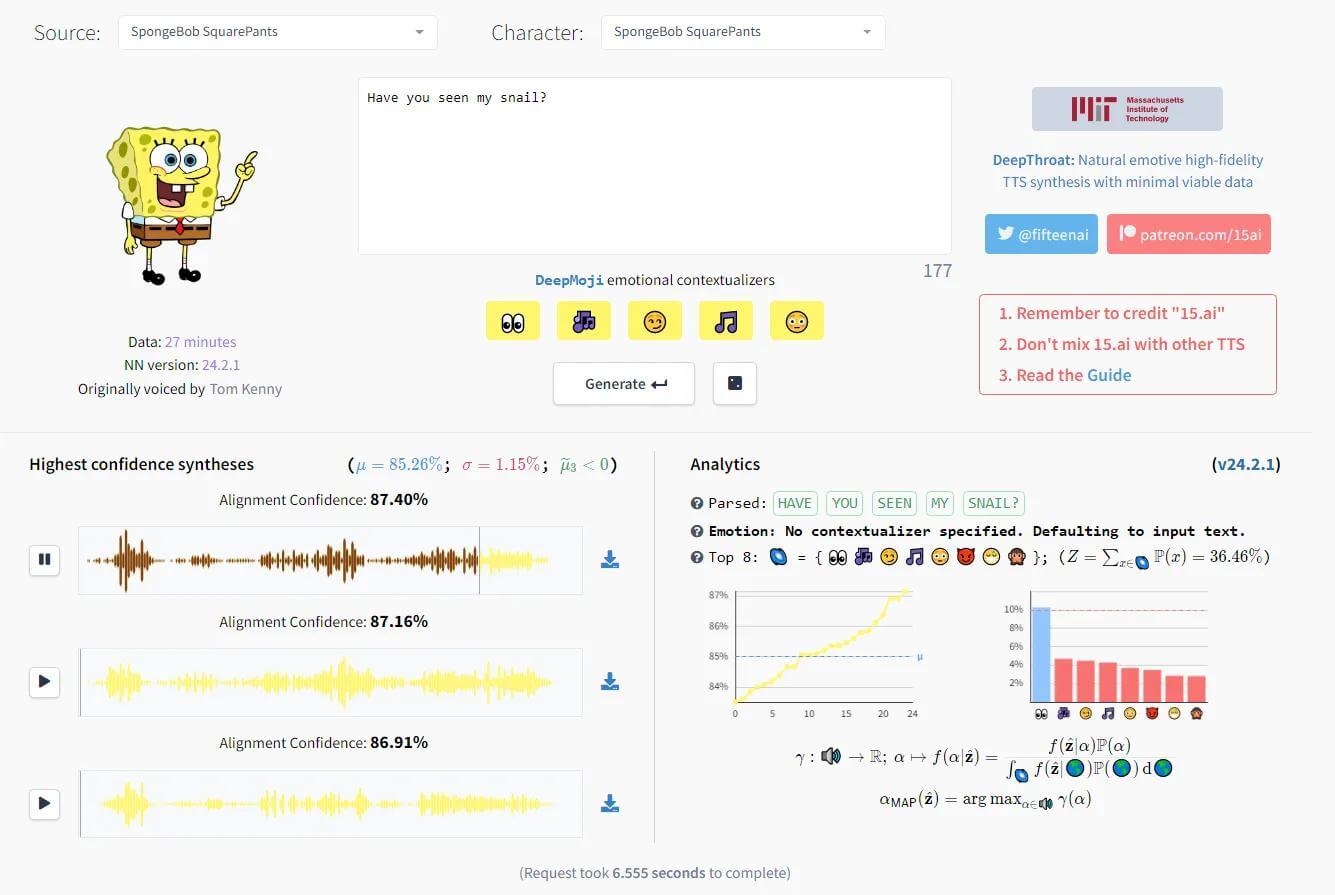 Part3: Best Alternative Ai Voice Changer of 15.ai
1. Filme video editor
Filme Video Editor can be a befitting alternative to the 15.ai voice generator. It is generally a video editor that offers immaculate features for video editing, but you can also turn the text into video and add your favorite sound effects. Filme Video Editor allows you to export the video clip into audio files.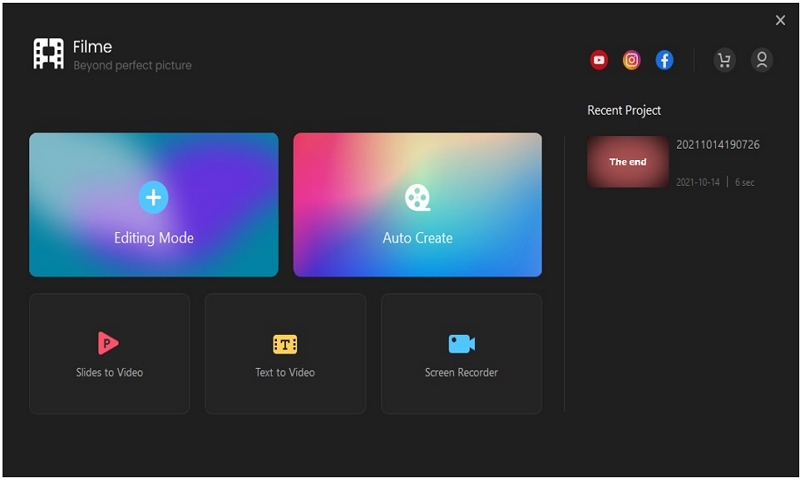 Pros:

Helps you turn text into speech or video.

Offers marvelous video editing features.

Offers various voice changing effects as a voice generator.

Allows you to change the text styles.
Cons:

Not a voice generator but a video editor at the same time.
How to turn text into speech via Filme Video Editor?
Step 1:
Launch Filme Video Editor and select the'' Text to Video'' icon.
Step 2:
Type in the text you want to convert into speech and select a voice effect.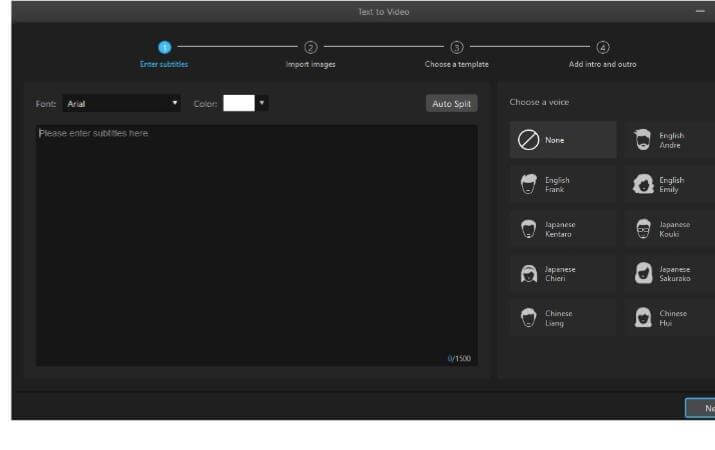 Step 3:
You can also select a template if you'd like to import the speech into a video. Next, adjust the clip and proceed ahead. You can increase or decrease the pitch of your speech.
Step 4:
If you intend to import the speech in audio, tap on the Audio icon and export it.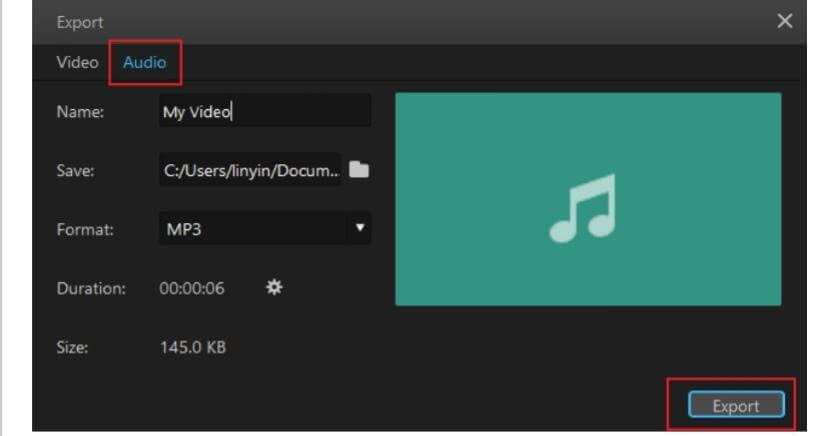 2. MagicMic Voice Changer
The best alternative to 15.ai has to be MagicMic Voice Generator , as it doesn't ask you to type in the text to turn it into speech. Instead, it allows you to speak in the microphone and then change the voice using your favorite character's voice. On top of that, MagicMic empowers you to change your voice in real-time on various popular platforms.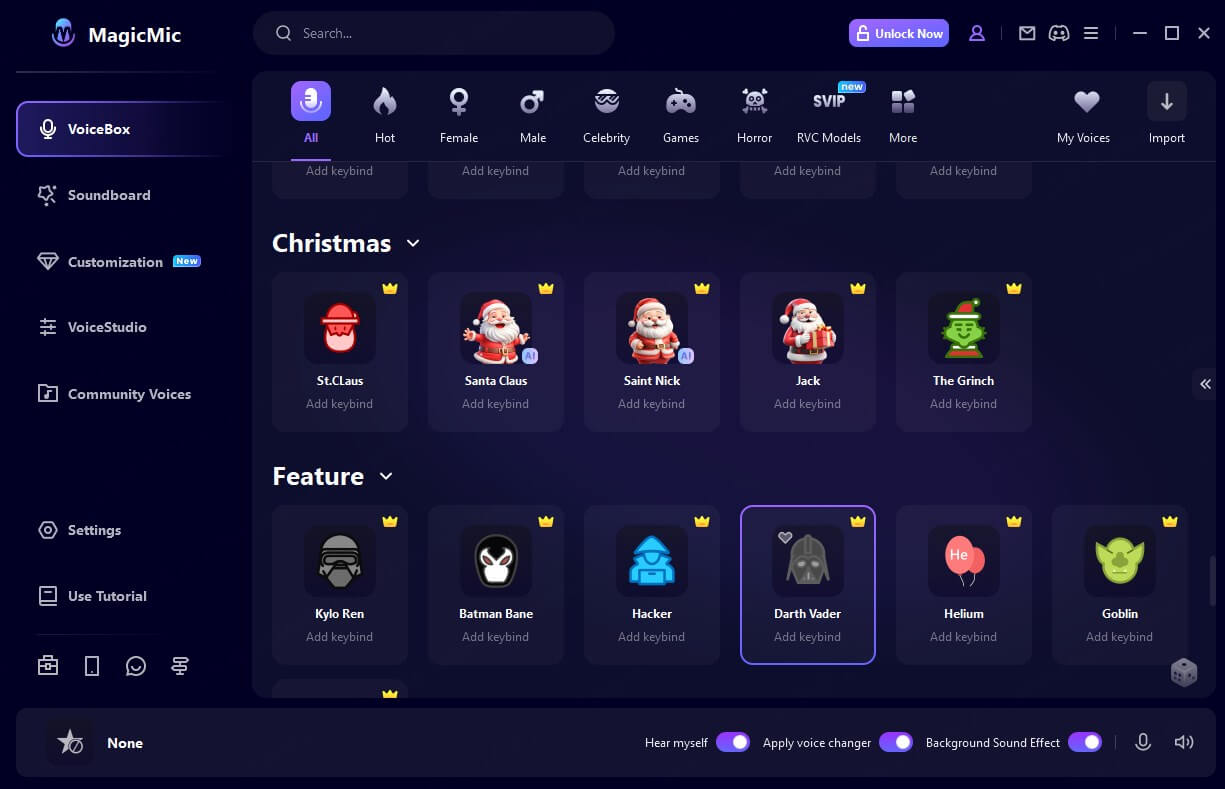 Pros:

It offers 225+ voice effects for voice changing, 600+ soundboard, 200+ voice memes.

It also allows you to customize your voice.

You can change your voice in real-time, recording, and audio.

Compatible with Zoom, Discord, and more.

Available for Windows and Mac OS.
Cons:

It is more than a voice changer than a voice generator.
How to generate voice using MagicMic?
Step 1:
Launch the MagicMic and set the input and output device
Step 2:
Tap on VoiceBox and select the voice you'd want to use when speaking in the microphone.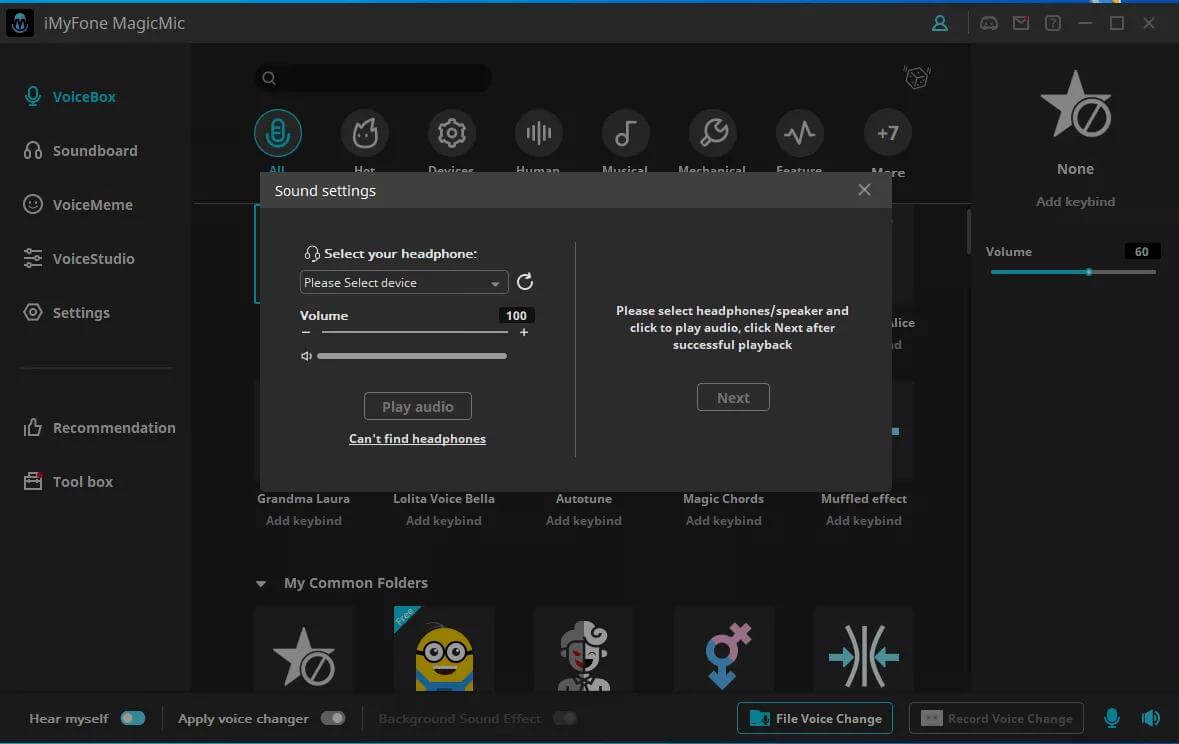 Step 3:
Launch the platform where you want to change your voice and speak into the microphone.
3. TopMediai
TopMediai's AI voice generator, a powerful tool akin to 15.ai, to craft lifelike voices that engage audiences and proficiently convey intricate concepts and emotions, reminiscent of actual presidential speech.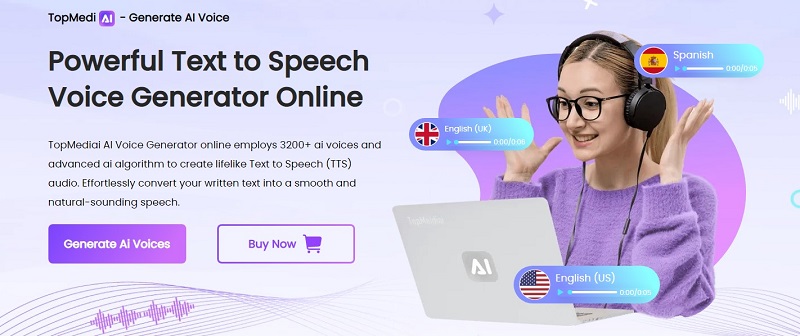 Pros:

Ongoing development of exciting online AI tools.

Diverse range of AI voices available.

Realistic celebrity text-to-speech voices.

Transform your voice into celebrity tones.

Rapid and accurate outcomes.
Cons:

Desktop version currently not offered
Final Words:
15.ai voice changer is a reliable text-to-speech tool that stimulates converting the text into your favorite character's voice. We've reviewed the 15.ai voice generator and introduced the MagicMic Ai voice changer and Filme as the alternative to the 15.ai.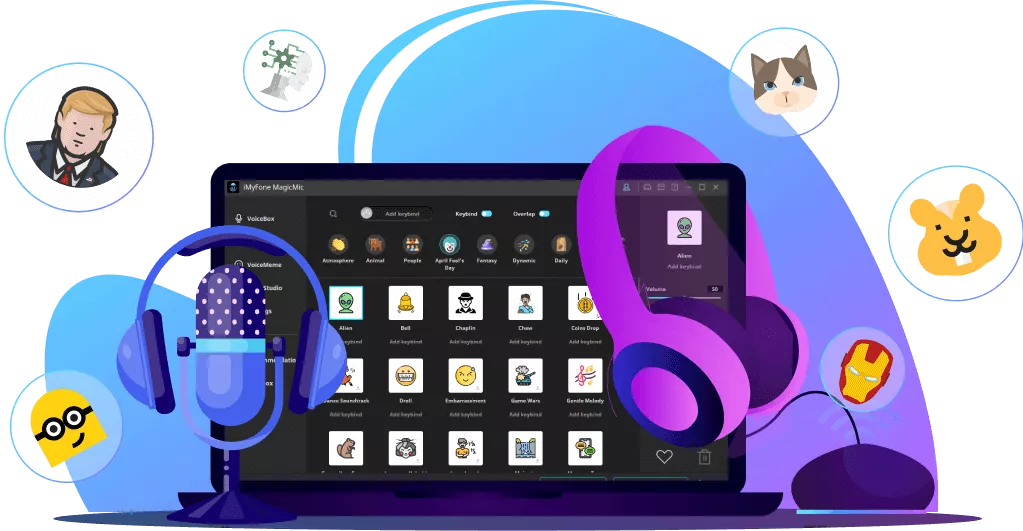 225+ Voice effects for one-click voice changing in real-time.
Huge library with 600+ Voice Effects and 200+ Voice Memes.
Sound emulator in games, live, chatting, online classes, and more.
Voice recording and audio voice changing are supported.
Voice studio lets you create any voice you like.