The iconic electric rodent, Pikachu, has captivated fans worldwide with its unique voice and adorable charm. However, imagine a world where you can not only witness Pikachu's electrifying moves but also hear its distinct voice. Thanks to the remarkable advancements in Pikachu AI voice technology, a Pikachu voice changer and generator have emerged, allowing enthusiasts to recreate the beloved character's voice with astonishing accuracy.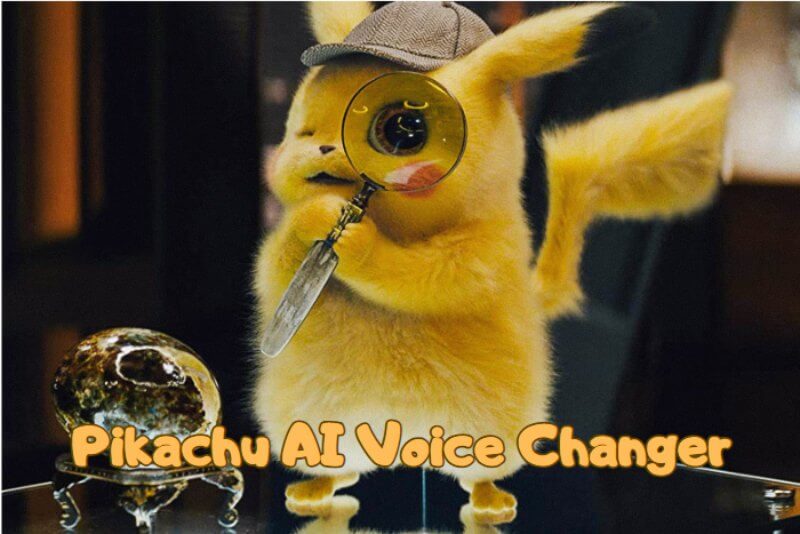 Part 1: Who is Pikachu Voice Actor?
The voice actor for Pikachu in the Japanese version of Pokémon is Ikue Ōtani. She has been providing the voice for Pikachu since the anime series began in 1997.
In the English version of Pokémon, Pikachu's voice is provided by a team of voice actors. However, the most notable voice actor for Pikachu in English is currently Ryan Reynolds. Reynolds voiced Pikachu in the 2019 live-action movie "Pokémon Detective Pikachu."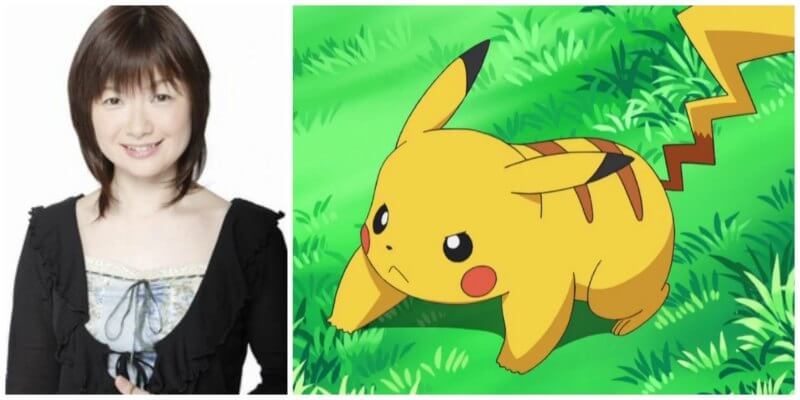 Part 2: How to Change Your Voice to Pikachu - Pikachu AI Voice Changer
MagicMic is a real-time AI voice changer software that allows users to modify their voices during online communication or streaming. It offers a wide range of voice effects that can help users sound like various characters, including Pikachu.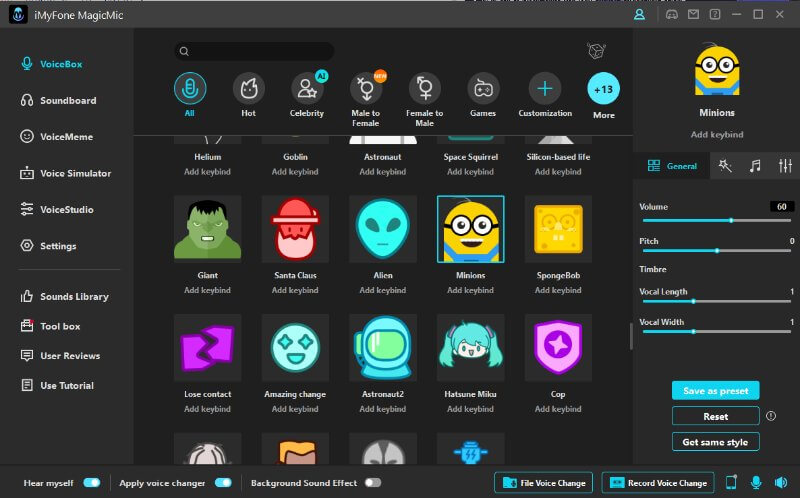 Key features of MagicMic
Pikachu AI Voice Changer
It provides 225+ voice effects,600+ voice effects and 200+ voice memes.

Real-time voice changer with Pikachu-like effects.

Wide selection of character voices, including Pikachu-inspired options.

Compatible with popular communication and streaming platforms.

Easy-to-use interface for quick voice modifications.

Customizable settings for personalized Pikachu-themed voice effects.
How to get Pikachu AI voice?
Step 1: Download and Launch
Install MagicMic software, sign in.
Step 2: Configure Input and Program Settings
Set main mic as input, enable "Apply Voice Changer," activate "Hear Myself."
Step 3: Select the MagicMic Virtual Audio Device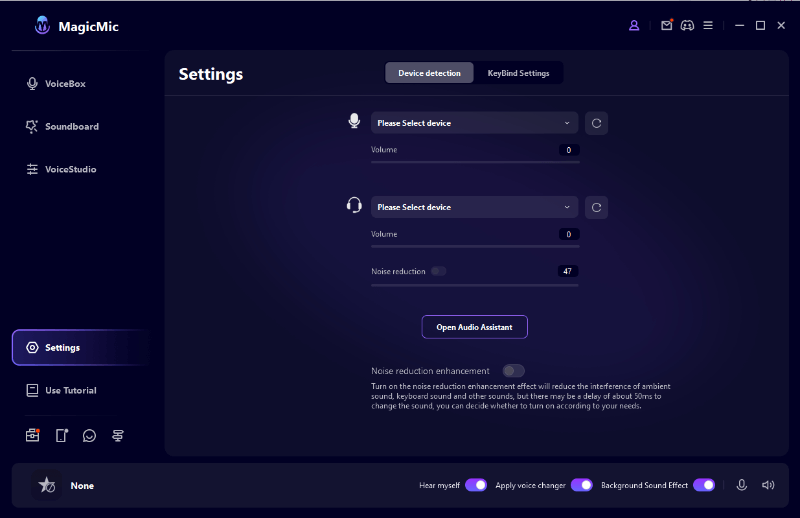 Select Virtual Audio Device as input in desired app for seamless voice modification.
Step 4: Choose Voice or Create AI Voice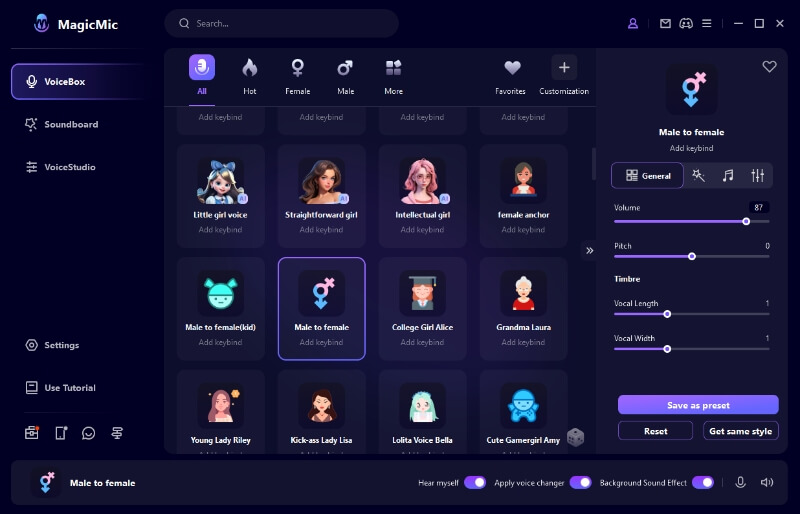 Explore effects in MagicMic, assign keybinds, create personalized AI voices, including Pikachu-inspired ones.
Watch the Video About Pikachu AI Voice Changer:
VoxBox is an advanced AI voice generator that specializes in creating voices of rappers, singers, and pop artists. It utilizes state-of-the-art text-to-speech (TTS) technology, making voiceover production a seamless process. With VoxBox, you can effortlessly unleash your creativity and bring your audio projects to life.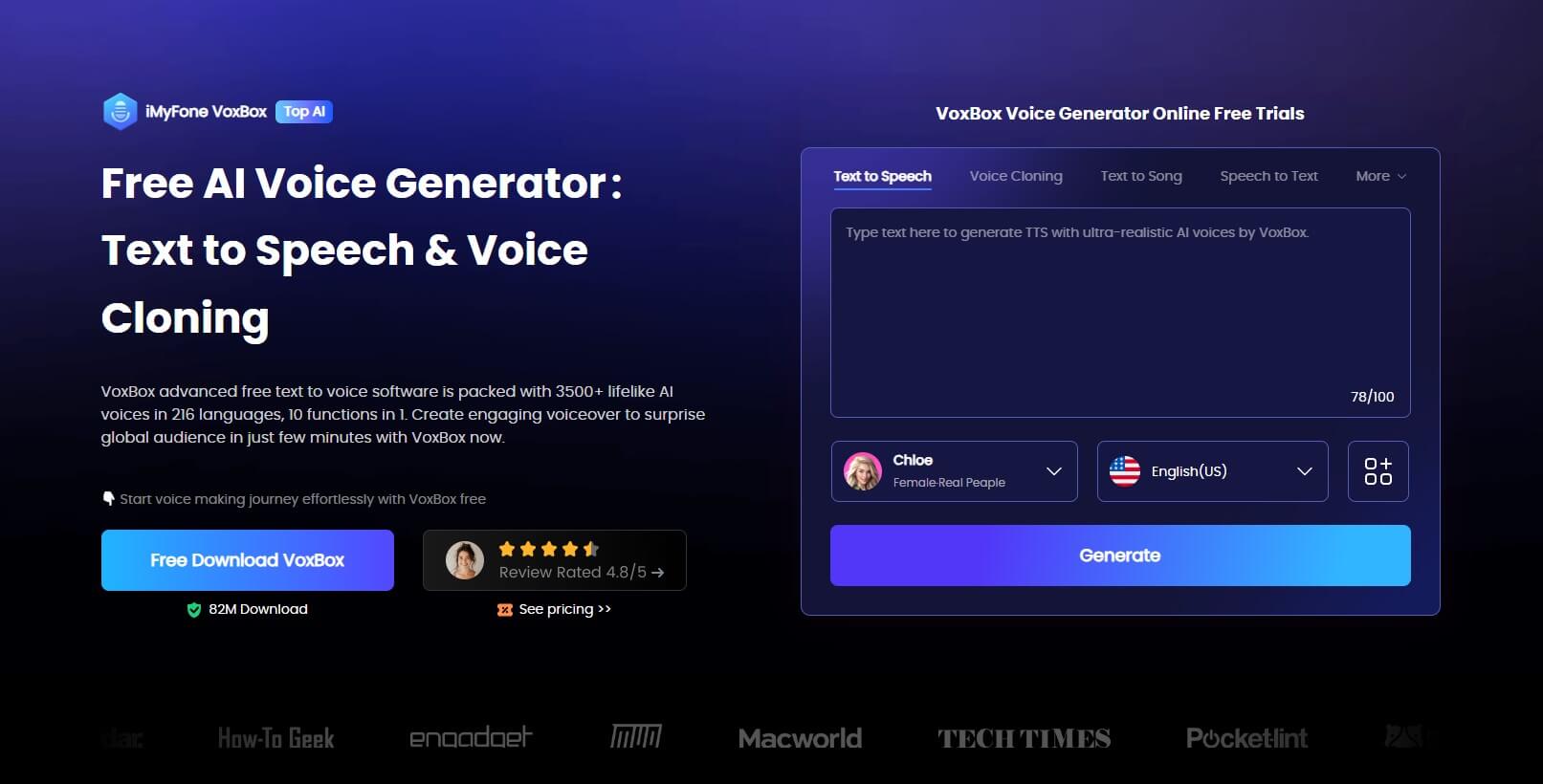 Key features of VoxBox Pikachu AI Voice Generator
46+ languages, 3200+ voices for text-to-speech dubbing.

Voice cloning creates genuine, expressive AI voices.

All-in-one solution for TTS, STT, cloning, conversion, recording, editing.

Supports multiple input/output formats (MP3, WAV, etc.).

User-friendly navigation, enhanced security, and faster processing for a seamless experience.
How to use VoxBox Pikachu AI voice generator
Step 1: Download, install VoxBox. Open, click "Voice Cloning," upload audio, wait for K-pop voice generation.
Step 2: Choose "Text to Speech" on the left side.
Step 3: Enter text, specify desired anime voice
Step 4: Click 'Convert' to export your customized anime voiceover.
Part 3: FAQs about Pikachu AI Voice
Why is Pikachu so powerful?
Pikachu's power is showcased in the anime, where it received a surge of electricity from other Pikachu, and later harnessed even more power through various means. Another theory suggests Pikachu's power reflects Ash's own determined and go-getter personality.
What is Pikachu AI Voice?
Pikachu AI Voice is an artificial intelligence-generated voice that mimics the voice of Pikachu, the popular Pokémon character.
Can I customize Pikachu AI Voice to suit my needs?
The level of customization options for Pikachu AI Voice may vary depending on the platform. Some platforms may allow limited customization, such as adjusting pitch or speed, while others may offer more advanced options.
Is Pikachu a boy or a girl?
In the Pokémon franchise, including the animated series and games, Pikachu can be both male and female. Pikachu, like many Pokémon, has a gender ratio where males and females can be encountered. The gender of a Pikachu can be determined by visual cues such as differences in tail shape or by checking in-game indicators.
Final words
The iconic voice of Pikachu has captivated fans worldwide, inspiring a desire to imitate its unique tone and expression. Enter the Pikachu AI Voice Changer, such as MagicMic, a remarkable breakthrough in technology. This cutting-edge tool utilizes advanced AI algorithms to generate the authentic voice of Pikachu, making it possible for anyone to transform their voice into that of the beloved electric mouse. With the Pikachu AI Voice Generator, enthusiasts can unleash their creativity, becoming a part of the Pokémon world.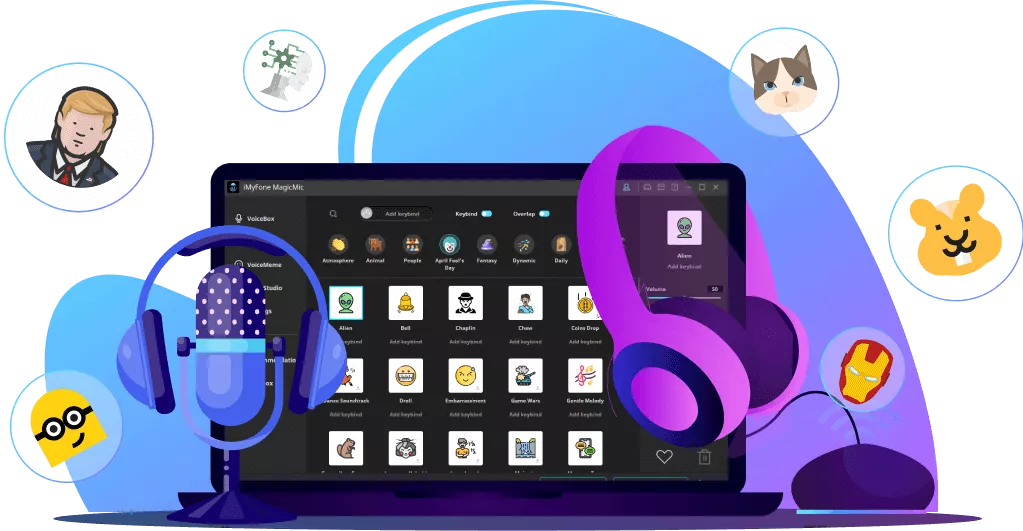 225+ Voice effects for one-click voice changing in real-time.
Huge library with 600+ Voice Effects and 200+ Voice Memes.
Sound emulator in games, live, chatting, online classes, and more.
Voice recording and audio voice changing is supported.
Voice studio lets you create any voice you like.