Are you a fan of Pedro Pascal's captivating voice and eager to infuse Hollywood charm into your audio recordings or live streams? Look no further! In this article, we'll delve into the enchanting world of Pedro Pascal AI voice technology that allows you to transform your voice into the iconic tones of this talented actor. Whether you're an entertainment enthusiast, a social media influencer, or a gamer, these cutting-edge tools, including the Pedro Pascal AI voice changer and Voice Generator, will undoubtedly elevate your audio experience and leave your audience in awe.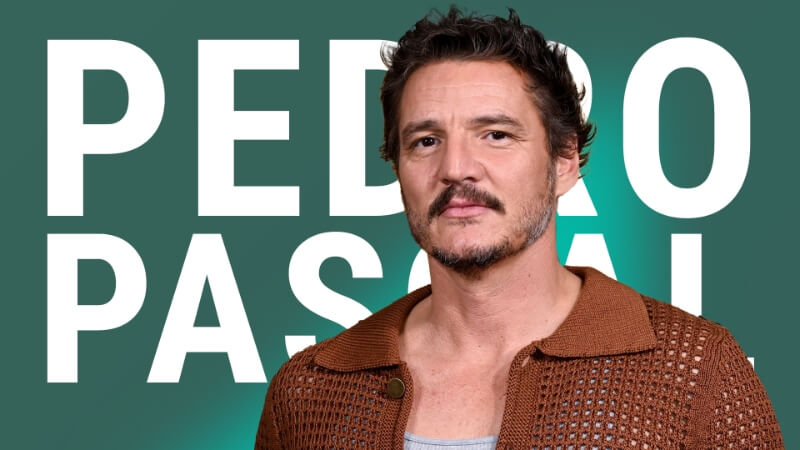 Part 1: Info about Pedro Pascal
Pedro Pascal, whose full name is José Pedro Balmaceda Pascal, is a Chilean-American actor born on April 2, 1975, in Santiago, Chile. He rose to prominence with notable roles in popular TV series and films. Some of his most significant roles include portraying Oberyn Martell in the fourth season of Game of Thrones and Javier Peña in the Netflix series Narcos.
Outside of his acting achievements, Pedro Pascal has personal ties to Chile's political history. His family sought refuge due to political reasons, moving to the United States where Pascal was raised in Orange County, California, and San Antonio, Texas.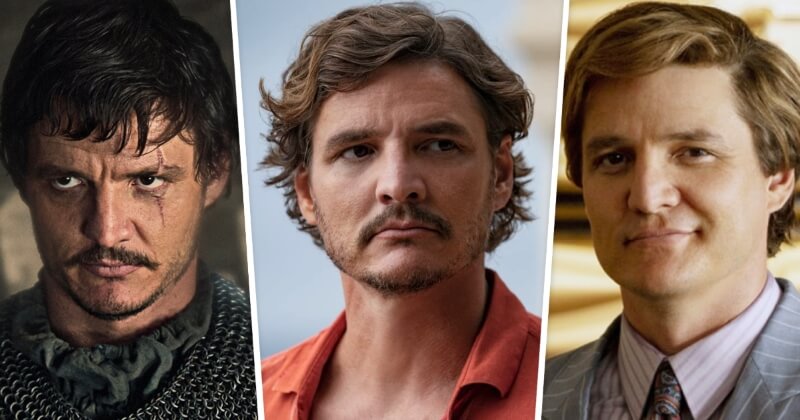 Part 2: Best Pedro Pascal AI Voice Changer that You Can Try
MagicMic is an innovative AI voice changer that allows users to transform their voices into various characters and celebrities, including Pedro Pascal. With MagicMic, users can mimic the iconic Texan drawl of Pedro Pascal, known for his captivating roles in popular TV shows and movies.
This real-time voice changer offers a wide range of voice effects, enabling users to add a touch of Hollywood magic to their audio recordings, live streams, and online interactions. MagicMic's user-friendly interface and extensive library of voice presets make it a fun and creative tool for entertainment enthusiasts and content creators alike.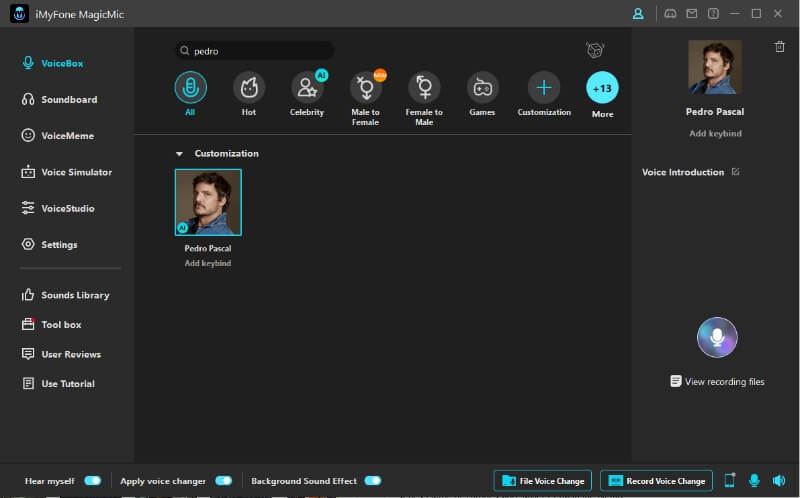 Tips
MagicMic is a
soundboard
tool for Discord. It allows users to play various sound effects, like laughter, music clips, or other audio effects, in voice chats with simple commands. With MagicMic, users can enhance entertainment and add fun to their Discord voice conversations.
How to get Pedro Pascal AI voice?
Step 1: Download and Launch
Install MagicMic software and log in to your account.
Step 2: Configure Input and Program Settings
Select your main microphone as the input and enable "Apply Voice Changer." Activate "Hear Myself" for real-time feedback.
Step 3: Select the MagicMic Virtual Audio Device
Choose Virtual Audio Device as the input in your preferred application for seamless voice modification.
Step 4: Choose Voice or Create AI Voice
Explore diverse effects and sounds, create personalized AI voices, like Pedro Pascal AI Voice, by assigning keybinds. Get creative!

Key features of MagicMic
Pedro Pascal Voice Changer
It provides 250+ voice effects,600+ voice effects and 200+ voice memes.

Real-time AI effects for instant voice enhancement.

Interactive soundboard for an engaging audio experience.

Customizable hotkeys for easy access to favorite voice effects.

Improved audio quality with background noise suppression.

Seamless integration with Discord and Twitch.

Virtual audio driver captures and modifies audio from any application or device.
Part 3: Pedro Pascal AI Voice Generator to Get Pedro Pascal Voice
VoxBox is a cutting-edge voice generator with Pedro Pascal AI voice for video game personas. Boasting 3200+ AI-generated voices in 77 languages and 100 accents, VoxBox excels in text-to-speech, voice cloning, and text transcription. Its adaptability allows users to personalize pitch, speed, and volume for gaming voiceovers and creative projects.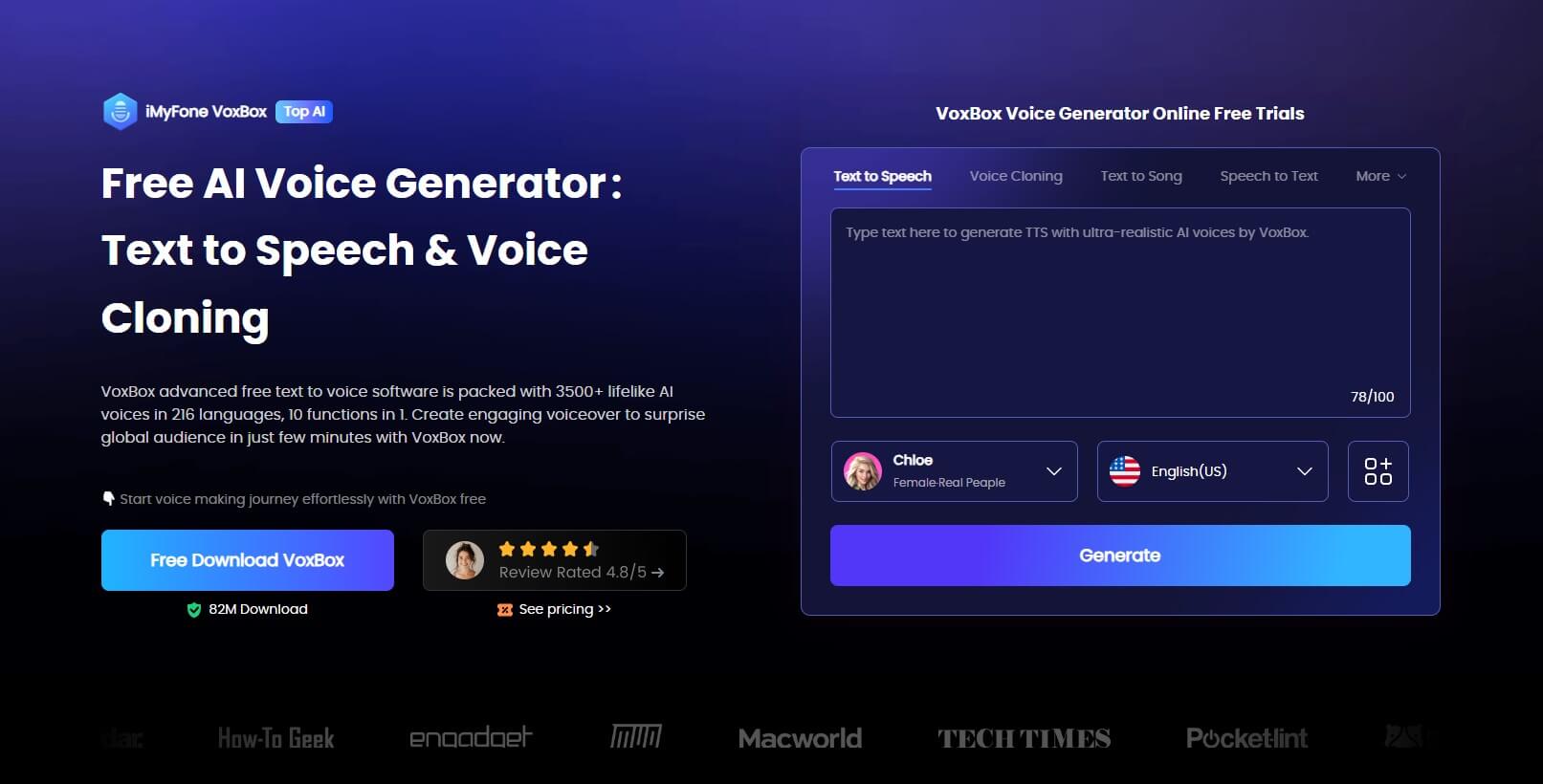 Key features of VoxBox Pedro Pascal Voice Generator
3200+ variations available, from YouTubers, Vtubers, singers to celebrities, catering to diverse roles.

Global support for 46+ languages, including Japanese and German.

Choose from 100+ accents like British, Indian, and Hindi for authentic voices.

Comprehensive package with TTS, STT, voice recording, video conversion, and audio editing.
How to use VoxBox Pedro Pascal Voice Text to Speech ?
Step 1: Begin Your Journey: Easily download and install VoxBox software on your device.
Step 2: Choose Your Ideal Voice: Explore the "Text to Speech" lab and find voices like "Pedro Pascal."
Step 3: Craft Your Dubbing: Input text, click "Convert," and let VoxBox create the perfect voiceover.
Step 4: Save and Share Premium Audio: Export in high-quality formats (OGG, WAV, or MP3) for gaming, business, or social media.
Part 4: Pedro Pascal's Top 5 Movies and TV Shows
In 2023, Pedro Pascal's career soared with roles in "The Mandalorian" and "The Last of Us." From "Buffy the Vampire Slayer" to his present success, he's become a dominant figure in film and TV. Here are his top 5 movies and shows, ranked.
1. The Last of Us (2023-present)
2. The Mandalorian (2019-present)
3. The Unbearable Weight of Massive Talent (2022)
4. Game of Thrones (2014)
5. Narcos (2015-2017)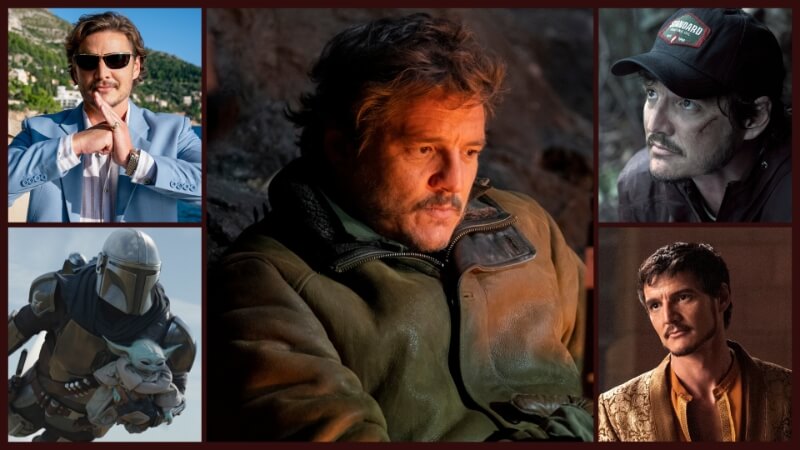 Part 5: Hot Topics about Pedro Pascal AI Voice
1.What is Pedro Pascal AI Voice?
Pedro Pascal AI Voice is an innovative technology that allows users to transform their own voices into the iconic Texan drawl of the talented actor Pedro Pascal. It uses advanced artificial intelligence algorithms to replicate his unique vocal characteristics.
2.Can I use Pedro Pascal AI Voice for different purposes?
Yes, Pedro Pascal AI Voice can be used for various applications, such as audio recordings, live streams, podcasts, video content, and more. It allows users to add a touch of Hollywood magic to their projects and entertain their audience.
3.Is Pedro Pascal AI Voice available in multiple languages?
Yes, many AI voice changer tools, including Pedro Pascal AI Voice, offer support for multiple languages. Users can transform their voices into Pedro Pascal's iconic Texan drawl in various languages, expanding its usability to a global audience.
Final words
In conclusion, Pedro Pascal AI Voice is an exciting and innovative technology that allows users to transform their voices into the iconic Texan drawl of the talented actor. With its user-friendly interface, customizable features, and potential for creative applications, this AI voice changer like MagicMic opens up new possibilities for content creators, entertainers, and fans alike.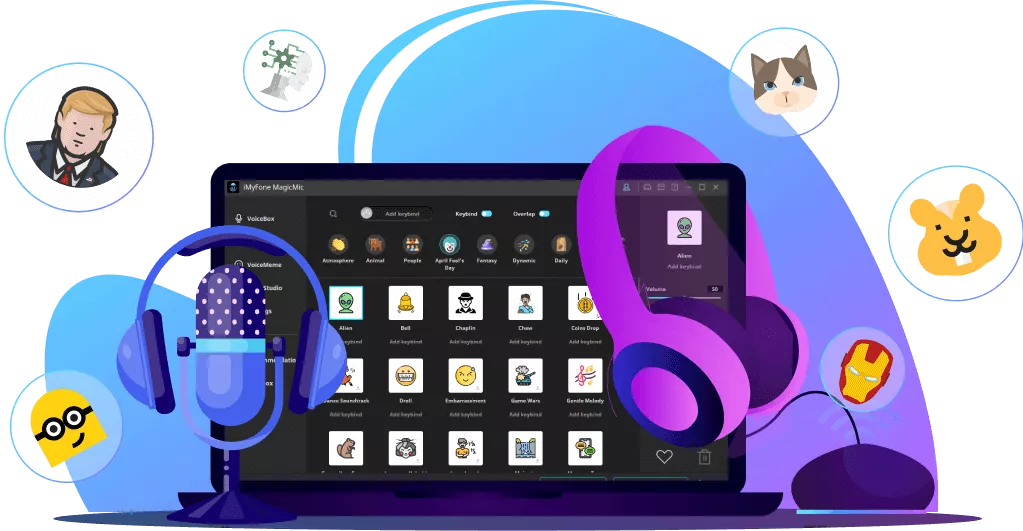 250+ Voice effects for one-click voice changing in real-time.
Huge library with 600+ Voice Effects and 200+ Voice Memes.
Sound emulator in games, live, chatting, online classes, and more.
Voice recording and audio voice changing is supported.
Voice studio lets you create any voice you like.