Are you a Miley Cyrus fan looking to experiment with your voice? Discover how Miley Cyrus AI Voice Changer can help you transform your voice into something truly unique and realistic.
The Miley Cyrus Voice Changer offers a remarkable opportunity to not only change your voice but also sound like the pop icon herself.
Part 1: Who is Miley Cyrus?
Miley Cyrus, born on November 23, 1992, is a versatile American singer, songwriter, and actress. She gained fame through the Disney series "Hannah Montana" (2006–2011).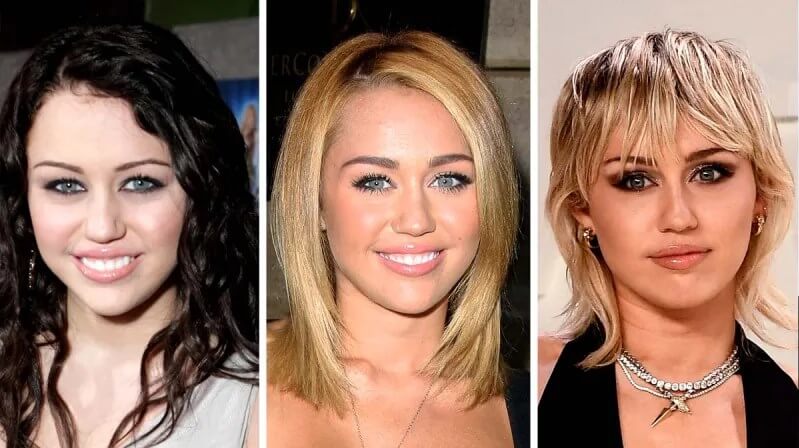 Renowned as the "Pop Chameleon," Cyrus has transitioned from a teen idol to a mature artist, achieving musical versatility and consistent reinvention. With numerous awards and hit albums like "Bangerz" and "Plastic Hearts," she remains a prominent figure in entertainment.
Part 2: How to Get Miley Cyrus AI Voice with Miley Cyrus Voice Changer?
Experience the essence of Miley Cyrus's voice effortlessly with MagicMic Miley Cyrus AI Voice Changer. This intuitive tool lets you recreate her unique style seamlessly. Follow simple steps to achieve an AI-generated voice that truly reflects her sound. Compatible with platforms like Skype, Fortnite, and Nintendo Switch, it's perfect for gaming and chatting.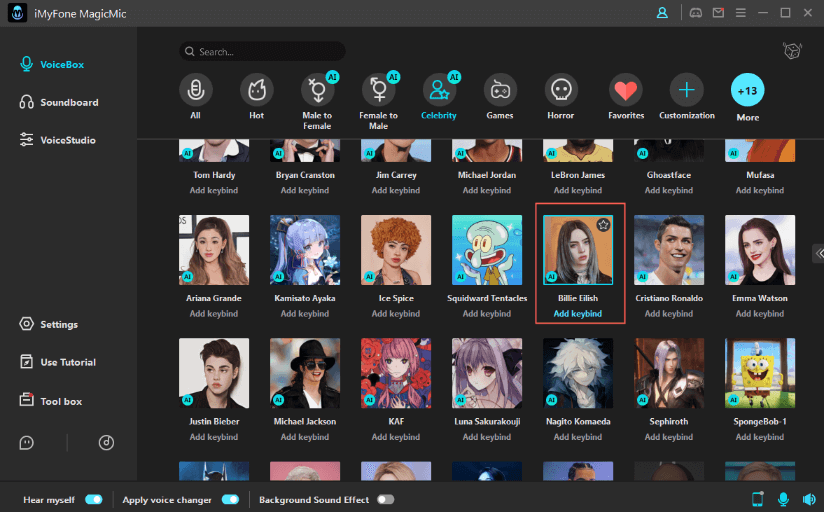 Discover the Highlights of MagicMic Miley Cyrus AI Voice:
Explore 250+ captivating voice filters featuring Miley Cyrus, Taylor Swift , and more for instant voice transformations.

Enjoy 600+ voice effects and 200+ voice memes.

Immerse yourself with an advanced sound emulator for superior audio quality.

Easily record and personalize your voice.

One-click Voice Custom for creating distinctive voices.

Seamlessly works with popular gaming and chatting platforms, including Skype and Fortnite.
So if you want to use MagicMic to convert your voice into Miley Cyrus AI voice, follow these simple steps to learn how to use Miley Cyrus AI voice generator.
Step 1: Launch iMyFone MagicMic
Step 2: Select the input and output electronics for this fantastic voice generator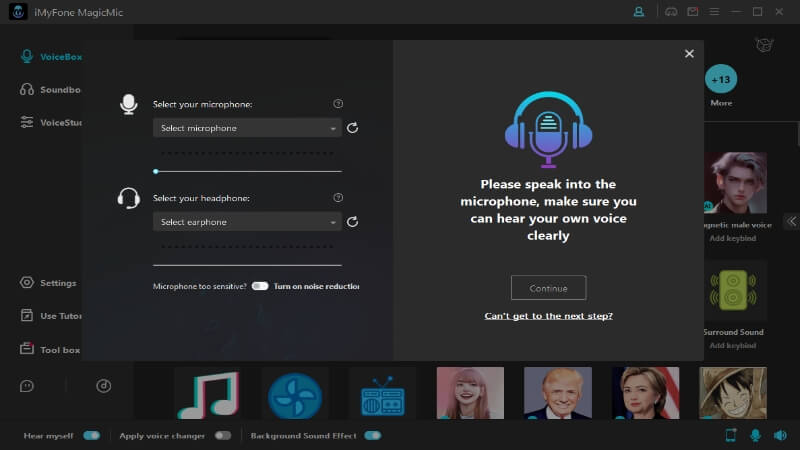 Step 3: Select the Voice-Changing Effect that you like. If there is no voice you want in "VoiceBox", you can also upload and customize your own voice, such as Miley Cyrus AI voice.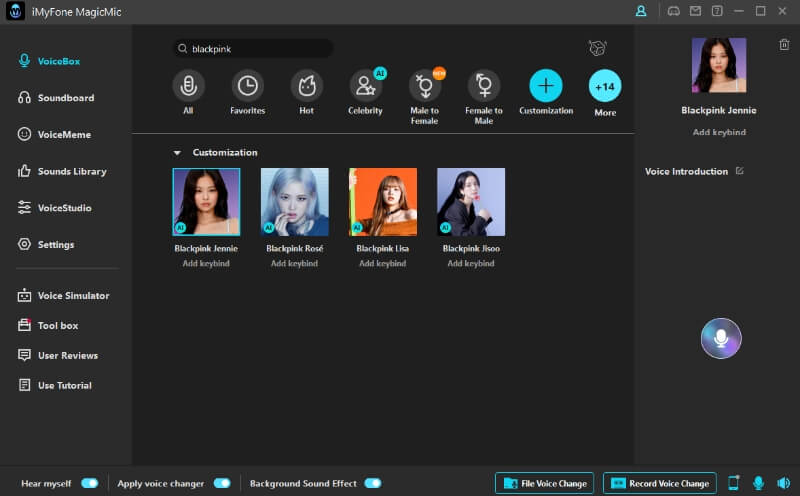 Watch the Video Below to Know More About
Miley Cyrus Voice Changer
Also Read:
Blackpink Lisa Voice Changer>>
Part 3: Info about Miley Cyrus's New Song
Miley Cyrus's new song "River," part of her album "Endless Summer Vacation," showcases a more upbeat and dynamic tone compared to her previous tracks.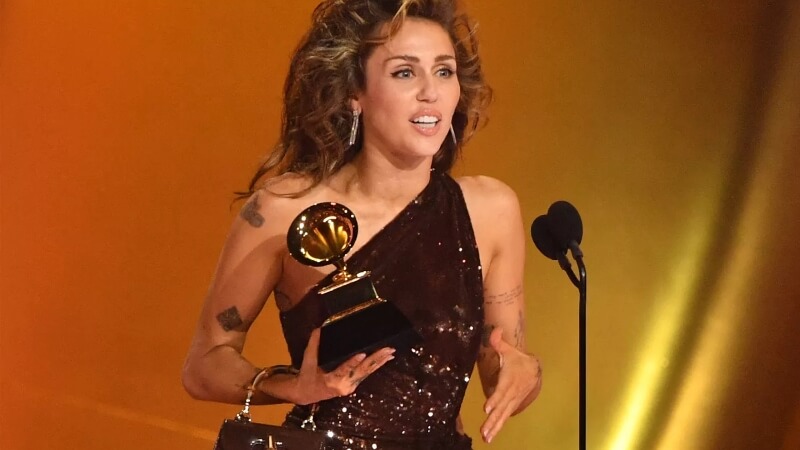 The lyrics metaphorically portray love as an endless river. The music video's imagery has sparked fan speculation about hidden meanings. The song reflects Cyrus's evolving musical style and emotional depth.
Part 4: FAQs about Miley Cyrus Voice Changer
1.What is the Miley Cyrus Voice Changer?
The Miley Cyrus Voice Changer is an AI-powered tool that allows you to modify your voice to sound like Miley Cyrus. It's designed to replicate her distinct voice and style.
2.Can I use the Miley Cyrus Voice Changer for content creation?
Yes, many content creators use MagicMic Miley Cyrus voice changer for entertaining videos, podcasts, and more.
3. What are some of Miley Cyrus's most popular songs?
Miley Cyrus has a diverse discography. Some of her hit songs include "Wrecking Ball," "Party in the U.S.A.," "Malibu," "The Climb," and "Midnight Sky."
Conclusion
Unleash your creativity and experience the thrill of transforming your voice into something entirely different with the Miley Cyrus AI Voice Changer. Whether you're a fan of Miley's music or simply looking to have fun with voice manipulation, .MagicMic offers an exciting and free opportunity to play with sound and enjoy the magic of technology. Start experimenting today and surprise your friends with your newfound voice talents!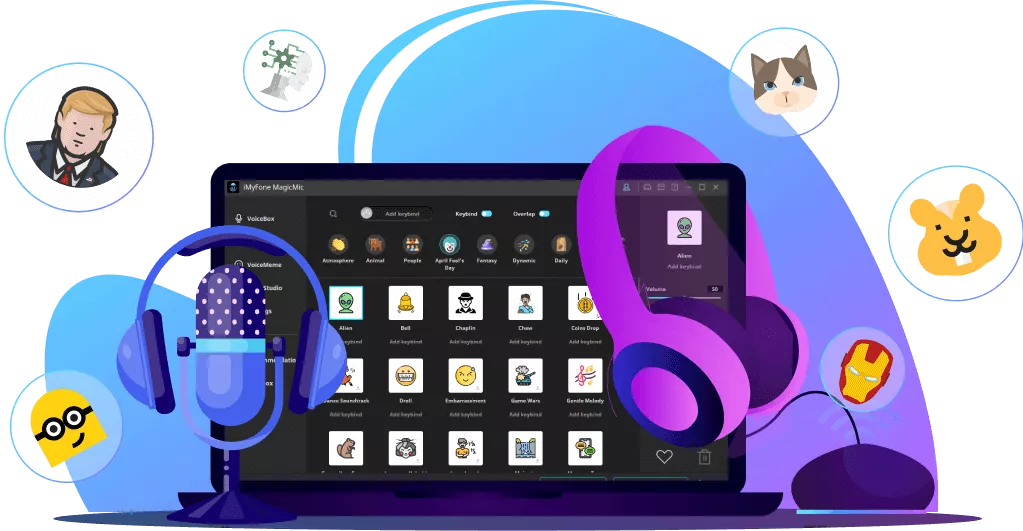 250+ Voice effects for one-click voice changing in real-time.
Huge library with 600+ Voice Effects and 200+ Voice Memes.
Sound emulator in games, live, chatting, online classes, and more.
Voice recording and audio voice changing is supported.
Voice studio lets you create any voice you like.