Are you a fan of Carl Wheezer's distinctive voice and eager to infuse a hint of quirky charm into your personal audio projects or online broadcasts?
In this piece, we'll dive into the Carl Wheezer AI voice technology, enabling you to sound like the unforgettable vocal tone of the beloved character, Carl Wheezer. Whether you're a pop culture aficionado, a content creator, or a tech-savvy individual, these AI tools like Carl Wheezer voice AI are poised to revolutionize your auditory endeavors, leaving your audience entertained and captivated.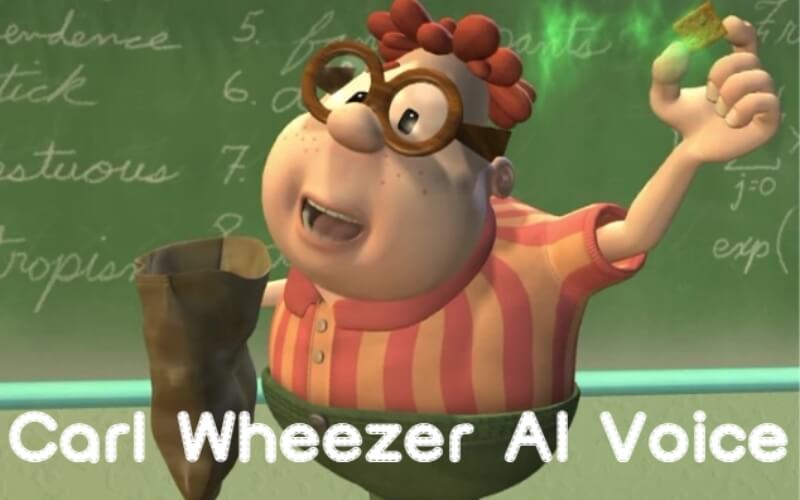 Part 1: Info about Carl Wheezer
Who is Carl Wheezer?
Carl Wheezer is a fictional character from the animated television show "The Adventures of Jimmy Neutron: Boy Genius," which aired from 2002 to 2006. The show follows the adventures of a young boy genius named Jimmy Neutron and his friends in the fictional town of Retroville.
Carl Wheezer is portrayed as Jimmy Neutron's best friend. He is known for his distinct voice, which is high-pitched and nasally, and his quirky and neurotic personality. Carl is often portrayed as timid, anxious, and easily frightened, which leads to various comedic situations in the show. One of the defining characteristics of Carl is his obsession with the fictional snack "Ultra Lord" and his catchphrase "I don't think we should do this, Jimmy."
Who is Carl Wheezer Voice Actor?
Carl Wheezer's voice actor is Rob Paulsen. Rob Paulsen is a well-known voice actor who has lent his talents to a wide range of animated characters in various TV shows, movies, and video games.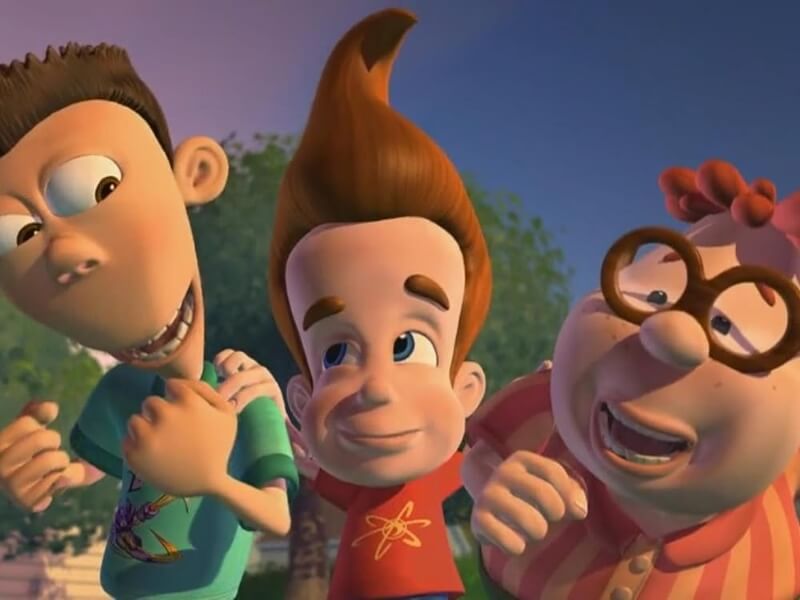 Part 2: How to Get Carl Wheezer AI Voice with Voice AI?
1) MagicMic - AI Voice Changer
MagicMic is a ideal Carl Wheezer AI voice changer. This advanced voice modifier features 250+ filters, 600+ sound enhancements, and 200+ memes. It integrates effortlessly with various software for both fun and professional use. Whether recording voices, editing audio, or enjoying personalized sound, MagicMic offers a tailored auditory experience for any occasion.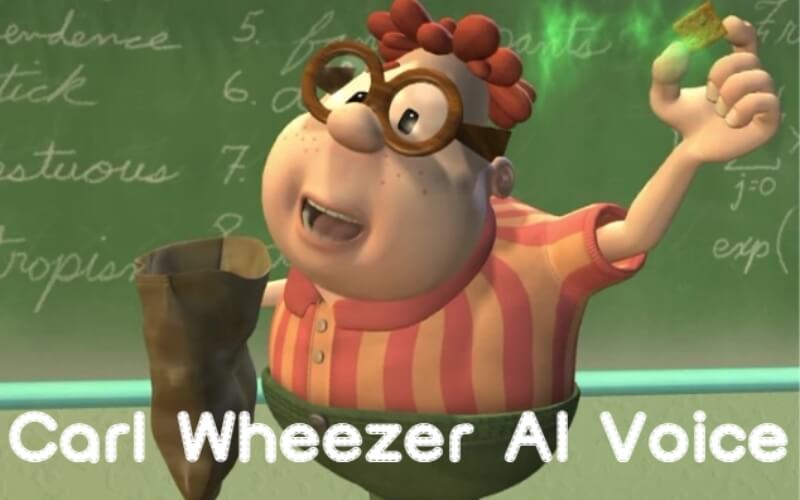 How to get Carl Wheezer AI voice with MagicMic:
Step 1: Download and Launch
Install MagicMic software, log in to your account.
Step 2: Configure Input and Program Settings
Choose your main microphone as input, enable "Apply Voice Changer," activate "Hear Myself."
Step 3: Select the MagicMic Virtual Audio Device
Select Virtual Audio Device as input in your preferred app for seamless voice modification.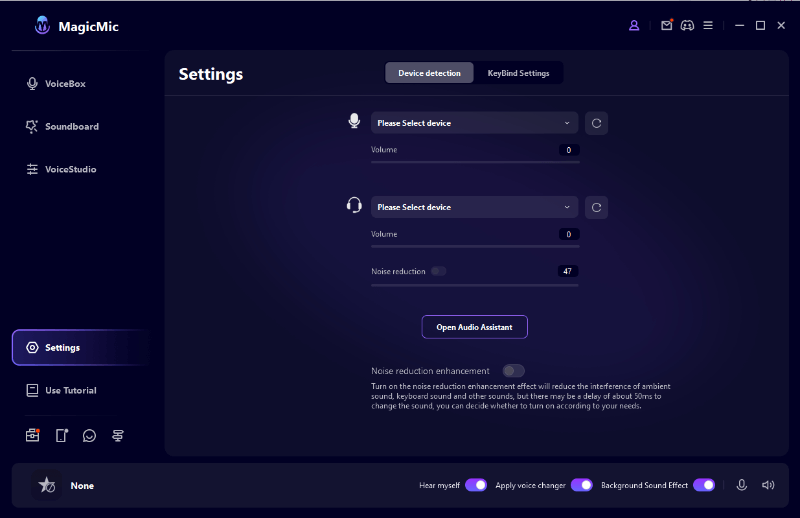 Step 4: Choose Voice or Create AI Voice
Explore effects , assign keybinds, create personalized AI voices, such as Carl Wheezer voice , Jimmy Neutron, Sheen Estevez, Cindy Vortex.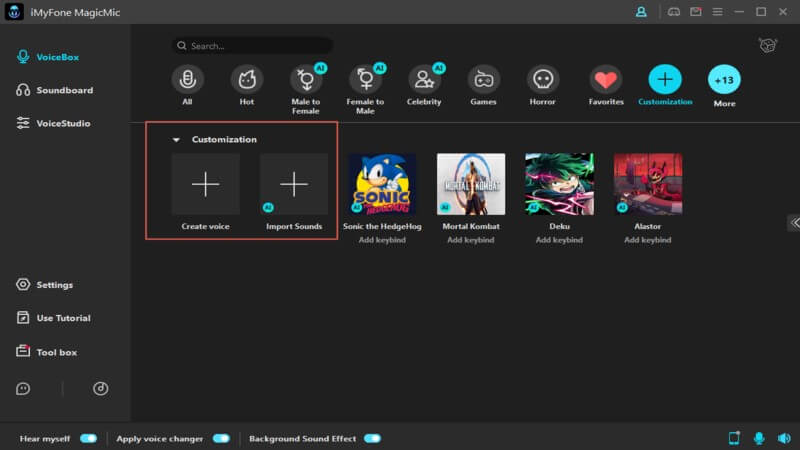 Key features of MagicMic
Carl Wheezer Voice Changer
It provides 225+ voice effects,600+ soundboard and 200+ voice memes.

Instant voice improvement through real-time AI effects.

Engaging soundboard with interactive audio clips included.

Quick-access personalized hotkeys for preferred voice effects.

Enhanced audio quality with noise reduction capabilities.

Seamless integration with popular platforms, such as Discord and Twitch.

Capture and modify sound from any source with the virtual audio driver function.
2) VoxBox - AI Voice Generator
VoxBox is a Carl Wheezer AI voice generator designed for virtual game characters. With 3200+ AI voices in 77 languages and 100+ accents, it offers text-to-speech, voice replication, and text transcription. Customize pitch, speed, and volume for ultimate control in gaming and creativity, granting unmatched versatility to your voiceovers and projects.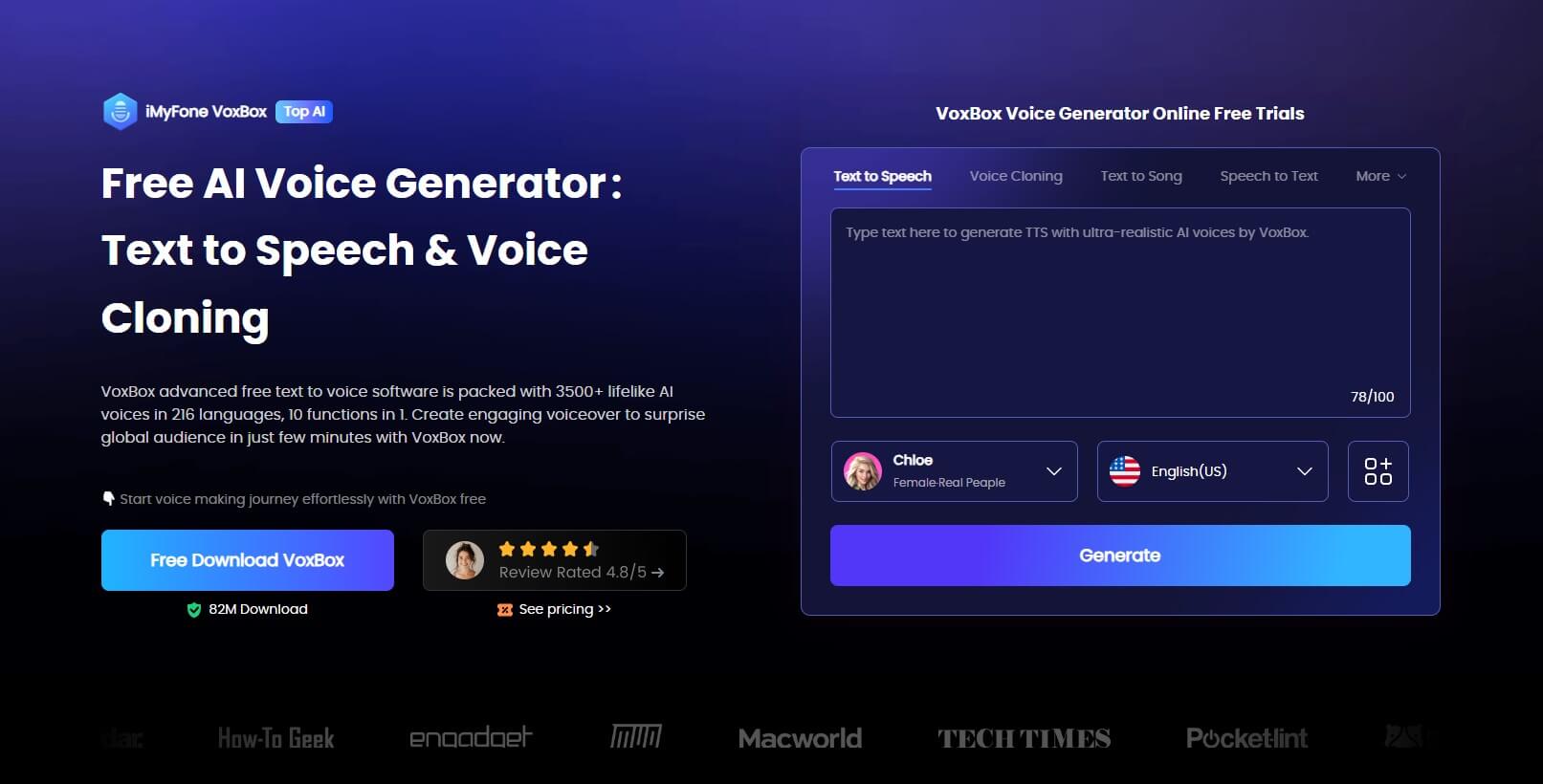 Key features of VoxBox Carl Wheezer AI Voice Generator
Discover 3200+ AI voices, encompassing YouTubers, rappers, Animes, and celebrities, ensuring diverse encounters.

Accessible across 46+ languages, including Japanese and German, ensuring global usability.

Select from 100+ accents, like British, Indian, and Hindi, expanding voice generation options.

Enjoy an all-in-one platform with TTS, STT, voice recording, video conversion, and audio editing features.
How to use VoxBox Carl Wheezer Voice Text to Speech ?
Step 1: Download and install VoxBox. Then go to "Voice Clone" to upload the audio of Carl Wheezer.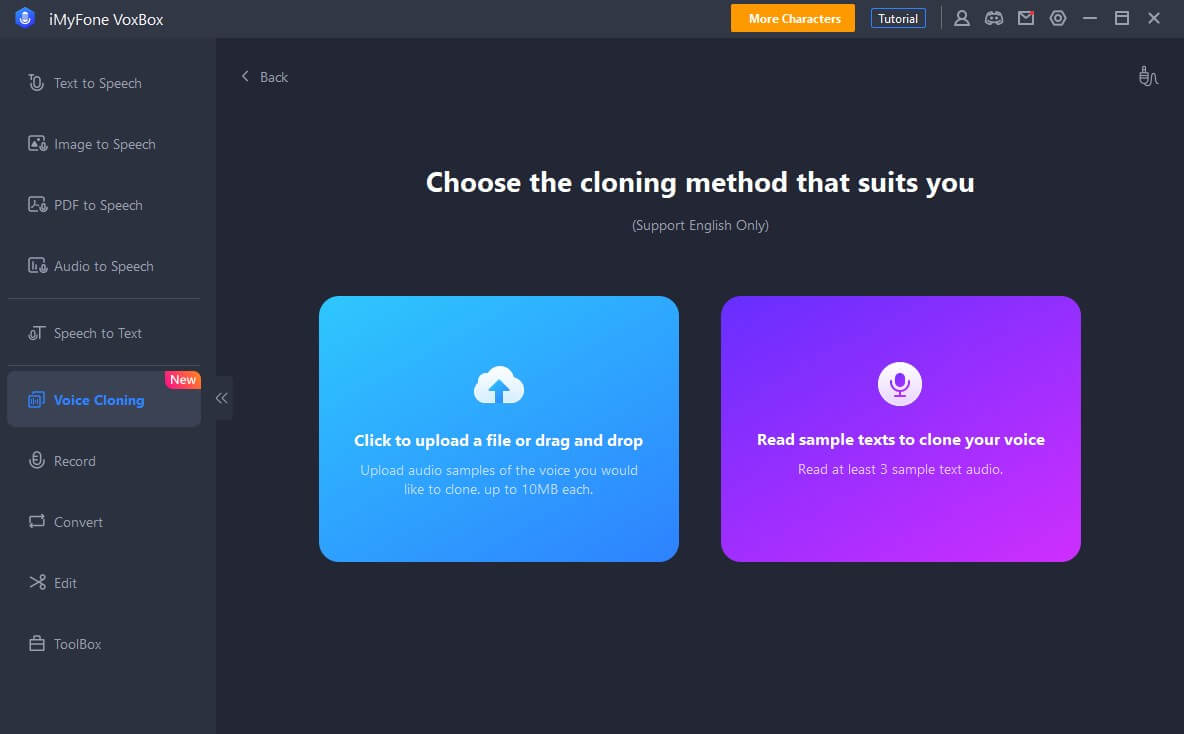 Step 2: After that, hit "Text to Speech", enter text and convert the text to Carl Wheezer voice that you can visit in "My Cloned Voice" .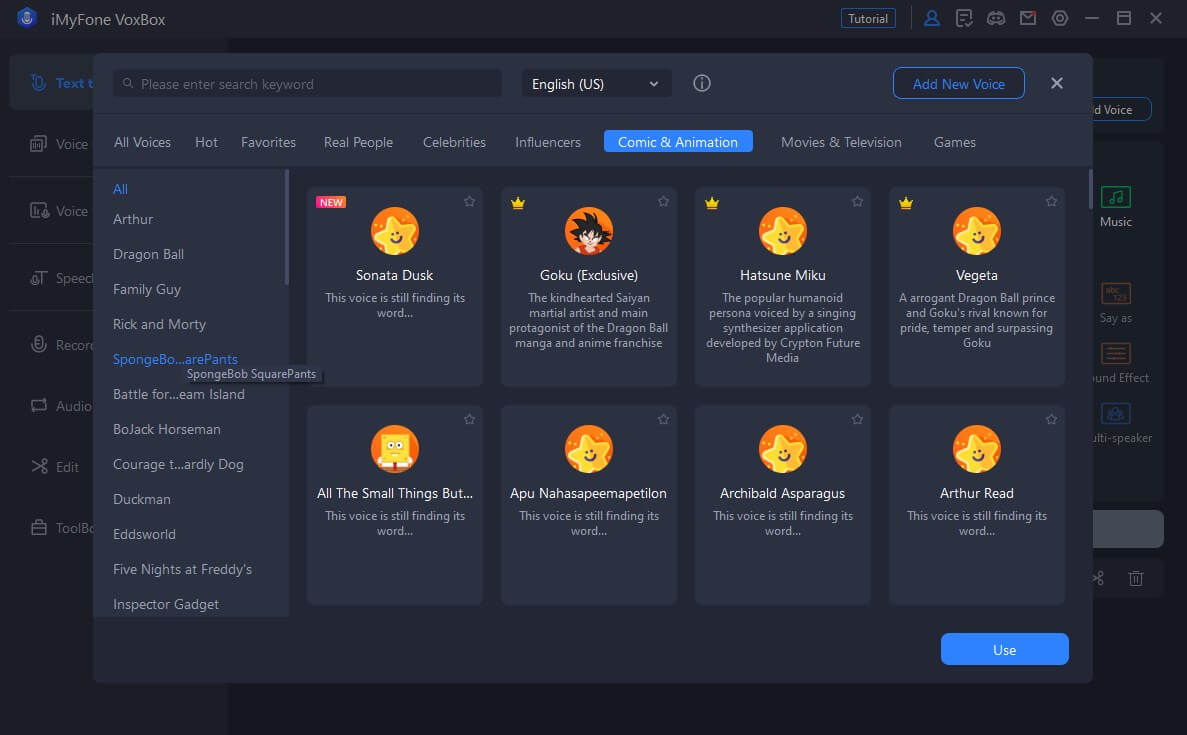 Step 3: Listen the dubbing and export it in different formats.
Part 3: FAQs about Carl Wheezer AI Voice
1.Is Carl Wheezer Dead?
Yes, in "The Battle of Tilted Towers," Carl returned as Carl Wheezy but tragically met his demise during the battle.
2.Does Carl Wheezer like Jimmy's mom?
Indeed, Carl Wheezer's affection for Judy Neutron, Jimmy's mother, is evident as he carries a picture of Jimmy's parents with his face pasted over Jimmy's father's. In the episode "Love Potion 976/J," Carl's feelings become apparent, and he often expresses discomfort around Jimmy's father, Hugh Neutron.
3.What can I use Carl Wheezer AI Voice for?
Carl Wheezer AI Voice can be used for a variety of purposes, such as creating entertaining content, generating humorous voiceovers, enhancing gaming experiences, and adding a unique touch to online interactions. It's a versatile tool that offers a fun and creative way to engage with audiences across different platforms.
Final words
In conclusion, the realm of AI-driven voice transformation has taken a whimsical turn with MagicMic's Carl Wheezer AI Voice.
Enabling users to embody the iconic character's distinctive tone, MagicMic brings laughter and creativity to content creation, gaming, and online interactions. With its customizable effects, compatibility with streaming platforms, and potential for both entertainment and professional use, MagicMic offers a unique avenue for voice experimentation that's sure to captivate audiences and elevate audio experiences.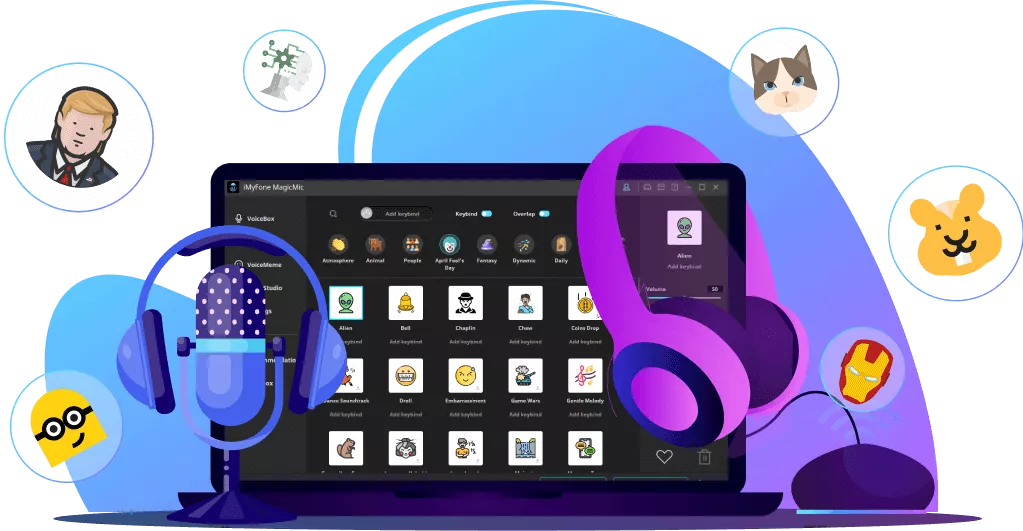 250+ Voice effects for one-click voice changing in real-time.
Huge library with 600+ Voice Effects and 200+ Voice Memes.
Sound emulator in games, live, chatting, online classes, and more.
Voice recording and audio voice changing is supported.
Voice studio lets you create any voice you like.