Looking to sound like Nami from One Piece? With Nami AI voice changer, effortlessly transform your voice in real-time and leave everyone guessing.
Fans of One Piece may seek the ideal One Piece AI voice generator and voice changer. But fear not, as we have the ultimate solution. In this article, we will discuss the Nami AI voice tools that can make you sound like the voice actor behind Nami in One Piece. Keep reading!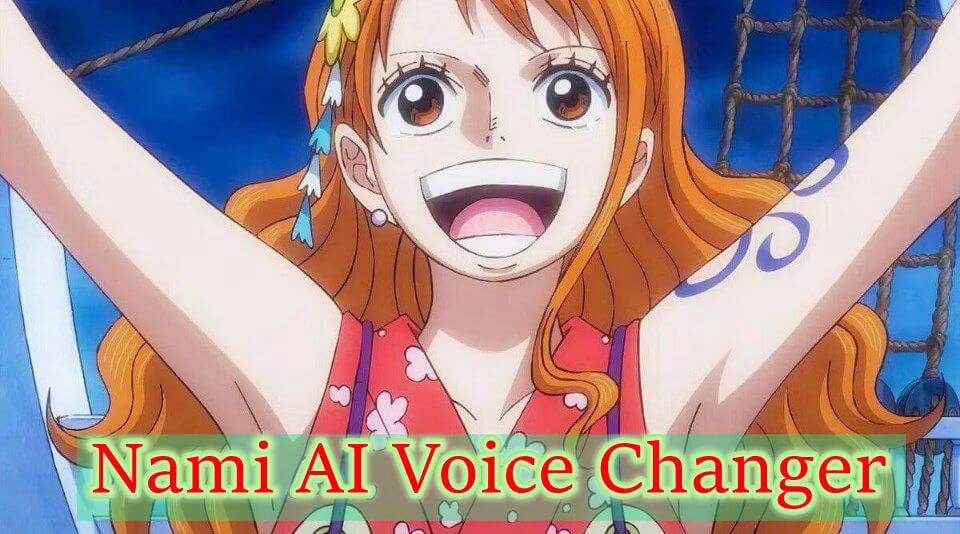 Part 1: Who is One Piece Nami Voice Actor?
1) Who is Nami?
Nami is a key character in "One Piece," created by Eiichiro Oda. A skilled thief turned navigator, she escapes fishman Arlong's grip, joining Luffy's quest to map the world, embodying Oda's talent and storytelling.
2) Who is The Nami One Piece Voice Actor?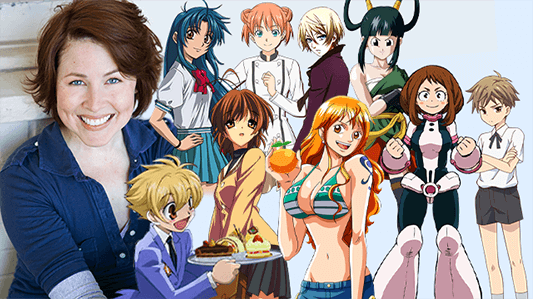 Kerry Williams lends her voice to Nami in the 4Kids Entertainment dub of the anime, while Luci Christian takes on the role of Nami in Funimation Entertainment's dub.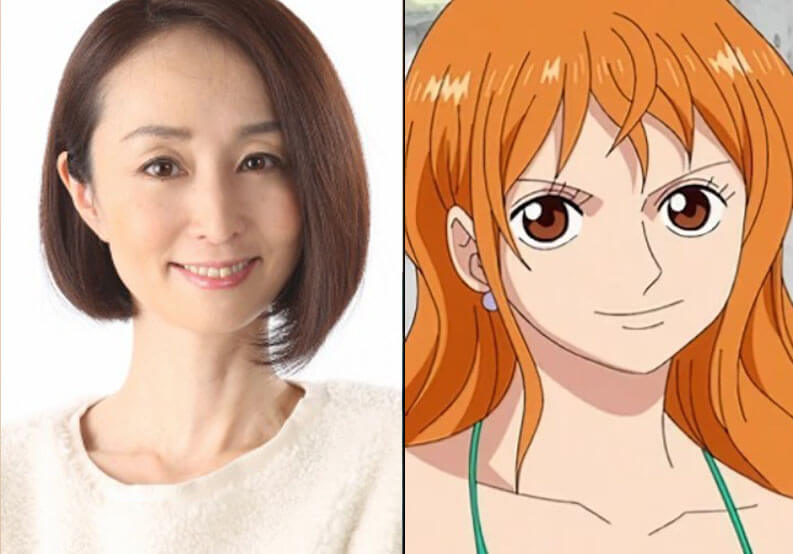 In the One Piece series and spin-offs, Nami is skillfully voiced by Akemi Okamura, occasionally substituted by Wakana Yamazaki (episodes 70-78) during Okamura's 2001 pregnancy. In the OVA "Defeat the Pirate Ganzack!," Megumi Toyoguchi voiced Nami.
Part 2: How to Sound like Nami with AI Voice Changer?
If you're looking for a One Piece Nami AI voice changer, don't look beyond MagicMic.It is a spectacular real-time AI voice changer that empowers you to alter your voice and make it feel like anyone else's voice with ease. The best thing about this voice changer is that it keeps evolving. It can effortlessly transform your voice into that of Nami's voice actor, instantly capturing the essence of this iconic anime character.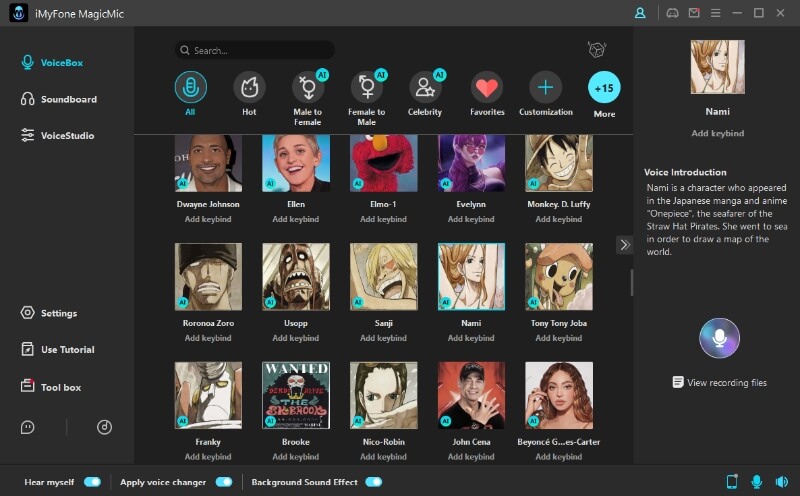 Key Features of MagicMic Nami AI Voice Changer
With 250+ voices, 600+ effects, and 200+ voice memes for boundless options.

High-quality results through real-time adjustments, enhancing voiceover experiences effectively

Elevate gaming, chat, and streaming with 600+ soundboards, imitating Luffy's voice actor or creating memes.

User-friendly interface, simplifying feature exploration and utilization.

Real-time voice changer with Luffy, Roronoa Zoro, Nami, Usopp, Sanji, Franky, Brook voice and other effects.

It is compatible with many chat, streaming and game platforms, and can customize hotkeys to quickly switch various voice.
Pros:

Unlock professional-level customization with the Studio function, empowering you to tailor any voice to perfection.

Access the largest library of distinctive and authentic voices, offering unparalleled variety and quality.

Conveniently assign keybinds to your favorite voiceovers, enabling seamless on-the-fly changes.

Compatible with Windows PCs, laptops, and Mac, ensuring widespread accessibility.
Cons:

Being a new product in the market, it may have limited user reviews and established track record.
Watch this video guide to know more about MagicMic:
How to get the Nami One Piece AI voice:
Step 1: Launch iMyFone MagicMic
Step 2: Select the input and output electronics for this fantastic voice generator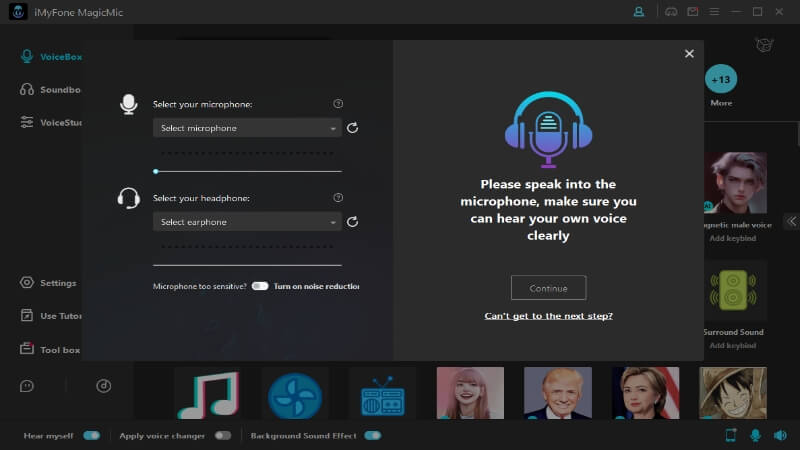 Step 3: Select the Voice-Changing Effect that you like, such as Nami, Luffy, Zoro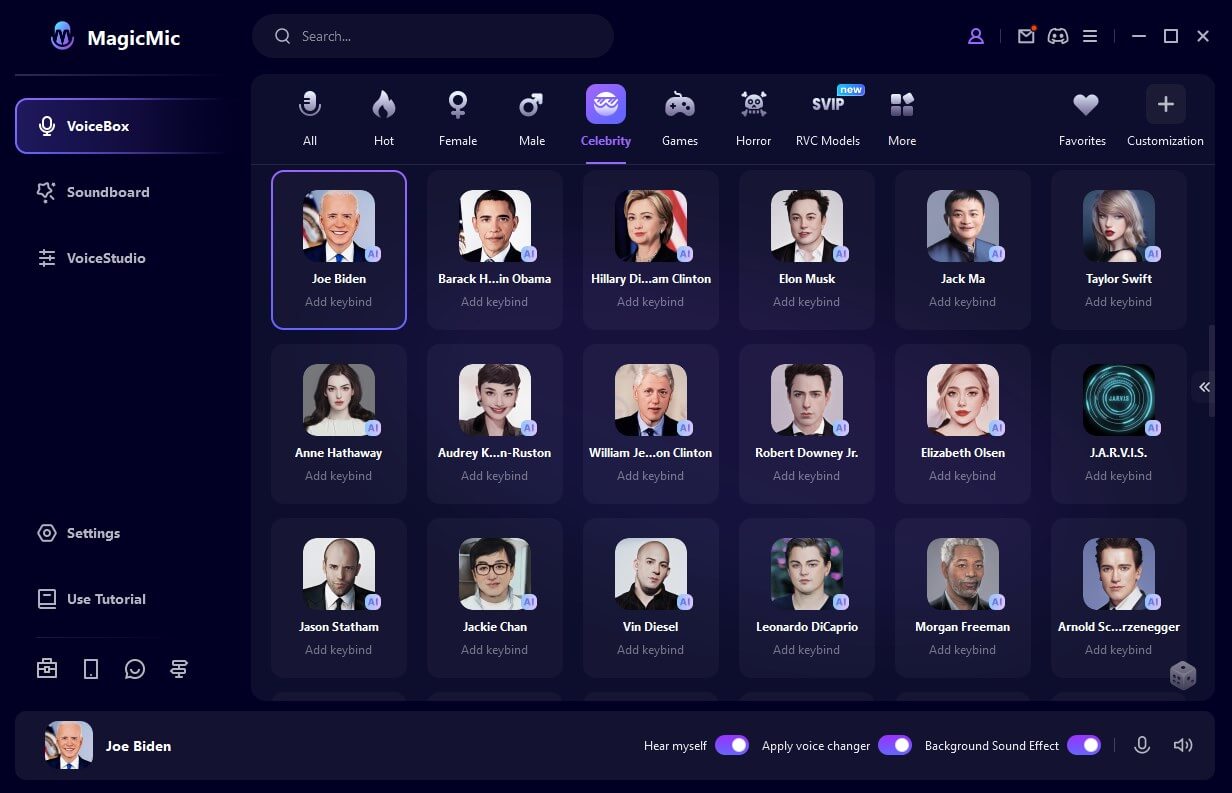 2)VoxBox- AI Voice Generation
Experience the enchantment of Nami's voice through VoxBox, the ultimate One Piece AI voice generator. Select from 3200 voices in 77 languages, capturing anime and cartoon characters' unique tones flawlessly. Let an AI generator bring Nami's essence to your voiceovers like never before.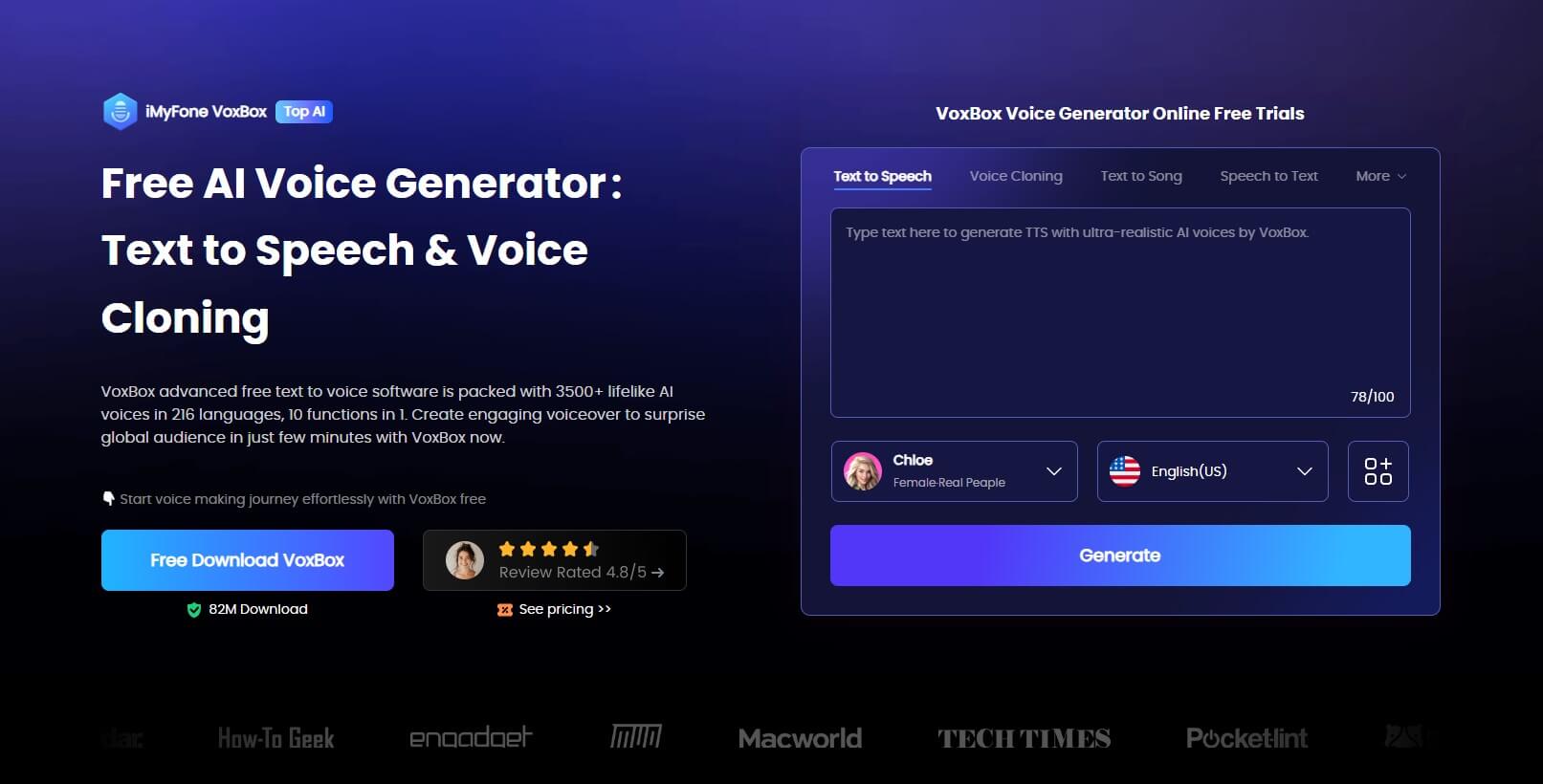 Steps of How AI Gets Nami Voice
Step 1: Download and install VoxBox, then access "Voice Cloning." Upload desired One Piece Nami audio for cloning, and wait briefly to obtain the desired Nami voice.

Step 2: Opt for "Text to Speech," input the cloned voice's name (e.g., Nami), and proceed to enter text for voice generation.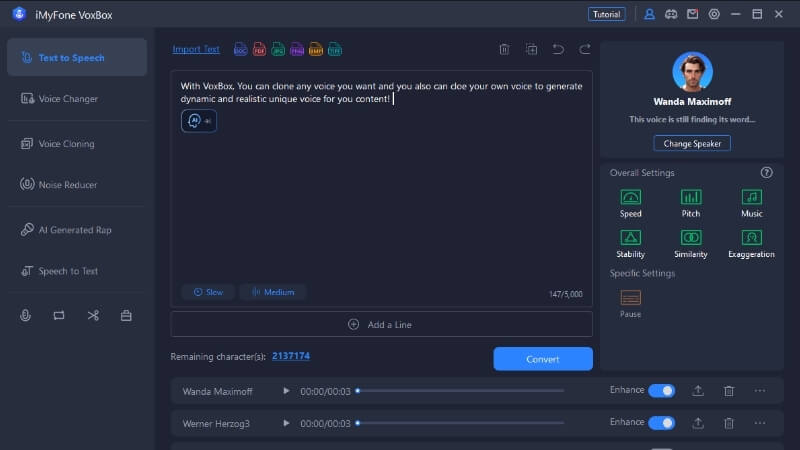 Step 3: Click the "Convert" button to export the realstic Nami voice.
Features:
Offer varied voices: cartoons, celebrities

Access 3200+ voices, 77 languages, 100+ accents for natural speech.

Enjoy text-to-speech, voice cloning, and transcription features.

Tailor pitch, speed, volume to your liking.

Enjoy high-quality audio (OGG, WAV, MP3 formats).

Suitable for business, entertainment, social media uses.
Conclusion
In essence, the MagicMic Nami AI voice changer offers an extraordinary opportunity to capture the essence of Nami's voice and get nami voice. Whether you're a dedicated fan seeking to emulate Nami's voice or an aspiring content creator craving a unique vocal style, MagicMic's Nami AI voice is here to elevate your experience.
Try Nami voice changer and One Piece AI voice generator, embark on a thrilling journey of self-expression and creative innovation.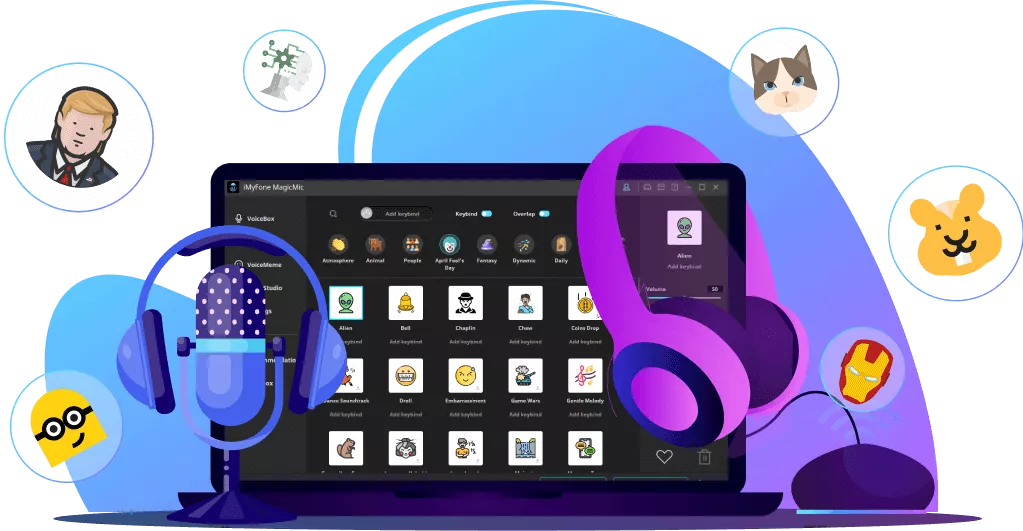 250+ Voice effects for one-click voice changing in real-time.
Huge library with 600+ Voice Effects and 200+ Voice Memes.
Sound emulator in games, live, chatting, online classes, and more.
Voice recording and audio voice changing is supported.
Voice studio lets you create any voice you like.