The intro plays a very important role in your video. All YouTube content creators, especially beginners, try to create an engaging and eye-catching intro for their channels. In this article, we will share some video intro ideas for your ease. We will also share a video editor that can help you create an outstanding intro without any hassle.
Part 1. What is a Video Intro?
A video intro is basically the start of the video. You might have watched many TV shows in your life, and they would have started with an intro. Similarly, videos also have an intro.
Usually, there is a logo and the name of the brand or channel. It gives an idea about the content of the video. For instance, if the show is about cooking and eating, then the intro can have pics or animations of food along with the channel/brand name and logo.
It seems simple, but it creates a significant impact. It is quite helpful in creating your brand. Typically, an intro is about 8 seconds long or near to it. It is normally placed at the start of a video; however, some content creators also place it after giving a short idea of the whole video.
Part 2. 10 Ideas to Create an Intro for YouTube Video
1) Logo
The simplest way of creating a YouTube intro is the logo. Your intro video can have your logo in it. You can create exciting transitions and effects to make your intro stand out. There can be a zoom in/out effect. Most of the time, the logo is used as an intro video; however, it is only suitable if you have a well-known brand that can be recognized by your logo. If you have a new YouTube channel, try something else.
2) Simple Title Over Video
You can pick the most important and engaging part of the video and add simple text to it. It could be the title of the video along with your channel name. This idea is more engaging as the audience will get an idea of the video at the start. The scenes in the intro can leave a good impact and bind your viewers till the end. This idea will also make your intro customized according to the content; you don't need to use the same intro in every video.
3) Channel/Brand Name
The channel or brand name is also a simple and common idea to create an intro. Your channel name can appear on the screen with some simple transitions. There can be a revealing text animation to attract your viewers. YouTubers use different attractive backgrounds and frames in their intros. Beginners can easily create such a type of intro without any hassle.
4) Your Image
If you have a personal YouTube channel with your name or a channel that you run on your own, then this idea is also useful. It also helps you create an identity on the platform, and it will give you recognition with time. You can apply some simple transitions to your image.
5) Animations
Animated video intros are also catchy. However, creating such an intro is a bit difficult. You can take help from freelancers to get the job done. You can also use some online intro makers to create an amazing intro.
6) Quick Slideshow
Slideshows can be used as intros. You can include some images for one second each. This will create an amazing intro. The images can be from the video, or you can also pick some images from your whole YouTube journey.
You can create a quick slideshow using Filme. It will offer you animated templates that can create awesome slideshows within a few clicks.
7) Collage
You can gather some images from the video or any image you like. Create a collage with these images. For a mesmerizing effect, you can switch the places of the images in the collage to make it more attractive. Add text over the intro, and you are good to go.
8) Motion Text
Motion text is quite popular in the intro. You will see moving text along with the objects, or the motion can be random. They also have an appealing background, according to the video. You can create such an intro using online video editors. You will find hundreds of templates with motion text. For advanced motion text, you need to take help from experts.
9) Color Effects
You might have seen color effects in video editors. You can pick an image or several images. Apply different effects over time. Add simple text over the video, and you are ready with an amazing intro.
10) Special Effects
Special effects are mesmerizing, and they can help your intro to stand out from the crowd. You can add special effects, such as fire, storm, flying objects, or anything you can imagine. You can transform your imagination into reality. This type of intro needs special expertise, or you can hire an expert freelancer.
Part 3. Use Filme to Make an Eye-catching Video Intro
Filme is a video editor for Windows and macOS. It is an all-in-one video editor that can help you edit your vlogs, convert your videos, change your voice, create YouTube intros, record the computer screen, make slideshows, and do almost anything that a content creator wishes. You can create your YouTube intros like a pro.
Features:
Filme has all the basic tools for editing. You can cut, crop, trim, scale, adjust speed, record the screen, and make various changes without any hassle.

You can add stylish text, stunning effects, mesmerizing transitions, cool filters, and special stickers to your videos.

You can also record your voice and add music to the video. Filme has its own music and sound effects library. You can also use its voice changer to change your voice.
Steps to Create an Intro Using Filme
Step 1: Lunch Filme. Go to File>New Project and create a project with the aspect ratio of your choice.
Step 2: Import your videos, images, and other things that you need to use in the intro. You can import from the Media menu.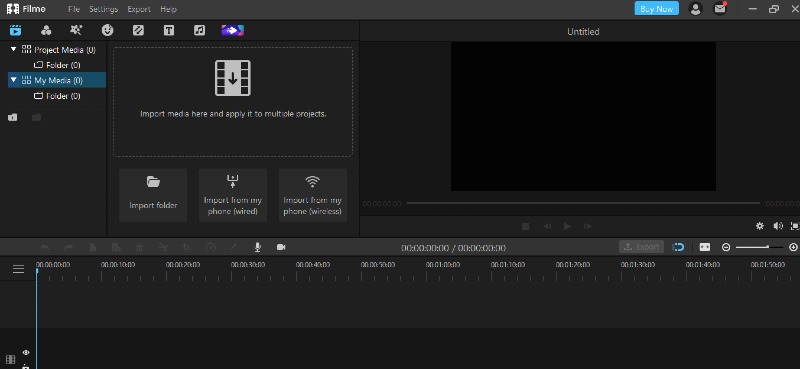 Step 3: Drag the video clips and images to the timeline. Now, you are ready to edit the video and create an intro. First, adjust the duration using cutting, trimming, and splitting tools. All tools are above the timeline.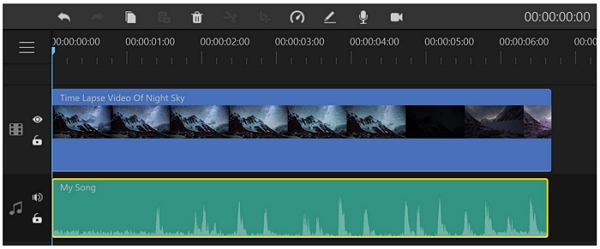 Step 4: You will see the text menu at the top. Select any style and click on it. It will be added to the timeline. Now, you can edit it as you like.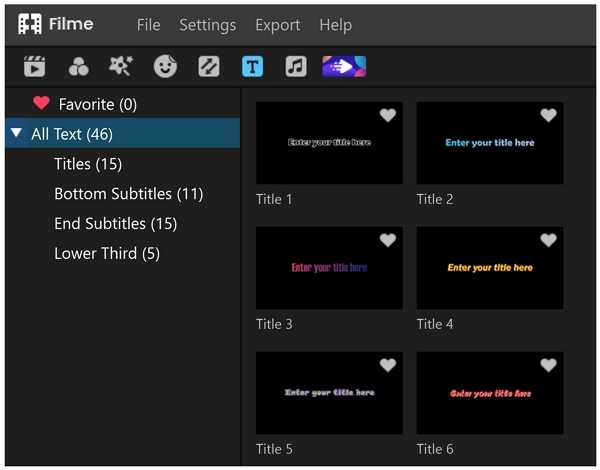 Step 5: You can also add effects, filters, transitions, images, or anything you wish. You can add music and sound effects from Filme's library.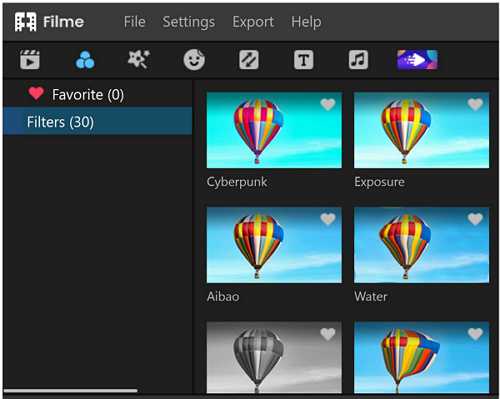 Step 6: Now, you are ready to export your video. Click on the export button and export in any format you like.
Watch this video to see how to use Filme to make a stunning video:
Final Words
No doubt creating an intro is critical. You need some ideas to make it more engaging and eye-catching. We have shared some ideas that you can use for creating a YouTube intro. We have also shared an amazing video editor, Filme. You can use it to implement the ideas and create the perfect intro for your videos.