New vloggers usually get confused about using music in their vlogs. They try to find the right platform to get free and royalty-free music to prevent copyright issues. In this article, we will share some platforms that offer an excellent collection of music tracks. We will also share an amazing video editor that you can use to edit your vlogs.
Note: Royalty-free music does not mean it is free. It is just free from royalties. It means once you purchase the music track, you can use it as many times as you like without paying any royalty.
Part 1. 10 Places to Find Royalty-free Music for Vlog
Pond5 is a perfect place for finding royalty-free music, sound effects, footage, photos, and other types of content. It is an all-in-one place for content creators. It has over 25 million royalty-free content available.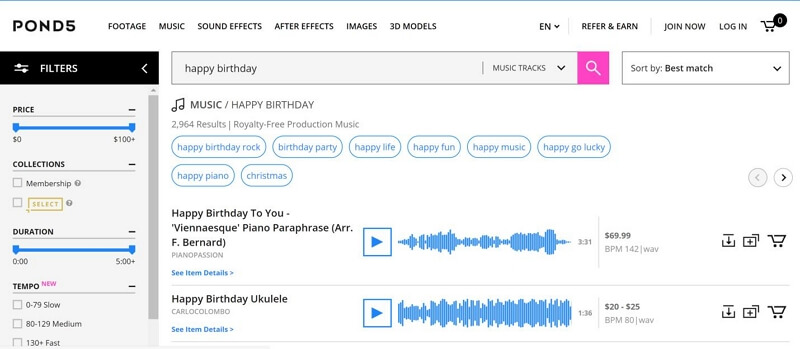 Pros:

Pond5 has a vast music library.

You will find thousands of tacks in the search results of keywords.

You can filter music according to price, tempo, genre, and various other factors.

It has free music tracks.
Cons:

Some simple music files cost a lot.
Premium Beat is a popular platform for vloggers. You can find music here at a reasonable cost.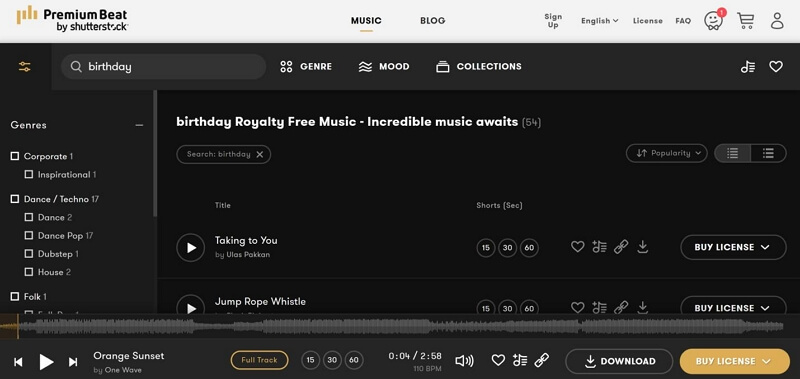 Pros:

It offers the latest and trending tracks that are commonly used in vlogs and videos.

You get five tracks every month if you subscribe.

You will find almost any type of music for your video.
Cons:

The library is not quite large.

There are no free music tracks.

Buying individual tracks is quite expensive.
Bensound is a platform for people who want to get free as well as paid music. Music is categorized according to different genres, and you can also search related terms.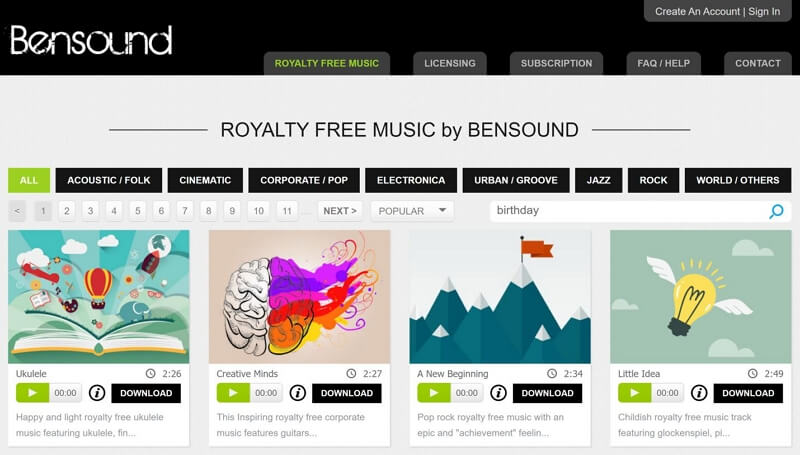 Pros:

You can enjoy free music after giving attribution.

You can also buy the premium license at a low cost.

The yearly subscription is cheaper and offers unlimited music.
Cons:

You might not find any music here. Most of the time, there are no search results for the terms.
If you are a YouTube vlogger, there is nothing better than YouTube Audio Library. You can find free music there without worrying about copyrights. It also has premium music tracks.
Pros:

Thousands of free music tracks that you can add to your videos.

You can use filters to select the best music.
Cons:

The quality of the music tracks is not like premium royalty-free music.

Browsing music is a headache.
Hooksound provides an all-in-one place for music and sound effects. You can use them for social media and creating vlogs.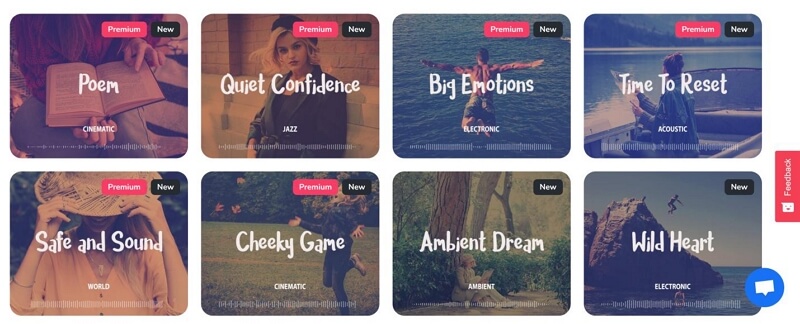 Pros:

Music is categorized based on tags, genres, and moods.

The monthly plans have a reasonable price tag.

Almost all genres are available.
Cons:

You might not find the music you need. It is not a very vast library.
This is a platform trusted by renowned brands. You can find almost any music track you are looking for.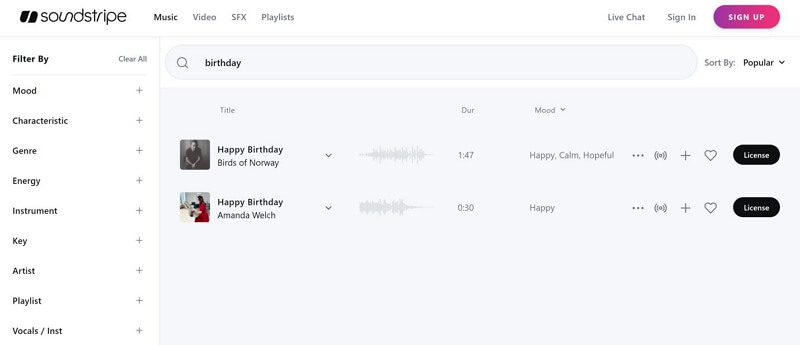 Pros:

It has 6,000+ royalty-free music and 50,000 sound effects.

There are playlists available for easy selection.

It charges a reasonable price for monthly plans.
Cons:

It still needs more soundtracks.

BMP is not mentioned.
This is one of the cheapest royalty-free music providers. You will find every type of music to use online and for broadcasting.
Pros:

For vlogs, you can get a music track for $19 only.

All tracks have the same price ($19 for online use).

Have all popular genres.
Cons:

No free tracks
Artlist is a platform where you can find renowned artists. The beautifully created tracks will help your vlogs stand out from the crowd.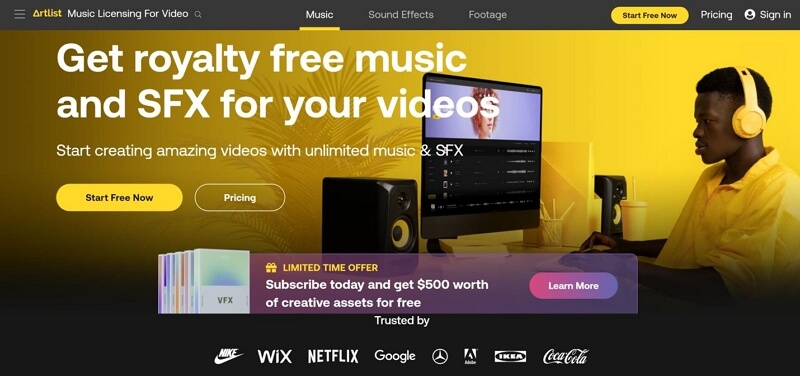 Pros:

It is a trusted platform used by well-known brands.

You have access to royalty-free music, sound effects, and footage.

It is perfect for vlogs or any other use.

It gives pre-checked tracks for YouTube.
Cons:

You need to buy a yearly subscription.

You can't save albums in folders.
This is a wonderful resource to get free as well as paid music.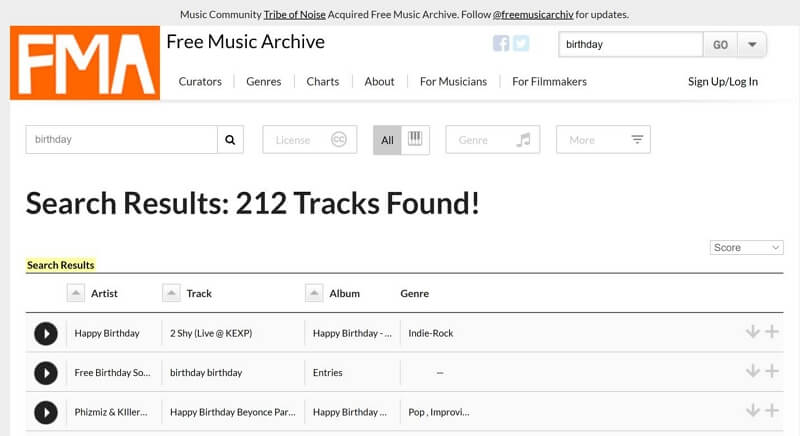 Pros:

It has tons of free music under Creative Commons.

There are filters for the ease of users.
Cons:

The free music is of low sound quality.
Filmstro is a perfect music library for YouTubers, especially YouTube vloggers. It has a special plan for YouTube, which has a reasonable price tag.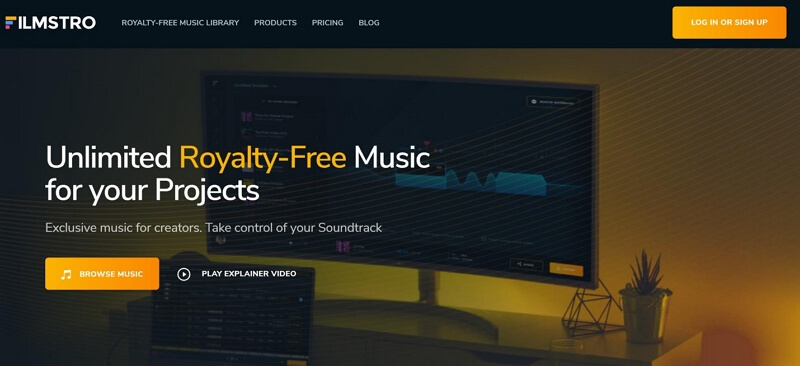 Pros:

Unlimited use

Affordable

You don't need to worry about YouTube copyright issues.
Cons:

The filters are just radio buttons, which is quite vague.

Very limited tracks
Also Read:
5 Best Sites to Download Video Game Music >>
Adding Music to Facebook Video >>
Part 2. Tips for Using Music for Vlog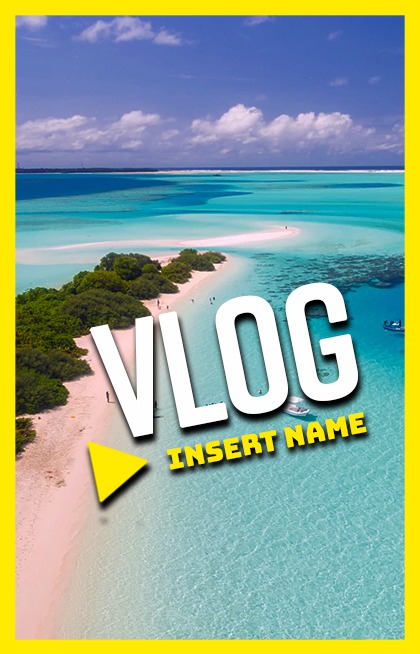 1) Use Music According to Video
You need to use music according to the video. For instance, if the video is on an inspirational topic, you should use inspirational music. The same is the case with the mood; you can pick music according to the mood of the video, such as happy or sad. You can use filters on the websites to find the right track.
2) Keep an Eye on BPM
It is important to know the BMP to get an idea of the tempo. For a slow video, you need slow music. For a fast video, you need fast music.
3) Always Check the License
If you are using a new source of music, check the license first. Trustworthy sites don't create issues but make sure to check the license before signing up for any music library.
4) Edit Music
You can also edit the music track. You can take out the most important part of the music as well. You can adjust its volume and speed. It makes everything more personalized.
5) Use Suitable Sound Effects
Sound effects make your videos more engaging. So, never forget to use them. Always try to explore some new sound effects to give a new and unique touch to your videos.
People Who Liked this Content Also Liked
5 Best Sites to Find Free Music for Your Vlog >>
Best Background Music for Slideshow Video >>
Part 3. Try Filme - Save Your Effort Finding Music for Vlog
Filme is a comprehensive video editor that has everything a video editor or vlogger needs. It is an all-in-one and versatile tool for Windows and macOS. Vloggers can also find a library of music and sound effects in Filme. It has made video editing easier than ever.
Key Features
The basic tools of Filme help you crop, trim, split, change speed, rotate, change color, and make other changes. You can create a perfect vlog.

You can add text, images, effects, titles, transitions, stickers, filters, and everything you could expect. You can make your vlog as engaging as you want.

Filme has a voice changer that can help you change the voice of your vlog. You can also edit the audio with precision.

The file can be exported in any format and according to any platform. You can select aspect ratio, resolution, frame rate, bitrate, etc.
Steps to Use Filme to Create Copyright-Free Music Vlog
Step 1: Open Filme and go to the File menu> New Project. Click on any aspect ratio according to the platform where you will upload the vlog.
Step 2: Import your files from the Media menu. Import videos directly from your computer or mobile.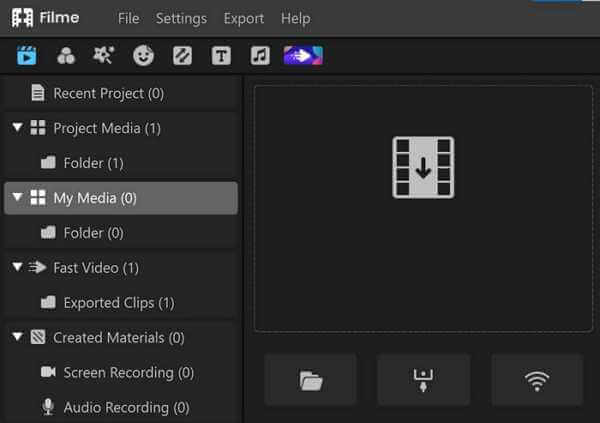 Step 3: Your imported files will be in My Media. Drag the videos to the timeline. You can trim your videos and adjust their duration. The tools are above the timeline. You need to select the video layer to use any tool. You can also record the computer screen.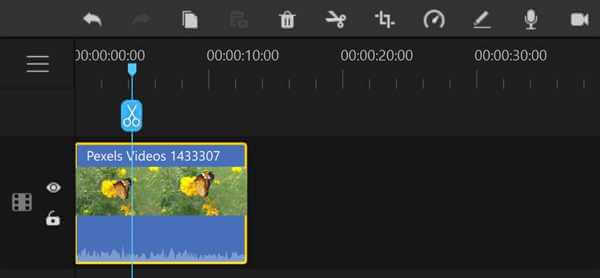 Step 4: Go to the music menu at the top. You will find various audio tracks. You can select any music you like without worrying about copyright issues. You will also see the sound effects that you can use in your videos. There are hundreds of sound effects available. Moreover, you can record your own voice and change its pitch using a voice changer. The voice changer has various preset voices.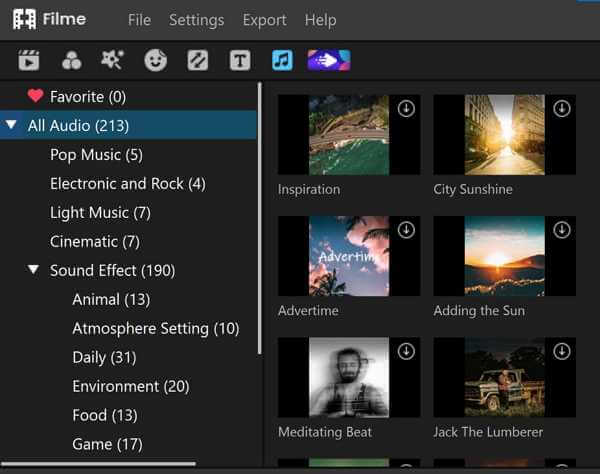 Step 5: If you want to add effects, text, filters, stickers, images, or anything else, you can do it at this stage. You will find everything in the top menus.
Step 6: Click on Export. You will have the export window. Select the settings you like and export the video.
Final Words
If you know the right place to pick music tracks, you can make your videos more engaging and attractive. We have listed some of the top websites that you can use. We recommend using Filme for vlog/video editing. You can make awe-inspiring and eye-catching videos with minimal effort.