Some people do vlogging as a hobby while others do it to earn a living. Either way, your vlogging has to be unique for it to stand out. Daily vlogs can be a bit intimidating at first but with the right tips and daily vlog ideas, you can achieve a lot in this career. In this article, you will learn about tips to up your vlogging game to a new level.
Daily Vlogging - Is Consistency Really Worth It?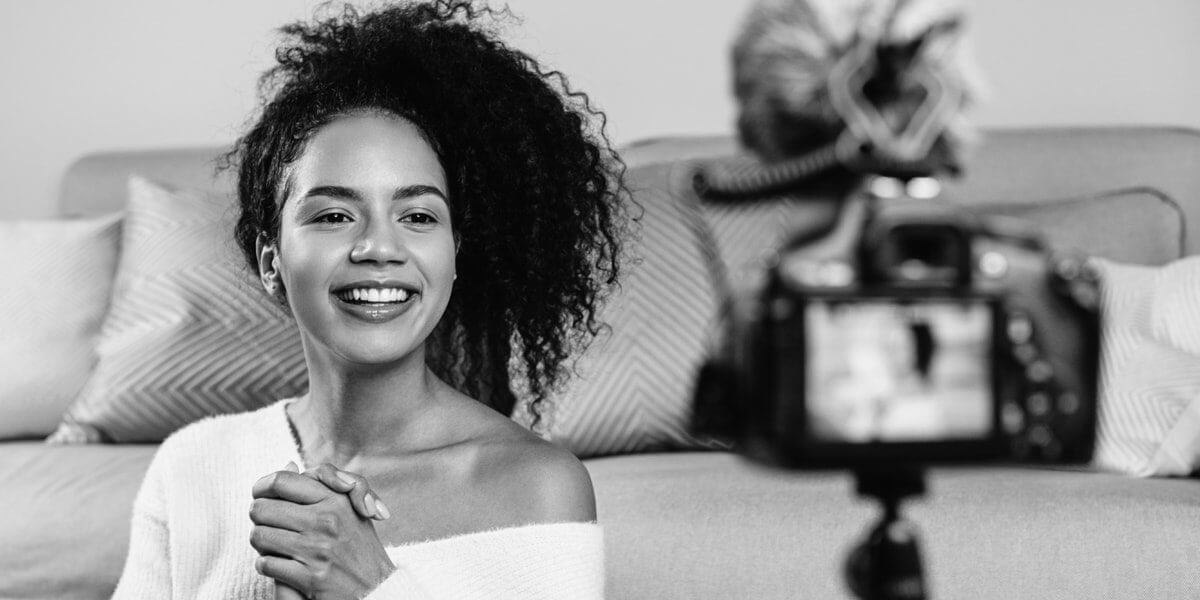 Here are some pros to daily vlogging you might want to consider and will grab your interest:
Increase in Growth/ Money
When you are regular and consistent with uploading your content the algorithm of YouTube or other platforms will increase your reach and you will see a growth in your follower count.
With the increase in growth, more people will watch your content; resulting in increased views which generate more revenue and also gain brand deals.
Increased Reach
With a daily vlog coming out you will see an increase in the reach of your videos beyond the followers. There are also more chances of you being viral.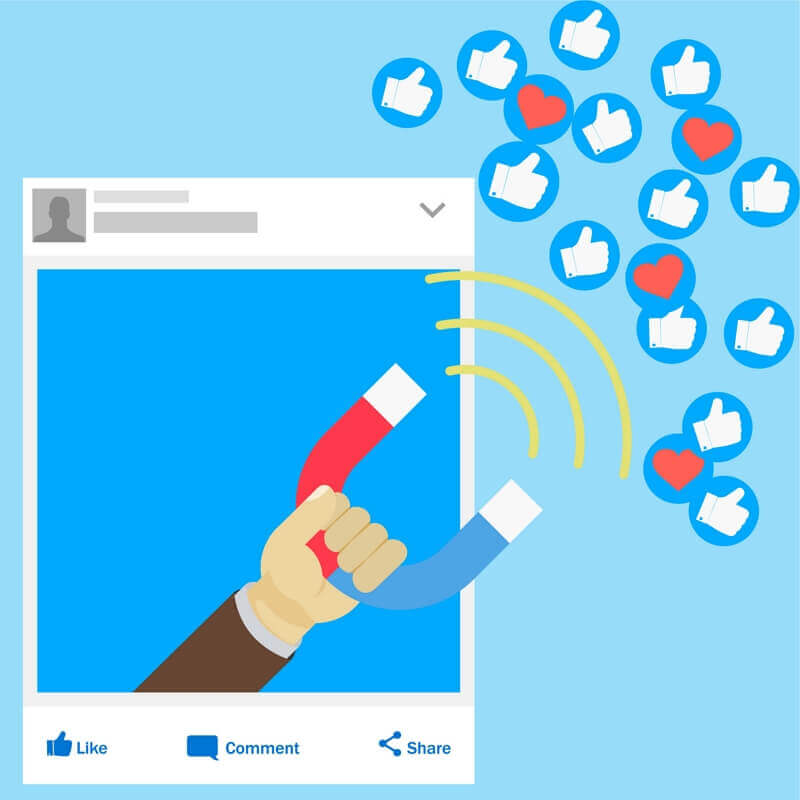 Enhanced Shooting & Editing
When people vlog daily life, it improves their filming and editing skills because they are consistently gaining experience. This will also increase their comfort level at filming even outdoor vlogs.
Documenting Memories
When someone vlogs daily they will be documenting their memories and will have a lot of them if they look back. They will know what content worked well with the audience and it will help them grow.
10 Vital Daily Vlogging Tips to Grow Your Brand (Fast)
Before you know how to start a daily vlog on YouTube here are some tips you should know to grow your channel:
1. Define your goal & work towards it
Firstly, know why you want to start the daily vlogging and how will you define and make your content stand out. You can train yourself and gain a bit of experience before jumping into this venture. Otherwise, you might burn out and won't be in the community for the long run.
2. Plan out your day
It is very important to schedule and plans out, so you don't spend the entire day thinking about what to add into the vlog. You can make a to-do list for your vlogs and set a time when you want to start it and plan the content for your day. Don't make it tiring for yourself to make vlogs even during the night.
3. Avoid Scripting
The beauty of daily vlogs is that you are most likely to be speaking and showing like you normally do. Don't try to script the entire video because it will clearly lose its charm. Another thing, don't just talk randomly and pick an interesting topic or ongoing issue to gain more engagement.
4. Do not vlog the entire time
When you are starting out, vlogging every day can be a bit challenging but the important tip here is to structure your content and do not try to film everything. This will not only be a pressure on your nerves, but will also give you a lot of footage to edit which seems a headache.
5. Watch other daily vloggers
When you ask how to make daily vlogs? You should take inspiration from other popular vloggers, take ideas, see how they present their content and what clicks most with the audience. You can see channels like daily bumps vlog, which usually posts vlogs about babysitting, birth vlog daily bump, etc. Another popular topic might be daily vlogs Aruba which might interest your audience. You can also see Vlogmas, Vlogust, etc to know more.
6. Maintain your equipment
If you are a daily vlogger, you will certainly need to take care of and maintain your equipment because any flaw will stop the flow and the rate of work you're doing. So, you need to be careful while handling your gear. Not only the video quality should be good, but you also don't have to mess with the audio quality either which actually binds the video together and makes it more impactful.
7. Use Presets and Templates
During post-production, you will need to create a thumbnail every day which can be frustrating. For that, you can save a template, presets for effects that can be used again, and cuts the time you will require for editing. For thumbnail, you can try Canva and Snappa. Whereas, Bitable can be a good option when you want templates for the intro and outro of your videos.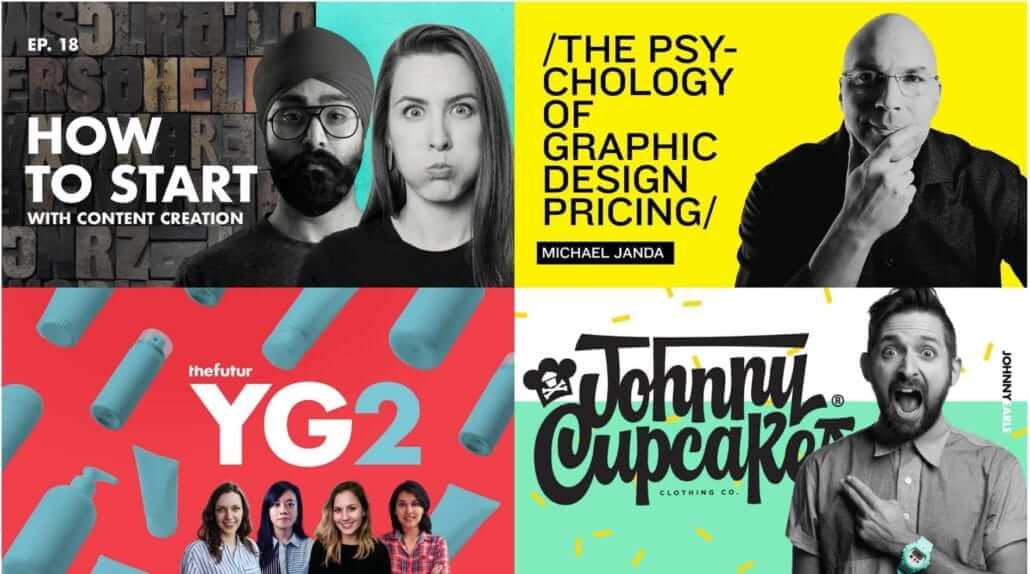 8. Carry your camera around
Although filming in a certain location might be comforting but to make your videos more engaging and aesthetically pleasing you can move around and capture the sceneries. In another scenario, carrying your vlogging camera makes you prepared to add into your vlog; something interesting that could happen around.
9. Foresee the hatred & trolls
No matter how many people like you, there are always a certain number of people that throw hatred and trolling comments towards you or your content. You should already expect some negativity even you deliver the best videos. You will have to learn to let go of the hate and build and reshape your content accepting constructive criticism.
10. Feedback of Audience
At the end of the day, you are making vlogs and documenting your journey for your audience to enjoy. So, you have to keep in check with the feedback they provide you and ask them at the end that what they look forward to and want to see more in your content or to improve. This will connect you to the audience and it will engage them as you are trying to give them the content they actually want.
5 Best Vlogging Platforms for Daily Vlogging
As much as it's essential to have good content, the distribution of it is also necessary to gain the maximum reach. So, here are 5 best vlogging platforms essential for daily vlogs:
1. YouTube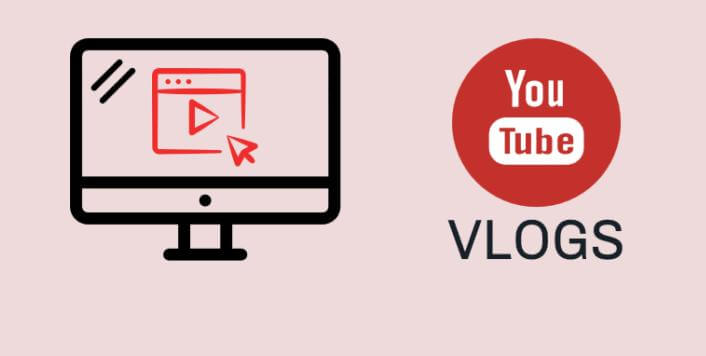 About 95% of the world population watches YouTube and is the most commonly opted platform by vloggers to showcase the content. Due to a larger audience, it's more likely to gain attention. The more you engage the audience by content, creative thumbnails the more likely the YouTube algorithm will push your video to recommendations.
2. Dailymotion

Like on YouTube, Dailymotion has a larger audience which can help you with the reach of your content. It also provides live streaming and also monetization option to sell your videos.
3. Instagram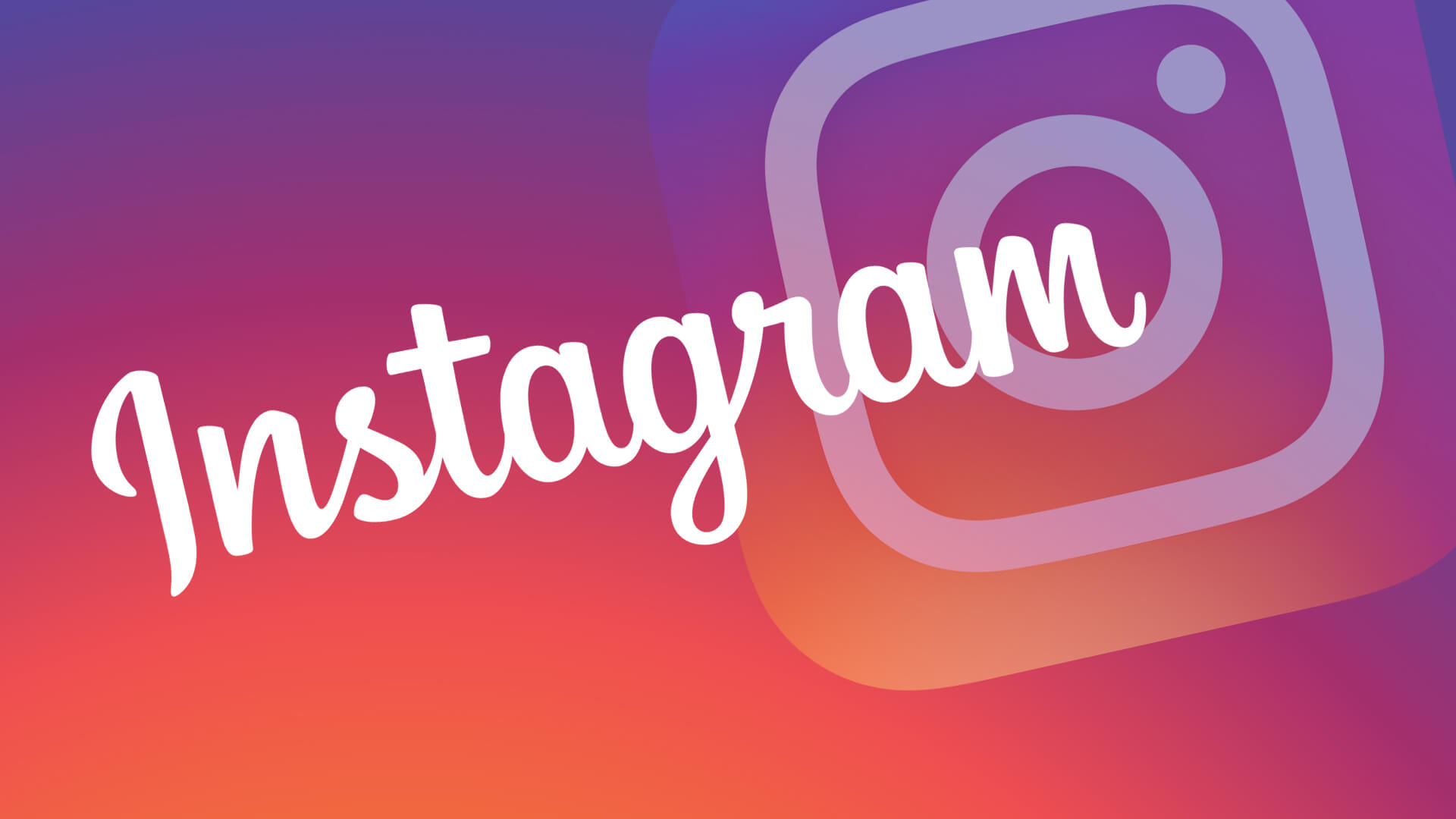 Instagram is a highly favorable platform for short vlogs and videos. It is more likely to get more followers here and so, more engagement chances. Due to short videos on IGTV and stories, people tend to enjoy more, and at the same time, it is also easy to make them because they are less time-consuming.
4. Facebook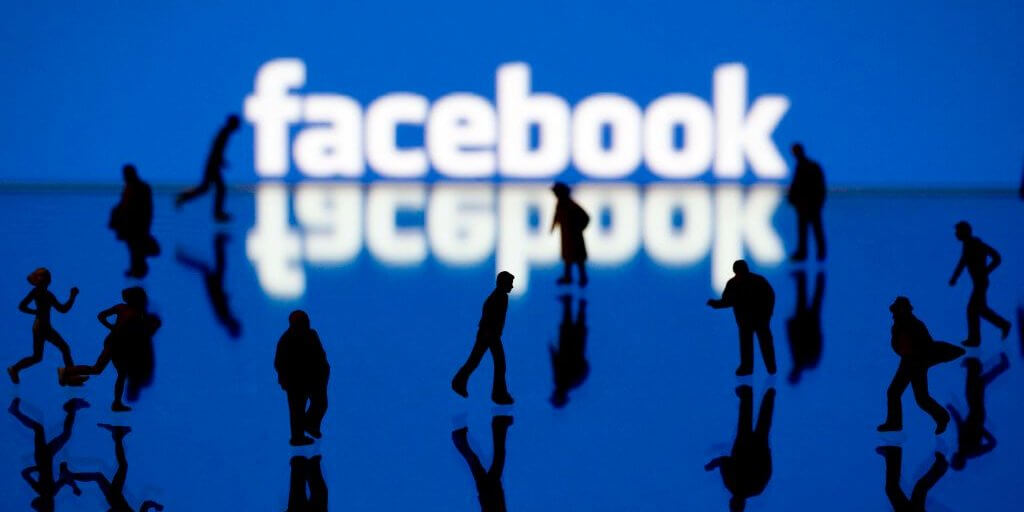 It is also a popular platform with over 4 billion views being watched per day. You can not only post photos but also videos on your feed and stories. You can get your fanbase here with a little ease as more engaging this platform is and then can even shift to YouTube.
5. Tik Tok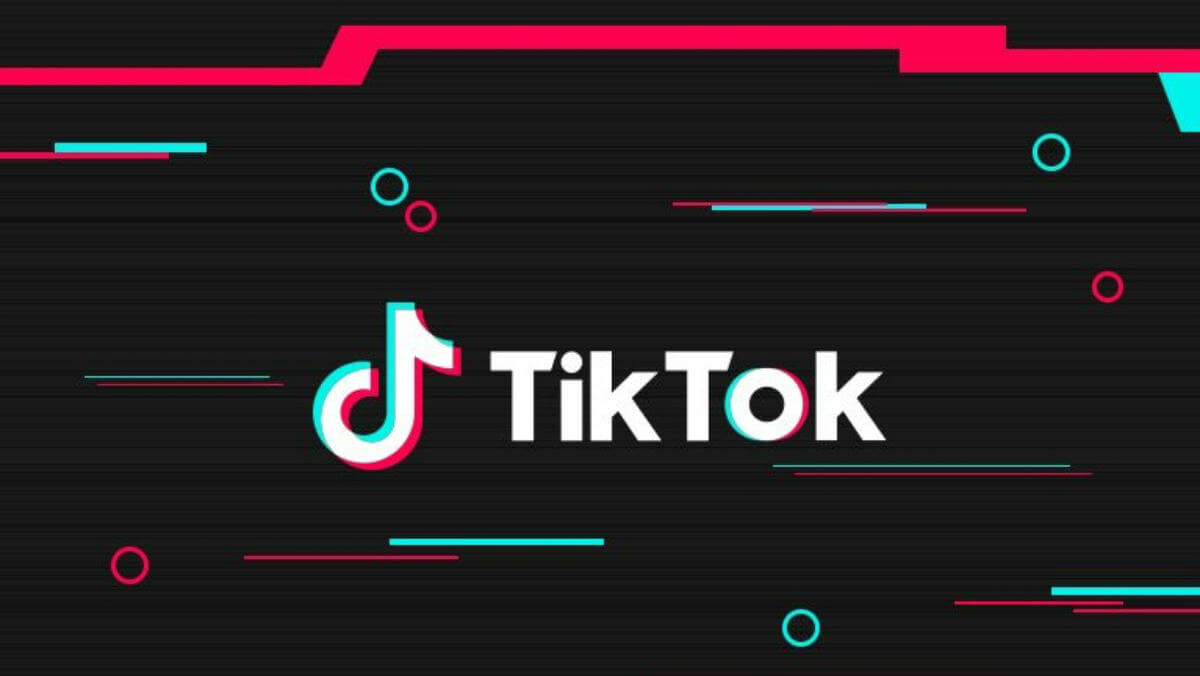 It is the fastest growing social media platform globally with 800 million users. You can create short clips of 15-60 seconds and may add effects and music to them. The short content is consumed easily and thus provides high user engagement.
Enhance Your Vlogs Quality with the Ultimate Video Editor- iMyFone Filme Vlog Editor
As much as the equipment and content are necessary to make your vlogs, you will also need a decent Video editing software which we recommend is iMyFone Filme to give your vlogs a better look and quality. It has many advanced features that will be helpful even for professional-level editing. It is a user-friendly tool that provides 1-click editing and multiple templates to give your videos creative look. You can also add text, transitions, and various effects to make videos even better.
Salient Features:
Intuitive and clean interface which makes it easy to use

20+ Fast video modes and various themes to fit all occasions

Filme supports 8+ video formats, including MP4, MOV, M4V, and many more

Supports 5 audio output formats such as MP3, M4A, FLAC, etc.

It is equipped with 50+ audio tracks to add music to your daily vlogs

Offers more than 170 filters and video effects

Supports both Windows and Mac OS
Steps to Edit Vlogs with iMyFone Filme
Here is a step-to-step guide to editing your daily vlogs easily using iMyFone Filme:
Step 1: Import the Video
As a first step, import the clips of your vlog you want to edit on Filme from your PC. Then, drag and drop the clips for editing in the Media pane or timeline by tapping on the '+' icon in Filme.
Step 2: Video Settings
By clicking on the menu option which is in the top right corner of the tool, you will be able to change the contrast of your video to set a particular tone, add effects & transitions, text, and music from available tracks to your vlogs.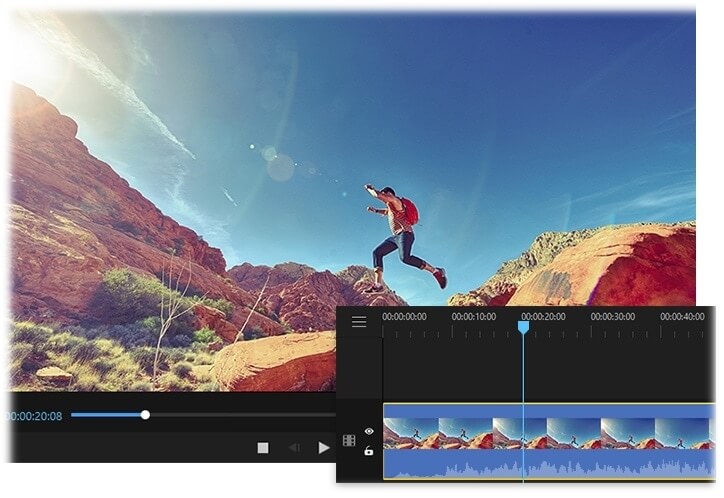 Step 3: Export video
Lastly, you can export the edited video and share it on your social media, upload it to YouTube or even send it to your friends & family.
The Final Verdict
We hope these tips have given you enough vlogging ideas of how to make daily vlogs. However, you must need to consider that vlogging is a continuous learning process and you can't expect to get tons of views right away by creating amazing content. It takes time to become a pro in your niche but keep in mind that starting small is always the best option; it will allow you to expand later. To make your vlogs more watchable, we strongly recommend you to use iMyFone Filme Vlog Editor. As it is the one of its kind video editing software available right now that can help you make a vlog that is interesting and actually worth watching.