How to make Snapchat videos longer?
Snapchat is an easy and fun to use photo and video sharing application. With its unique editing options and a wide range of effects, users can have as many quality videos and photos as they want.
Many Snapchat users don't have an idea that they can now record longer videos on Snapchat with the help of a new feature that recently became a part of Snapchat.
So, what is this new Snapchat feature? How to use it for longer video recording? Which editing software can make your videos more stunning? Learn all these exciting things in this mini Snapchat video guide.
How Long Can A Snapchat Video Be?
Snapchat videos used to have a 10 seconds time limit, but it's not the case anymore.
The app solved that mystery by introducing the "Multi-Snap" feature, which lets you enjoy longer videos that are up to 1 minute long. Once you have recorded a 60-minute long video, Snapchat will automatically split your video into several segments with a 60-second time frame. You can upload these sequential snaps on your Snapchat story or even share them with your friends.
How To Make Snapchat Videos Up To 60 Seconds?
Now we know that it's possible to make a longer video with Snapchat, but the real question is still to be answered. How to make Snapchat videos longer than 60 seconds? Do you need to turn on some specific settings in the app?
The fact is, you don't need to turn on any precise setting to record a longer video. You can quickly record a video that is longer than 10-seconds by simply pressing the camera button.
To record a longer Snapchat video, just go through the following procedure: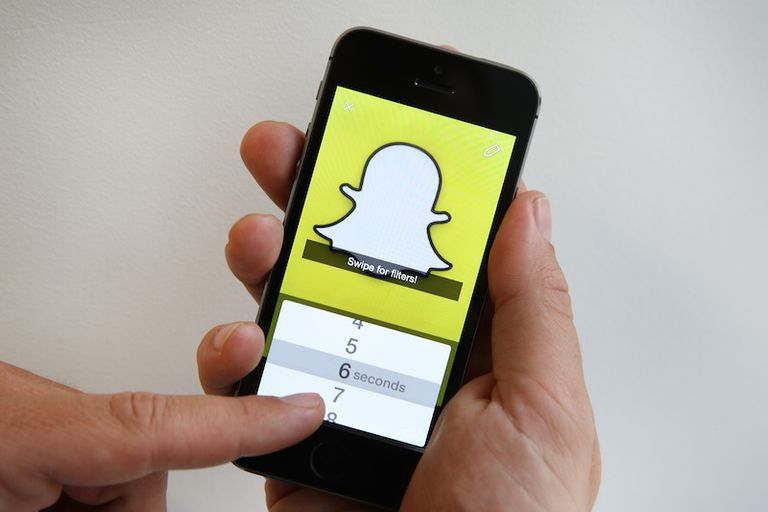 1. Install And Open
Install the Snapchat app on your smartphone. Open Snapchat to start recording your video.
2. Record A Video
Now, to record a video, press and hold the camera button in the center of the app.
3. Keep On Recording
To record a longer video of up to 60-seconds, keep on pressing the camera button even after 10 seconds. The app will automatically record snap one after the other. All the recorded snaps will appear at the bottom of the screen.
4. Choose And Delete
You can keep the snaps you want and, using the drag option, delete the snaps you want to remove.
5. Share
Now you can either send your video to a specific contact on your list or share it on your Snapchat story.
How To Make Longer 60-Second Videos On Android And iOS?
Do you want to know how to take longer Snapchat videos on Android and iOS? The process of recording videos on Android and iOS is really straightforward. All you need is the Snapchat app downloaded on your smartphone and then go through the following steps for a smooth video recording on Snapchat.
Open Snapchat
Open the Snapchat app on your Android or iOS device.
Hold The Camera Shutter
You will see a white circle at the bottom of the app. This is the camera shutter. Press and hold the camera shutter to record your video.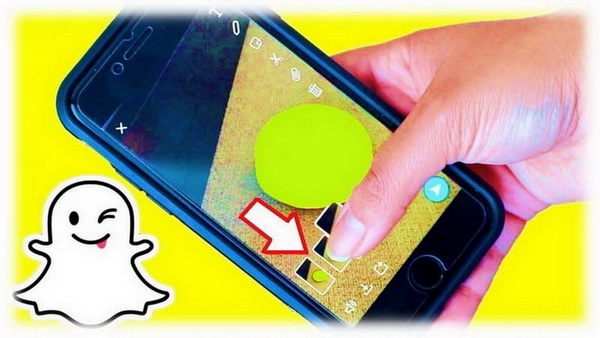 Let The Shutter Complete full Circle.
Your camera shutter will turn red after recording a video. Each round of a camera shutter means you have recorded a 10-second video. The recording will stop as soon as you release the button.
Record Videos For Up to 60-Seconds
You can record as many videos as you like for up to 60-seconds by continuously pressing the camera shutter. By making complete 6 rounds of the red circle, you can record a longer video of 1 minute.
Save The Video
By clicking on the "Save" icon in the bottom left corner, you can save the videos to your "Memories."
Share It The Way You Like
You can also share the videos by tapping on the "Send To" option. This lets you share your videos either with your friends or upload them to your Snapchat story.
Hot FAQs About Video For Snapchat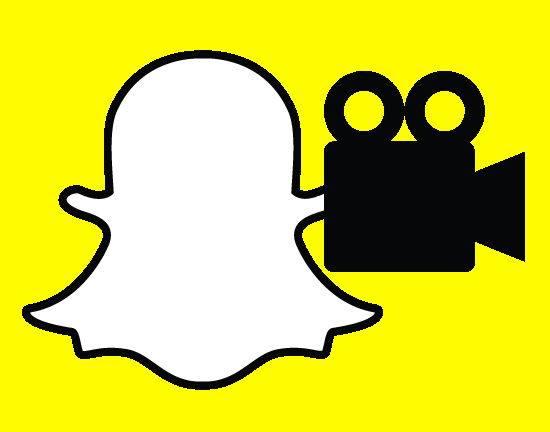 Q1: Can you send a saved video as a direct snap on Snapchat?
To send a saved video as a direct snap on Snapchat, you first need to go through the following steps:
Open Snapchat

Swipe up to open your Snapchat "Memories."

Go to the "Camera Roll" option in your Memories.

Select the video that you want to share as a snap.

From the settings menu, choose "Edit."

Then tap on the "Send button" to share the video as a snap.
Q2: Can you send fake videos on Snapchat?
Snap chat does allow you to share and upload previously recorded videos as your Snap Story, but when you do this, the text "from Camera Roll" will appear above the story when it's posted online. This makes it obvious that the video was not recorded in real-time.
Q3: Can you record video on Snapchat without holding a button?
Yes, you can record a video on Snapchat without holding a button. To do so, hold the camera shutter and drag it to the left side of your screen. You will notice a tiny lock sign. Dragging the camera button to the left will enable automatic video recording without the need for holding any button.
Q4: How do you hide long videos on Snapchat?
By setting a passcode in Snapchat settings, you can hide videos as well as photos. By swiping up the camera screen, go to the "Memories" section. Now, select the snaps that you intend to move to the "My Eyes Only" section. From the menu below, choose the "Hide Snap (My Eyes Only) option. Then select "Move" in the popup menu. This is an easy way to keep your videos private on Snapchat.
Also Read:
How to Do Live Video on Snapchat >>
Best Video Editor For Snapchat-iMyFone Filme
Editing your videos before sharing them with your friends on Snapchat is a fantastic way to make them more eye-catching. iMyFone Filme is a video editing software that gives users all the tools and editing features required to make an outstanding video.
Equipped with all the basic and easy-to-use advanced tools, the software is an amazing choice for both beginners and professionals. The amazing feature of this software is its Fast Video Editing Mode that enables you to edit videos with just a simple click.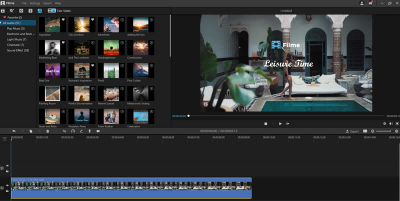 Features:
Some highlighting features of iMyFone Filme include the following:
Basic Video Editing Tools
You get access to all the basic video editing tools, including trim, crop, split, rotate, and adjust the speed of the video according to your preference. Moreover, you can also include picture-in-picture effects and adjust the brightness, contrast, and volume of your video.
Filme offers different filter effects for making your video smooth and digitally refined. It also lets you include transitions along with adding cinematic text in different fonts and styles.
You can make Snapchat videos more entertaining by including some music or recorded audio. Filme gives you the perfect tool for adding audio to your snap videos. It allows you to add 8 or more audio tracks simultaneously.
The first benefit of using iMyFone Filme is that it has a perfectly straightforward user interface designed to make it easier for even beginners. You get a fully edited video without putting in too much time and effort. The video looks impressive by performing simple operations. Besides, you can also use the software for creating GIFs and slideshows.
Take a look at what Filme can offer for you:
Final Words
So, now you know all about how to make Snapchat videos longer. As Snapchat enables you to make longer videos, it certainly makes things more interesting for you and your users. But with a little touch of editing using iMyFone Filme, you can polish the texture and layout of your videos like never before. iMyFone Filme has an excellent variety of basic and advanced features, making it an all-in-one tool for video editing, slideshow sharing, GIF, and animation creation, trimming video for Snapchat, etc.