Video recording has become a trendy norm in 2021. People record videos for various purposes like social media prominence, vlogging, and personal collection. Often, people use mobile phone cameras for recording. In today's era, smartphones have evicted the need for professional cameras every time.
But sometimes, recording videos from mobile phones create great inconvenience. You would've probably faced a situation where the video recorded from your phone turns out to have the wrong orientation when played on a laptop.
The video you recorded vertically is being shown flip mp4 video horizontally on your computer screen. There you look for tools to rectify the problem, but you don't know where to put trust. This article has brought the four best tools to help you flip mp4 video 180 degrees. So let's get straight into it.
Part 1: iMyFone Filme - Your Perfect Partner for Image or Video Editing
What qualities do we seek in a video editor? There are a lot of filters, titles, animations, transitions, and music to choose from! The apps mentioned above have all of this, but they may be insufficient if you want to take video editing to the next level.
As a result, you should try an all-in-one app like iMyFone Filme for Windows. It has all of the features you want from a powerful video editor, plus a few more. But, most importantly, it includes a video rotate and flip feature, making it one of the best video turn apps available. Let's check more about this.
Key Features
iMyFone Filme can turn mp4 video in any direction easily

iMyFone Filme allows you to add music to your videos in order to captivate your audience.

With iMyFone Filme, you can create realistic and classy videos to dazzle your audience by selecting various effects.

iMyFone Filme comes with a plethora of transitions to help you create a visually appealing video.

Another one of iMyFone Filme's most powerful features is Fast Video Mode.
How to Flip MP4 Videos easily using iMyFone Filme?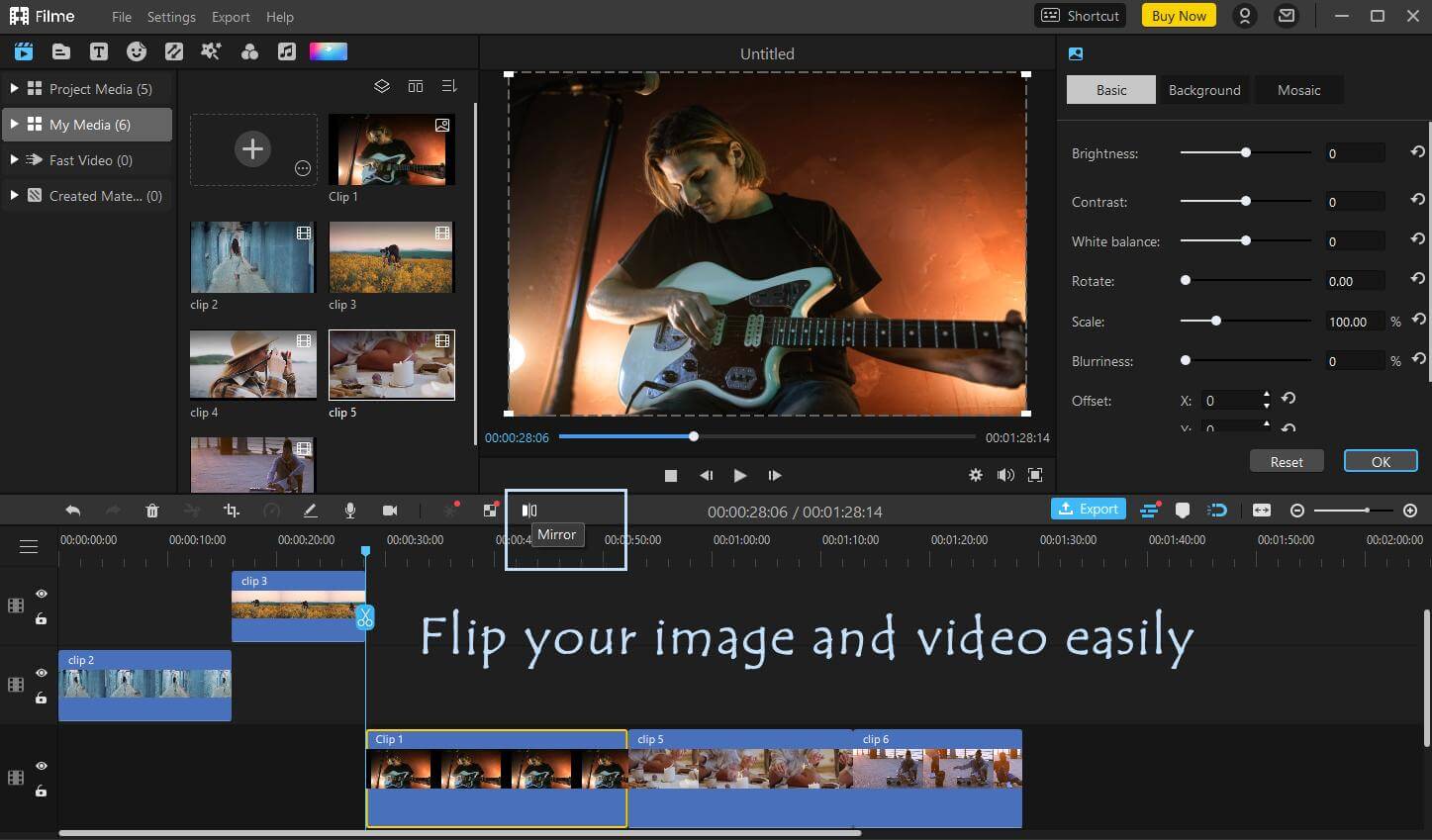 Step-1: Select the Video.
To rotate a video or clip, first, bring it on the interface.
Step-2: Edit the Video
The editing window will open when you click the "Edit" icon in the toolbar and select "Rotate/Scale" from the drop-down menu.
Step-3: Flip Image or Video by Clicking on Mirror
Flip image or video by clicking on the Mirror on the tool bar and you can rotate the video to any orientation you want by moving the slider. Or use the Mirror option to flip the video on horizontal axis.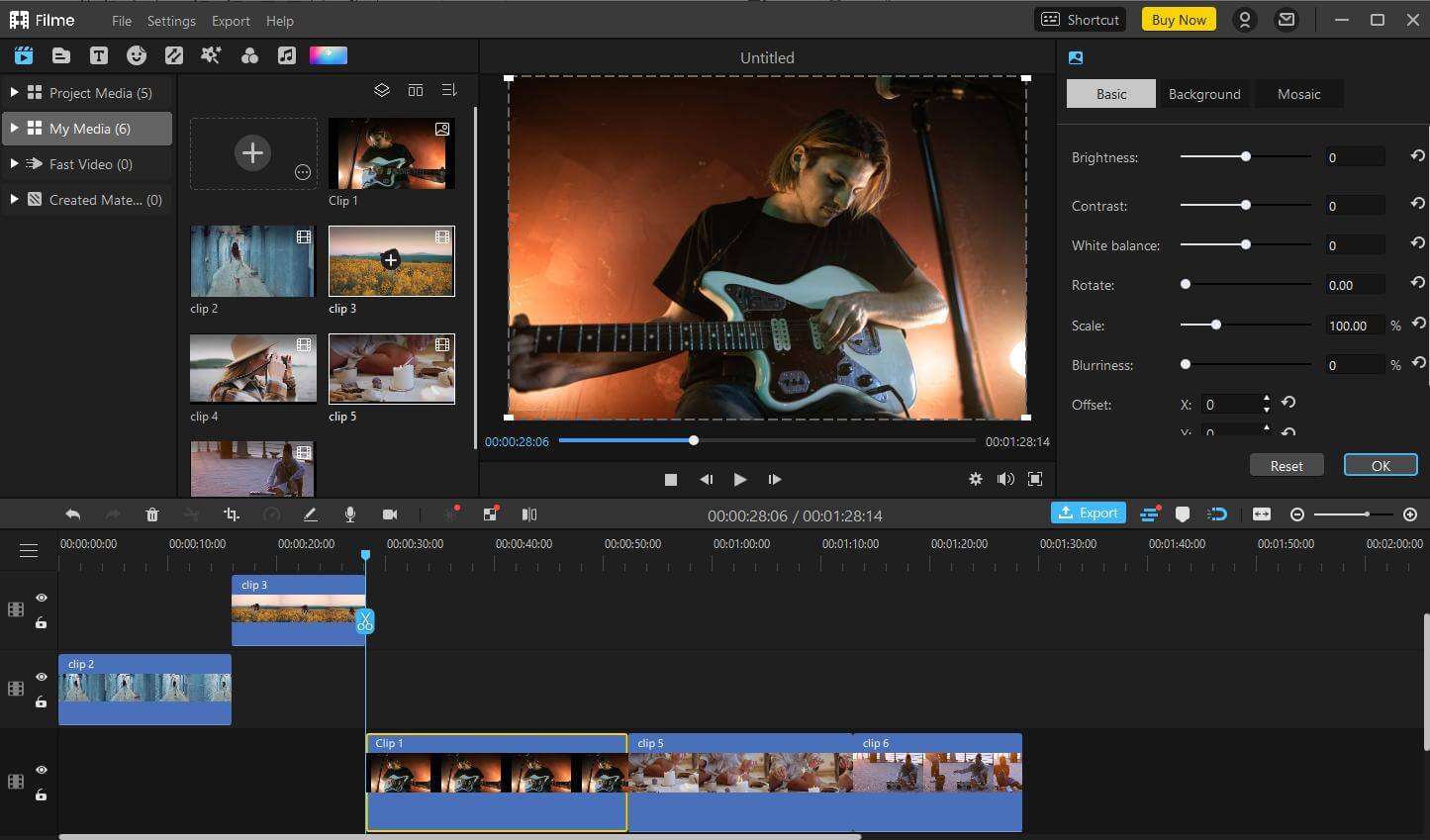 Step-4: Save the File.
To confirm the changes, click "OK" and save the File in the desired location.
People Who Liked this Content Also Liked
How to Flip and Rotate an Image in Canva Easily in 2021 >>
How to Rotate Video on Facebook & Video Rotating Tips >>
6 Easy Ways to Rotate Video on iPhone >>
Part 2: VLC Media Player - Free Tool to Flip a Video
We all know VLC media for playing videos, converting, and streaming online. However, besides just playing VLC can do a lot more than that. Here comes the most unrevealed feature, i.e., it can rotate and flip videos as well.
Now you don't have to rush for particular flipping tools when needed; instead, use a VLC media player to get the job done. It allows different rotating angles, like 90, 180, and 270 degrees, and some arbitrary angles like 1 degree, 27 degrees, etc. Moreover, It also helps you flip the video upside down, so if your video has the wrong orientation, the VLC media player can help you immediately. Let's check out its key features.
Key Features:
It can rotate/flip to different angles like 90, 180, and 270 degrees

VLC as a YouTube Video Downloader

Video Conversion to Any Format

VLC as a Graphic Equalizer for Music editing.

VLC allows you to listen to Internet radio and podcasts.

It can add a watermark to your video

A section of a video or audio can be looped.

Compatible with both Mac and Windows

The VLC media player can create audio and video effects
How to Use the VLC Media Player to flip MP4 Videos Easily?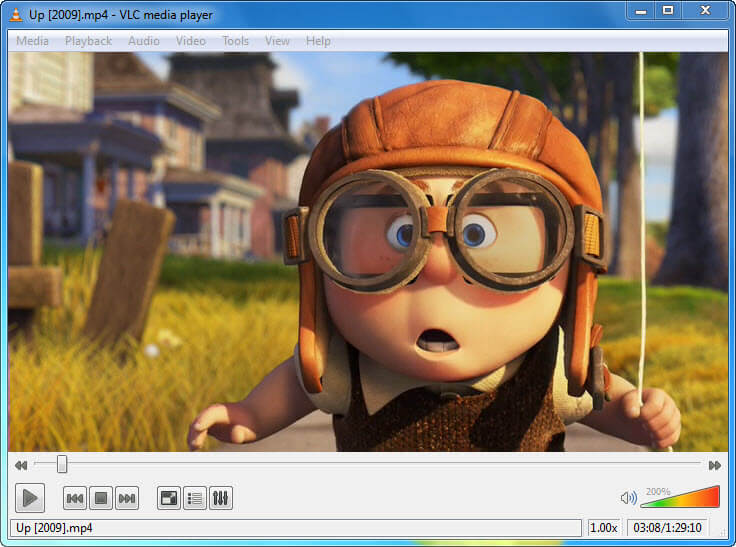 Step-1 Download and Launch VLC Media Player
Start by downloading on your system and launch. For inserting a file on a Mac device, click File>Open File>. For Windows devices, click "Media"> Open File and insert video to the dashboard.
Step-2 Rotate/Flip Mp4 video
Choose your rotation angle from the menu by going to "Tools"> "Effects and Filters"> "Video Effects"> "Geometry." You can rotate the MP4 video 180 degrees or 90 degrees, depending on your preference.
Step-3: Preview the Video
Once you rectify the angle, you're good to watch it and enjoy the scene.
Part 3: Flip MP4 Video with a Windows 10 Video Editor
Windows 10 Video Editor is a full-featured collection of video creation and editing tools. It tells your story with music, text, motion, and 3D effects. On Windows 10, Video Editor replaces Movie Maker and focuses on easy-to-use creative tools that let you convey your narrative.
The built-in video editor in Windows 10 functions similarly to Windows Movie Maker or Apple iMovie. You can use it to cut videos and make your own slideshows and home movies. It's even possible to have it make videos for you automatically.
From the Start menu, you can launch the video editor in Windows 10. To launch the Video Editor shortcut, go to the Start menu and search for "Video Editor." This shortcut opens the Photos app's "Video Projects" list.
You must open individual movies directly in the Photos app from File Explorer to do tiny modifications on them-for example, to flip Mp4 videos.
While this isn't the most sophisticated video editor on Windows, it's surprisingly capable, comes pre-installed on all Windows 10 PCs, and can handle a lot of the basics with a straightforward UI. When you next need to edit a video on a Windows PC, give it a shot.
Windows 10 Video Editor Review
The Video Editor included with Microsoft's Windows 10 operating system is suitable for basic editing. It is, nonetheless, quite user-friendly and intuitive. Windows 10 Video Editor may be sufficient if you have no prior video editing skills and seek a solution to spice up your films. You'll need a little more advanced video editor for anything more serious, such as YouTube videos, Facebook and Instagram advertisements, as well as marketing videos.
How to Use Windows 10 Video Editor to Flip MP4 videos Easily?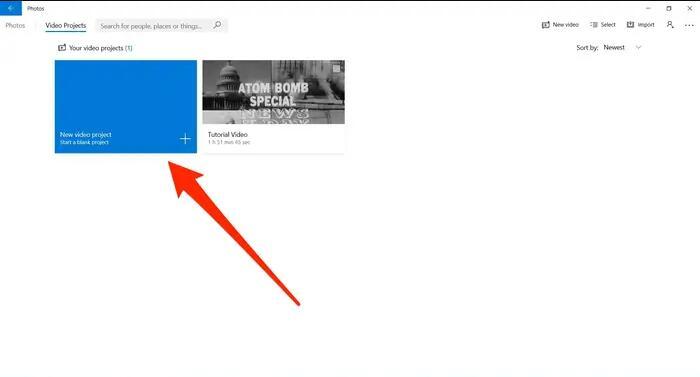 Step-1: Launch the Video Editor:
Go to Start Menu, look for a video editor, and launch it on your PC.
Step-2: Add New Project:
After you've launched the Video Editor, go to "New video project" > "Start new video project." A fresh project will be started from scratch. Next, drag and drop your video file into Video Editor using the "+Add" option or the drag & drop method.
Step-3: Flip MP4 Video:
There are now numerous options for rotating the video. To rotate your video 90 degrees clockwise, use the rotate button situated below the video preview, the Ctrl + R key combination, or right click on the video and select the "Rotate" option.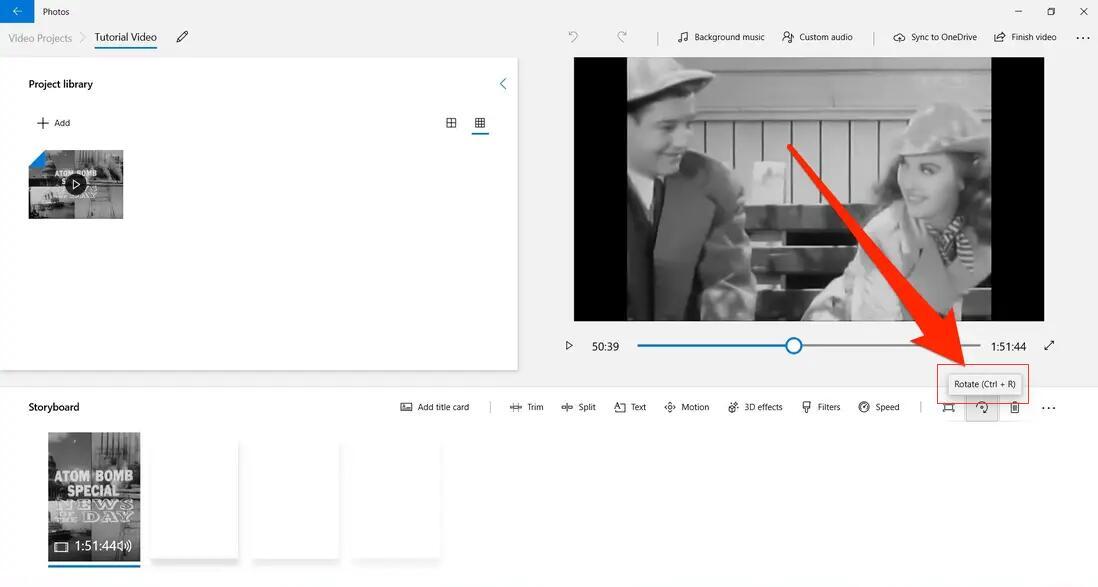 Step-4: Save the File.
After finalizing the process, save the file to the desired file location. And it's done.
Part 4: Flip MP4 Video using Online Video Rotator
Apart from offline tools, there are plethora of internet solutions that can rotate your video in a matter of seconds. EzGif Online video editor is a good choice.
EzGif - Online Video Editor
While the EzGif.com online service is designed to create animated GIFs, it may also be used to flip MP4 video. It's a straightforward tool with all of the essential video rotation features.
How to Flip a MP4 clip using EzGif?
Step 1: Go to https://ezgif.com/rotate-video/ website.
Step 2: Upload the file or paste a video URL using the Browse button, then click the Upload video! button.
Step 3: Select a rotation choice, such as vertical (vertical), horizontal (horizontal), 90-degree rotation, and so on.
Step 4: Select a format and encoding for the output.
Step 5: Select the Rotate video option from the drop-down menu to flip your file.
Step 6: Finally, to download the video, click the Save option.
Part 5: In Summary
Returning a video to its proper orientation appears to be a nasty task. However, in today's world, anything is possible. Great minds are working to make people's lives easier. Anyone with an Android or iOS device can edit their videos like a pro in no time. This article is for you to rotate videos for Facebook, YouTube, TikTok, and other platforms to make it look good. The tools mentioned above are all compatible with both Mac and Windows devices.
Above all, they all come with a user-friendly interface, making it even better for beginners with no tech background. Instead of purchasing paid tools, get your hands on this. As a result, you won't have to spend money on expensive apps to get your work done. Our personal recommendation is iMyFone Filme. It is most convenient and free tool for basic video editing.