There is nothing more impressive at a best friend's birthday party than showing a spectacular and exciting birthday video, right? Starting the party with such a video will create an unforgettable impression in the mind of the recipient.
But how to create a happy birthday video message? So in this article, let's see how to make a happy and great birthday clip.
Part 1: How to Create a Birthday Video Message for a Friend?
Preparing a friend's happy birthday video will be a multi-step and extremely laborious process. Knowing each step of the preparation of a birthday video will save you from a lot of anxiety and confusion, and the preparation accordingly becomes a lot easier. So, in this part, let's check out the step-by-step process to prepare an impressive happy birthday video message for your friend.
Step 1: Choose the Video Making Tool First
There are many software or online tools that can help you create a happy birthday video for your friends. If you already have your friend's commemorative photos, put them all in one slide file, and you just need iMyFone Filme to turn it into an interesting happy birthday video with Slides to Video feature.  
Bonus Tips:
MAKE BIRTHDAY VIDEO PRESENTATION WITH TEMPLATE NOW-iMyFone Filme
Special offer that can free try the resoureces for paid. Download it for trying it out!
For anyone editing video for the first time, iMyFone Filme is the ideal tool. This free software allows users to simply create any video with simple video footage and editing tools in the app.
Filme also can help to automatically create a video. All you need to do is prepare video footage and import them into Filme, then adjust and receive the final product.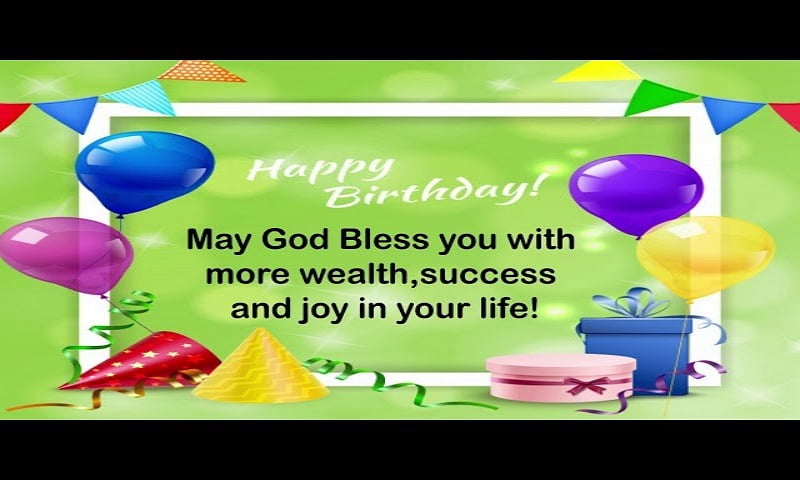 Step 2: Prepare What to Say in the Birthday Video Message
Birthdays are special occasions for sending greetings and heartfelt prayers to family and friends. So before making a birthday video, just think about what you could say in the video. You can consider making a list of everything you need to say, and arrange them based on the importance, the length, and the content.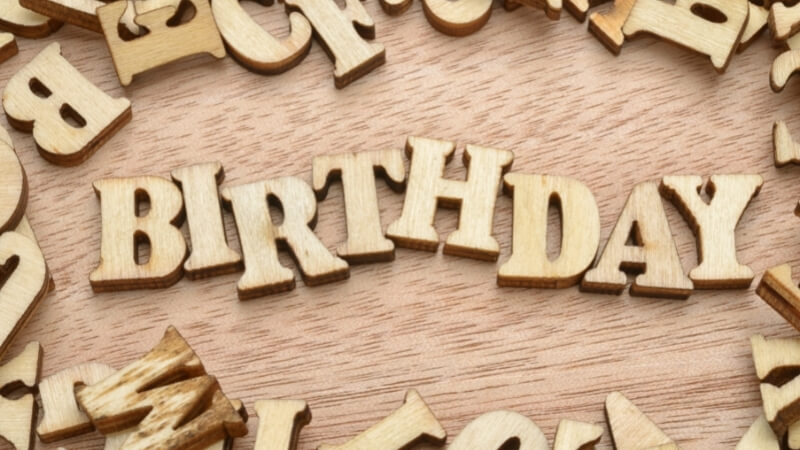 Take note and highlight the essential thing to focus on so that you can ensure you will not forget anything while recording the video. After you record the video clip, just take a moment to review it and contrast your list of things you want to say so you can see if you missed something. You can also write them down to add text to video to make a clear message.  
Step 3: Collect Other Video Messages from Friends and Family
One of the best things you could carry out when making a birthday clip for your friends is to collect all other pieces of video messages from his/her friends and every single member in his/her family. Totally sure that you can create extremely emotional moments and make your friend extremely touched by this wonderful gift.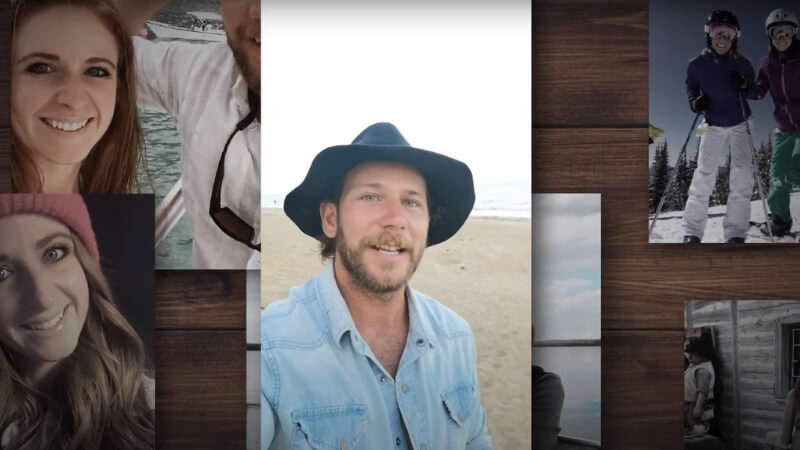 You also can increase the importance of you to your friend's eyes, and also be a bridge in order to strengthen the relationship between his/her and his/her family, relatives and friends. You can also separate 2 parts for this content, one for family members, and the other is for his/her friends.
Step 4: Start to Record Your Birthday Message Video
With your camcorder, let's begin with your video. Choose a nice and polite background, use the list to imagine what you need to talk and start to record your birthday message. And do not forget about collecting other pieces of the message. You can directly film them or request them to send their video to you. After that, you can summarize all of them and make a fully-made video.
Step 5: How to Edit Video.
After gathering the materials for the video, editing is extremely important to be able to present them properly. You can use the Fast Video mode, use templates in iMyFone Filme to customize a birthday video by your idea. With Filme, all you need to do is:
Import all the footage that you have prepared.

Choose a template among hundreds of templates.  

Customize your happy birthday video with all available editing tools in Filme.

Export your video in any format.

Send it to your friends.  
You May Want to Read:
Best Ways to Create a Birthday Video for Facebook in 2021 >>
Top 10 Selections of Birthday Video Maker for A Special Birthday >>
Part 2: Where Can We Get the Happy Birthday Chain Text
Many people nowadays do not even know what is chain text and the advantage of chain text from normal text. So, in this part, we will find out what is the chain text, the usage and advantage of birthday chain text in presenting a birthday clip, and what they can occupy at a birthday party.
1. Why do We Need to Find the Birthday Chain Text?
You may sometimes come across lines and messages in which, besides the content. So the presentation of the text is also a highlight, attracting the viewers' attention. It is very special because of the unusual layout, typography, font size, or sometimes text will combine with fun icons, special symbols, emoji, compatible with whatever specific content you are aiming for.
One of the places where you can easily see these lines is in online blogs, the comments have different shades on each social media post. And if you want to get the attraction from the viewers or highlight the message you want to transmit, chain texts are the most efficient methods to use. But remember that the community of readers you are trying to convey your message to must be able to understand the implications of the chain text you are writing.
2. Sites to Download the Happy Birthday Chain Text
Besides the way to create or customize your chain text, one of the easiest and fastest ways to make the chain text is to download the available chain text on the website and paste it to where you want to put it. Here are some of the websites that you can copy the happy birthday chain text:
1) Reddit: Reddit is where you can easily find many birthday chain text from subreddits related to birthday topics.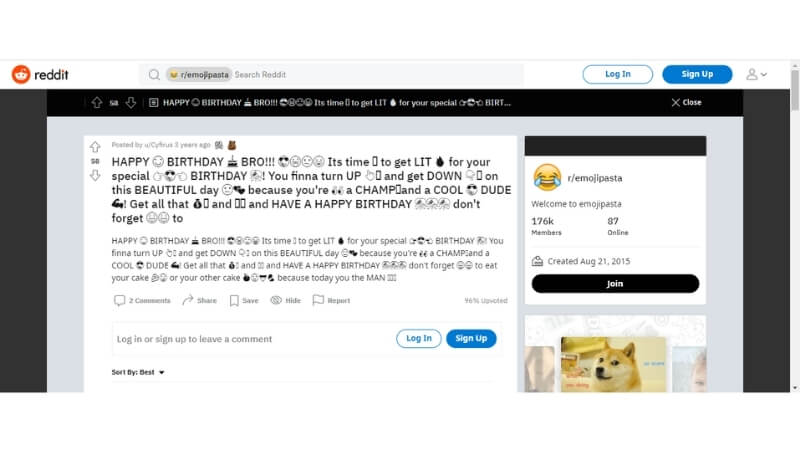 2) Tumblr: There are many people who share birthday chain text on their Tumblr, you can visit their Tumblr and choose one.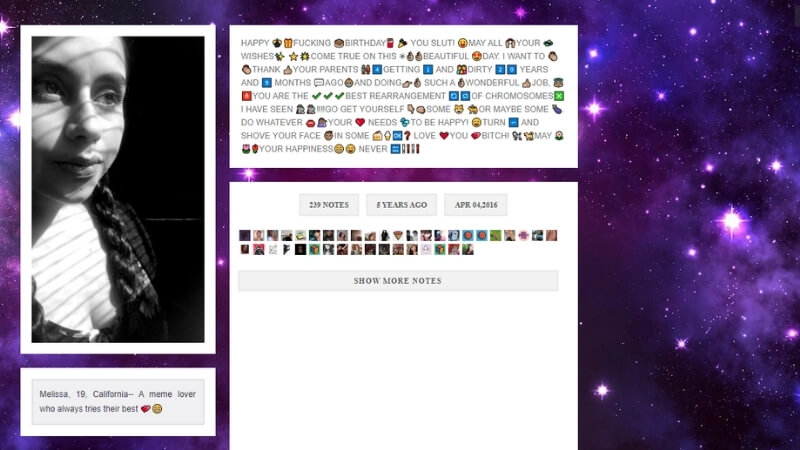 Part 3: Best Practices to Make Your Birthday Video Unique
And in case you want to make your birthday video unique and not be afraid of being duplicated with other videos; please follow and remember these tips so that you can become an expert in creating masterpieces of birthday videos.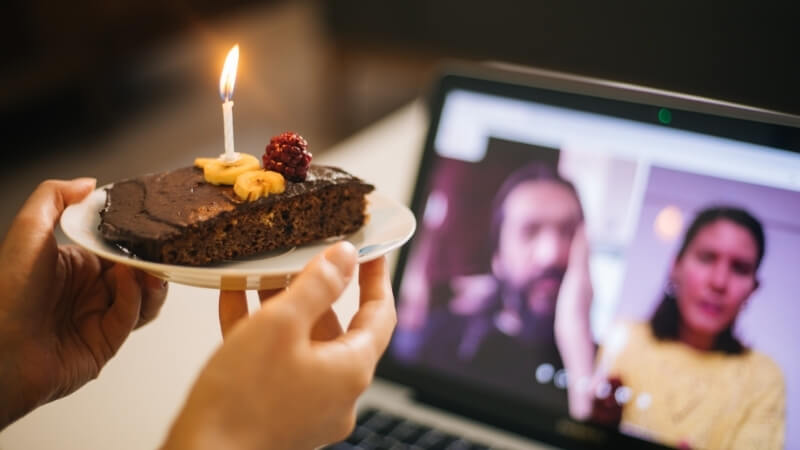 1. Choose the Right Music
Besides the attractive, meaningful content, the scenes are beautiful and polished. Having good music is extremely necessary for hitting the viewer's psyche, giving them a sense of excitement, and guiding their emotions in the direction you want. So, in addition to choosing a happy birthday song when the video ends, please choose a set of songs that are most familiar to the main character. Leading and giving them a familiar feeling is a great success for you.
2. Know What's Your Platform
Knowing the exact platform that you will be using will be essential in choosing the tools to help you create the effects included in the happy birthday video. Each of the current software will only allow you to post to fixed platforms. So choose Filme, because it is an application that allows you to post on a cross-platform system. It is one of the greatest advantages of Filme when you compare it to other digital editing happy-birthday video tools.
3. Stick with a Consistent Style
Never use too many styles in a video, because this is the main reason why the content of the parts in a video will be fragmented, lacking in cohesion and consistency. Choosing and shaping the right style of a happy birthday video will create your success.

Conclusion
To sum up, a happy birthday video message is absolutely an ideal gift for your friends. Thus, why don't you start to prepare and make an interesting video for your friends' coming birthday? If you still don't find a proper video editing tool to make it, download iMyFone Filme now!