As we can know, using a text-to-speech voice generator on Wattpad can make the platform more accessible for people with visual impairments or reading difficulties, allow users to multitask while listening to content, help with pronunciation, and aid in editing written work.
In this article, you will know more about Wattpad and some ways to use Wattpad text to speech.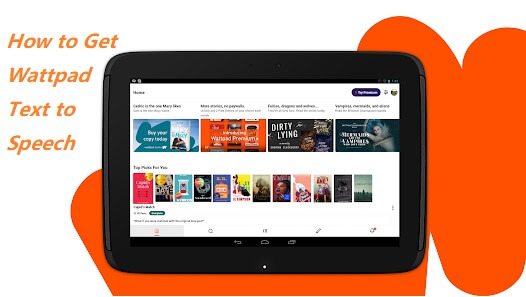 Try it Free
Part 1:What Is Wattpad?
Wattpad is an online platform that allows writers to share their stories and readers to discover them. It was founded in 2006 and has since grown into a global community of writers and readers with over 90 million users worldwide.
Wattpad has been used as a platform for writers to get discovered by publishers and has even led to some successful book deals. It has also been a popular platform for fanfiction, where fans can write their own stories based on their favorite books, movies, or TV shows.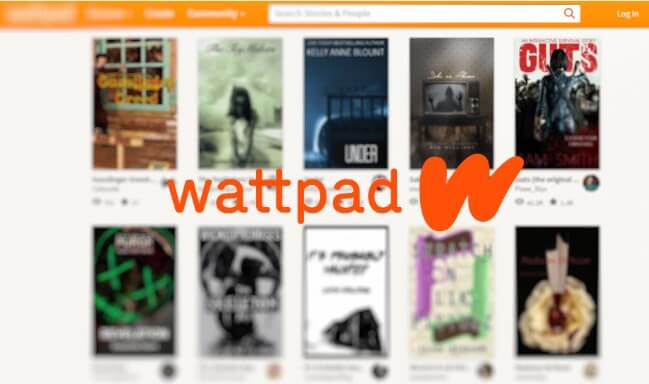 Part 2: How to Get Text To Speech on Wattpad
Here you will take a closer look at three text to speech voice generators that you can use to listen to stories on Wattpad. These apps are iMyfone Voxbox, Speechelo, and Animaker Voice.
With a variety of voices and languages, Voxbox is a powerful AI voice generator that is designed to help users to enjoy the stories and books in voices of a great many roles on Wattpad.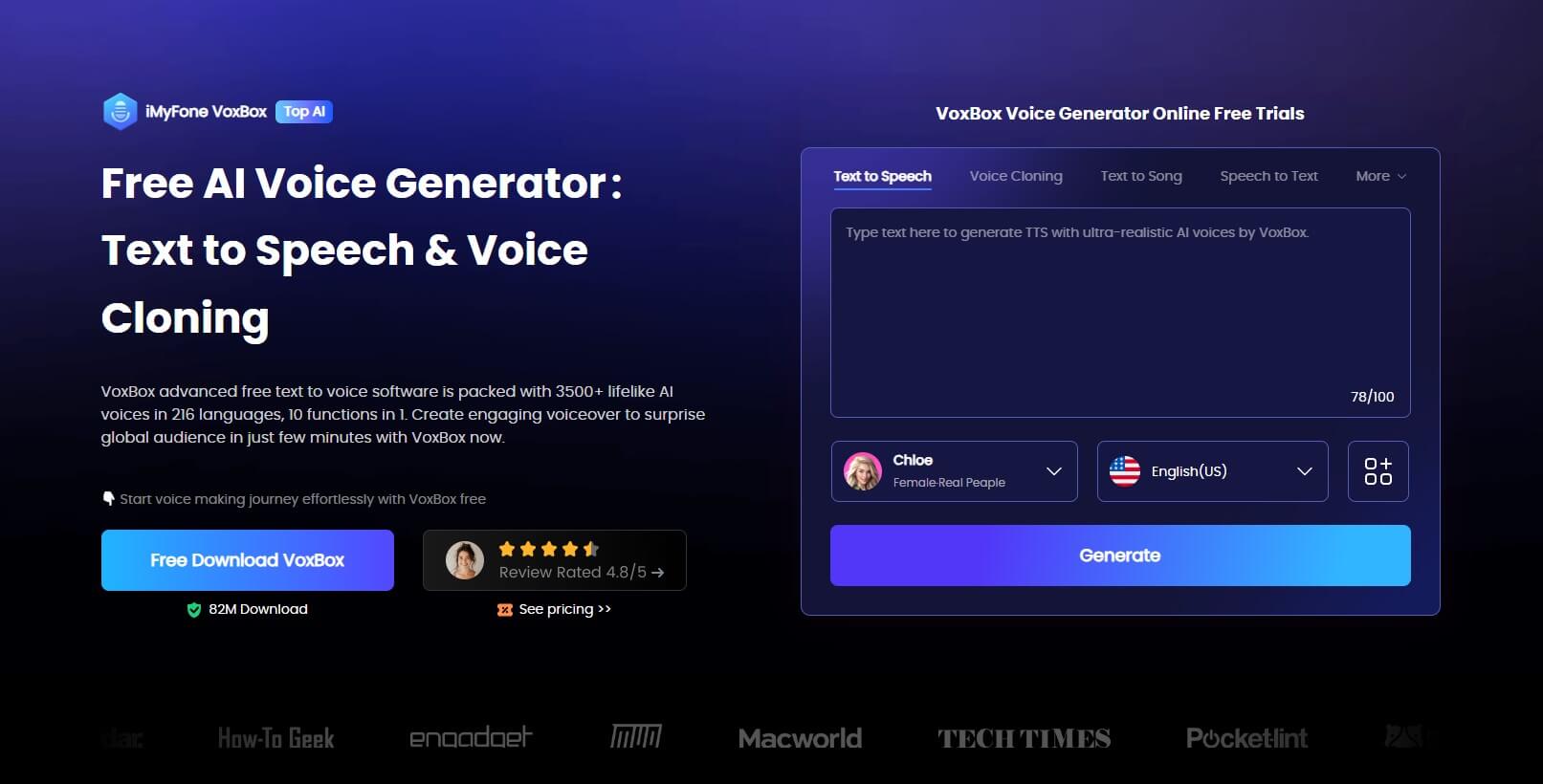 How to use:
Step 1: Download and install the software on your device. Open the software and click on the Text-to-Speech option from the left sidebar.

Try it Free

Step 2: Select the voice you prefer and click the "Convert" button to generate Wattpad text to speech.

Step 3: If your text is converted to your desired voice, you can export it for different formats.
Features:
More than 3200 kinds of voices that can be generated on platforms, such as Instagram, Tiktok,etc.

It supports over 46 different languages like Portuguese, Italian, etc.

Over 100 country accents like British, Russian accent are provided for your audio.

Multiple functions of Text-to-Speech, Speech-to-Text, Voice Record, Video Converter, Audio Edit, and Voice Clone.

Output & input different formats like MP3, WAV, etc.

A private and secure software.
Reviews:
4.9/5 star user rating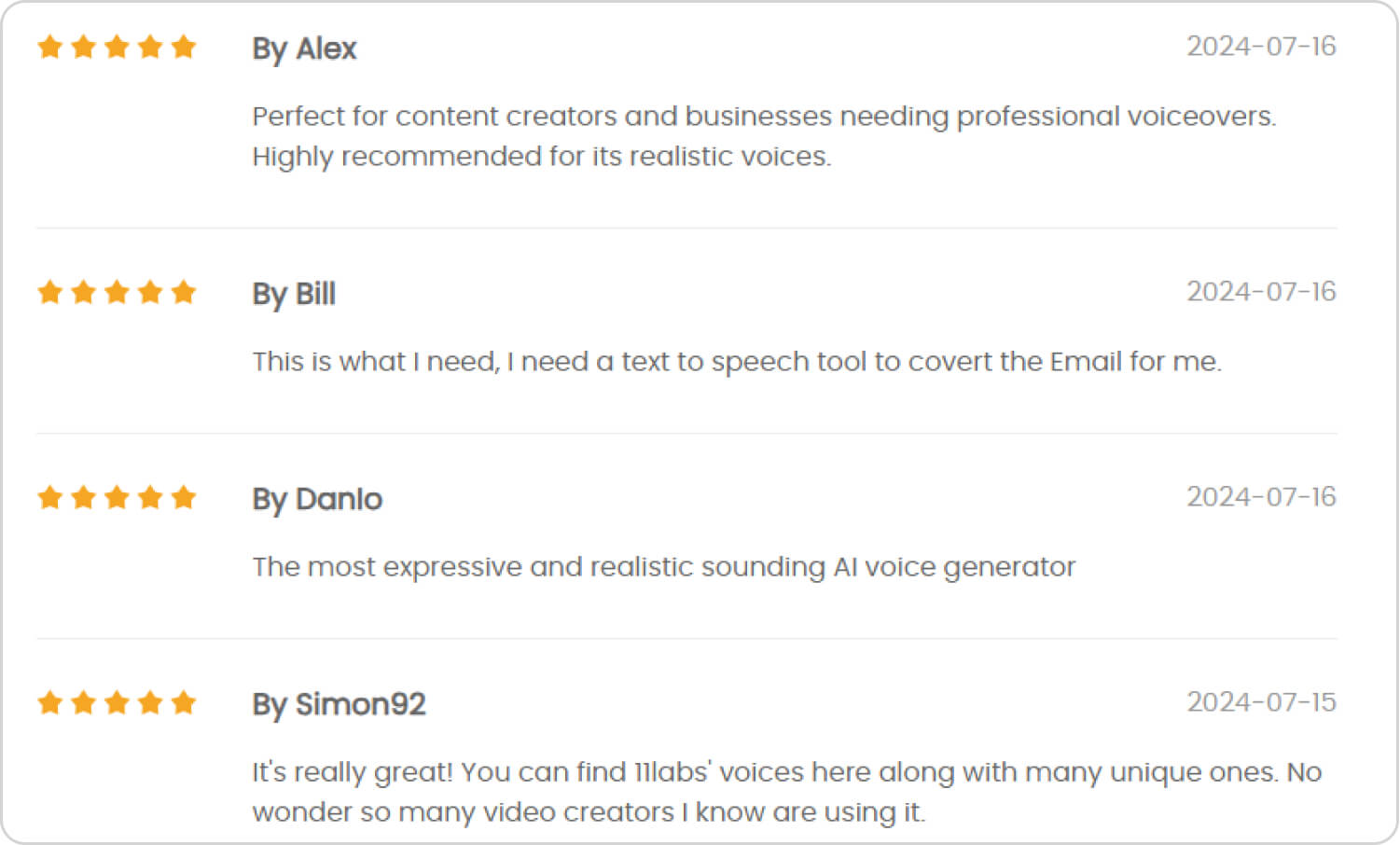 2) Speechelo
Speechelo is a great Wattapp text-to-speech app that is available for Windows and Mac computers. It is a paid app that offers various voices and languages to choose from. Speechelo also allows users to add background music and adjust the speed and tone of the voice.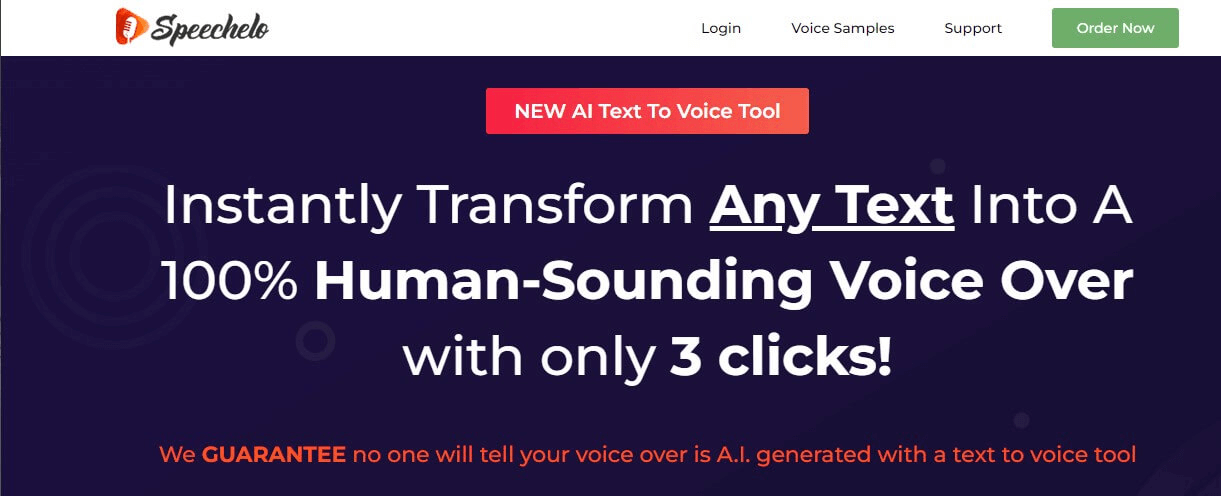 Features:
A variety of voices and languages to choose from.

You can add background music you like.

Adjust the speed and tone of the voice.

Easy to use.
Reviews:
"Speechelo is a great app for anyone who wants to listen to stories on their computer. The app gives multiple voices and languages that you will choose what you love, and the ability to add background music is a nice touch. " - Sarah.
3) Animaker Voice
Animaker Voice, a web-based AI voice generator, which is designed to be user-friendly for those with little experience in voice-over creation. It can be used for a range of purposes, including explainer videos, promotional content, and education videos.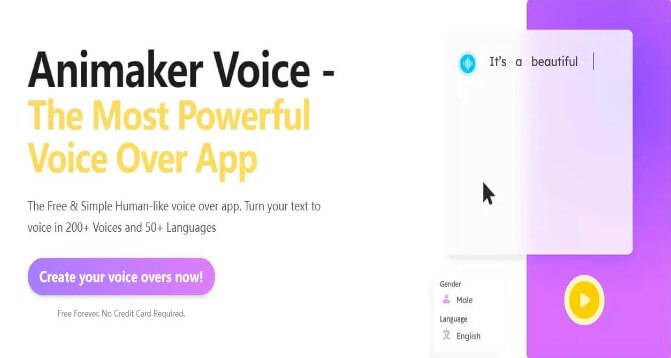 Features:
Turn text to voice in 200+ Voices and 50+ Languages

You can pitch, speed, breathe, and break with the software.

Need to select your use case before creating your voice over

trusted by the world's leading brands
Reviews:
"Never knew I could make voice overs for my videos using a voice over online app.. Animaker'sfree voice over software makes it effortless to create human-like voice overs and the quality of the output is top notch!"- David Campbell
Part 3: FAQs about TTS on Wattpad
Does Wattpad have TTS?
Unfortunately, Wattpad does not have built-in text-to-speech functionality at the moment. This means that you cannot listen to stories directly on the Wattpad app.
How do I turn on text-to-speech on Wattpad?
Since Wattpad does not have TTS built-in, you'll need to use a third-party app to convert the text to speech and listen to the stories. Several apps are available for this purpose, such as iMyfone Voxbox, Speechelo, and Animaker Voice. Each app has unique features, so you can choose one that suits your needs best.
Conclusion
Wattpad Text to speech generator can be used to assist you listen the content, learn how to properly pronounce themselves and edit the story by writers and so on.
Each voice generator has its unique features and benefits, so you can choose one that suits your needs. If you're looking for a reliable, easy-to-use one,VoxBox is certainly your best choice. So download and try it now!
Try it Free