The number of Indians that speak English is far more than the United States, United Kingdom, Australia, and many countries combined. This is why people sometimes need a voice generator to convert text into an Indian or Indian English accent.
If you are looking for an Indian English accent generator or an Indian voice generator, this is a direct & fast guide for you. In this article, we'll introduce a few strange common expressions in Indian English and a Indian text-to-speech SOFTWARE.
Part 1: Top 5 Surprising Expressions in Hindin?
1. I Passed Out of College
People go to college to get an education. in Indian English, it is 'I passed out of college'
2. I Belong to Delhi
Whenever you ask people where are you from? Indian would say that 'I belong to Delhi'.
3. My Teacher is Sitting on My Head
It means that the teacher is stressing me out. The teacher is annoying, which is equivalent to sitting on the head.
4. My Friend is Eating My Brain
It simply means that the friend is constantly talking and is being a headache for the person. Because of the rubbish talking, the friend is consuming the brain or the energy of the listener.
5. Monkey Cap
Monkey cap is the Hindi slang for a balaclava.
Part 2: The Growing Popularity of Hindin
If you are used to speaking a language in a particular way, then you cannot change it at once. Indians are one of the nations that are in every part of the world, and the way of their speech is quite similar everywhere. It is because they have used and understand their Hindi English expressions more simply than complex English expressions. As the population of India is growing, the number of people speaking Indian English is also increasing. This is why you will see a growth in the popularity of Indian English.
Part 3: Use Text-to-Speech Generate Indian Voice
iMyFone VoxBox is text-to-speech software that supported converting text to Hindi & Indian English, moreover, also supported 3200+ voices to generate voiceovers for podcasts, audiobooks, etc.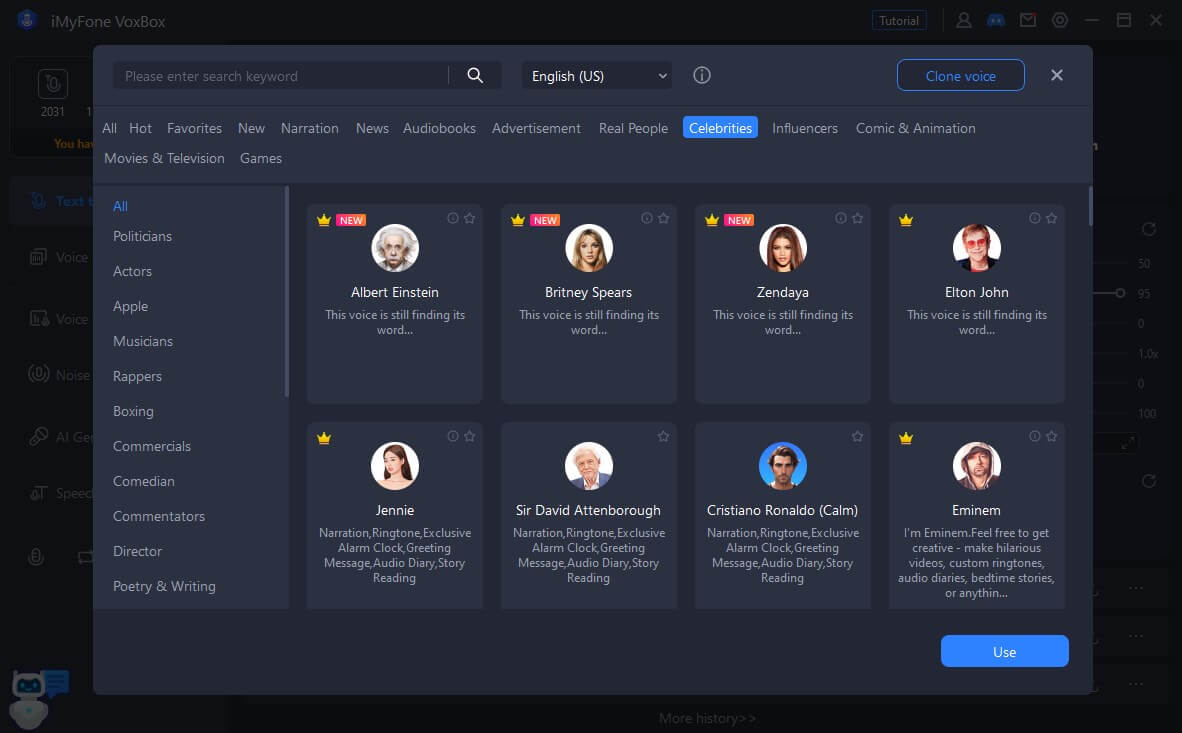 Key Features:
46+ global languages like Spanish, Japanese, German.

100+ accents like a British accent and a Chile accent, Aussie accent,etc.

3200+ voices like Rappers, YouTubers, Cartoons, Celebrities, etc.

Multiple functions like voice record, generate, convert, speech-to-text, voice clone and edit.

You can export the file in different audio formats, like MP3, WAV, etc.

More Parameters like Pause, Pitch, Emphasisc, Volume, Speed, etc.

VoxBox also has editing features like trimming, cutting, recording.

It has an intuitive and straightforward interface.
Pros:

It is a safe and reliable tool to use.

Easy to operate.

The privacy of you and your content is guaranteed.
Cons:

Only supported Win, Mac coming soon.
Tips
Listen to the Hindi Voice & Indian English on the VoxBox.


Review:
People have reviewed this app for being user-friendly and simple to use. The variety of languages and voices helps them to bring entertainment to their lives. Moreover, VoxBox voice recording and editing features that no other TTS tool provides.
User Rating:
Due to VoxBox's wide range of voices and languages, users have rated this app a 4.9/5. They reviewed it as being a simple yet effective tool to convert text-to-speech with just a click. Beginners can also use it without any hassle.
Price:
| Plan | Price |
| --- | --- |
| 1-month Plan | $14.95 |
| 1-year Plan | $39.95 |
| Lifetime Plan | $79.95 |
Conclusion
This article summarizes the information about Indian English and how it is getting popular around the world. Indians are huge in numbers compared to other countries; they seem to love their mother tongue and have come up with their expressions for English. They have a different accent as well. We have also discussed a text-to-speech tool, iMyFone VoxBox, that you can use to convert your text into Indian English by selecting the voice and accent.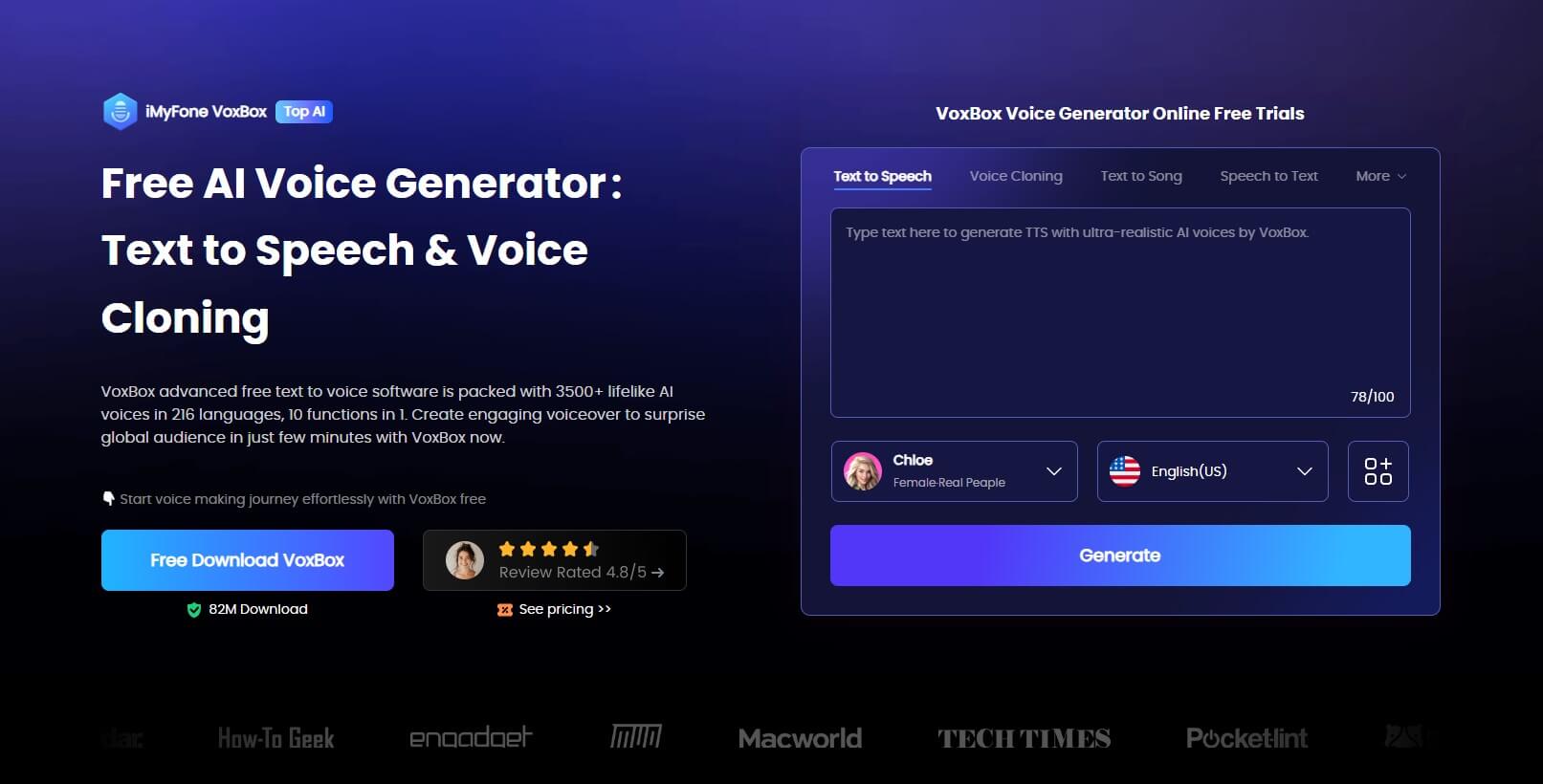 Watch this video to learn more about the Best TTS Tool iMyFone VoxBox: