Leon Kennedy is a beloved character from the popular video game series Resident Evil. As a skilled government agent, Leon's voice has become iconic and recognizable among fans. The need for a Leon Kennedy AI voice arises when fans want to bring the character to life in various creative projects, such as fan-made videos, animations, or voice-over work.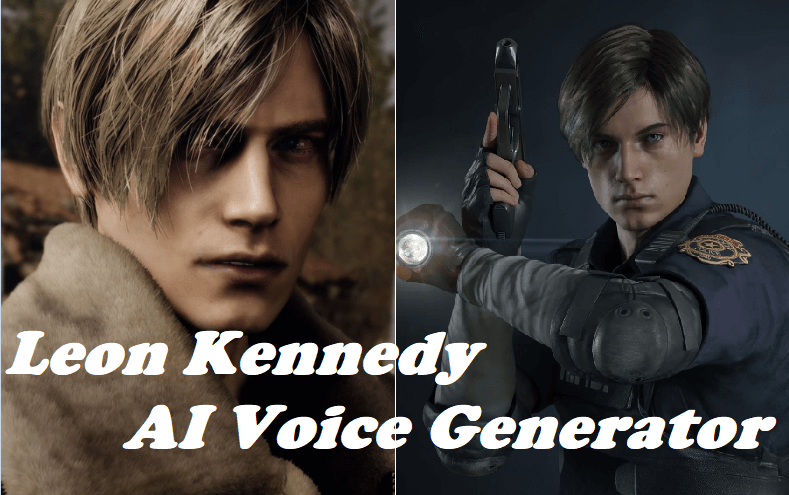 Part 1: Info of Leon Kennedy
Leon Kennedy is a fictional character in the Resident Evil video game series created by Capcom. He made his debut in the 1998 game "Resident Evil 2" as a rookie police officer who finds himself caught in the middle of a zombie outbreak in Raccoon City. Leon is known for his courageous and determined nature, as well as his skills in combat and survival.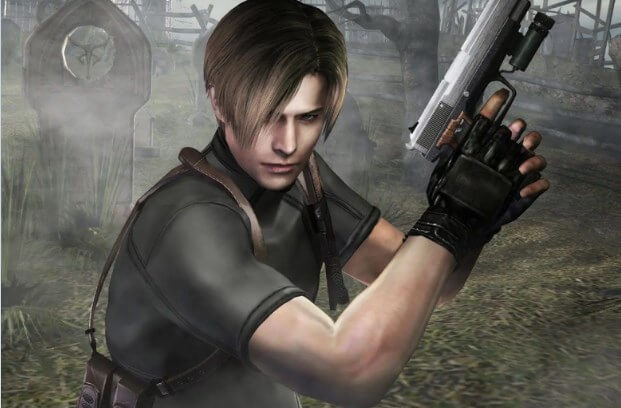 Throughout the series, he becomes a key protagonist and is often involved in missions to combat biohazard threats. Leon has since appeared in various sequels and spin-offs, solidifying his status as one of the iconic characters in the Resident Evil franchise.
Part 2: Who is Leon Kennedy Voice Actor?
Leon Kennedy is voiced by multiple actors in different installments of the Resident Evil series. In the 1998 release of "Resident Evil 2," his voice actor was Paul Haddad. However, in subsequent appearances, Leon has been voiced by other actors, such as Matthew Mercer in the remake of "Resident Evil 2" (2019) and Nick Apostolides in "Resident Evil 3" remake (2020) and "Resident Evil Village" (2021). The choice of voice actor may vary depending on the specific game or adaptation of the character.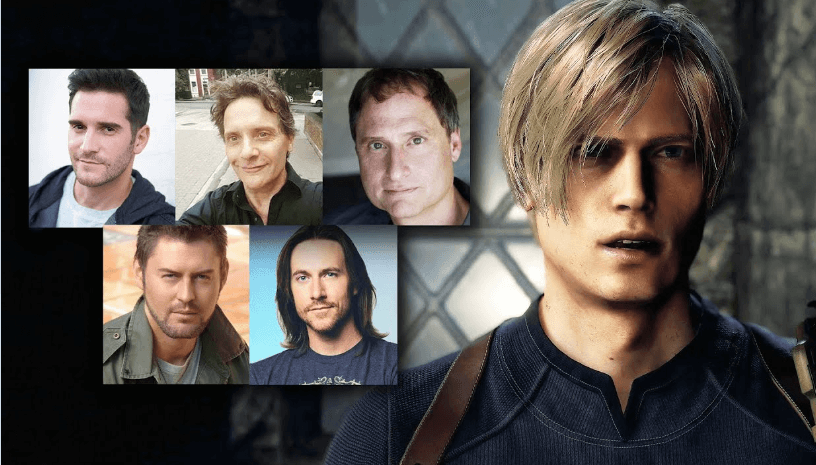 In the Japanese versions of the Resident Evil series, Kazuhiko Inoue is Leon Kennedy Japanese voice actor. Kazuhiko Inoue has provided the Japanese voice for Leon in several games, including "Resident Evil 2," "Resident Evil 4," and "Resident Evil 6." His portrayal of Leon has been well-received by fans of the series.
Part 3: Ways to Create Leon Kennedy AI Voice Through TTS and Voice Clone
VoxBox is an exceptional tool that allows you to generate an AI voice inspired by Leon Kennedy, the iconic character from the Resident Evil series. With its advanced technology, VoxBox enables you to bring Leon Kennedy's voice to life, providing a seamless and immersive experience for fans and content creators alike.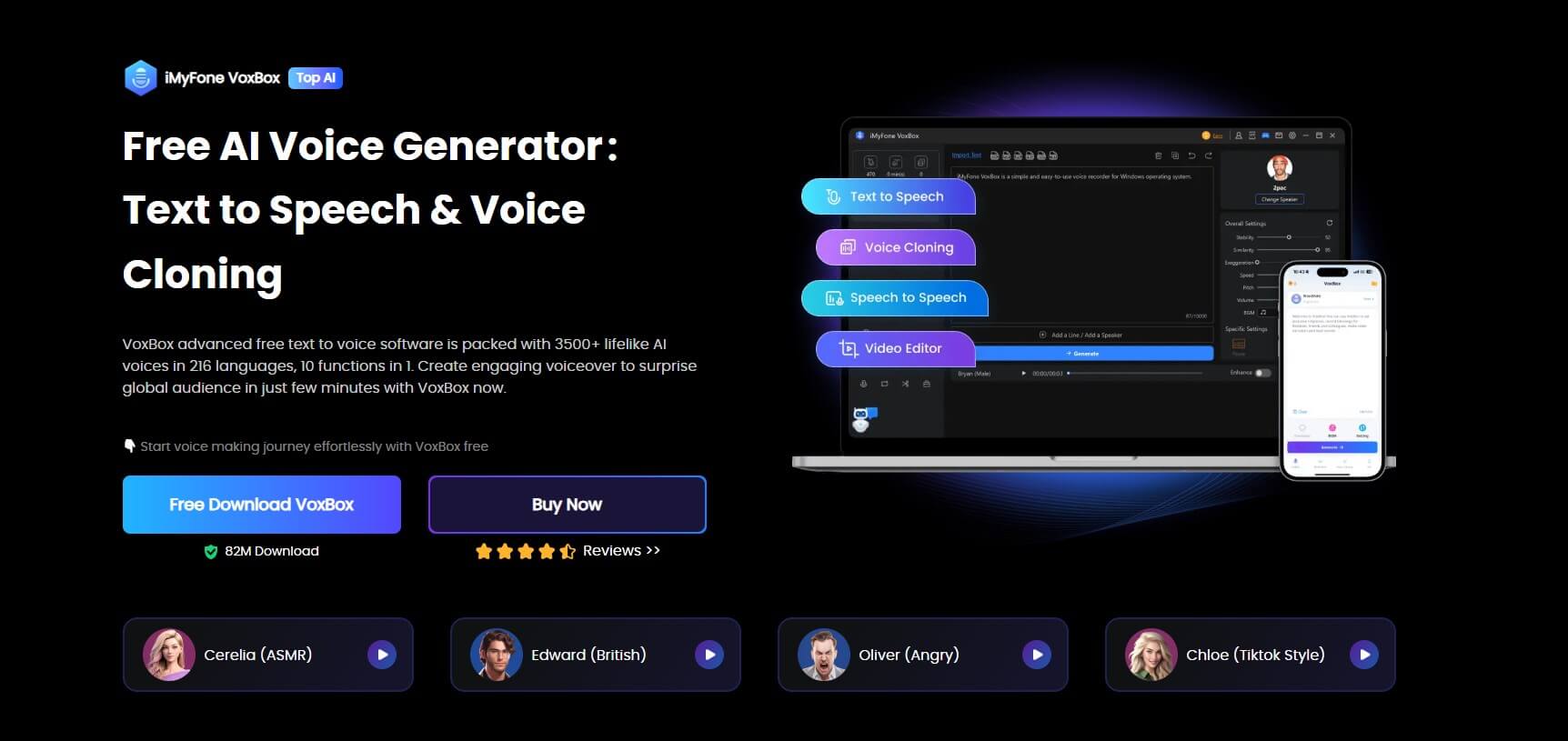 Get Leon Kennedy AI Voice with TTS:
Step 1: Download VoxBox and install it, then select the 'Text to Speech' in the left side.
Step 2: Choose gaming voices similar to Leon Kennedy and enter text to convert.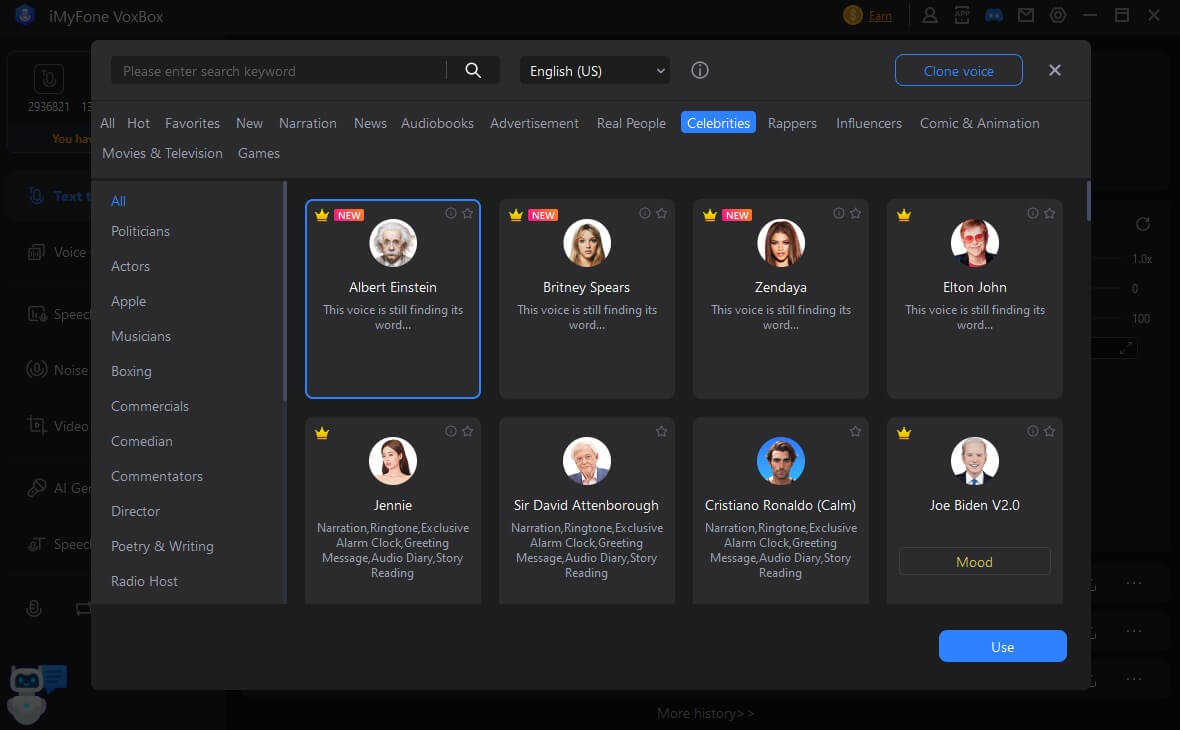 Step 3: Click the 'Convert' button to export the voiceover.
Use VoxBox Voice Clone to Make Leon Kennedy AI Voice: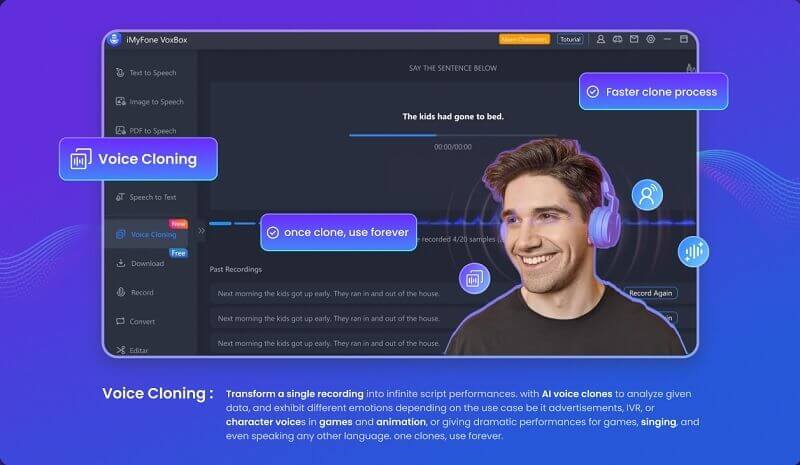 Step 1:Download and install VoxBox, then open the application and navigate to the "Voice Cloning" feature.
Step 2: Upload the desired audio sample or image and wait for the process to complete.
Step 3: In just a few moments, you'll have a gaming voice narrating your content.
Part 4: FAQs about Leon Kennedy Voice AI
1. How does Leon Kennedy AI voice generator work?
Leon Kennedy Voice AI works by analyzing and learning from existing voice samples of Leon Kennedy's voice actor. Using this data, the AI model can generate new voice recordings that closely resemble the voice of the character.
2. Can I use Leon Kennedy voice AI for my own projects?
Yes, Leon Kennedy voice AI generator can be used for various purposes, including voice-overs, narrations, gaming, animation, and more. It allows you to bring the iconic voice of Leon Kennedy to your own creative endeavors.
3. Which voice generator will make realistic Leon Kennedy AI voice?
VoxBox is a recommended voice generator that can help you create a realistic Leon Kennedy AI voice. With its advanced AI technology and extensive voice options, including a wide range of voice libraries, VoxBox allows you to generate voices that closely resemble the voice of Leon Kennedy.
Conclusion

In conclusion, the demand for a Leon Kennedy text to speech voice generator is driven by the desire to authentically portray the iconic character in creative projects. VoxBox emerges as the ideal solution, offering a vast collection of over 3200 voices, including the ability to generate a realistic Leon Kennedy voice. With VoxBox's advanced features, ease of use, and high-quality results, it becomes the go-to choice for bringing Leon Kennedy to life in an immersive and captivating way.