In the ever-evolving realm of VTubers, a captivating and distinctive voice possesses the power to distinguish your character. Your virtual identity thrives on its voice, creating the perfect atmosphere for audience interaction. With the aid of a VTuber voice generator, you can shape and refine your persona's voice to your heart's content. In this article, we will explore three cost-free methods to acquire a Vtuber AI voice using cutting-edge voice generation technology.
Tips
Listen the
Vtuber AI Voice
Generated By VoxBox

Part 1: What is Vtuber?
VTuber, short for Virtual YouTuber, refers to individuals who create online content using virtual avatars or characters. These avatars are usually animated or 3D-rendered and represent the VTubers themselves. VTubers interact with their audience through live-streaming platforms, such as YouTube or Twitch, while embodying these virtual personas.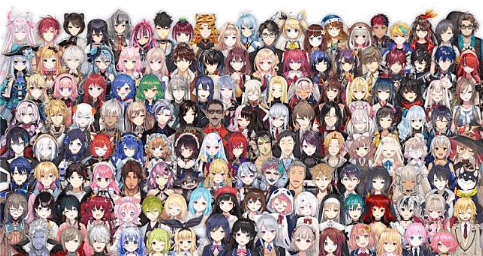 VTubers have gained significant popularity in recent years, especially in Japan, although the trend has also spread globally. Some well-known VTubers include Kizuna AI, Kaguya Luna, and Hololive Production's talent agency, which represents a diverse group of VTubers with their unique characters and personalities. VTubers often engage in activities such as gaming, singing, chatting, and hosting events, creating a virtual entertainment experience for their audience.
Part 2: Get Your Own Vtuber AI Voice with Speech Generator
VoxBox, the remarkable VTuber AI voice tool, harnesses cutting-edge Text-to-Speech (TTS) and voice cloning technology to replicate the captivating voices of renowned virtual human-like VTubers.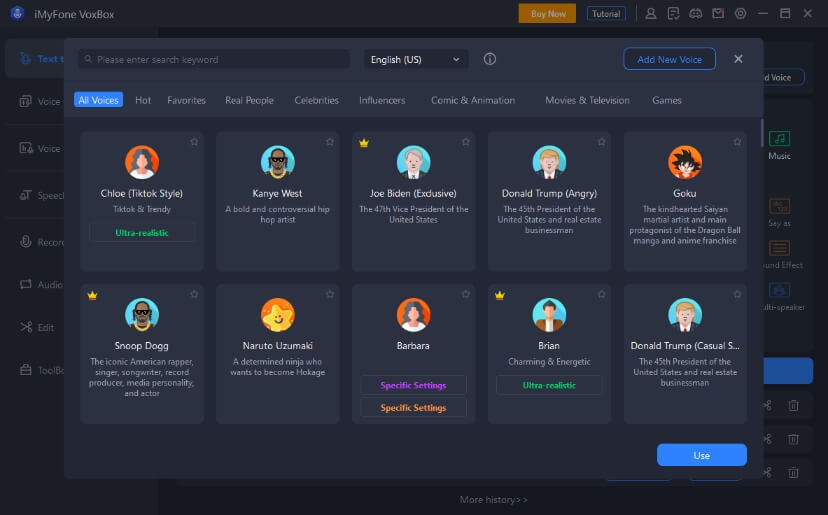 How to Use a Vtuber Voice Generator With TTS:
Step 1: Downlaod VoxBox and install it, then open it, and click on "Voice Cloning" you can upload the audio as the image,and then wait a mins. you can get the vtuber voice

Step 2: Then select the "Text to Speech" in the left side.
Step 2: Type Vtuber voice you cloned like Pippa ,Kizuna AI, or other Vtuber, and then enter text to convert.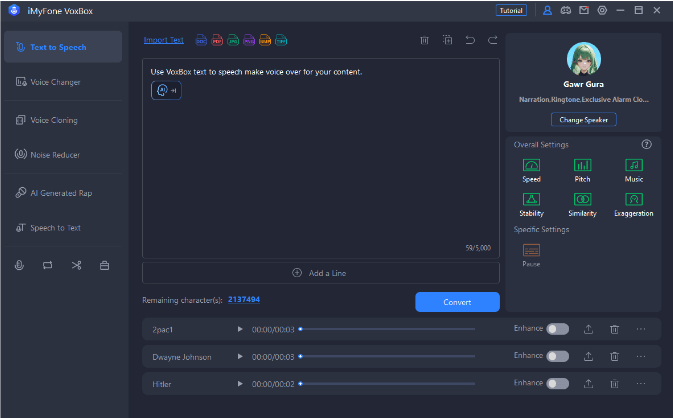 Step 3: Click the "Convert" button to export the voiceover.
Features:
With an expansive collection of 3200+ voices.

VoxBox caters to diverse preferences, encompassing rappers, YouTubers, popular characters, and even renowned figures like Biden.

Supporting over 100 accents across 46 languages, users have abundant options at their disposal.

VoxBox grants users precise control over voice properties, enabling personalized adjustments to speed, pause, pitch, emphasis, and volume.

Its intuitive interface empowers users to effortlessly navigate and command these voice parameters.

Experience the features firsthand with VoxBox's free trial version.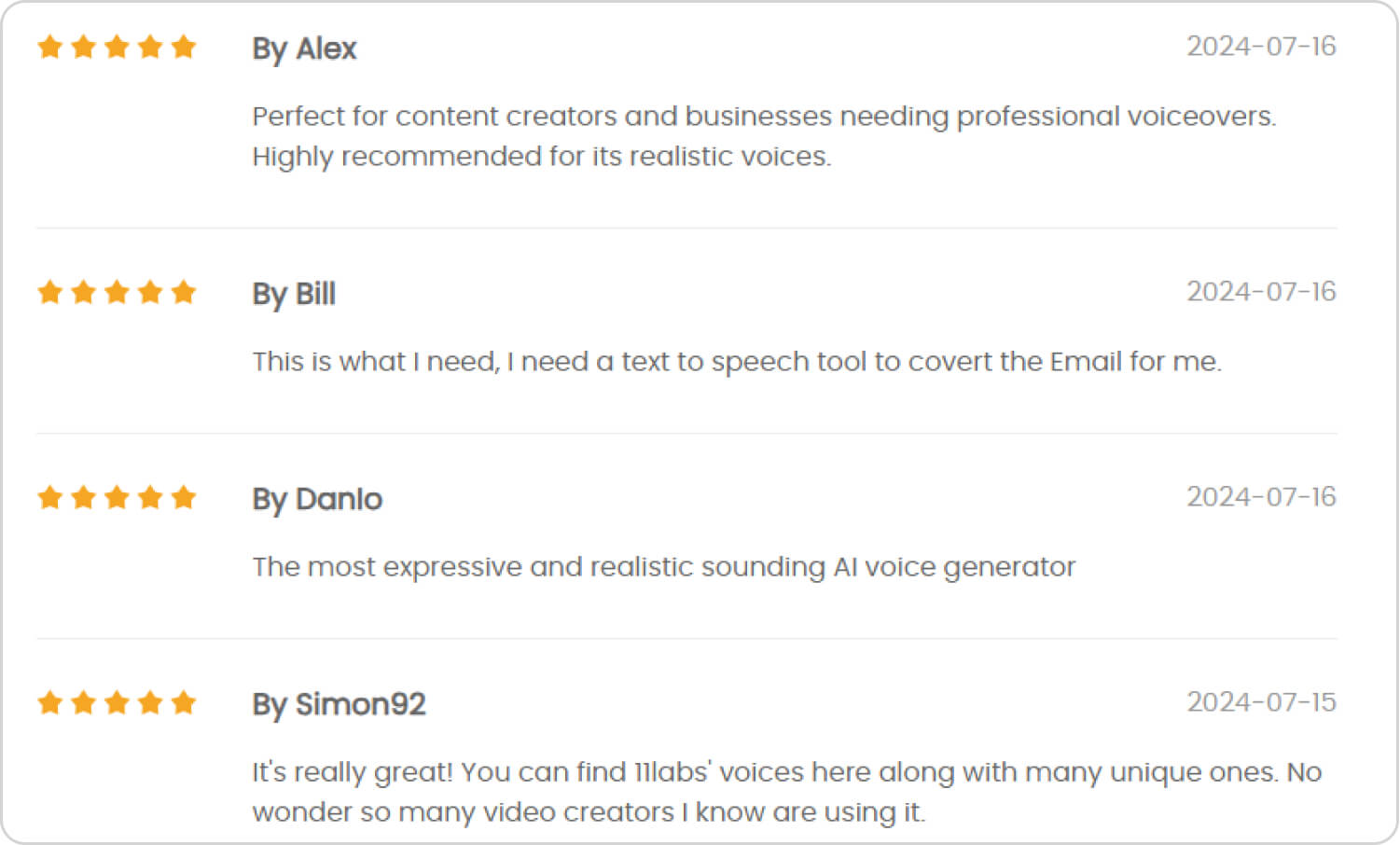 2) Typecast.ai
Typecast, a cutting-edge AI voice-over generator, enables creators to effortlessly transform their written text into mesmerizing speech. With a vast array of character options, Typecast provides an extensive canvas for creators to unleash their boundless creativity. Step into the world of Klip Klim, the charismatic rapper, Maddie, the captivating podcaster, Sabrina, the enchanting witch, or P-0150N, the robotic persona. Let Typecast elevate your VTuber AI voice experience to unprecedented levels.

Features:
A vast library of voice-over actors

simple and easy

Emotional text to voice settings
How to Use? :
Step 1: Visit the Typecast website

Step 2: Under Visual Type, check the box for either Virtual Human or Animation.

Step 3:Under Emotion, select presets such as normal, shout, cheerful and sad.

Step 4: Click the Download button from the bottom right corner. Your audio file will be downloaded to your computer.
Part 3: Transform Your Voice to Vtuber with Voice Changer
3) Voice.ai
Voice.ai, the ultimate VTuber voice changer software, empowers content creators to achieve their desired vocal identity during video broadcasts. With a wide selection of voice effects and a built-in background noise filter, VTubers can bring their virtual personas to life seamlessly.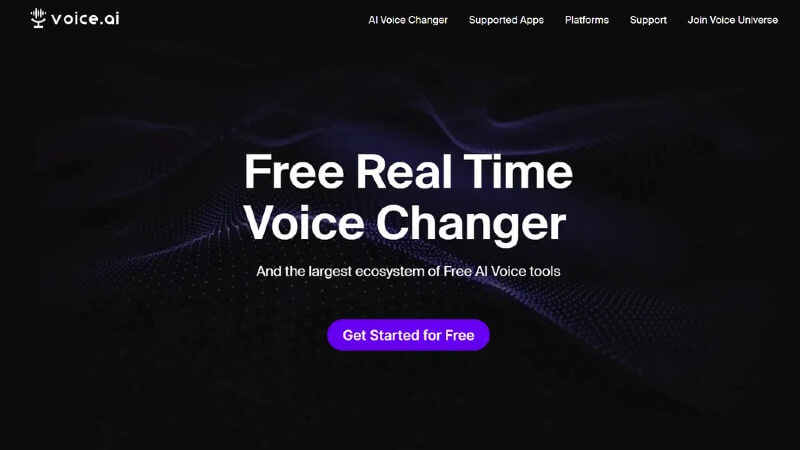 Designed for user-friendliness, Voice.ai offers professional-grade voice-changing capabilities that will captivate viewers and immerse them in the authenticity of the virtual character. As VTubers continue to soar in popularity, Voice.ai stands as the essential tool for elevating their performance quality and unlocking new heights of success.
Features:
Real-Time Voice Changer.

Voice Universe and Soundboard.

Voice Cloning.

Compatible with every App.

Easy Setup and high Performance
4) Github-Free Vtuber Voice Changer
One remarkable free and open-source tool that delivers this capability has been developed by Wataru Okada and can be accessed on GitHub.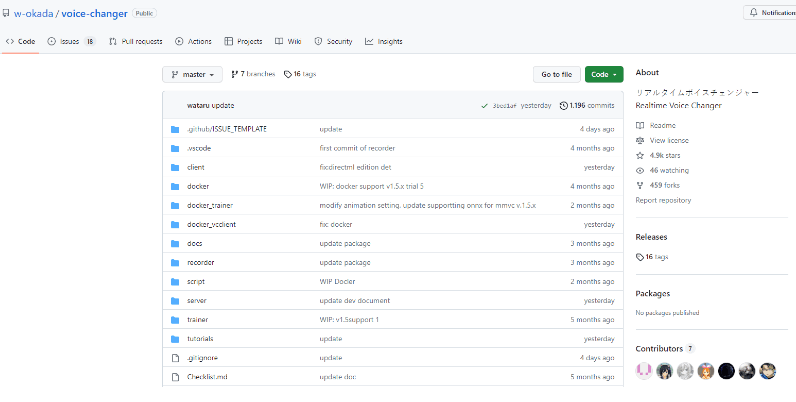 Features:
Standout free

Open-source
Steps of Free change your voice to Vtuber :
Step 1: Getting started with VTuber voice changer,You can access the voice changer tool on its GitHub page(opens in a new tab).

Step 2:Installing VTuber voice changer,Navigate to the cloned repository directory and run the following command:

Step 3: A simple example of how to change your voice sample code, we load an audio file, change its pitch, and save the result to a new file.

Step 4:Customizing your voice with VTuber voice vhanger
Conclusion
Your VTuber AI voice is pivotal in shaping your character's identity. Throughout this article, we have provided accessible and cost-free tools to help you craft the perfect virtual persona. Immerse yourself in the captivating world of voice modulation with the VTuber Voice generator, allowing your unique identity to shine brightly.

With VoxBox, where you can entertain your viewers through singing, dancing, answering questions, and playing games. Unleash your creativity and captivate your audience with the power of your VTuber AI voice. Try VoxBox now and embark on an extraordinary journey.