Americans love talking to people with a British accent, while British might enjoy an Australian accent more. Girls of all ages swoon for men with exotic accents because that adds to their charm. Do you also like to sound like an American or French when making online content or talking to friends? We know you do because who doesn't?
This article discusses how you can use an accent voice generator to realize your dream. Without further ado, let's go forward to the article's meat.
Part 1: What is an Accent Voice Generator?
An accent is a speech style influenced by a person's locality, ethnicity, native tongue, socioeconomic class, and degree of education. Everybody has an accent. In truth, many people have a variety of dialects, depending on their linguistic capabilities.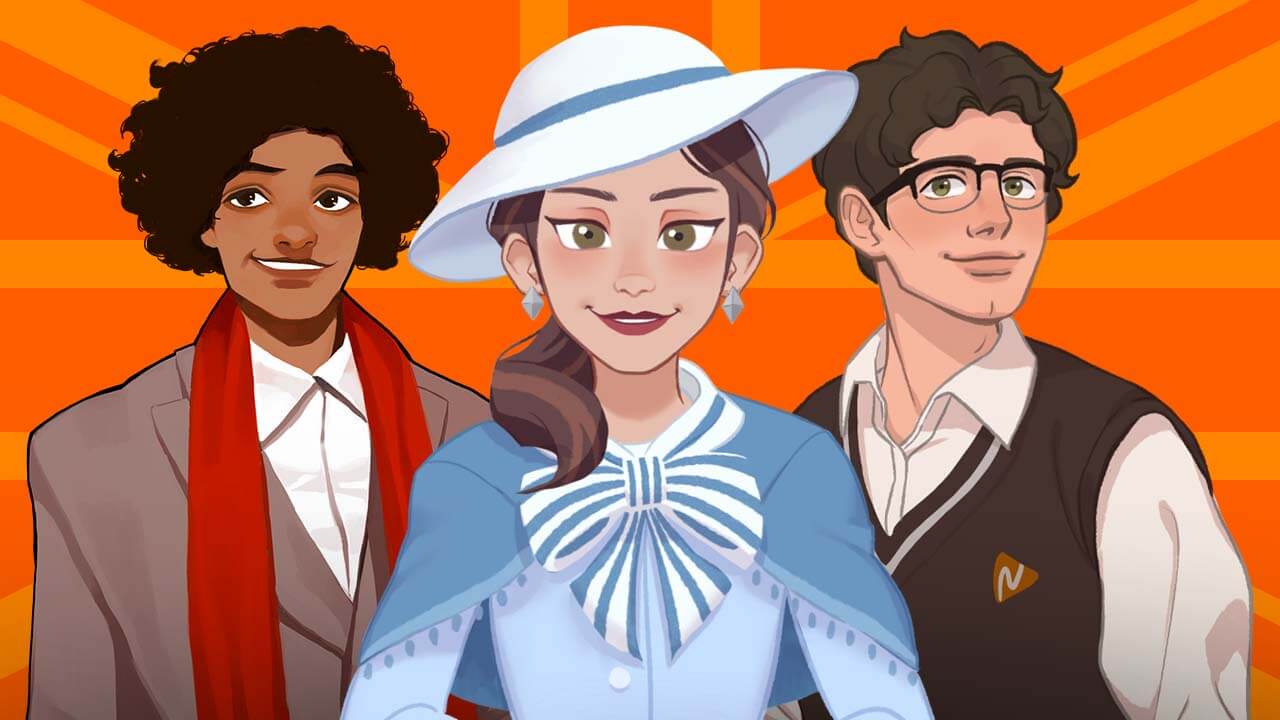 A text-to-speech program or tool called an " accent voice generator" may automatically recognize the language entered into a file or text box and produce speech in that language and accent.
By selecting a different accent for that particular language, users can change the accent of their content by utilizing an accent voice generator. They can produce content in several tongues and dialects and appeal to a broader audience.
Part 2: How to Change Accent using VoxBox Accent Generator
There are many accent voice generator options available in the shape of websites, online tools, and apps you can download and install. Today we discuss iMyFone VoxBox in particular.
VoxBox from iMyFone is a powerful tool that can generate accents in many languages, especially many English language dialects, with ease and clarity; the following are its top features.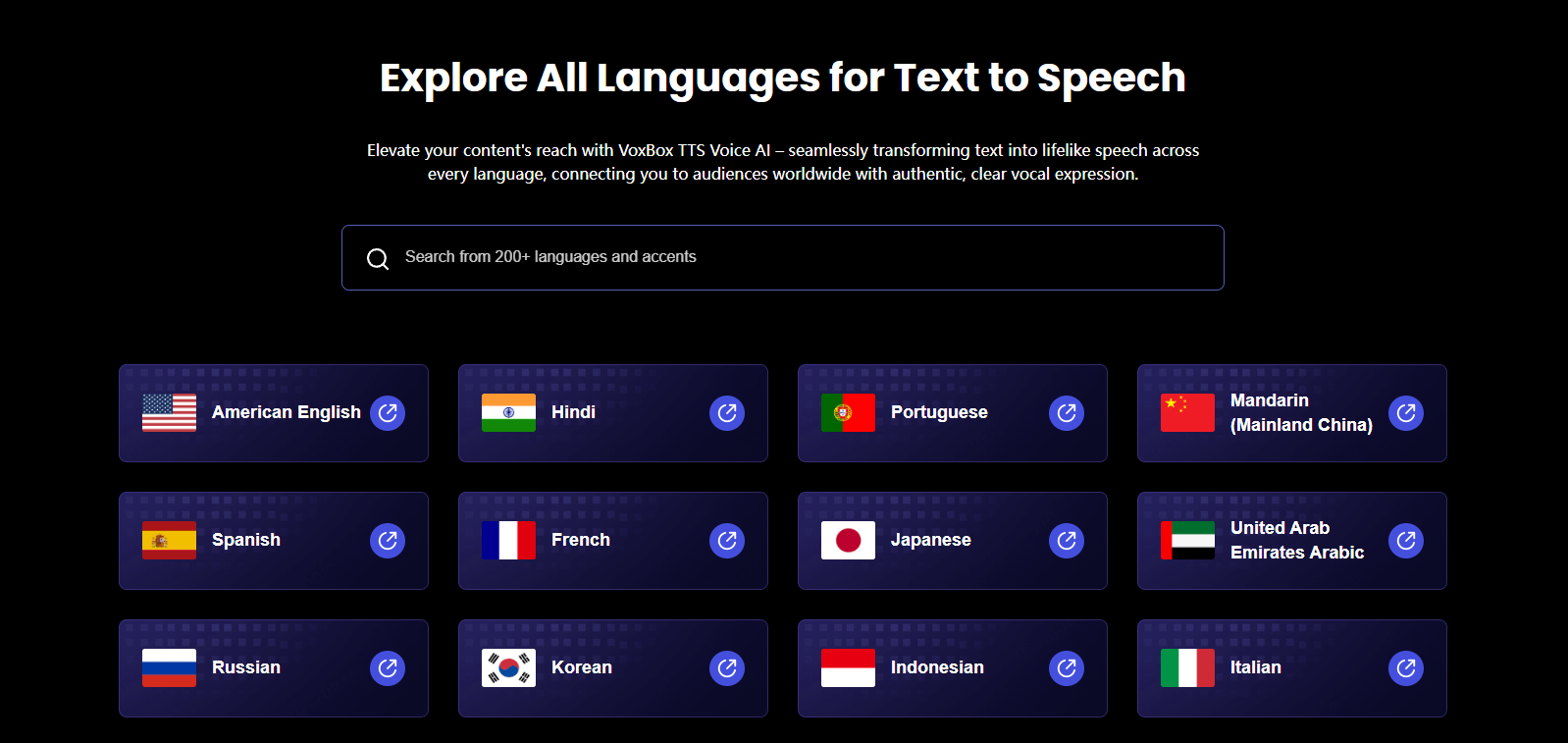 Try it Free
Key Features:
Users can choose from American, British, Australian, Hongkong, Indian, and many more English accents.

Convert these accents into over 3,200 different voiceovers.

Create an optimum output HD file for your streams or projects.
How to Steps:
Step #1:Download and install from the VoxBox main page.
Try it Free
Step #2: Select the 'Text to Speech' menu from the side toolbar.
Step #3: Choose any English type from 'Language and Locale'.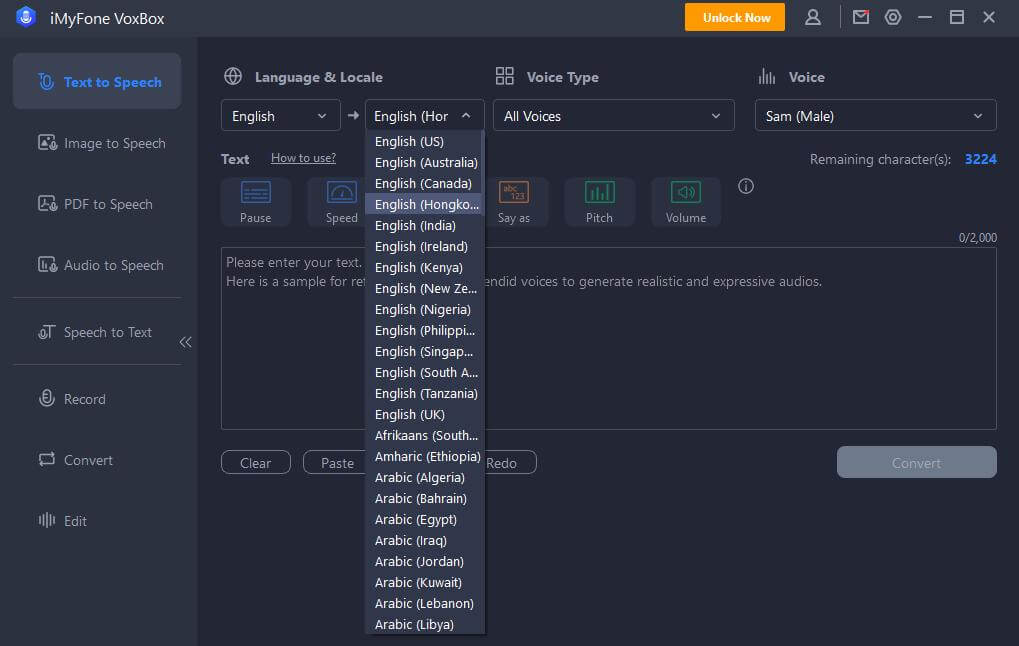 Step #4: Choose a voice from many in the 'Voice' menu.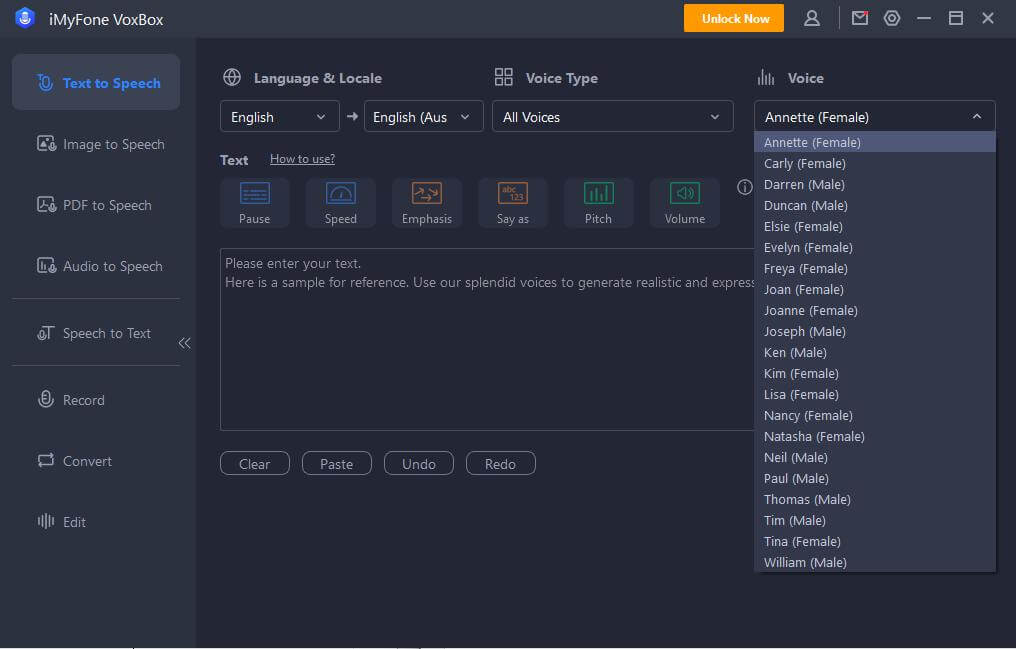 Step #5: Enter text in the 'Please enter your text box.
Step #6: Press 'Convert' and 'Save' after you are done editing.
Pros:

User-friendly options and UI.

Amazing editing options.

Clean user interface.
Cons:

No Mac app.
Part 3: FAQs about Accent Voice Generator
1. Is There a Voice Generator that Changes Your Accent?
Yes, many accent voice generator available can change your accent. Some are TTS generators, while others are real-time voice changers. Free ones have limited options, while paid professionals have a vast array of high-quality options.
The bottom line is that depending on your changing accent requirements, you can choose which works best for you. Google, Amazon, Microsoft, and many big-name companies already provide professional functionalities.
2.How can I Change My Voice to British Accent?
There are many apps and websites that can do it for you. For example, in the case of VoxBox, you can do that in the "How to" section above. Choose British English in the 'Language and Locals' section. From there, you can choose from up to 15 different British accent options in the 'Voice' menu to easily change your voice.
3. Which is the Best Accent Voice Generator with Text to Speech?
The best accent voice generator, without a doubt, is iMyFone VoxBox because it has more than 12 voiceover options in British, English, and Australian English accents. It also has at least two accent options in other English variants like Indian, Nigerian, Philippines, etc.
When you have selected your accent, you can enter anything in the box which will generate it for you.
Conclusion
There are so many applications and uses of an accent voice generator that you need a powerful tool. Imagine teaching foreigners English in your native accent, and you recommend them a tool to practice. The tool often doesn't work, which is quite embarrassing.
To avoid such problems when choosing a subpar accent voice generator, we recommend iMyFone VoxBox. It is a good android and desktop app with excellent tools and features mentioned in this article.
Try it Free