Love Bad Bunny's songs and voices a lot, and want to cover songs with his fascinating voice? You are in the right place. Powerful AI cove song generator can captivate his unique voice characteristics, and make perfect and high quality AI cover songs with single click.
In this article, we will guide you through Bad Bunny AI songs and how you can cover songs with Bad Bunny AI voice with a professional AI song generator.
Part 1: Who is Bad Bunny?
Bad Bunny, whose real name is Benito Antonio Martínez Ocasio, is a multi-talented artist from Puerto Rico. He is a rapper, singer, songwriter, record producer, and even dabbles in professional wrestling from time to time. Bad Bunny's music style mainly falls under Latin trap and reggaeton, but he skillfully incorporates elements from various other genres as well.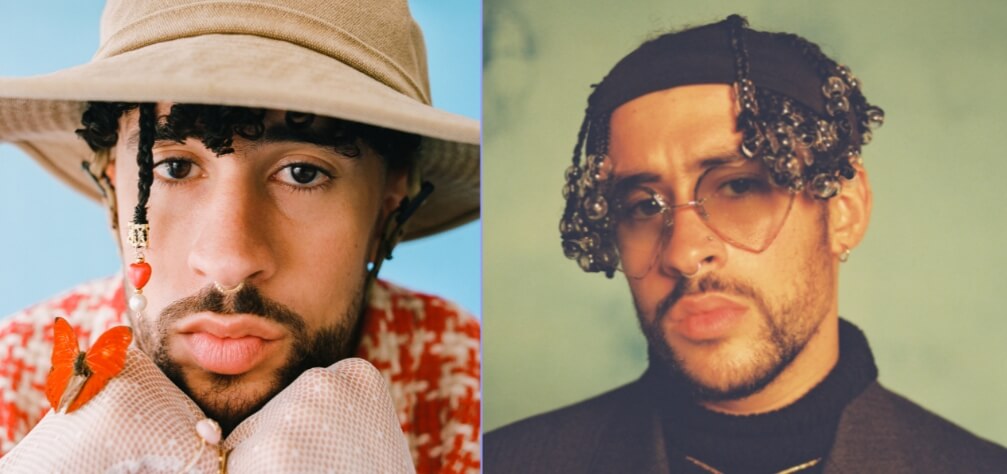 In 2018, he gained widespread recognition through his collaboration on Cardi B's chart-topping track "I Like It" with J Balvin, and his own hit song "Mia" featuring Drake, which reached the top 10.
Part 2: Bad Bunny Voice Type and His Top Songs
According to Rolling Stone, Bad Bunny sings and raps with a "conversational tone", employing "a low, slurry tone, viscous melodies and a rapper's cadence." Bad Bunny revealed that his early music influences included iconic artists such as Héctor Lavoe, Vico C, Daddy Yankee, and Marc Anthony.
Most Popular Songs of Bad Bunny:
1. "Callaíta"
2. "Ni Bien Ni Mal"
3. "No Me Conoce (Remix)"
4. "La Canción"
5. "Que Pretendes"
6. "Solo De Mi"
7. "Mia"
8. "Amorf-da"
9. "Te Bote (Remix)"
10. "I Like It"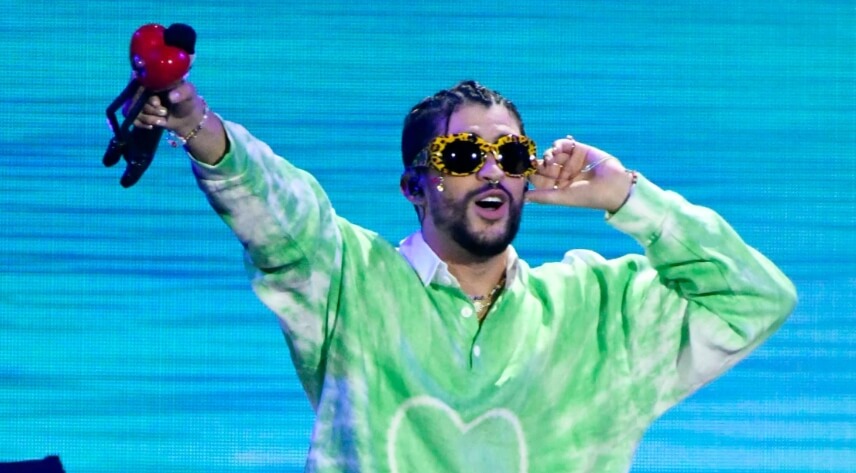 Part 3: How to Make an AI Cover Song with Bad Bunny AI Voice?
1. MusicAI -- AI Song Cover Generator
iMyFone MusicAI offers a vast majority of AI models for you to choose from, including various famous singers, celebrities, and more, allowing you to make AI cover songs effortlessly. All you need to do is to choose a voice, upload the song you want to cover,and submit, the powerful AI will give you a stunning result within seconds.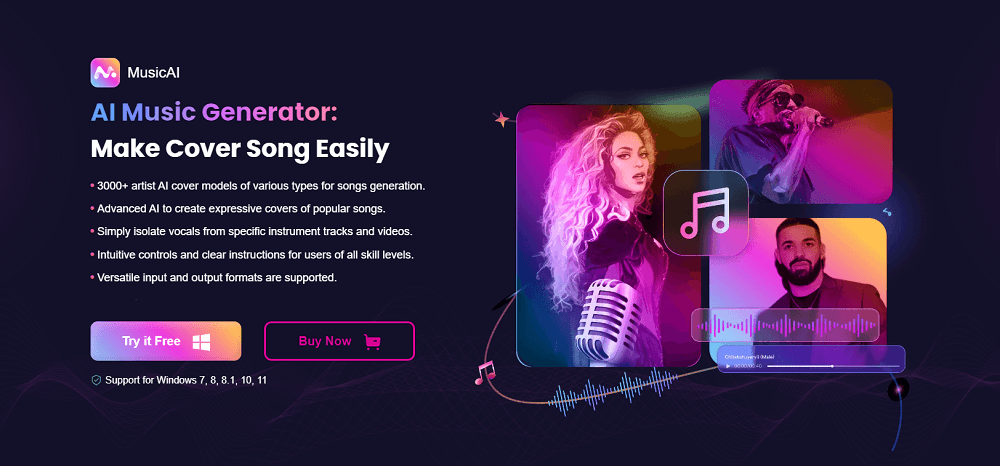 How to Make Bad Bunny AI Song Covers
Step 1: Download and install the software.
Step 2: Enter "AI Covers", select the Bad Bunny AI voice and upload the song file you want him to cover.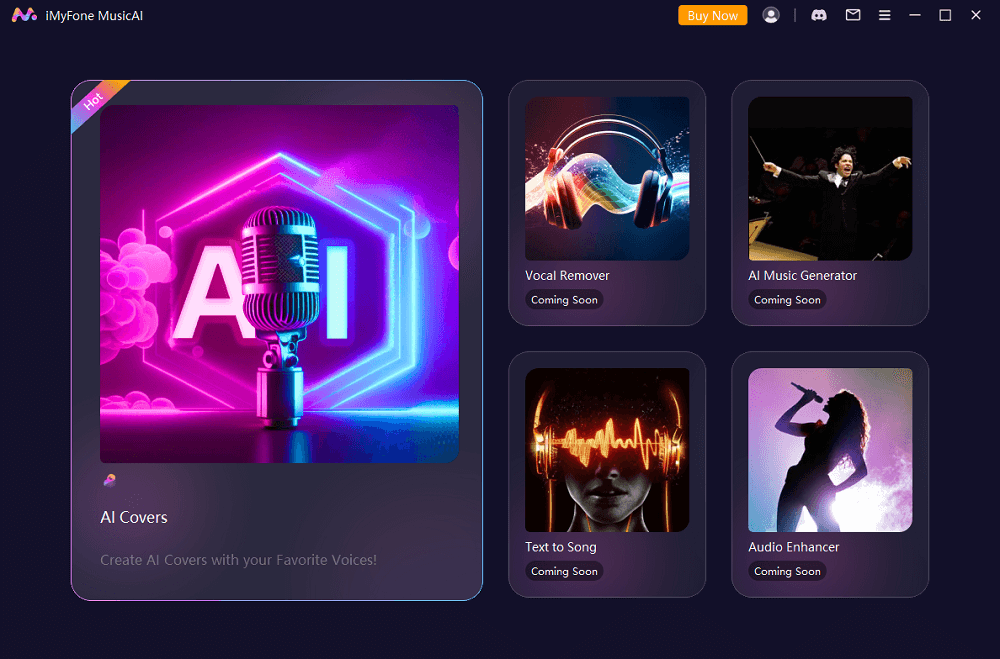 Step 3: Click on "Start", log in your account and wait for the results.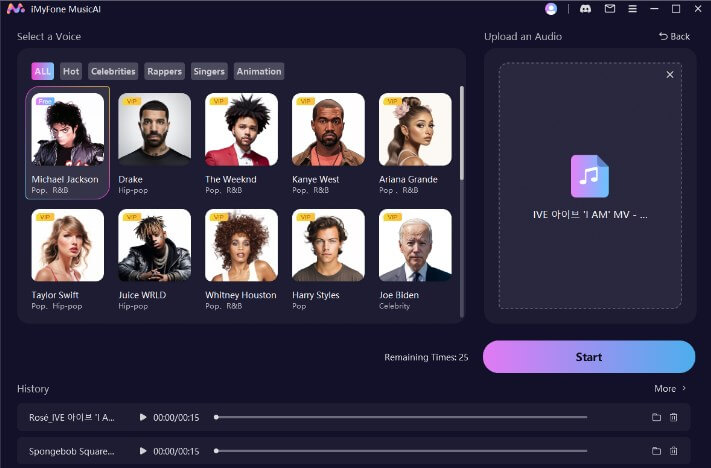 Key Features:
A vast array of acclaimed singer and rapper models for you, encompassing renowned artists such as Drake, The Weeknd, Juice Wrld, and Kanye West, etc.

Allows to extract the captivating vocals from videos.

More than an AI cover song generator with the features of text-to-song and vocal removal.

Powerful AI can automatically generate AI cover songs of high quality.

Exports your meticulously crafted songs in an array of versatile formats, including WAV, MP3, OGG, and more.
2. Voicify AI - AI Song Generator
Voicify, a cutting-edge music creation platform utilizes the power of AI to make awesome custom songs. This innovative platform empowers users to effortlessly produce personalized tracks using the voices of celebrated artists. With Voicify, the music-making process becomes a seamless and efficient experience, enabling users to craft high-quality AI covers in mere seconds.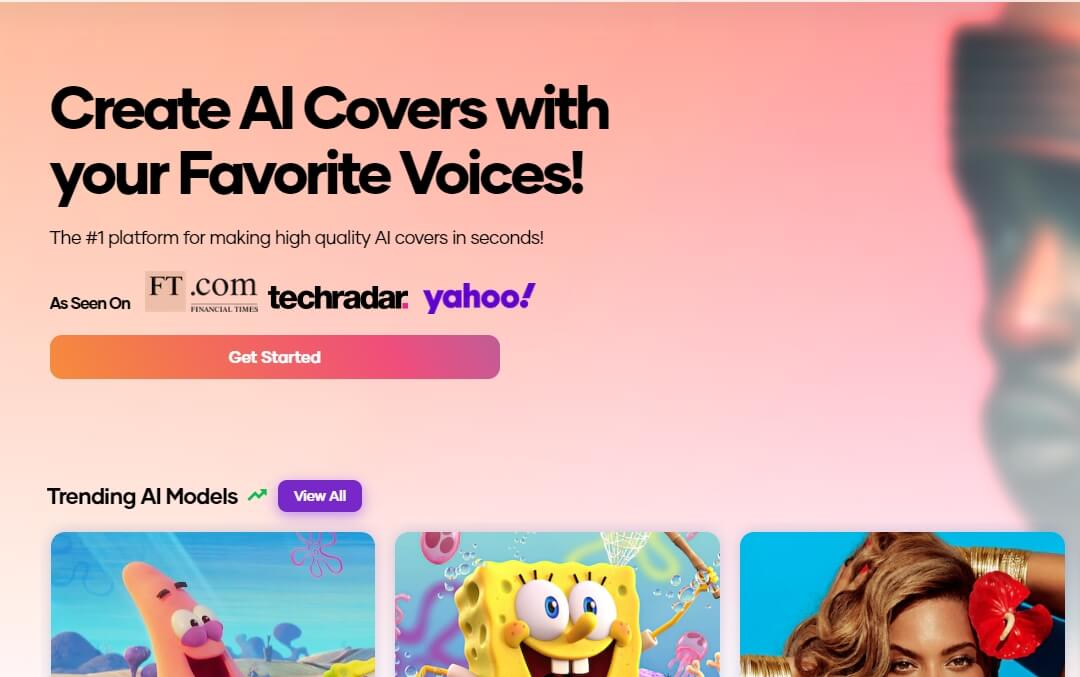 How to Use AI Cover Song Generator to Make a Bad Bunny AI Song:
Step 1: Enter the interface of this website and log in.
Step 2: Click on "Get Started" to choose AI Bunny Model
Step 3: Enter the YouTube url or directly upload the song you want to cover with Bad Bunny AI voice.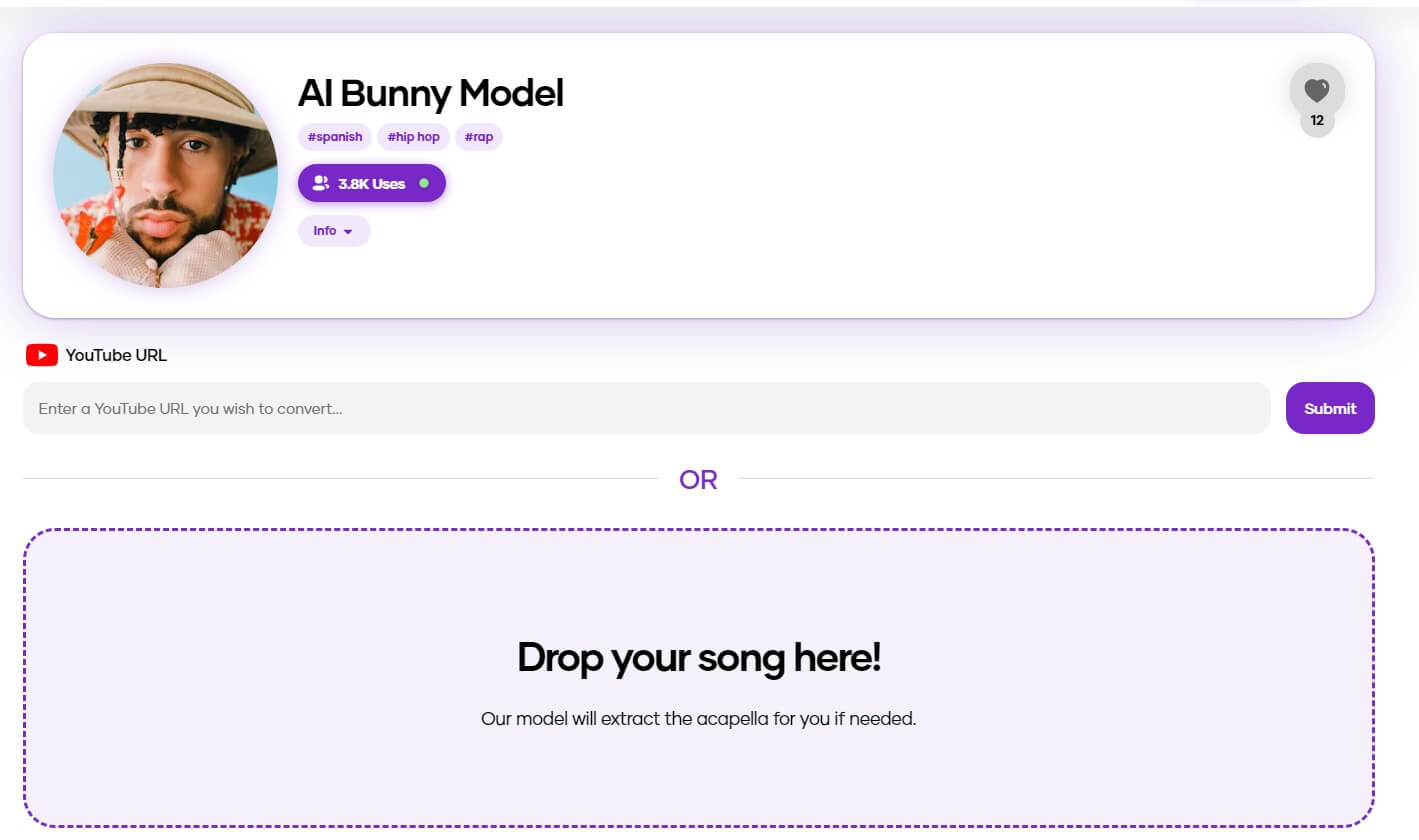 Step 4: Download and save the Bad Bunny AI song.
Key Features:
Create unique and personalized songs using the iconic voices of beloved artists.

Has a diverse collection of trending and popular artist models, with a multitude of covers already crafted by thousands of satisfied customers.

Allows to clone anyone's voice to make an AI cover song.

Designed with simplicity in mind, allowing users of all levels to dive in and create their first AI-generated tracks for free.
Part 4: Bonus Tip: Get Bad Bunny AI Voice with AI Voice Generator
VoxBox presents an extraordinary opportunity to generate AI voices that flawlessly emulate the unmistakable style and flow of Bad Bunny. With VoxBox's cutting-edge AI technology, you can effortlessly tap into the very essence of Bad Bunny's exceptional style, creating captivating voiceovers that mirror his distinctive artistry.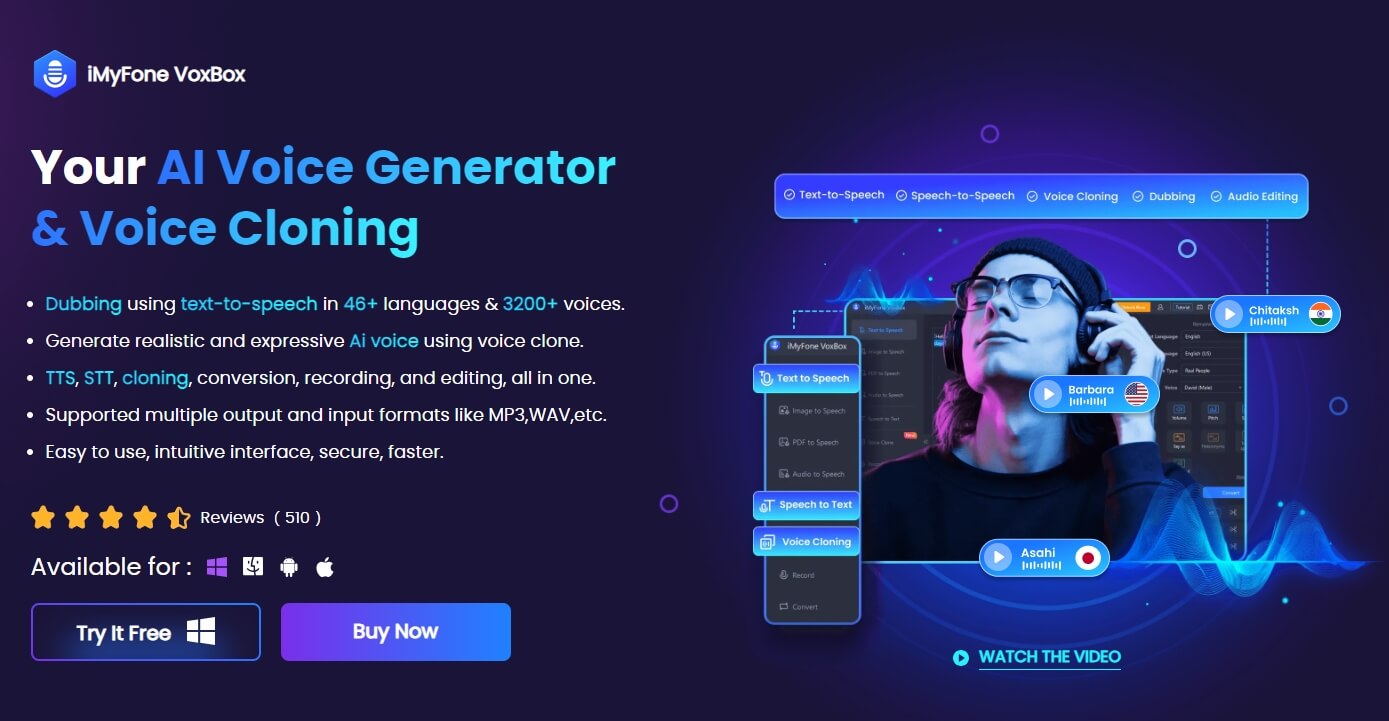 Effortlessly Get Bad Bunny AI Voice:
Step 1: Download and install VoxBox software, and select "Text to Speech" on the left side.
Step 2: Select the voice of Bad Bunny, and input the text you wanna convert to the speech.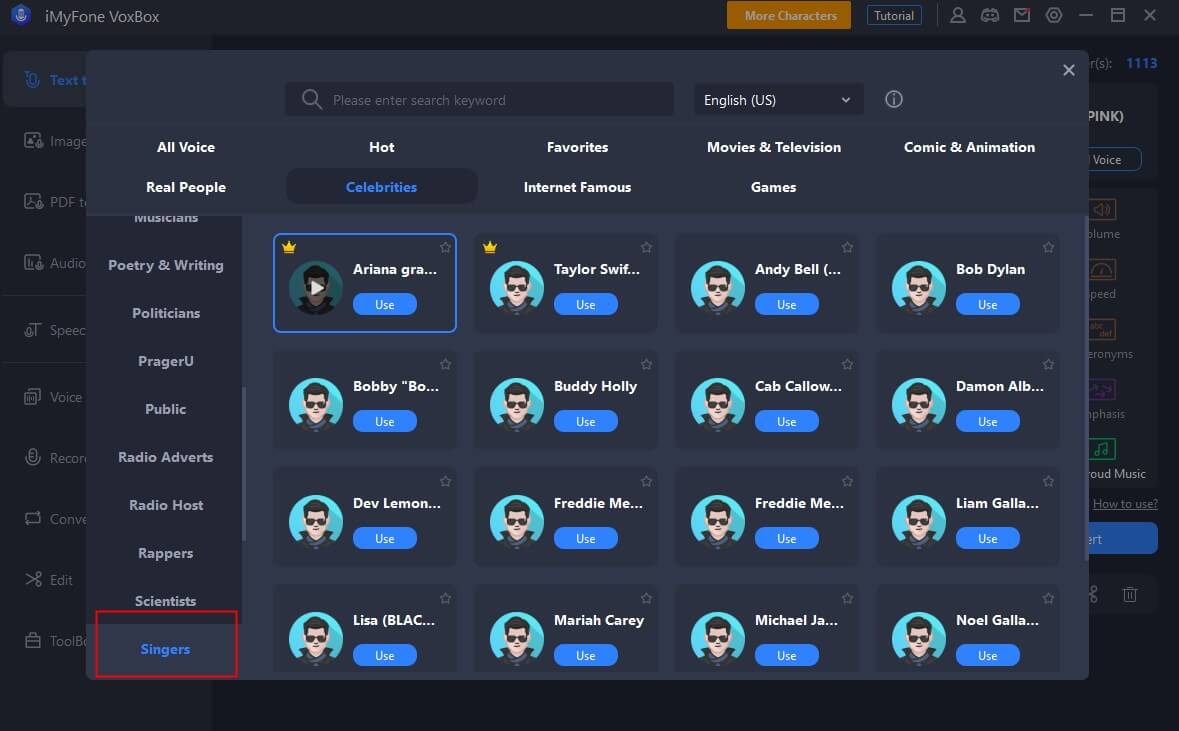 Step 3: Adjust the options and export the results.
Key Features:
Boasts a variety of artist voices, allowing you to choose from a wide selection of voices that suit your preferences.

Over 3200+ voices available in 46+ languages.

You are allowed to export your creations in multiple formats.

It processes fast and secure.

Allows to clone anyone's voice.
Conclusion
In summary, MusicAI presents an incredible opportunity to create Bad Bunny AI cover songs with ease. Additionally, VoxBox's text-to-speech technology allows for effortless utilization of Bad Bunny AI voice in various ways.
With the help of these free AI song cover generators, you can discover the secrets of crafting your very own Bad Bunny AI cover songs.
Let your imagination soar and bring your musical visions to life!