Want to prank your friends using a different voice but have no idea which is the best voice changer for discord? Don't worry; we've got you covered. When it comes to voice changers, you have to be super picky. If you use a lame one, it can ruin the whole fun and waste your time.
Furthermore, you should also know how you can use it properly and which setting suits it the best. Lucky for you, as in this article, we are discussing everything. So, how to use Discord voice changer on Windows and Mac without facing any trouble? Let's find out.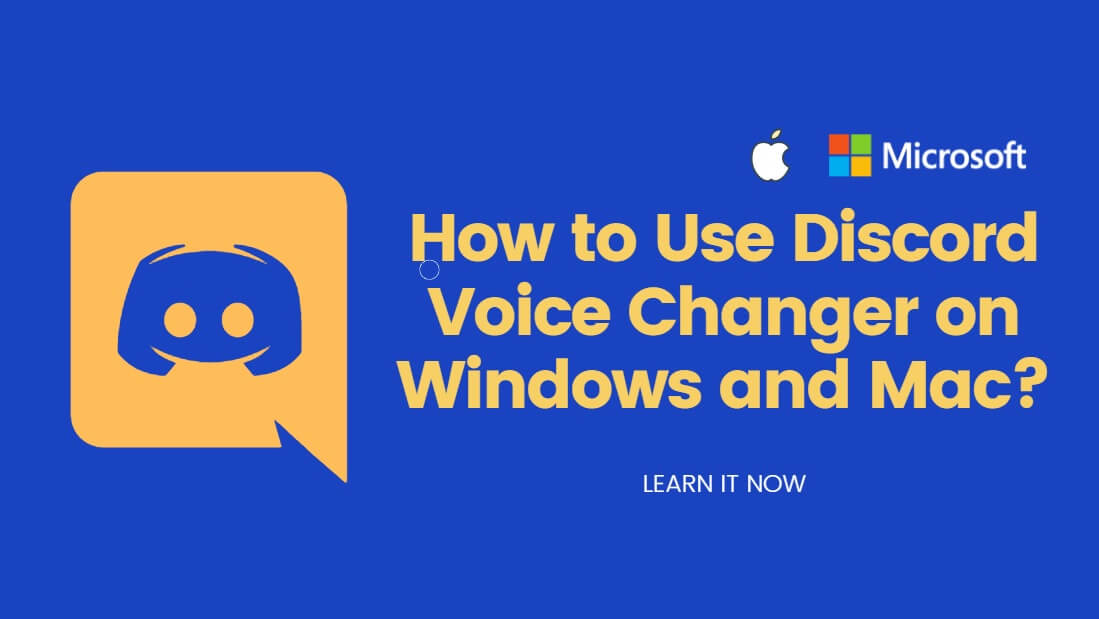 Part 1: How to Choose a Suitable Discord Voice Changer?
Choosing the right App is the main part behind this whole "voice change" thing. You can't select it randomly. You must have to consider some important factors before you decide which voice changer app is the best.
Here are the top factors which must be looked into before you download a voice changer.
1. Functions:
The main thing in a voice changer is the functions and the features. You must check the real-time voice changes using demos, check whether it works with discord, what formats it supports, etc.
2. Voice Effects Options:
Variety in voice effects is an indication of a great voice changer. If it offers only a few effects, then you can't have much fun with it. So, go for those apps that offer you diverse choices regarding voice.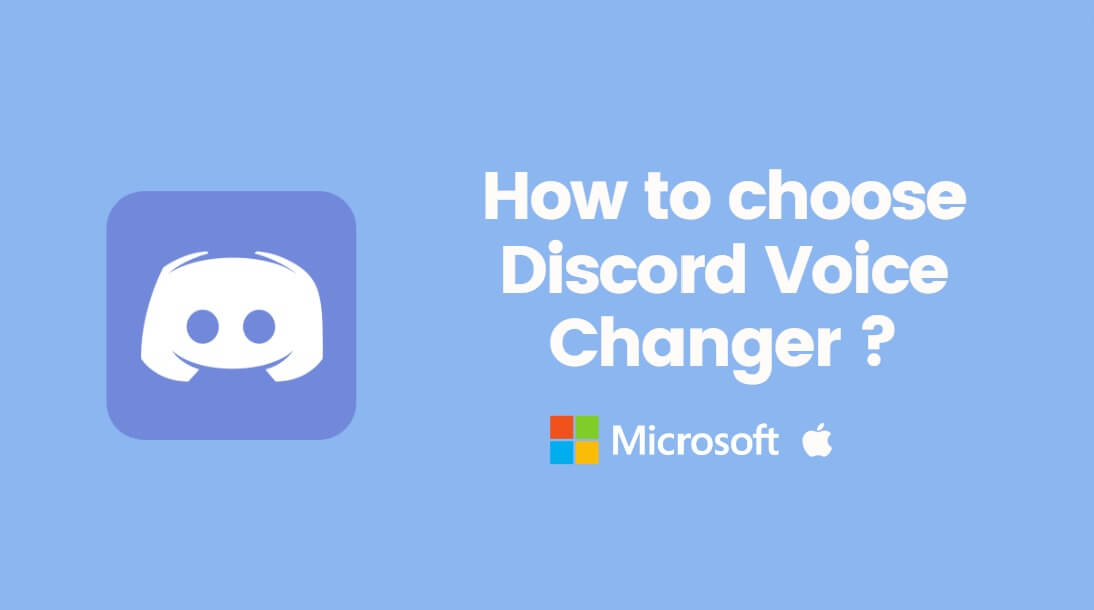 3. Voice Customization:
Another important factor that must be present in a top-quality voice changer is the voice customization options. A user should be able to adjust their voice easily according to their liking.
4. Operating System:
You should go for such Apps that support multiple operating systems. They should be easily used Online, on PC, and on Mobiles. Plus, voice changers should work for both Android and iOS devices too.
But the problem arises when you find out that almost every voice-changing app lacks one of these factors. The worst part is that finding a perfect voice changer can take a lot of your time too.
But Great news!
We've already done this work and have shortlisted the best voice changer you can download.
It's MagicMic. Want to know why? Then continue reading!
MagicMic-Powerful Voice Changer for Discord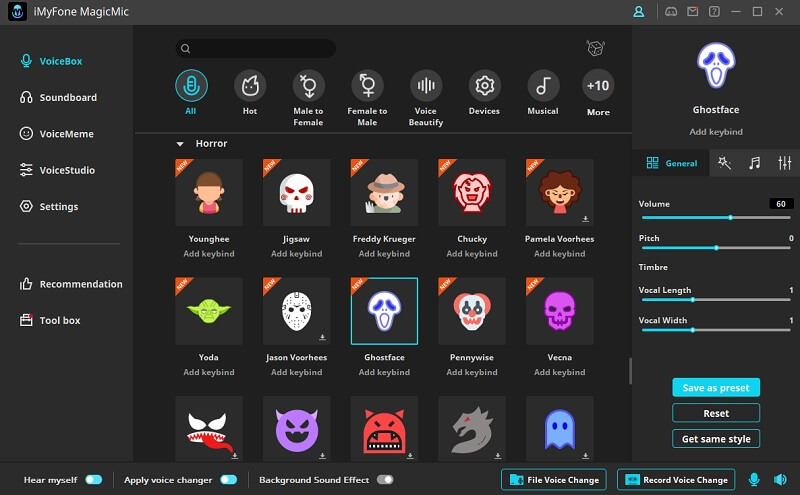 Popular voices:
Operating system:
It works smoothly on Mac and Windows, Android and iOS.
User Rating:
It has a 4.5 rating out of 5 on the official website. Furthermore, reviews on other platforms like Reddit are also positive and filled with admiration for this tool.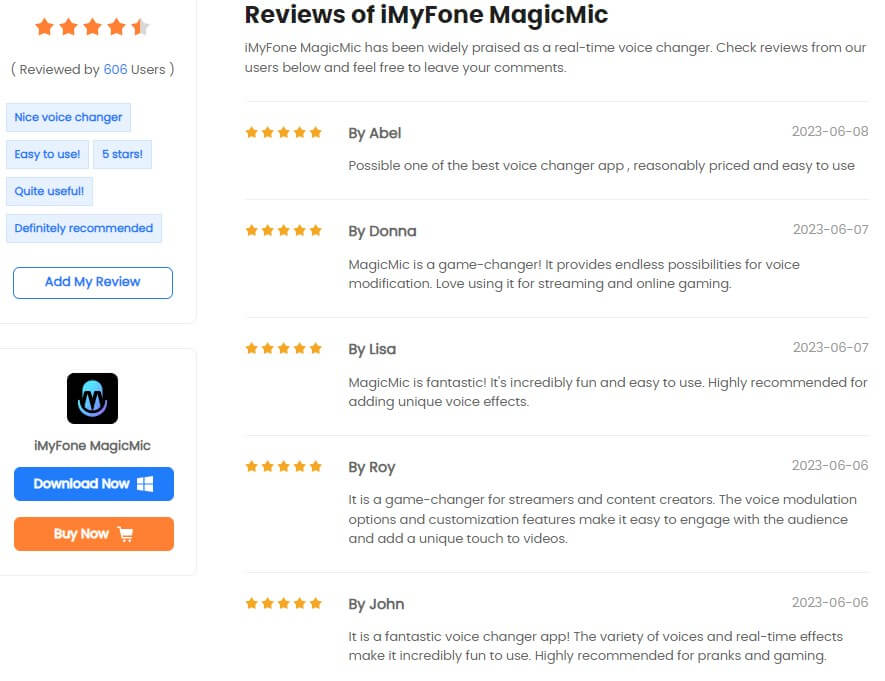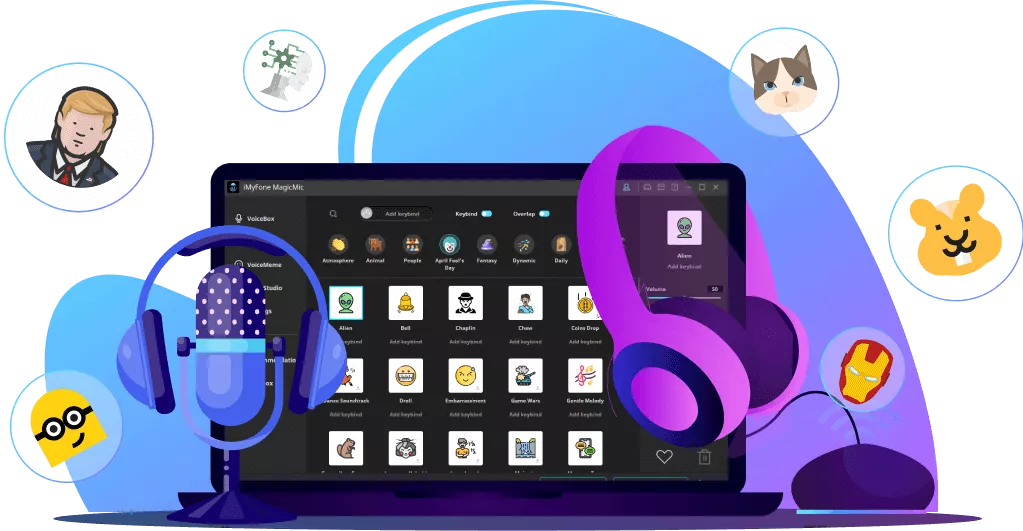 MagicMic has more than 100 voice filters and 500+ sound effects which can change your voice to anything.
You can do many other things with effects like replay, mute, overlap, etc.
It also supports voice recording.
You can export the file to anywhere you want easily.
It also allows you to import any audio file you have, which you can then edit as well.
Part 2: How to Use Discord Voice Changer on Windows?
Using MagicMic on Discord using Windows (PC) is super easy. Here's how to do it:
#Step 1: Using MagicMic on Discord using Windows (PC) is super easy. Here's how to do it:Finish input and output setting on MagicMic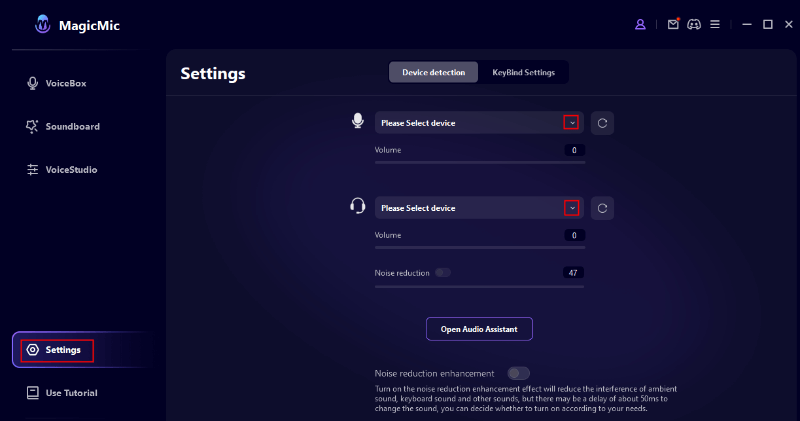 #Step 2: Next, open discord, and you will see the Settings icon at the bottom right. Click on it.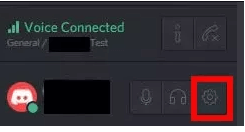 #Step 3: Go to the Voice tab and then choose the input device. Change it to Microphone. You should also untick the Automatically determine input sensitivity.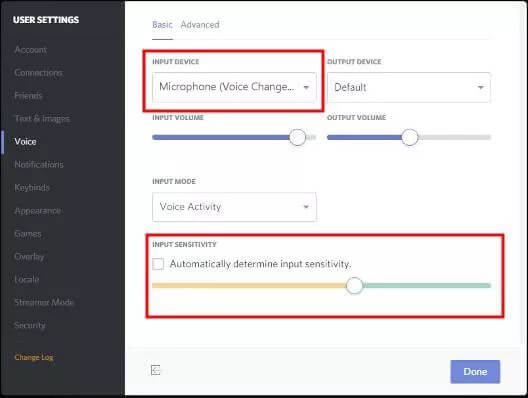 #Step 4: In the next step, speak with your microphone and adjust the sensitivity according to your liking. When you are done, click Escape. That's it. You can then change your voice to anyone from the collection.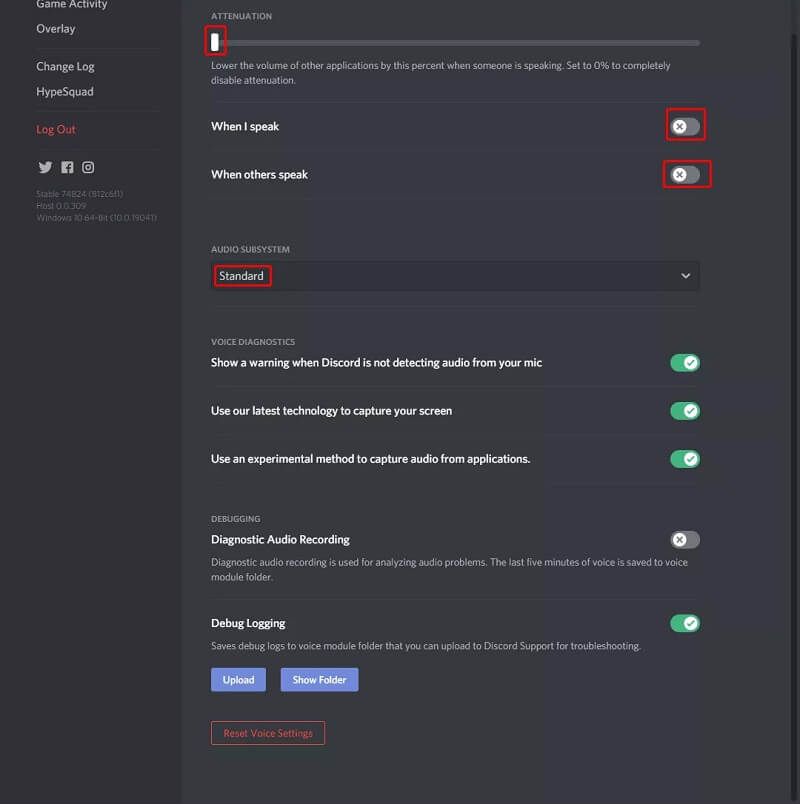 That is how to use a voice changer on discord on Windows.
Don't have windows but have a Mac? Don't worry; keep reading to learn how you can do the same using Mac.
Part 3: How to Use Discord Voice Changer on Mac?
Using discord voice changer on Mac is also very similar to using it on a PC. Here's how you can use it:
#Step 1: Download MagicMic on your Mac and then launch it as on Windows.
#Step 2: Open the discord, and at the bottom left corner, you will see Voice settings. Click on it. Next, go to the Voice tab and choose BlackHole 2ch as the input device.This is the only different settings as on Windows.
#Step 3: The other step is same as on Windows.
Part 4: FAQs About Voice Changer for Discord
Q1: What To Do If Discord Does Not Work With MagicMic?
If discord does not work smoothly with MagicMic, then do the following things:
First, check if MagicMic virtual audio device (named BlackHole 2ch on Mac) is selected as an input device by going into the Audio settings. Then, check the output device status on both MagicMic and Discord and see whether there is still a problem or not. If yes, then turn off input sensitivity.

One of these things will surely work for you.
Moreover, if the voice is not clear, then turn off echo cancellation and noise suppression Modes.
Q2: Is MagicMic Voice Changer Free?
MagicMic is free for Android and iPhones, but not for PCs. If you use a PC, then we still highly recommend you go for MagicMic. Its top-quality features and voice effect options make it a must-use tool!Click to check the difference between pc and phone version of MagicMic voice changer for Discord.
Conclusion
So, how to use Discord voice changer on Windows and Mac? First, choose the best voice changer for discord, which is MagicMic. Download it and then launch it.
After that, open discord and go to the Audio settings. It will be on the bottom right side of Windows' screen and on the bottom left side of Mac's screen. Next, select MagicMic as an input device, and that's it.
You can then change your voice to any popular voice you want and then prank your friends. So, download MagicMic and have fun changing your voice!
So, why not give MagicMic a shot with the free trial version?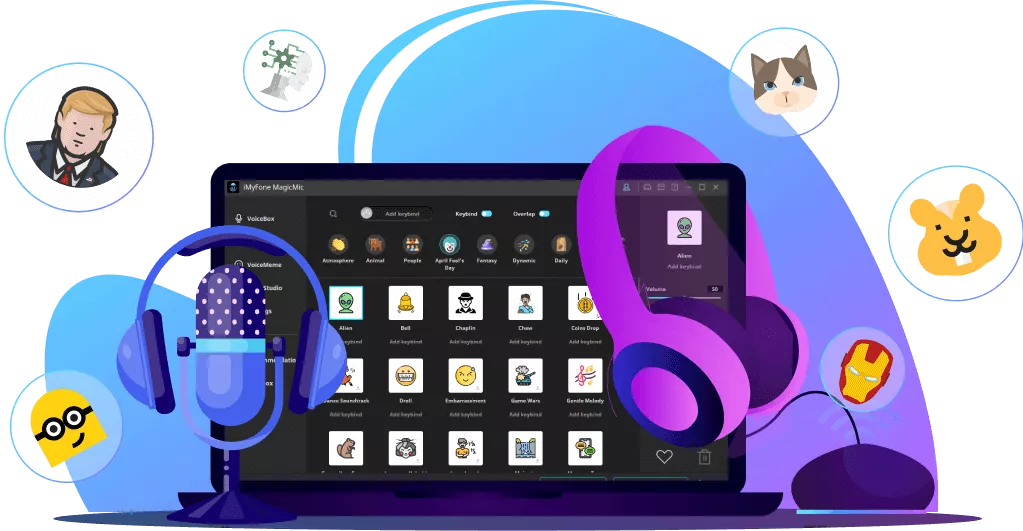 100+ Voice effects for one click voice changing in real-time.
Huge library with 300+ Voice Effects and 150+ Voice Memes.
Sound emulator in games,live,chatting,online class and more.
Voice record and audio voice changing are supported.
Voice studio lets you create any voice you like.