Y2Mate is a YouTube video and audio downloading site which is very popular on the internet for providing Y2Mate mp4 downloads for free. Although, YouTube downloader Y2Mate is free but has many intrusive and annoying ads popping continuously which redirect you to other websites and can lead to various malicious software programs, potentially threatening as it can store your personal information. In this article, we will see if YouTube to mp4 Y2Mate really a safe tool? We will also enlist some better alternatives to YouTube to mp3 Y2Mate, in order to prevent your PC from infected by any virus in the future.
What is Y2Mate and How to Use it?
Y2Mate YouTube downloader is a tool known for converting and downloading YouTube videos and audio files for free. It promises audio and video files in HD quality and offers multiple formats including MP3, MP4, FLV, WEBM, 3GP, etc. It's simple, easy, and fast and doesn't require any registration and you can download unlimited videos.
Downloading Steps:
Downloader Y2Mate:
Step 1: Firstly, go to YouTube and find the video you want to download and copy the URL of the link from the address bar of the browser.
Step 2: Next, you will go Y2Mate, and in the search field box on the interface, paste the copied link and click on the Search button.
Step 3: Lastly, you will choose the format of the file and click on the download button to begin downloading.
Is Y2Mate Actually Safe?
Y2Mate is a beneficial tool for downloading videos and audio, not only from YouTube but from many other video hosting platforms.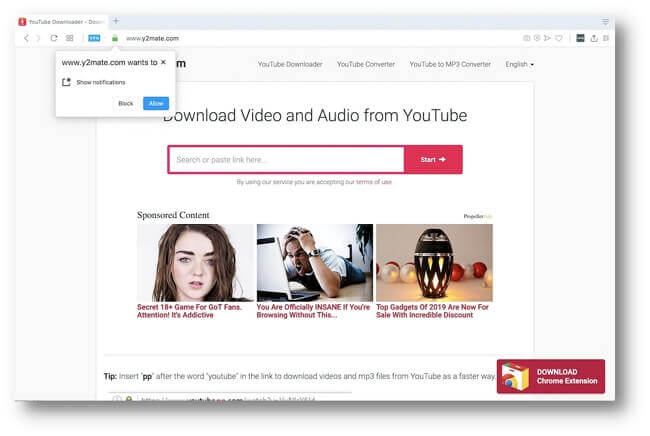 With many pros, it can't be ignored that this site leads to advertisements which could be a risk for our PC in the longer run. So, to see is Y2Mate safe let's see the points below:
Sites like Y2Mate always compromise user privacy as they have your downloading records and even the IP address.

In terms of service of this tool, they clearly state that they aren't responsible for any linked sites or content; clearly breaching the barrier of safety.

Clicking on notifications leads to viruses.

The website is safe to use itself, but the process of downloading makes it doubtful.

The sponsored links lead to adult content, games, and sometimes download PUAs and malware risking your PC.

Y2Mate safe or not? Actually, you should stop using it to prevent the attack of malware and opt for a better alternative.
How to Remove Viruses after using Y2Mate?
Are you receiving annoying notifications or see applications lurking around after using the Y2Mate YouTube video downloader? Well, don't worry; follow the guide below to maximize the security of your computer and remove any viruses that have entered the system.
Put an end to Notifications
Here is a step-to-step guide to stop receiving notifications using your Chrome browser:
Step 1: Go to chrome and click on the three-dot icon on the top right corner of the screen.
Step 2: Then, from the drop-down menu, click on Settings, and in the search box, type Notifications.
Step 3: Under the Privacy and Security, Site settings will be pointed at, click on it and you will be directed to the next page.
Step 4: Now, you will scroll down and click Notifications which is highlighted and then, find the Y2Mate site link.
Step 5: Click the three dots beside the site link and click on the block to stop receiving notifications.

Get rid of PUAs
If you have used Y2Mate on your Windows 10 PC, then here are the steps that will lead you to remove the unwanted programs from your computer:
Step 1: Open Control Panel on your PC and then, select Programs and Features it will open the new window.
Step 2: Here, you will see the list of programs that are installed on your PC and look for any unwanted programs.
Step 3: If you find one, select it and click on the option of Uninstall to remove it.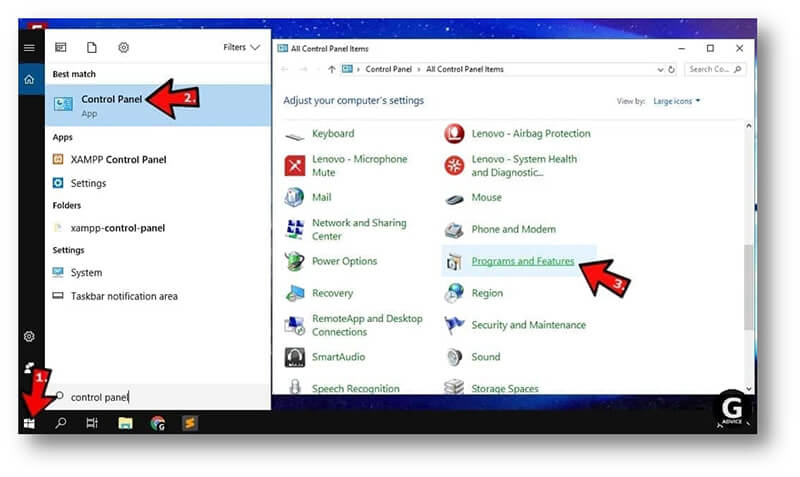 Scan your System
If you have gotten rid of notifications and unwanted programs from your PC, this is an additional step to secure your computer. Windows has its own antivirus built-in by the name of Windows Defender. The following are the steps you need to scan your system:
Step 1: Click, Windows start button and find Windows Defender by searching for it in the search bar.
Step 2: On the Windows Defender Security Center window, click on Virus & Threat Protection.
Step 3: Lastly, click on Quick Scan and the Defender will begin scanning your PC. Wait until the scan is complete.
Safest Alternative to Y2Mate: Desktop-Based Software
Desktop software programs are a better and safer alternative to all online video downloaders including Y2Mate.com. As you have seen above that in an online website where you don't require any registration and is completely free; there are immense chances that your computer gets infected by a virus or malware because they run a lot of ads to maintain their sites. Clicking on certain ads will redirect you to pages, which can be harmful and damaging for your PC and also track and store your personal data.
Advantages of Desktop Software:
Your personal data and downloading history is not tracked by anyone

Unrestricted downloading length for your videos

Option for batch downloading for playlists

Multithread technology for faster downloads

Live stream recording

Pause and resume the downloads and may also delete the entire downloading queue
3 Best Desktop Video Downloaders in 2021
As of now, we all would agree that software-based downloaders for PC are better than online downloaders with many more pros. There are a number of software downloaders available on the internet but here we have listed down the 3 best video downloader alternatives to Y2Mate:
VideoProc is a top-notch video downloading and editing software, which supports over 1000 websites to download content. With GPU-accelerated speed, you will be able to download videos even at 4K and 8K. It also has a batch downloading feature and a converter to change formats, resolution, and size of the file.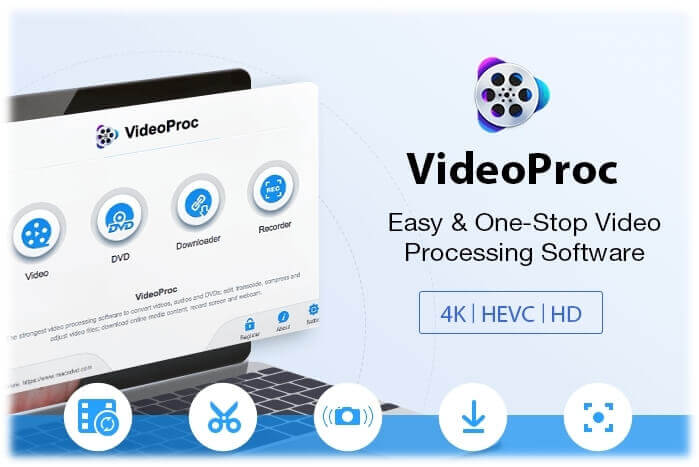 It is another video downloading and converting software available which provides high-speed downloads. It offers batch downloading to save an entire channel in any video quality from 720p to 4K. It allows you to extract audio in MP3, M4A, etc. and supports 360° and 3D videos.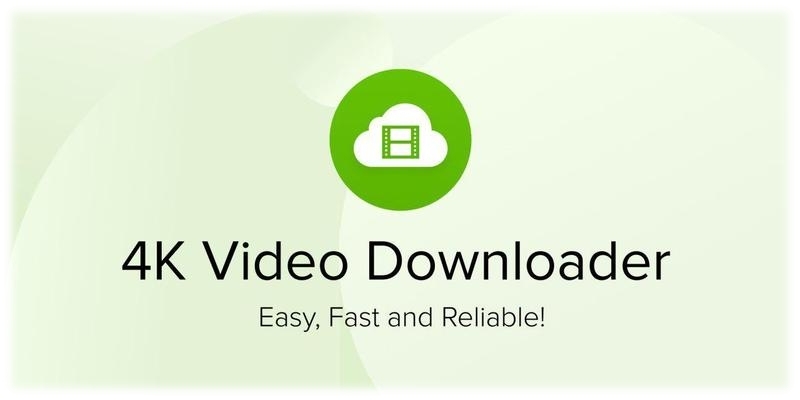 Last but not least is iTubeGo YouTube Downloader, which supports downloading videos from over 10,000 websites. Many supported video and audio formats so you can convert your files after downloading. The tool allows you to extract background audio and also download subtitles and has a 10x faster downloading speed.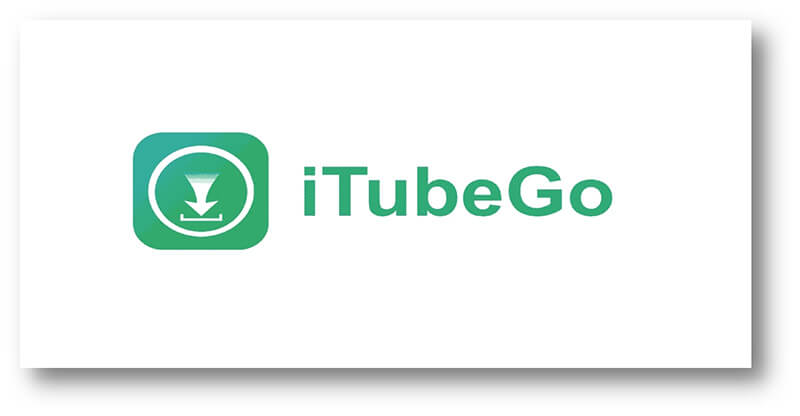 Also Read: Top 4 YouTube Converters & Downloaders - Convert to MP4 720P HD
The Ultimate Video Editing Software for Downloaded Videos - iMyFone Filme
If you are a content creator and make videos this is your chance at getting an amazing editing software which is iMyFone Filme. It is an all-in-one solution for editing your videos to give them a professional look without putting in much of an effort. With amazing video editing features and easy to use interface it is perfect for beginners. Not only it will be helpful to crop and trip your videos but also add amazing filters, effects, and texts. So, what are you waiting for?
Key Features
Intuitive and clean interface which makes it a beginner-friendly tool

Quick, easy and high-quality video editing before posting

Comes with more than 170 video effects and filters

20+ Fast video modes and many themes to match your event

Supports around 5 audio output formats which may include mp3, m4a, flac, etc.

The tool supports more than 8 video formats mp4, mov, m4v, webm, and many others

It has 50+ audio tracks to add to your videos

Supported with Windows and Mac OS
Steps to edit videos with iMyFone Filme
Step 1: Import Footage
Firstly, import the footage you want to edit to Filme software from the files on your PC. To edit the clips, drag and drop them on the timeline by tapping on the '+' icon in Filme.
Step 2: Edit the Video
You will be able to change the settings of your video by clicking on the menu option which is in the top right corner of the tool. Here you can edit the video, set a particular contrast, add effects to change the mood of the video, transitions, subtitles, text, and audio from what is present in the software.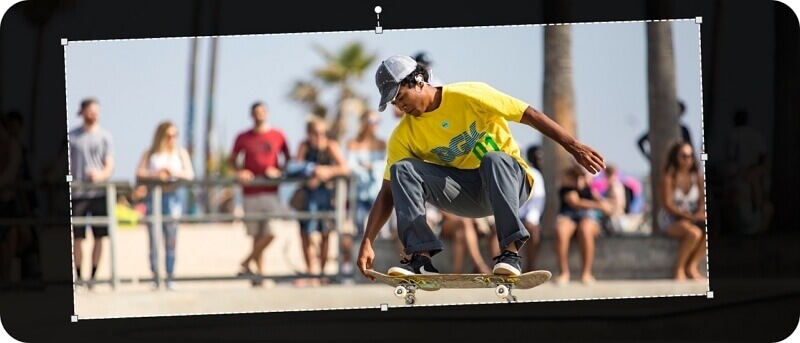 Step 3: Export video
Lastly, export the video you edited and share it to your social media or upload it to YouTube. You can also send and share with your friends & family.
Frequently Asked Questions (FAQs)
1. Does Y2Mate really have viruses?
Y2Mate doesn't have the viruses but the pop-ups and advertisements on it can lead to PUAs which may have viruses.
2. Is it legal to download YouTube videos with Y2Mate?
Only the content available in the public domain, creative commons, copyleft, and the videos with download option are available for download. Otherwise, you cannot download the copyright content.
3. What is the safest alternative to Y2Mate?
Desktop downloading software are safe, ad-free, and better alternative to all online downloaders including Y2Mate.
Final Words
While concluding this article, you must have understood that online video downloaders including YouTube video downloader Y2Mate can be fast and easy options but are not really safe for your PC. Try downloading your favorite videos with desktop software programs to prevent infectious viruses from entering your PC.