Adobe offers one of the best video editing and graphics software. There is a wide range of tools and software suites available. In this article, we are going to have a look at Adobe Premiere Elements. We will discuss the tool, its pros and cons, pricing, compatibility, and everything you need to know. For your ease, we will also share some alternatives you can use.
What is Premiere Elements?
Adobe Premiere Elements does not need an introduction. It is one of the best video editing software out there. The features of this software are exceptional and breathtaking, and you can take your video editing to the next level.
Premiere Elements empowers you to transform your imagination into reality and give it life. The best part is that it is easy to use, and you won't find a better application that provides ease of use with such features. You can do almost any type of edit using this application, and there are tons of tutorials available for beginners.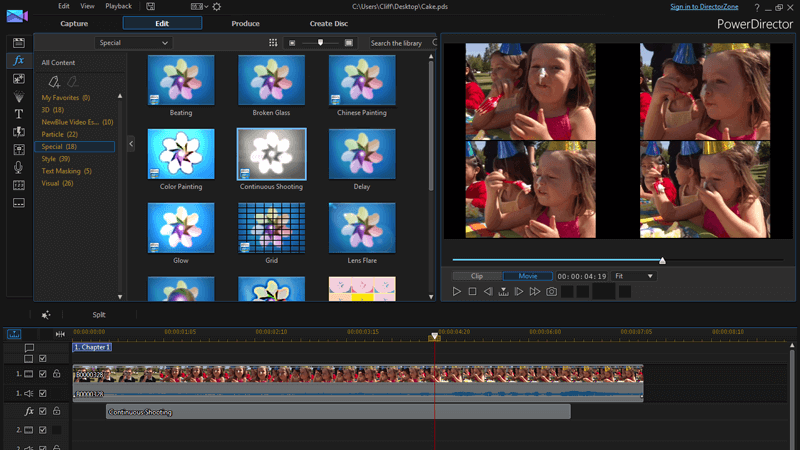 Pros and Cons of Premiere Elements
Pros of Premiere Elements:

Adobe Premiere Elements is powered by Adobe Sensei AI technology. It makes the video editor more intelligent to apply effects, collages, and slideshows automatically.

Using Premiere Elements is simple and full of fun. You can express your creativity using its tools.

You can improve the quality of your videos and make them exceptional. Whether there is a light issue, poor focus, or any other problem, you can make everything perfect.

You can see the effects and every change you make in real-time. There is no need for rendering.

It helps you select any object in the video without any hassle. Later, you can change the background and make other edits.

You can also edit your audio and mix music.

The cinematic styles, titles, effects, templates, and other features are mesmerizing. It will help you make your videos stand out from the crowd.

Due to AI, your videos and images are organized. You can search for them by tags, faces, and actions.
Cons of Premiere Elements:

Premiere Elements is a basic tool for beginners, and it lacks some advanced tools.

There is no screen recording facility in the video editor. Thus, you need to use another tool for the purpose.

The rendering speed of the video editor is slow.

Compatibility, Pricing, Setup Adobe Premiere Elements
Compatibility
Premiere Pro is available for Windows and macOS. There are some general and specific technical requirements. The general requirement is having 8GB of RAM and a 1280 x 800 display.
For Windows, at least an Intel 6th Gen or AMD equivalent processor is required. It is only available for Windows 7 and 10, 64-bit versions. The storage space required for the app is 6.9GB.
For macOS, Intel 6th Gen or a newer processor is required. It can work on macOS 10.14-10.15 and 11. A minimum of 8GB storage space is required.
It is recommended to have extra space of 10GB to download the file as required. The computer should have an SSD to ensure the fast performance of the app.
Pricing
Adobe Premiere Elements is available for $99.99. This is the general price, and it can be less in the discounts and special offers. You can buy it for $69.99 in special offers. The application is available in three languages, including English, French, and Spanish.
The best thing about this tool is its one-time fee. You don't need a subscription to use this app. Just pay once and use it as long as you want. You can buy multiple licenses for different PCs. Moreover, you can also use the trial version before purchasing it.
Setup
The setup is quite simple. First, you need to go to Premiere Elements' official website. Sign in through your Adobe account. If you don't have an account, you create a new one. After that, download the file on your PC.
Install the Premiere Elements on your computer. You need to open the downloaded file and follow some simple steps. You will need to sign in to your account to activate the software. Enter the serial number that you have received after the purchase. Now, you are ready to use it.
Premiere Elements VS Premiere Pro
| | Premiere Elements | Premiere Pro |
| --- | --- | --- |
| Ease of Use | An entry-level video editor created for beginners. It has simple tools. | It is an advanced tool that beginners cannot use. It has tons of features, best for professionals. |
| Editing Tools | It has simple editing tools to make everything easy. It is suitable for personal use. | It is Adobe's flagship video editor that has tons of tools. It is used in the film-making and video industry. |
| Interface | The interface is pretty simple. It has only a few tools that beginners can easily maters. | The interface is commendable, but it is still not easy. The user has to find the tools and know the exact locations to use. |
| Pricing | It is available for $99.99. It is a one-time fee. Thus, it is cost-friendly for beginners. | It is available for $20.99/month for an annual subscription. For 1 month only, it is $31.49. You can pay yearly fee, which is $239.88. |
Finding Alternatives to Premiere Elements? Try These
Camtasia is a combination of a screen recorder and video editor. This is specially created for recording the screen and then editing that video using it. You can add cool effects, text, transitions, and make other changes to your videos. It is perfect for creating tutorials, presentations, training videos, webinars, lessons, and other similar purposes.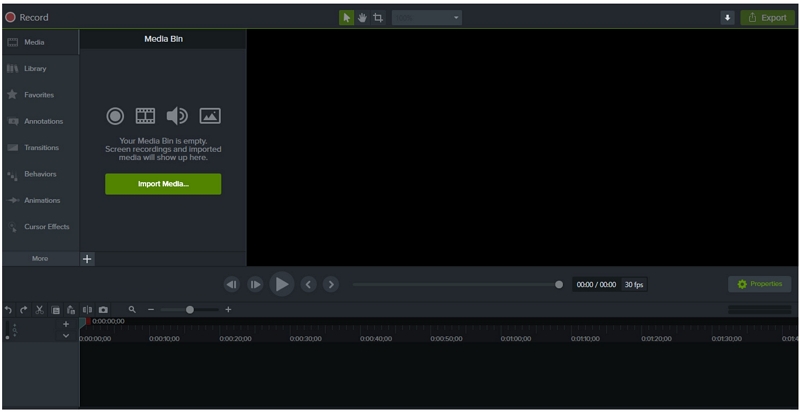 You can use this tool to edit your videos such as speeding up videos. It has all the basic editing tools along with video enhancers, such as filters and text styles.
Pros:

Camtasia offers templates that you can use to create stunning videos.

You can also edit your audio in this video editor. You can reduce noise, change pitch, and make other changes.

It can also be used to remove the green screen. You can replace the background.

You can use animations to make your videos more attractive.

It offers different types of annotations for videos.
Cons:

The features of the tool are limited as it is basically for editing the recorded videos and making them up to the mark.

There is no stock image or royalty-free music for users.
Filme is a professional video editing application for Windows and macOS. It is the perfect application for beginners and experts as it has a simple and user-friendly interface. It will help you create eye-catching videos without any hassle.
You can do almost any type of video edits as Filme offers all the basic and advanced tools. It is a versatile application that can be used as a video editor, audio editor, voice changer, video converter, screen recorder, and video resizer. You can use it to create a perfect video for any purpose, including social media platforms, freelancing, and personal use.
Pros:

It is a beginner-friendly and simple tool that anyone can use without any experience.

You can save your time as it offers simple video editing tools. There are a few clicks required to edit your video.

You can create slideshows with one click. There are dozens of templates, and you only need to select the best one and add suitable images.

It offers a wide range of effects, transitions, stickers, and filters.

You can export the file in almost any format. You can also choose the advanced settings, such as resolution, frame rate, bitrate, and codecs.

It has a voice changer to change your voice into a scary, funny, adult, child, woman, or any other voice.

It offers a screen recorderto record the screen and voice in real-time.

There is a music library to select the desired music.
Cons:

You need to purchase the premium plan to remove the watermark.
Final Words
Adobe Premiere Elements is an excellent software for beginners who want to learn video editing and make their personal videos perfect. It is a simple video editor. We have also shared some alternatives that you can try. We recommend Filme as it is an amazing video editing with tons of features. You will be able to edit your videos without any hassle.

iMyFone Filme
Make Digital Storytelling Easy with iMyFone Filme!
Download Now