In the world of music, artists like SZA captivate listeners with their unique vocal style and captivating performances. Many fans aspire to recreate the magic of their favorite artists voices, and with the advancements in technology, it is now possible to generate songs with the distinctive voice of SZA.
In this essay, we will delve into the exciting realm of generating songs with SZA AI voice, exploring the innovative AI technology to do that.
Part 1: Info of SZA (Solána Imani Rowe)
SZA, whose real name is Solána Imani Rowe, is an American singer-songwriter known for her soulful R&B music. Born on November 8, 1988, in St. Louis, Missouri, SZA gained widespread recognition with the release of her debut studio album, "Ctrl," in 2017. Her unique blend of alternative R&B, neo-soul, and hip-hop influences has earned her critical acclaim and a dedicated fanbase.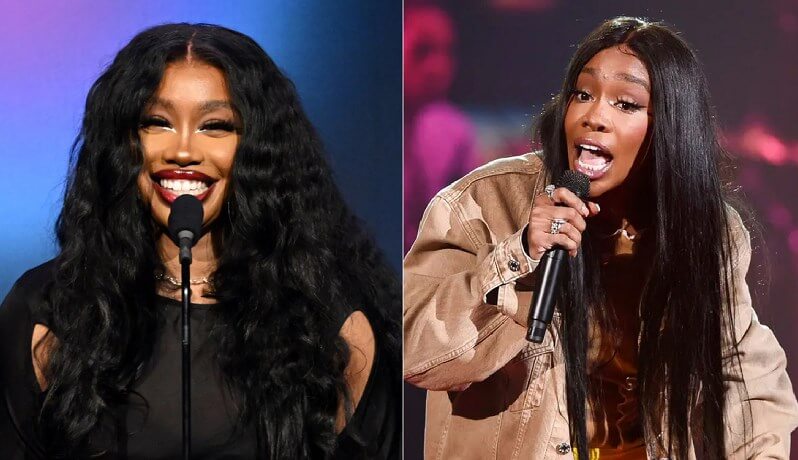 SZA's introspective lyrics and captivating vocal style have made her a prominent figure in the contemporary music scene. With hit songs like "Love Galore," "The Weekend," and "Good Days," SZA continues to make waves in the music industry.
Part 2: How About SZA Voice Type?
SZA's voice type is often classified as a mezzo-soprano. She has a warm and soulful vocal tone, and her voice is known for its versatility and expressive qualities. SZA showcases a wide vocal range and is capable of hitting both higher and lower notes with ease. Her vocal style often incorporates elements of R&B, soul, and hip-hop, and she has the ability to convey emotion and vulnerability through her singing. Overall, SZA's voice is distinct and captivating, making her a standout artist in the music industry.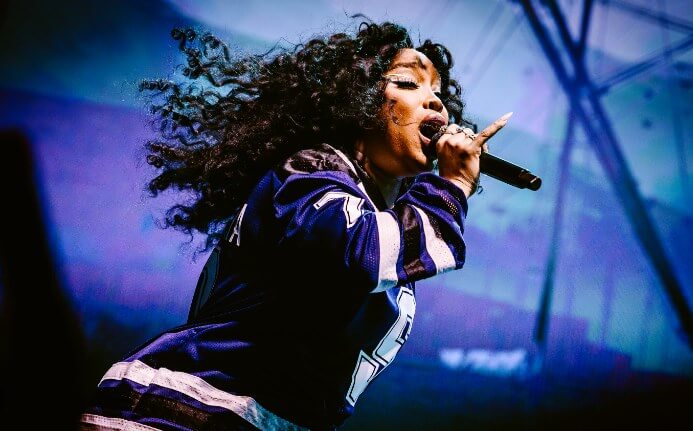 Part 3: Methods to Make Cover Songs with Realistic SZA AI Voice?
MusicAI, a groundbreaking AI music generator that offers a collection of remarkable cover songs performed in SZA's signature style. With advanced AI technology, MusicAI captures the essence of SZA's voice, allowing you to enjoy unique and captivating renditions of her popular tracks.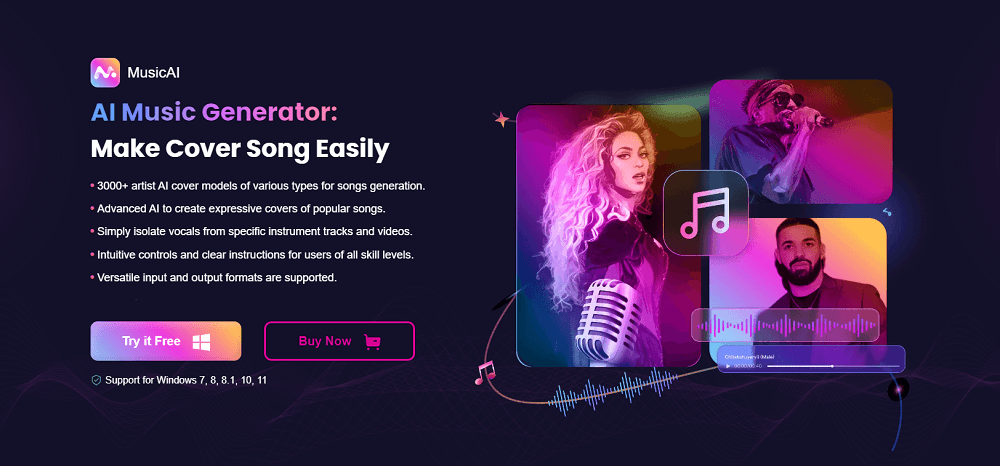 Steps to Make Song with SZA AI Voice:
Step 1: Download and install MusicAI on the website, and Click on "AI Covers".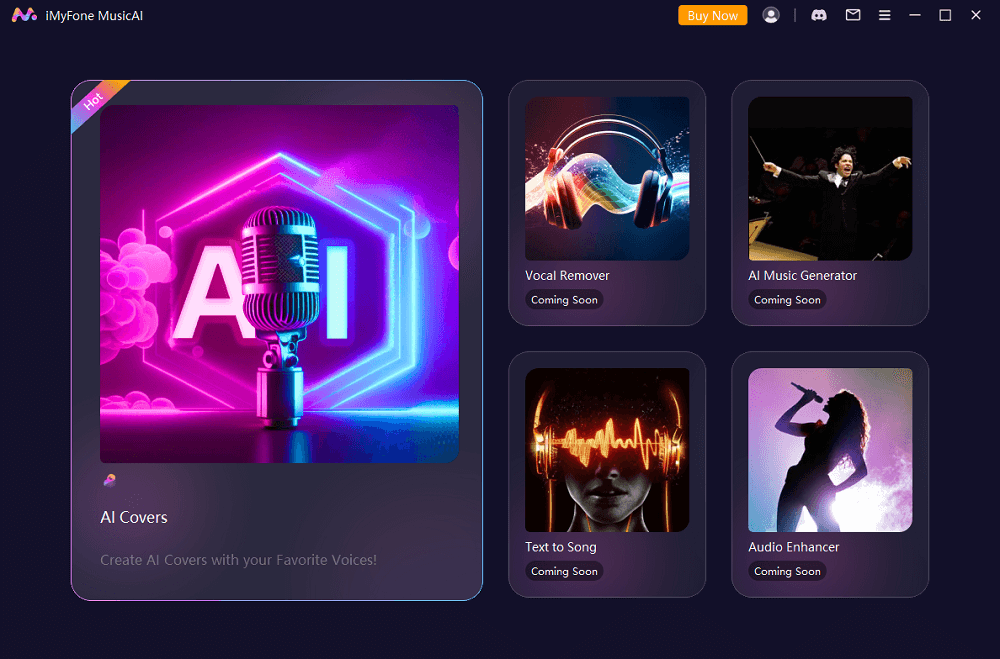 Step 2: Select the artist voice similar to SZA you prefer and upload your song file, next you can hit "Start".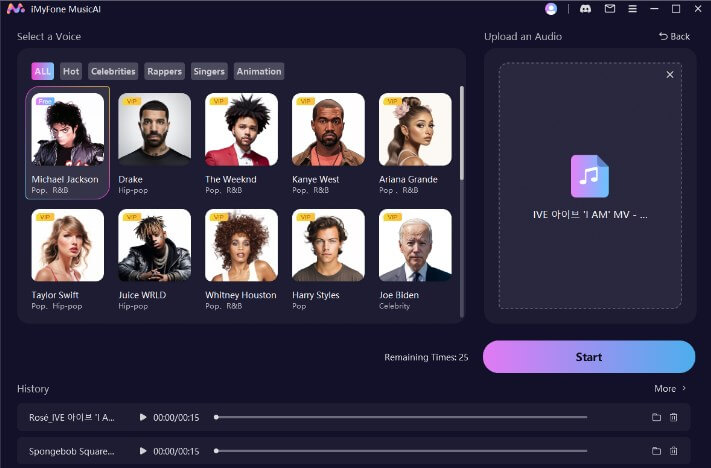 Step 3: Log in with your account, finally you can preview the cover and save it.
Key Features:
The futuristic software with upcoming capabilities: AI composition, Text to Song, and audio enhancements.

Vocal removal supported to create your own unique versions.

A diverse range of artist voices like Taylor, Miley Cyrus for covering songs with ease.

One-time complimentary trial for you.

Export your songs in multiple formats such as WAV, MP3, OGG, and more.

The generated AI covers are all clear to listen.

Effortlessly upload your own vocals and craft a customized AI model.
2. Covers.AI
Covers.ai is an innovative online platform that allows users to effortlessly generate professional-grade cover songs in various genres and styles. With its advanced AI technology, users can explore their creativity and produce high-quality cover songs that rival original recordings.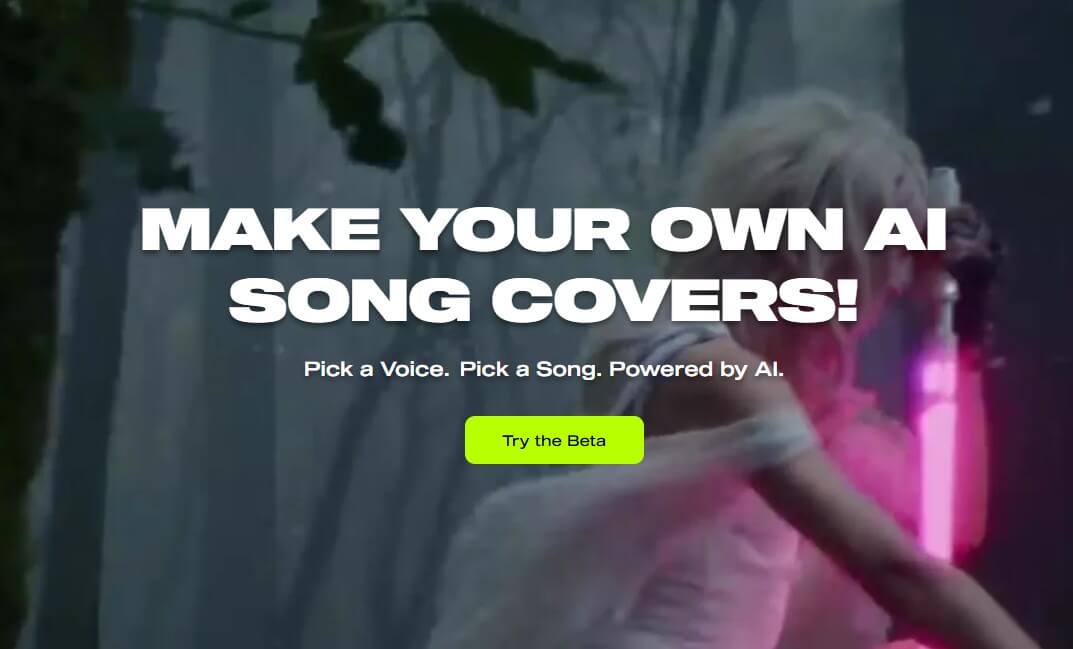 Steps to Make AI Covers:
Step 1: Visit the Covers.ai website and upload your chosen song for a unique cover.
Step 2: Choose the voice of your favorite singer from the available options.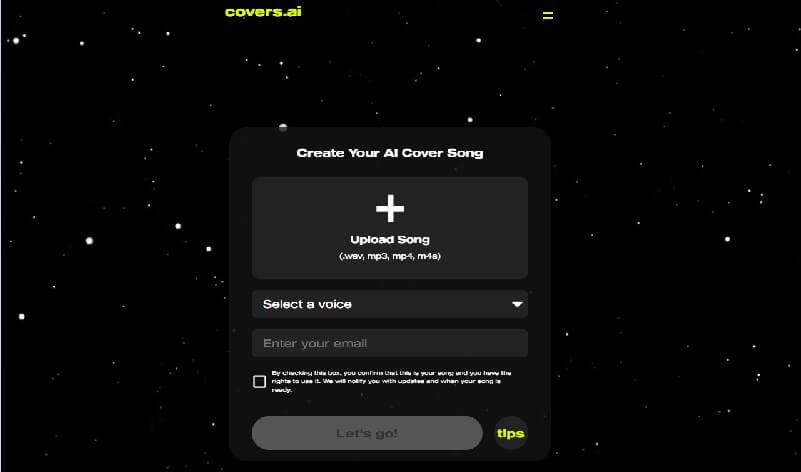 Step 3: Preview your cover to ensure it captures the essence of SZA's voice.
Step 4: Download your finished cover and share your impressive rendition with others.
Key Features:
Utilizes state-of-the-art AI technology to result in an authentic and realistic cover rendition.

Delivers professional-grade output files that meet the highest audio quality standards

Allows users to modify the lyrics and instrumentals of the song.

Offers a range of customization features, including adjustable reverb and EQ controls.
Part 4: How to Get SZA Voice Using AI Text to Speech?
VoxBox is an exceptional tool for generating SZA AI voice with remarkable accuracy and authenticity. It allows users to create personalized SZA-inspired voiceovers to add a touch of SZA's style.
How to Get SZA TTS Voice:
Step 1: Download and install VoxBox software, and Click on "Text to Speech" on the left side.
Step 2: Choose from a range of singer or rapper voices that closely resemble SZA and input the text you want to transform into speech.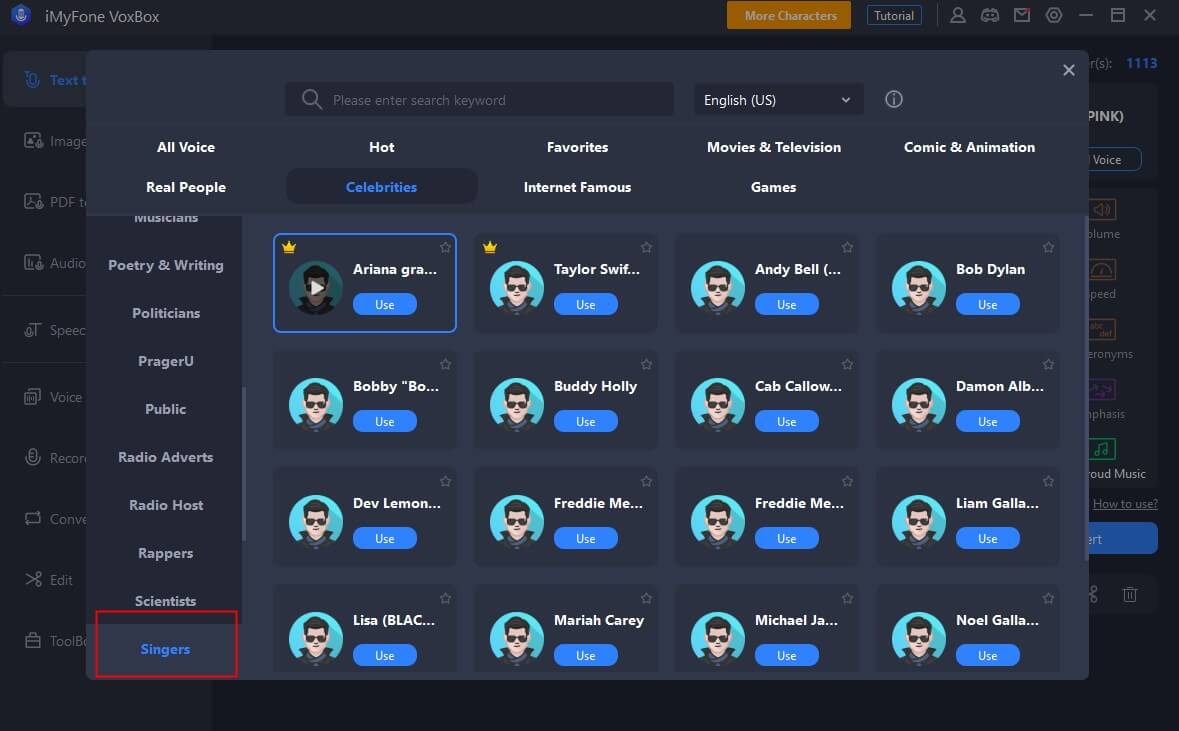 Step 3: Customize the available options according to your preferences and generate the desired dubbing.
Key Features:
Over 3,200 voices to choose from and support for 46+ languages.

Easily export your creations in various formats.

Allows you to add available bgm for the overdub.

All-in-one software including TTS, STT, voice cloning, editing, recording and conversion.
Conclusion
In conclusion, the combination of MusicAI and VoxBox brings opportunities for generating SZA cover songs and utilizing her AI voice through text-to-speech technology. With these advanced tools, musicians and fans can unlock their creativity and explore new dimensions of the music field. Now embrace the power of AI and embark on a journey of musical exploration with MusicAI and VoxBox.