Have you listened to Playboi Carti songs and wanna to get his voice to create a exciting hip-hop song or just for your video dubbing? Whatever it was that drove you to need Playboi Carti AI voice, you can keep reading the article, we would like to recommend top AI song generator and AI text to speech voice generator to help you obtain what you want.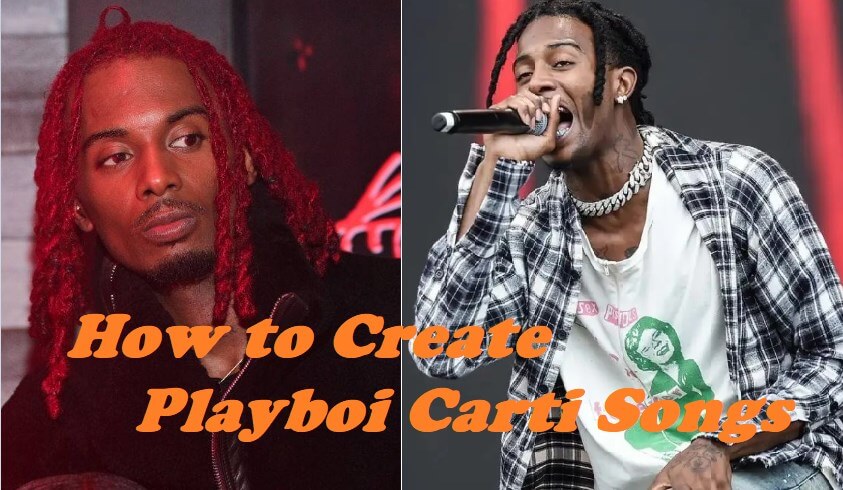 Part 1: Info of Playboi Carti
Playboi Carti, whose real name is Jordan Terrell Carter, is an American rapper, singer, and songwriter. He gained prominence in the hip-hop scene with his unique style characterized by his use of repetitive ad-libs and energetic delivery.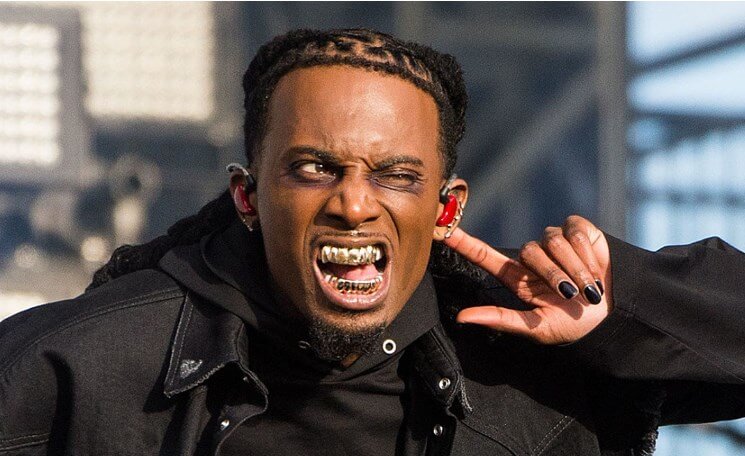 Born on September 13, 1996, in Atlanta, Georgia, Playboi Carti first gained attention with his debut mixtape "Playboi Carti" in 2017, which included hit singles like "Magnolia" and "Wokeuplikethis*." Known for his fashion-forward image and experimental approach to music, Playboi Carti continues to make waves in the industry with his distinct sound and collaborations with other notable artists.
Part 2: Best Playboi Carti Songs People Like on TikTok 2023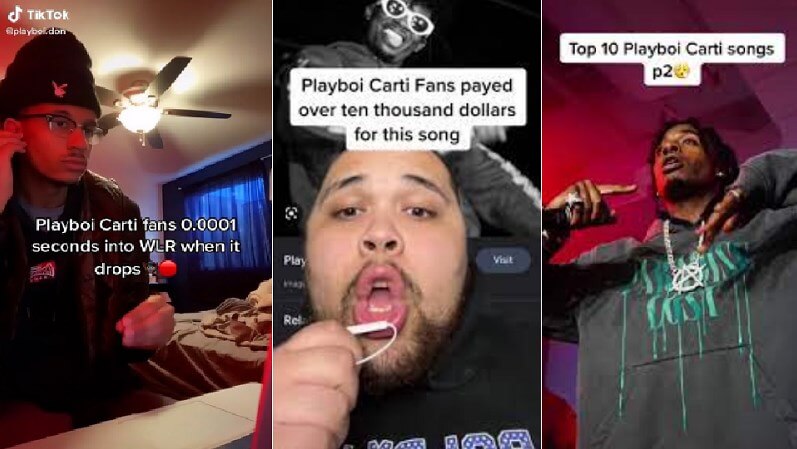 "Magnolia": This track became a viral hit on TikTok, with its memorable hook and infectious energy.
"Shoota" ft. Lil Uzi Vert: Known for its bouncy trap beat and catchy chorus, this song has become a favorite for TikTok dance challenges.
"Pissy Pamper" ft. Young Nudy: A legendary figure in rap, celebrated for his slick wordplay, business acumen, and longevity in the industry.
"Sky": With its dreamy production and hypnotic melodies, this track has captivated TikTok users and inspired creative videos.
"R.I.P.": Known for its aggressive delivery and hard-hitting production, this song has become a TikTok favorite for its intense energy.
Part 3: How to Make Covers Using Playboi Carti AI Voice?
MusicAI offers an collection of voices for Playboi Carti AI cover creation. Although it is a new software, it allows you to experience the thrill of Playboi Carti's signature style in a whole great way with advanced AI technology. Depending on MusicAI, you can enjoy unique renditions of Playboi Carti's hit tracks, giving you the opportunity to explore and appreciate his music from a fresh perspective.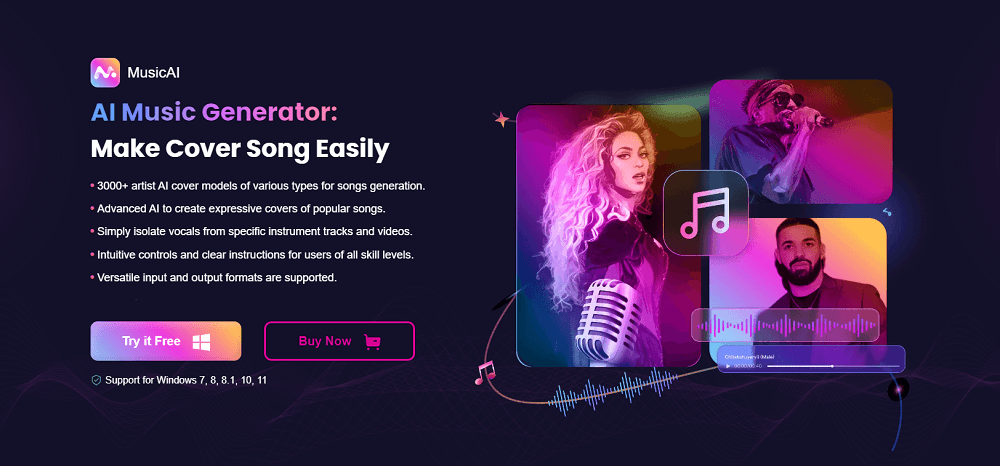 Tips to Get Song Covers with Playboi Carti AI Voice
Step 1: Download and install the software.
Step 2: Go to "AI Covers", select the voice similar to Playboi Carti you prefer and upload the song file.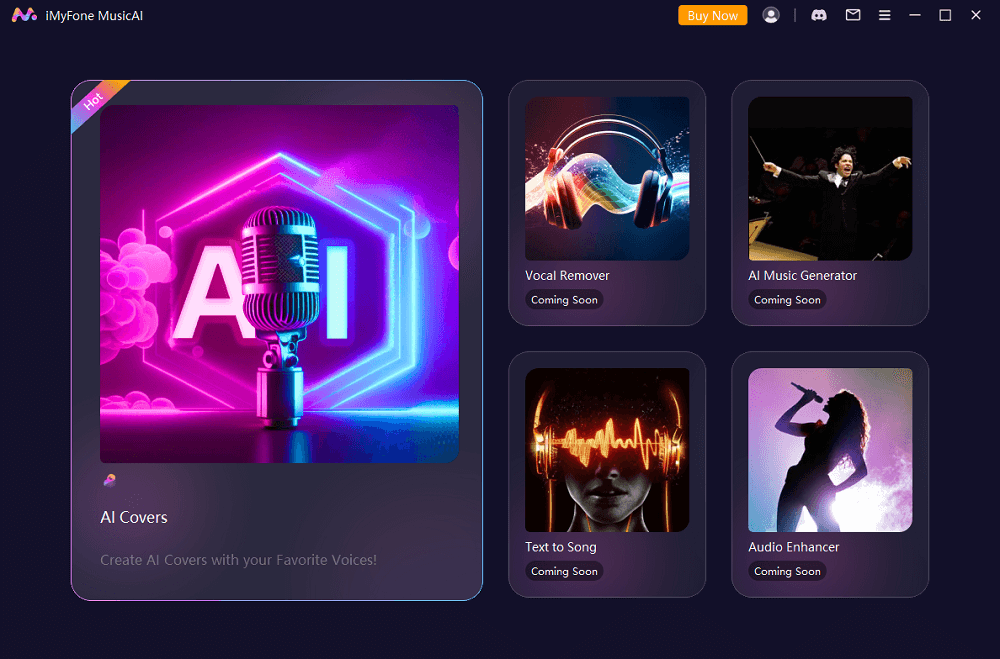 Step 3: Start and log in your account. Wait a moment, you can preview the covers.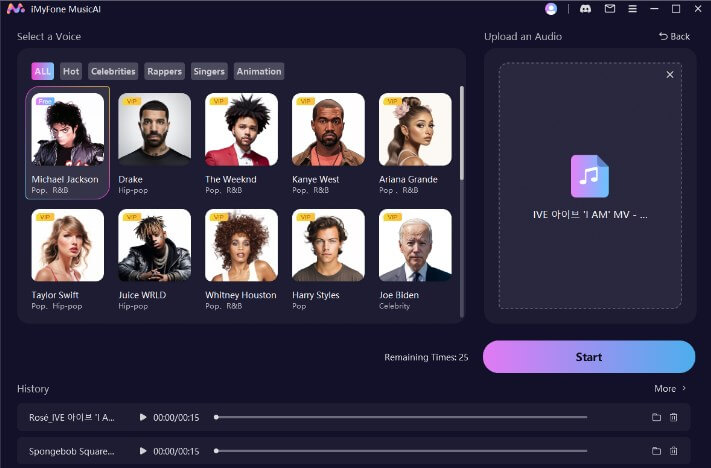 Key Features:
Discover an extensive collection of renowned singer and rapper models, including the likes of Drake, The Weeknd, and Kanye.

Effortlessly extract vocals from videos, allowing you to repurpose and remix existing content with ease.

Benefit from two innovative capabilities: AI cover song creation and vocal removal, with upcoming features like AI composition, text-to-song, and audio enhancement on the horizon.

A convenient free trial and download option.

Export your created songs in various formats like WAV, MP3, OGG, etc.

It is sure to delight your ears with their unique and captivating sound.
2. Mubert - AI Music Generator
Mubert is a groundbreaking platform that combines the power of Artificial Intelligence with the creativity of music producers, creating a unique symbiosis between humans and algorithms. With a vast database of samples from numerous artists, The ai song maker takes over to generate instantly tailored, royalty-free music that flawlessly fits its intended purpose.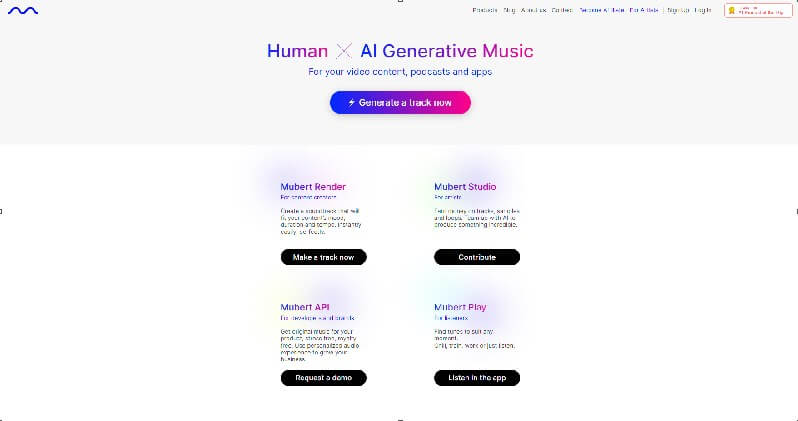 Key Features:
Instantly generate Playboi Carti tracks that are tailored to your specific needs in terms of length, mood, and style.

Mubert API allows you to integrate the power of Mubert into your own applications or games.

With Mubert, you have the flexibility to use the royalty-free music commercially and explore various creative possibilities.

Utilize the generator for rap, k-pop and more styles of songs.

You can use the AI song on YouTube, TikTok, podcasts, and videos.
How to Use Mubert Playboi Carti Song Generator:
Step 1: First you should type text for lyrics or choose genres, moods or activities.
Step 2: Next set your song duration.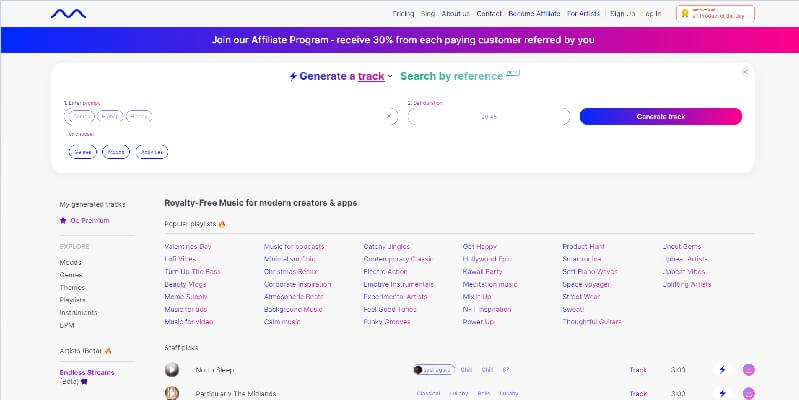 Step 3: Finally you can generate tracks for your preference.
Bonus Tips: Bonus Tips: Ways to Get Playboi Carti AI Text to Speech Voice
VoxBox is a text to speech software that offers the remarkable ability to generate AI voices that emulate the distinctive style and flow of Playboi Carti,With VoxBox's advanced AI technology, With VoxBox's advanced AI technology, you can seamlessly harness the essence of Playboi Carti's unique rap style to make voiceover.

Use Text to Speech to Generate Playboi Carti AI Voice:
Step 1: Download and install VoxBox.
Step 2: Select the singer or rapper voices similar to Playboi Carti, and input the text you wanna convert to the speech.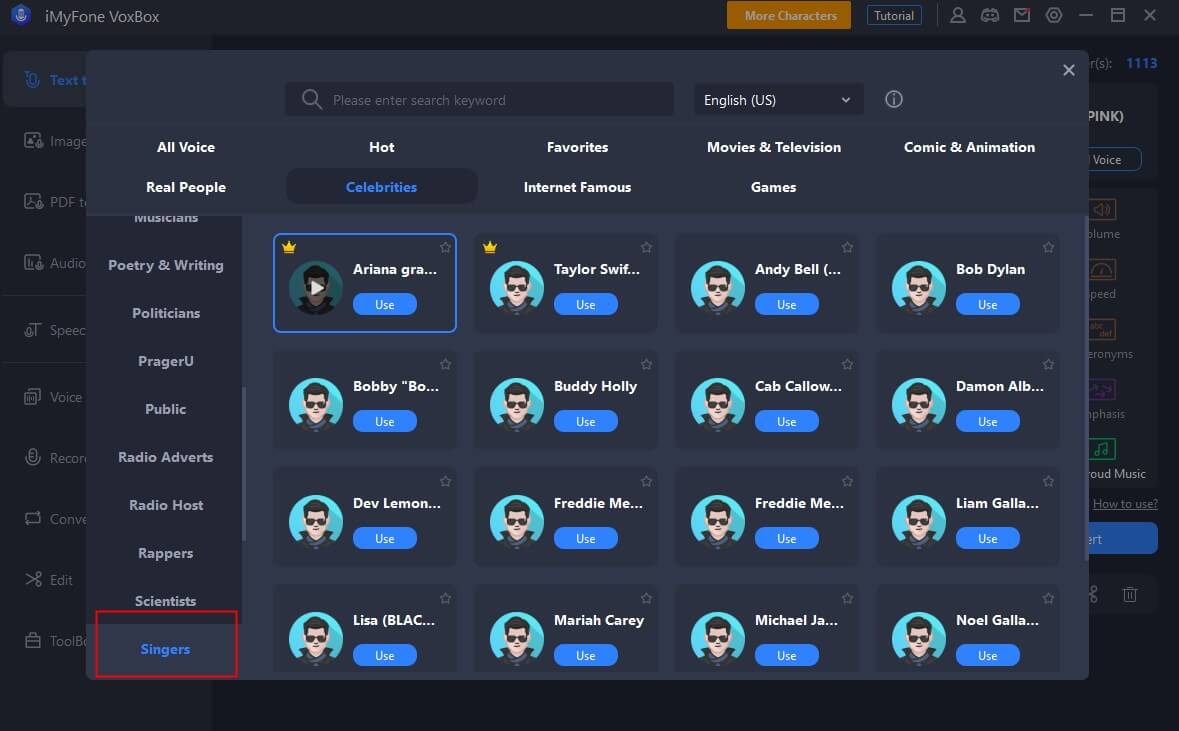 Step 3: Adjust the options and generate to the dubbing.
Key Features:
A diverse range of popular artist voices with VoxBox.

Access a wide selection of 3200+ voices and 46+ languages for dubbing purposes.

Trust in VoxBox's enhanced security measures and fast processing.

Wonderful text-to-speech and voice cloning technologies, delivering natural and expressive voiceovers
Conclusion
In conclusion, the ability to generate Playboi Carti cover songs using MusicAI and utilize Playboi Carti AI voice through VoxBox text-to-speech technology give you more creative possibilities. Whether it's for personal enjoyment, artistic expression, or even professional endeavors, these innovative tools offer a gateway to a new realm of musical exploration.