Lots of Chromebook users keep looking for suitable audio editing software for their social media posts. Of course, you can run an app from the Play Store on some Chromebook models, but what about other options such as web applications or PWAs (Progressive Web Applications) for ChromeOS? In this article, we'll look at some of the most highly recommended audio editing applications (both Android-based and Web-based) and one great desktop audio editing tool that's also a video editor!
Best Audio Editing and Recording Software for Chromebook
After reviewing several different applications, we arrived at a final list of the best audio editing software for Chromebooks. Please note that the Android apps mentioned here are only available on Chromebooks that support the Play Store.
SoundCloud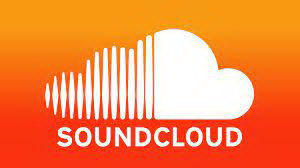 SoundCloud can be installed on Chromebooks as a web application (PWA). Once it's up and running, you'll be managing the account on the Chrome browser but some components may be saved on your laptop to make it easier to retrieve data each time you use the app. As a well-known audio promotion platform, SoundCloud allows you to either record your audio directly in the app or upload existing audio files to your account.
Key Features
Free with premium tiers

Upload and publish music and audio tracks

Interact with your listeners on a social-media-like interface

Simple audio editing options
Pros:

Easy to use

Web-based application

Popular platform to showcase your talent
Cons:

No advanced editing options

Simplistic interface

Limited track effects
Vocaroo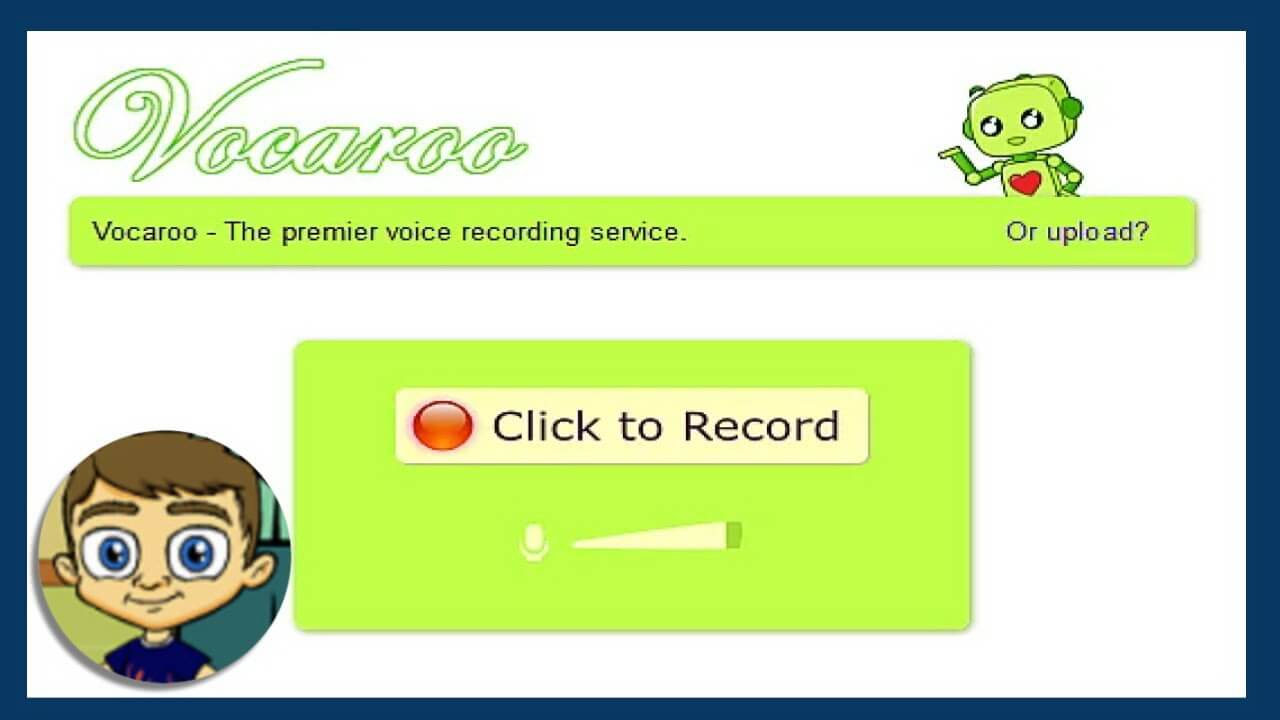 Vocaroo is another web-based utility that can run on a Chromebook browser. The interface is simple and user-friendly, which makes it appeal to a wide target audience across age groups and levels of technical familiarity. Unfortunately, there's no real editing feature but it's the perfect tool for sharing audio files across social media, etc. It even has a QR code generator where you can either scan directly or save to your Chromebook. The options are to record a piece of audio directly or upload an existing file for the purpose of listening and sharing.
Key Features
Straightforward online recordings and uploads

No need to sign up for an account

Multiple ways to share your content or save it

Minimalistic interface - start using it right away with no confusion
Pros:

Simple tool

Fast output

Easy recording and sharing

No need to sign up
Cons:

No editing tools

Limited control over audio levels other than auto adjust volume and noise reduction
TwistedWave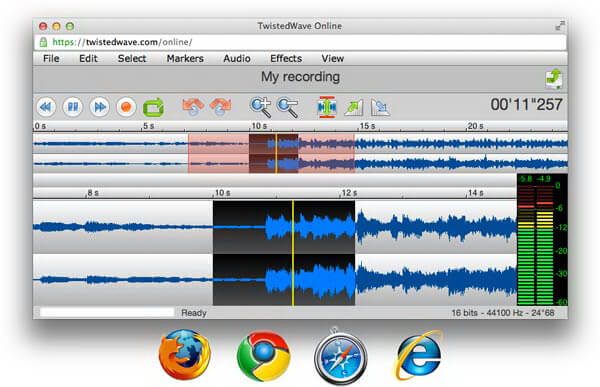 This is the first of the true audio editors featured in this article. Although SoundCloud and Vocaroo have an edge when it comes to distributing your music and audio content, TwistedWave handle editing much better. Mind you, it's not a professional audio editor with advanced editing controls but it does have its advantages.
Key Features
Available online and for macOS/iOS devices

Mid-level audio editing features

Intuitive interface with clear icons and labels for easy navigation
Pros:

Online utility

All the basic editing tools are available

Auto-saves the current edit to the cloud; save audio output files to Google Drive or locally
Cons:

Advanced audio editing not available

No multi-track audio supported
Audacity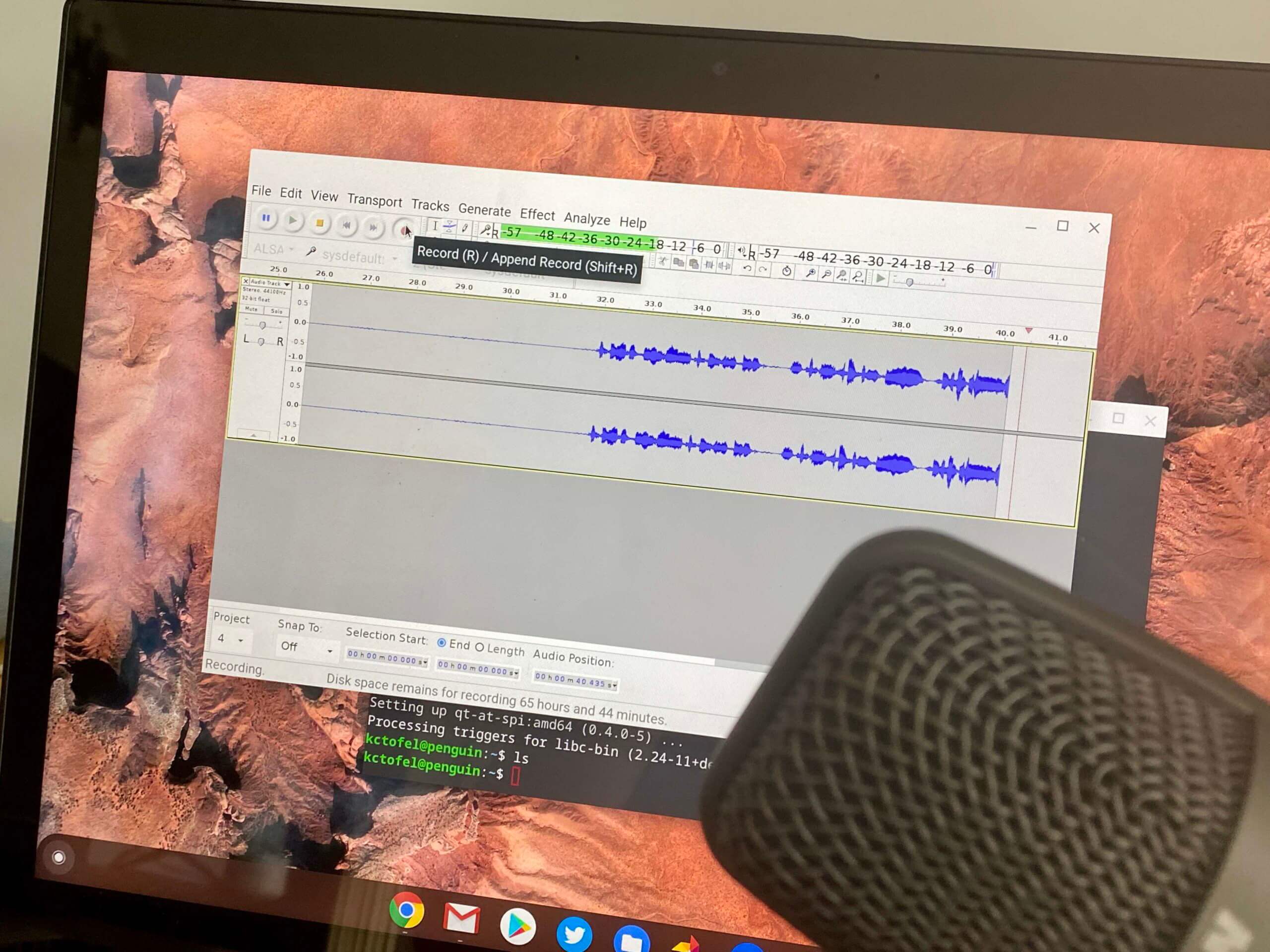 If you're looking for some advanced audio editing capabilities, then Audacity might be right for you. The best part is that this application can be installed on ChromeOS notebooks once you install Linux. This is still in beta testing but it works well for the most part. The huge advantage for you is access to mono and stereo multi-track recording with extensive audio editing tools, filters, and other perks.
Key Features
Advanced audio editing capabilities

Wide range of audio formats supported

Multi-track mono/stereo recording editing

Large selection of filters and audio effects
Pros:

Comprehensive suite of audio editing and mastering tools

Relatively easy to use

Free for everyone
Cons:

Need to install Linux on ChromeOS

Some technical ability may be required
Also Read:
Best Voice Changer for Discord Chromebook >>
How to Extract Audio from Video Vlc >>
How to Remove Background Noise from Video >>
Pro Audio Recording and Editing Software for Desktop - iMyFone Filme
Chromebooks are great because they're very fast and responsive. However, the down side is that there are no dedicated apps or an app store specially for native ChromeOS applications. That's the reason there are workarounds like Linux installation and using PWAs. If you're looking for a robsut audio editor that can handle heavy tasks and comes with a full collection of royalty-free music and audio tracks, then iMyFone Filme is definitely worth considering.
What Features Does iMyFone Filme Offer?
iMyFone Filme is essentially a video editing and video creation tool. It's very flexible in that you can import nearly any media file and add it to the library for editing. The editing feature itself offers a multi-track timeline editing interface with easy-to-use editing controls and an intuitive layout. You also get vast libraries of video effects and filters, text and titling options, free audio, and an amazing one-click video slideshow creator - Fast Video Mode.
Why iMyFone Filme?
Although Chrombooks are ideal for some types of tasks, you won't find that many comprehensive audio editors hosted on the cloud. The main reason is that these applications are too heavy for most browsers to handle. That's why we recommend using a Windows or Mac desktop video editor like Filme.
With Filme, you can leverage the power of your high-end PC for a seamless experience when editing large video files or multiple tracks of audio-visual content. Additionally, you retain access to large repositories of useful components such as effects and transitions that can be used to make your videos look truly professional.
How to Edit Audio with iMyFone Filme
Add your media to the Media Library by dragging the files into the iMyFone Filme interface. You can also use the Import Media function to transfer media files directly from your smartphone with or without a cable.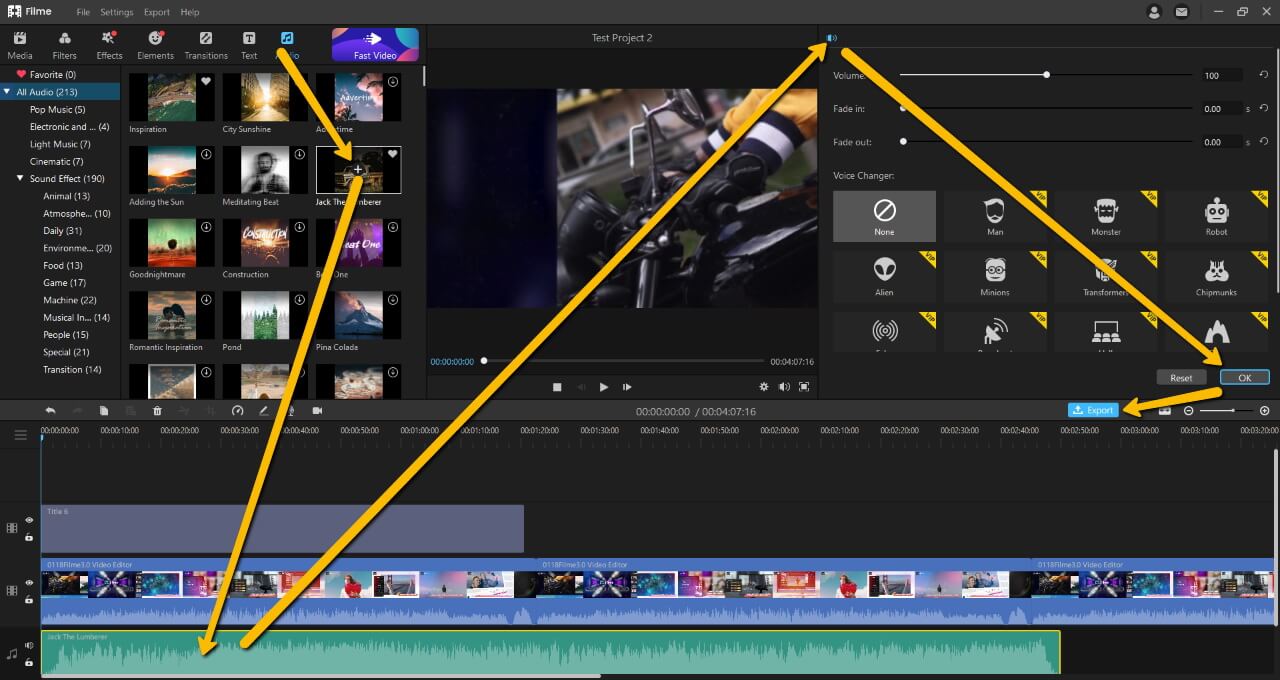 Double-click a media file to add it to the timeline; above the timeline pane, there are editing controls such as split and speed control.

To trim audio, pull the track's handles inward.

If you cut an audio file into two segments, you can add a fade-in/fade-out transition at the intersection.

To edit volume and fade levels, double-click the audio track in the timeline. This will open the editing pane on the top right.

After editing a file, click Export and specify the output parameters and destination folder. Click Export in the dialog box to save the file locally.
Here are some of the audio-related features you'll enjoy when using iMyFone Filme:
Audio and voiceover recording

All the basic audio editing tools (trim, split, speed, fade, volume)

Clean UI for an intuitive zero-learning-curve experience

Large library of royalty-free music and audio tracks

Import media directly from smartphones (wired or wireless)
Additional Features of iMyFone Filme
Full suite of video editing tools

Fast Video Mode for instant video slideshow creation

Individual libraries for filters/effects, transitions, animation, and text

Multi-track timeline editing

Screen recording tool

Import/Export - wide range of audio, video and image formats supported
FAQs
Can I install an audio editor on ChromeOS directly?
ChromeOS was designed as a lightweight operating system primarily for web use, which is the reason why most of the apps are web-based and run on the Chrome browser.Unfortunately, there's no other way to install a conventional desktop application on a Chromebook, which is why we recommend either using a web-based tool or using Windows or Mac with iMyFone Filme.
Do these online platforms come with free audio tracks?
In general, platforms like SoundCloud have music and audio that has been uploaded by the copyright holder. You can capture audio from there but you will need to license it separately by getting in touch with the owner of the track. However, platforms such as iMyFone Filme have royalty-free collections from which you can freely take and use audio clips, songs, sound effects, instrumental music, and so on.
Final Words
Audio editing is a very precise art. In order to get the best output, you need the best tools. However, most audio editors are far too complex for social media users, which makes them useless for the masses. On the other hand, a tool such as iMyFone Filme cuts all the complexity out of audio editing and gives the user only the essentials to get an audio track into shape for different usage scenarios. Whether you're looking to create good, clean audio tracks as standalone MP3 files or use them on top of a video file, iMyFone Filme has all the tools to help you get there.