Screen Recording with audio voice is common nowadays. People want to acquire software that can record a screen with great effect.
Unfortunately, only a few software available are reliable and trustworthy. Luckily, Quicktime screen recorder is one of those screen recorders who have earned huge appreciation recently.
Let's talk about how it works.
Quicktime Screen Recording with Audio
If you're wondering how to use the Quicktime screen with audio, you're not alone in asking this question.
A lot of users ask this question more often than not. Quicktime is prolific screen recording software for Mac devices. It allows you to edit music and add audio voice to your video using this special software.
Without wasting much of your time, let's try to find out how to use Quicktime software.
Steps of Quicktime player screen recording with audio
Step 1: Download SoundFlower Software
First of all, you'll need to download the SoundFlower tool on your Mac. This tool is an extension to Mac.
Using this software, you can pass audio information into other applications. SoundFlower also allows you to send or receive audio.
Step 2: Restart Mac device
After downloading and installing SoundFlower software, you'll need to restart your Mac device.
Restarting your device will help you refresh all controls, and you'll not find any difficulty during the recording session.
Step 3: Look for basic settings
In this phase, you'll need to move towards system preferences. After going there, go towards the sound tab.
You need to choose the output sound option and set SoundFlower software as an active output device for the current recording.
This process will make sure to turn off your audio signals to speakers. Moreover, it will also allow audio signals to move towards the SoundFlower platform.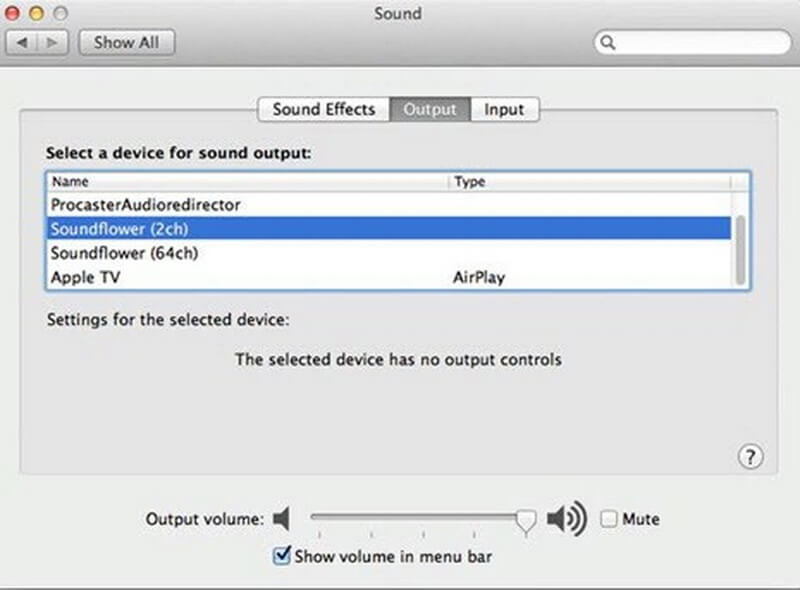 Step 4: Move towards Quick Time Windows
After making all the necessary adjustments for your sound recording, it is the right choice to push yourself towards a Quicktime window for starting the recording process.
You'll need to select a screen recording option after moving towards the file option on the top bar of your screen. From there, you'll need to choose a new screen recording option.
Step 5: Start Recording
Now, you'll need to press on little arrow option available on the screen to start your recording process.
Quicktime's video quality is pretty good, and SoundFlower software will also help you improve audio quality to make your tutorial worthy of talking.
The recoding process is pretty easy as everyone can understand it, either a professional or a beginner.

Step 6: Finish Recording
After you complete the recording process, you need to disconnect SoundFlower software from the audio input. Doing so will help you to get back audio on speakers.
For this, a user needs to move towards system preferences and press sound settings. Select internal speakers after going to output.
Also Read:
Record Audio on Google Slides >>
Tips for Recording Audio using Quicktime Player
Since Quicktime player is pretty good at screen recording, many users want to know more about it. We have come up with some simple tips for you. Following these tips, you'll be able to record your screen more appropriately.
1. Record video or screen with audio
Using Quicktime player, you can record your video's screen with audio. You can use three options to serve your purpose. The list includes '' New Audio Recording'', New Movie recording, and New Screen Recording.
You'll have to move towards the' File' to see these three options. You'll have to select quality and input source by pressing the record button to record audio and movie.
At the same time, the final option helps you record the screen with audio in two ways. You'll have to click the red record button to start the screen recording with audio.
2. Easily download and share the file.
After completing the screen recording with audio, the next step is to export that recording. Well, you can serve your purpose by moving towards '' file'' and click it.
You'll see the export option will appear. Now, you'll be presented with multiple formats to choose from.
Now, select the desired medium through which you would like to save the audio file. After selecting it, let Quicktime load the file for a couple of seconds for you.
After selecting the '' file'' option, you'll see a '' Close'' button option out there. This option will allow you to rename the audio recording you are exporting. After giving a new name to your file, you need to press the' Save' button to download that file.
Best Quicktime Alternative to Screen Recording with Audio
Let's talk about some of the alternatives to Quicktime software. We will explore all the features, pros, and cons of all the alternatives to Quicktime. You'll get a proper insight into the attributes of all these three magnificent software.
iMyFone Filme is the best video editor for beginners who want to add effects to their videos. But the surprising fact about iMyFone Filme is its ability to record a screen with audio.
It allows you to record any video's screen with audio and enables you to edit that recording. With its user-friendly and intuitive design, it allows users to serve their purpose in seconds. IMyFone Filme is probably the best screen recorder and a perfect alternative to Quicktime software.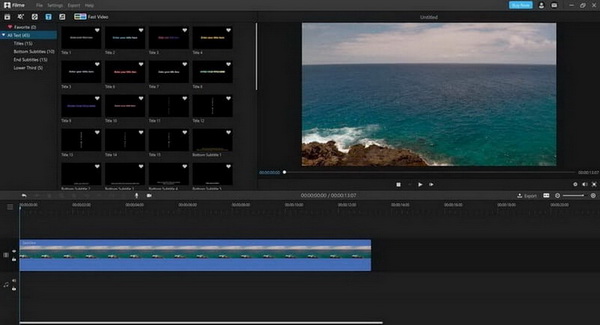 Features
1. Easy to use interface
One of the most important things about iMyFone Filme is its user-friendly interface. Even beginners won't find it difficult to explore all its features due to its sleek user interface.
2. 20 Audio modes
IMyFone Filme is probably the best screen recorder with audio. While recording audio of a particular video, you can add another 20+ audio modes to that recording. This process will make your recording even more mesmerizing.
3. Record your screen in 3 clicks
IMyFone Filme allows you to record your screen audio with just three clicks. In the first step, you'll need to open the control center. In the next phase, you need to press the start button. And the last one is to press the microphone button.
Pros:

Intuitive layout

IMyFone Filme comes with built-in effects.

It exports your recording file quicker than you think.
Cons:

Not yet
If you're searching for a Quicktime player screen recording with an audio alternative, Joyoshare Screen Recorder can be a lethal option for you.
It comes with top-notch radio recording technology. This tool is fully capable of capturing video and screen audio activities in lossless quality, including Skype calls, webinars, live chat, lectures, online radio, streaming movies, and music games.
Using its advanced design feature, you can customize the mouse effect during the recording process.
In addition, you can also export your audio in multiple formats like MP4, MOV, M4V, AVI, MKV, FLAC, AAC, SWF, etc.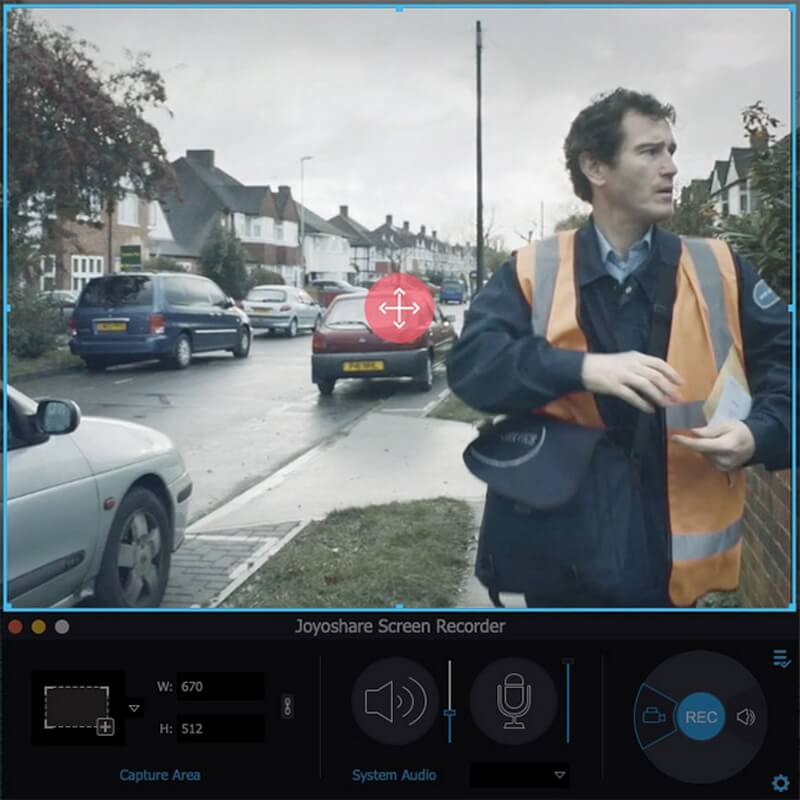 Features
Using this tool, you can record any activity in customized size and full screen.

It supports multiple output formats.

Joyoshare Screen Recorder works as an audio and video recorder in high efficiency.
Pros:

It allows you to capture fascinating videos without glitches.

Its interface is user-friendly.
Cons:

It doesn't possess a professional video editor.
A lot of users have been using VLC for its remarkable features and breathtaking audio recording capabilities. Besides being a prolific multimedia media player, VLC is also a relative QuickTime alternative.
Its user interface is pretty simple. You only need to go towards the file menu. From there, you'll be able to see the option of '' Open Capture Device''.
Now, after making small adjustments, you'll be able to record the audio of a particular video. VLC also allows you to export files in several formats. It also possesses some additional features like recording computer screens and cutting video files.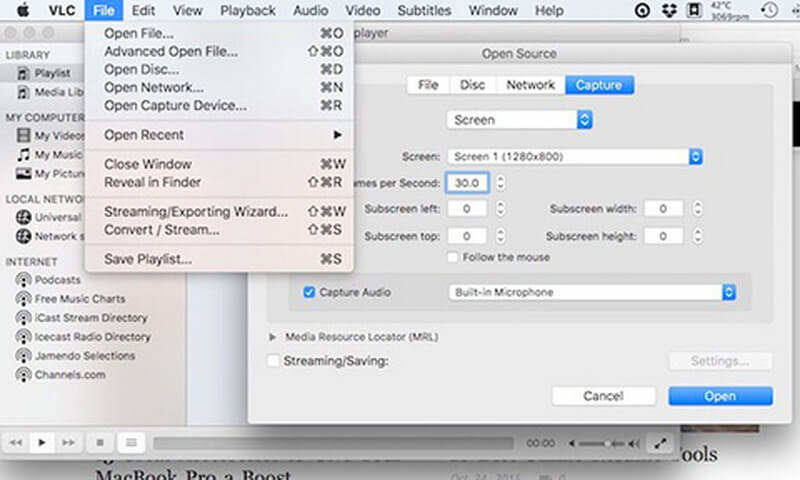 Features
It offers a sleek interface, and even a beginner doesn't need any guidance before using it.

VLC is cross-platform open-source and free software that can record your screen with audio better than you expect.

Using VLC, you can take control of its playback from a browser.
Pros:

You can record the screen of any video in just three simple steps

It allows you to export your recording in multiple formats.
Cons:

It lacks advanced record settings.
Conclusion
If we talk about the best screen recorders with audio, then Quicktime is certainly up there with the elite list. However, it's not possible to keep using particular software for a long time.
That's why people would want to know about some other alternatives to particular software. We have explored iMyFone Filme, VLC, Joyoshare Screen Recorder as alternatives to Quicktime.
Out of all three software, we recommend iMyFone Filme. It comes with a built-in intuitive design that makes your job easier than you think. However, it's your choice which software impresses you more out of all these.