OBS Studio is an open-source and free cross-platform recording and streaming program. It is built with Qt and maintained by the OBS project in a well-organized way. Different versions of OBS studio are available for macOS, Linux, and Microsoft windows. The tool is an intuitive audio mixer with filter functionalities like noise suppression, gain, and noise gate. Moreover, the software is designed to give the best performance, and you can record, stream, and enjoy different functions with this software. Sometimes, issues like OBS not recording audio during the color correction, Chroma, and masking take place. Let's discuss in detail why is OBS not recording audio and how to fix the issues.
Quick Tips for You: Best OBS Alternative to Record Audio without Issues - iMyFone Filme
Why is OBS Not Recording Audio?
OBS is a great solution for those users who want perfect self-made movies. However, several issues occur like OBS not recording desktop audio mac. The OBS studio not recording audio is a hindrance in the way to create an excellent video. Here are some common problems that become the reasons for these issues.
Audio Not Working:
While using OBS studio, the users can face the issues of OBS not recording mic audio. This issue occurs because the application only records mic audio, and it doesn't support the desktop audio or system sound. The most usual reason for the issue is an outdated driver that needs an update.
Microphone Not Showing Up:
Sometimes the basic problem of why is OBS not recording audio happens because the microphone is not showing up. In such a situation, you have to set parameters using some external mic. However, make sure that cables are connected correctly. There might be issues with the driver, so you have to check it.
Not Streaming Full Screen:
While you set up all the running, the issue you get during output is not getting a full screen, so you should know why this problem occurs. When there is a difference in resolution, you will see huge borders in the output.
OBS Game Capture Doesn't Work:
The gamers usually need OBS live stream while playing the games. However, you can face the problem of OBS audio not recording because the application may have several bugs on it. You can solve this issue in no time when you properly know how to use OBS studio. However, there might be a card driver problem that puts restrictions on the recording of OBS for the overall session.
Also Read:
OBS How to Record Screen Guide >>
How to Fix OBS Not Recording Audio?
Reinstalling OBS Studio:
If the issue of OBS studio not recording audio doesn't seem to resolve itself, you have to reinstall the app. The reason is there are many times when an app is not installed properly, it creates several issues. To uninstall OBS studio, you need to launch the control panel and then follow the on-screen instructions. You can do so by going into the setting menu, and there you will get a complete guide on how to reinstall OBS studio.
Run it as Administrator:
If you want to use a tool in all its righteousness, you should run it as an administrator. The options and features will be helpful for you to learn how to make OBS not record discord audio. You might face issues like accidental crashes and black screens. So you can resolve such issues by launching the OBS tool as administrator. The procedure is easy, and you can do it by yourself. Therefore, if you want to avoid OBS not recording audio problems, you should make OBS as an administrator.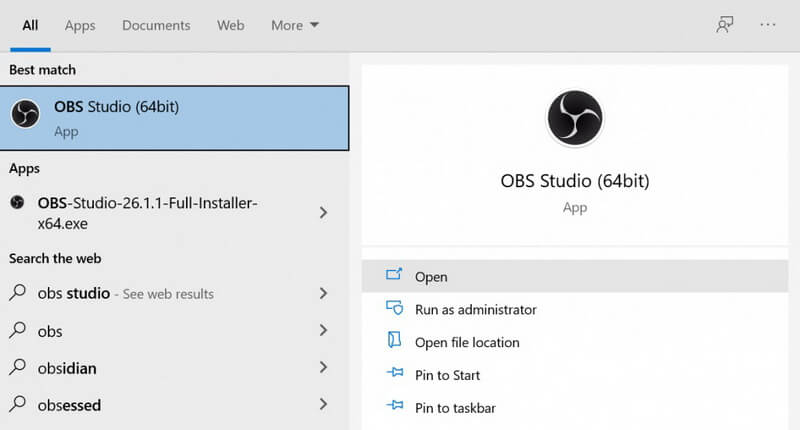 Switch GPU:
When it comes to OBS studio not recording audio, there are multiple reasons behind this issue. The basic reason is the application GPU is incorrect, and users can easily troubleshoot the issues by switching GPU preference. It is because many people are using streaming applications, and most of them are high-end users. So when you launch the streaming application, you will register the one that is integrated with the CPU. Therefore, you should switch to OBS's GPU to ensure the structure quality.
Use OBS Alternative:
If you are facing the issue of streamlabs OBS not recording audio, you can use an alternative to OBS studio. When you try some new applications, you will get a different set of features. So try to use such a tool that offers you an intuitive interface. So you can make use of the OBS alternative by following the simple steps.
Best OBS Alternative to Record Audio without Issues - iMyFone Filme:
When you are about to find the answer to why is OBS not recording audio, there are several screen and audio recorders that will be helpful for you. One of the best recording software is iMyFone Filme. It is an easy-to-use editor for both beginners as well as professionals. The tool is available for Mac systems and Windows for free. However, the exported video will contain a watermark of Filme that can be removed in the premium version. The software has built-in features, and you can do different editing by cropping, splitting, or cutting the audio. Moreover, users can create cinematic titles by applying all types of colors and fonts to the texts.
Watch this video to learn how to use Filme to screen recording:
Reasons to Choose:
Filme is a user-friendly editor, and anyone can use it.

It has all the audio and video editing tools that are required to edit recorded audio.

The software can record computer screens and zoom screens.

You can easily record screens without any limitations.
Premium Features:
The screen and audio recording are simple, and the screen size is adjustable.

You can add transitions, images, stickers, and audio to the content that you are about to edit.

The users can create a picture in picture effects. Moreover, it also provides features to place video clips anywhere in the content.

You can export videos in any desired format by using advanced setting features.
Pros:

It permits you to edit the recorded audio and video when you finish recording.

Offers refined filters, effects, and templates

Provides a user-friendly interface for screen recording.

Filme produces high-quality outputs.

Compatible with Mac and windows.
Other Screen Recoding with Audio Tools:
It is a screen as well as audio recording tool that provides full features to its users. The tool is ideal to record online conference calls and Skype interviews that can be captured as discrete elements. So if you want to get polished editing, you should use this amazing editor.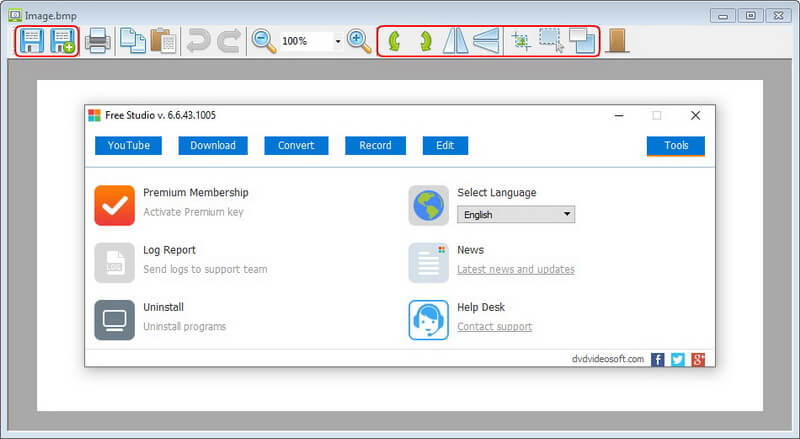 If your OBS studio not recording desktop audio, the use of CamStudio is a good choice. It is an open-source and lightweight screen recording tool that creates video in AVI and SWF formats. Moreover, its compactness can increase technical support.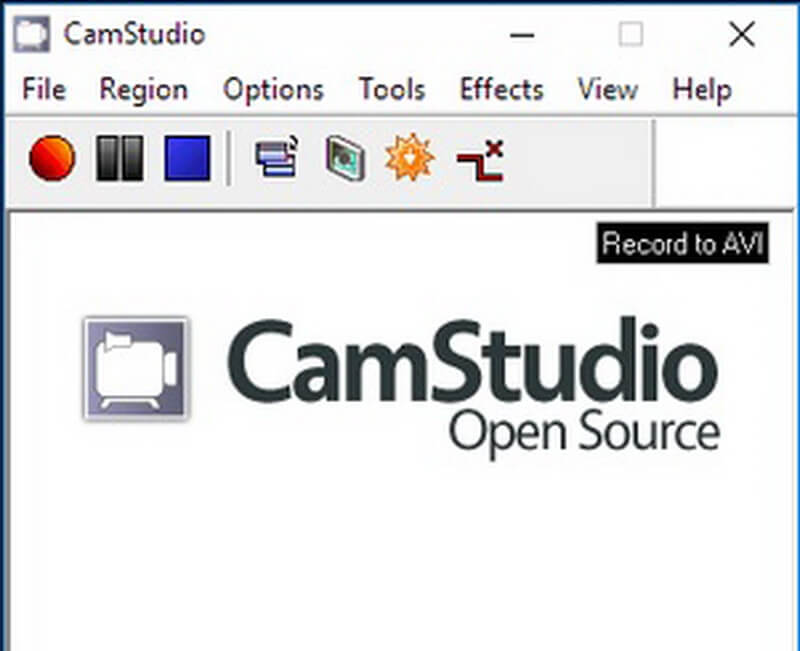 It is one of the perfect recording tools that claim to be the world's easiest screen recorder. Ezvid comes with enhanced product speed with specific designs, and it will help you to upload and produce videos directly to YouTube. So this is a creative tool that is in use by gamers to record screens along with audio in the quickest manner.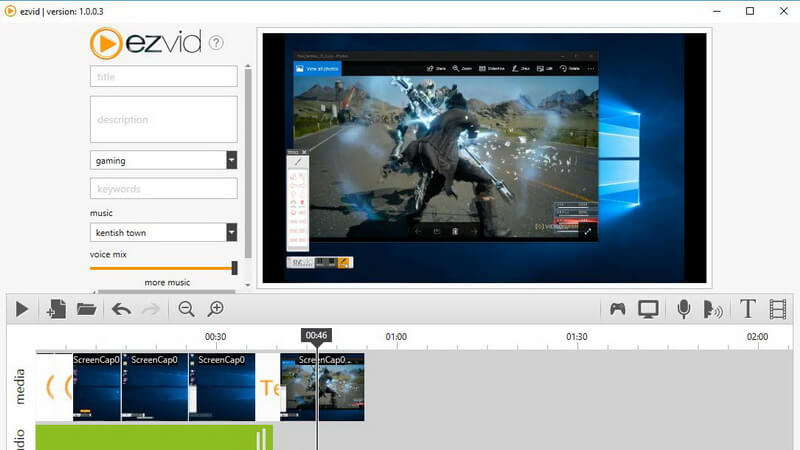 If your OBS audio not recording the desired screen part, you should use TinyTake. It is an amazing screen recorder that allows capturing images and videos from the computer screen. Users can add comments and share videos with TinyTake within minutes. Moreover, the tool comes with an online cloud-based gallery, and you can store your recorded items in it.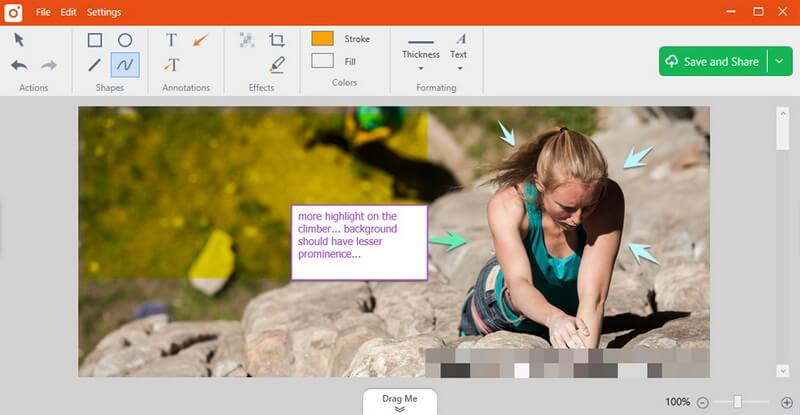 ShareX is an open-source tool that provides features like paid tools. ShareX is mostly targeted towards power users and developers, so customers can get advanced editors and tools.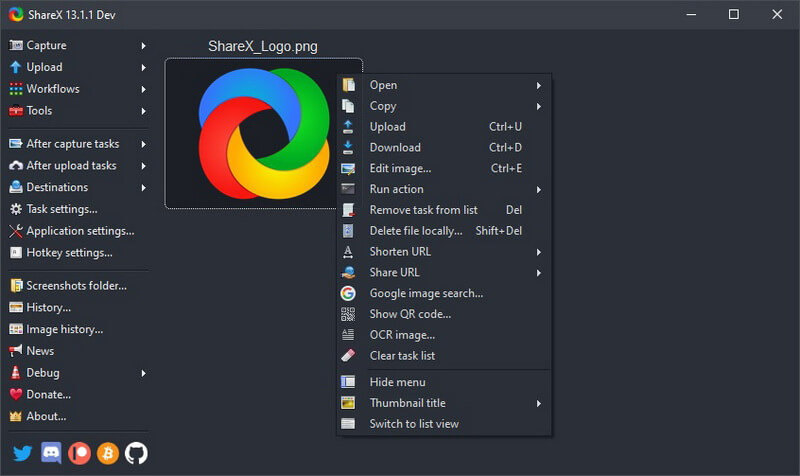 Free Cam is a free screen recorder with built-in videos and an audio editor. The intuitive and attractive interface permits users to create screencasts with great professionalism. Furthermore, the best thing to consider about this software is it's free and doesn't place a watermark.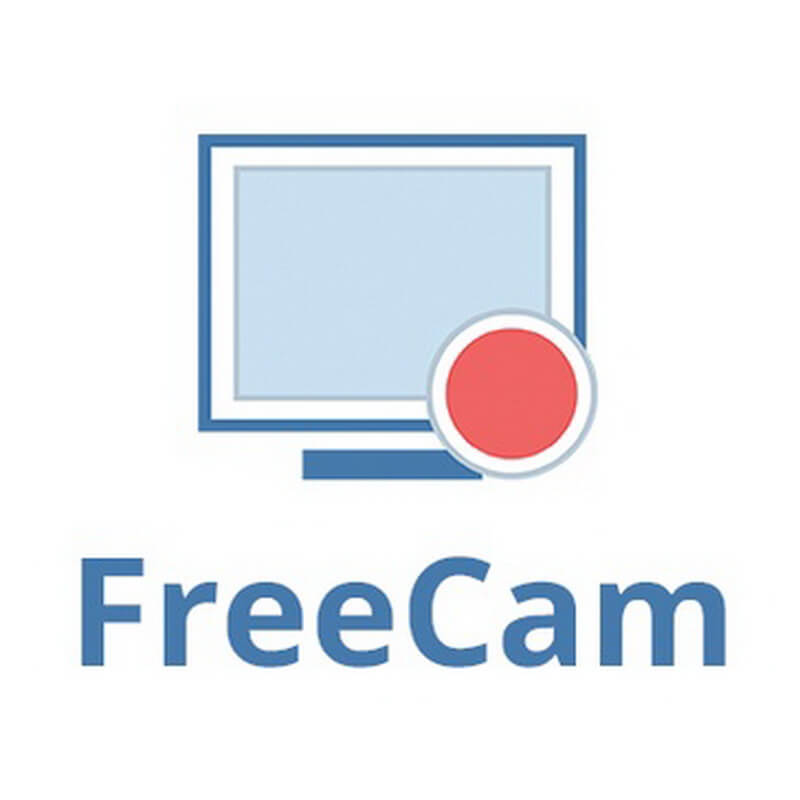 Final Words:
OBS Studio is the most powerful software for live streaming and video recording. Users can create composed scenes with multiple images, widows, texts, capture cards, webcam, and more. However, OBS studio is packed with multiple features and provides users an easy and quick screen capture solution. Like other software, OBS not recording audio issues can occur with this tool as well. So if you are facing OBS not recording game audio, there are several alternatives available that provide you an appropriate solution. The contact creators usually rely on advanced tools like OBS, and we hope that this blog will make you able to identify and resolve the issues present in OBS studio.