Nowadays, everyone is using a media player for different tasks. But you have to do good research before downloading the best media player for audio or video editing. In this era of technology, things are easier for us, and with the help of the right information, you won't face any issues. So, do you know vlc media player is one of the good media players for beginners?
Whether you want to extract audio from video vlc or edit a video, vlc media player always proves helpful. You have to relax and get your work done quicker by using the vlc media player.Vlc media player is a free media player used for playing audio and video. It can easily download on your Windows or Mac. You can find the best features and capabilities in vlc.Moreover, you can play audio and video without any additional codecs, and it helps you in many ways. However, the vlc media player is a package of all the tools and options that provide the best audio and video quality and third-party plugins. Moreover, it is available for every platform.
Vlc media player gives you great control over mute audio and video and how they will look. You can add audio or create a video that is audio-free and remove audio from video vlc.
Part 1: How to Remove Audio Track from Video Using VLC Media Player
The great news about vlc is that it is a free and open-source platform multimedia player and framework that helps play CDs, audio, DVDs, VCDs, and other various protocols. Well, I know you might think about the need to mute audio from video, but sometimes you want a video, but without audio and you mute it, the quality will suffer. You want to get rid of annoying noises, loud or distracting sounds. That's why you need to remove sound from video vlc.if you want to mute video,i would recommend best video editor iMyFone Filme.You can download iMyFone Filme below:
Steps to Extract Audio from Video with VLC
Here are the few steps that will help you remove sound from video vlc easily.
Step 1: Once you download and install the vlc, open the vlc application, select media, and convert/save.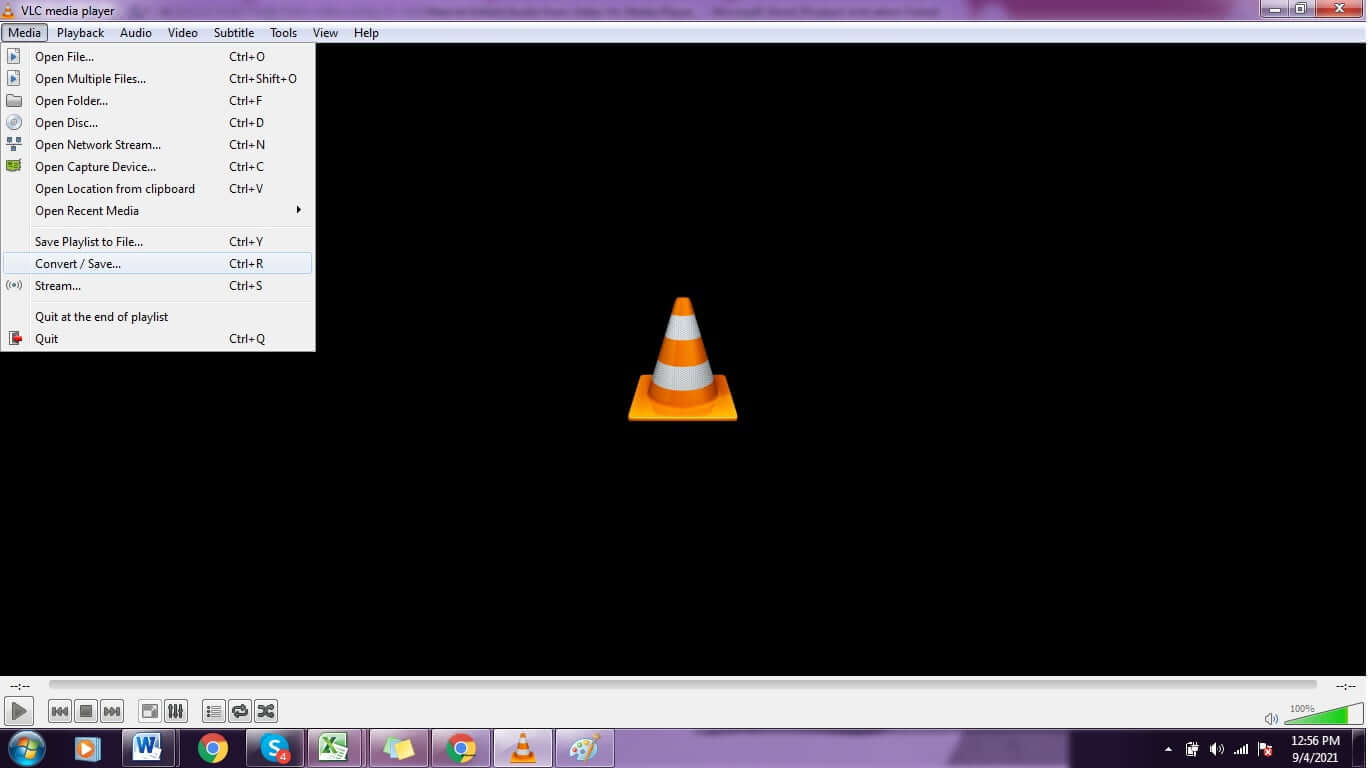 Step 2: After that, a dialogue box will appear. Click add.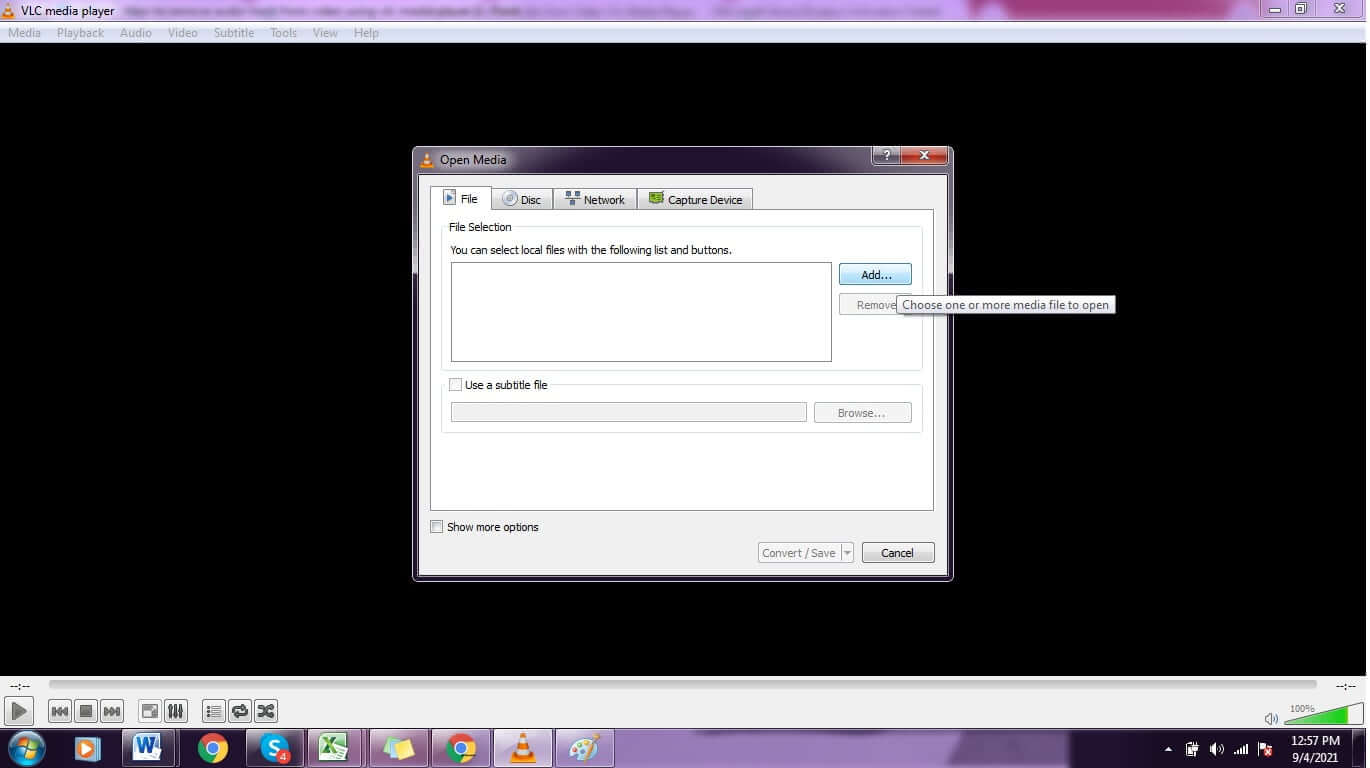 Step 3: Now, you will select the video you want to remove the audio from, and it will appear in the selection box in the vlc media player.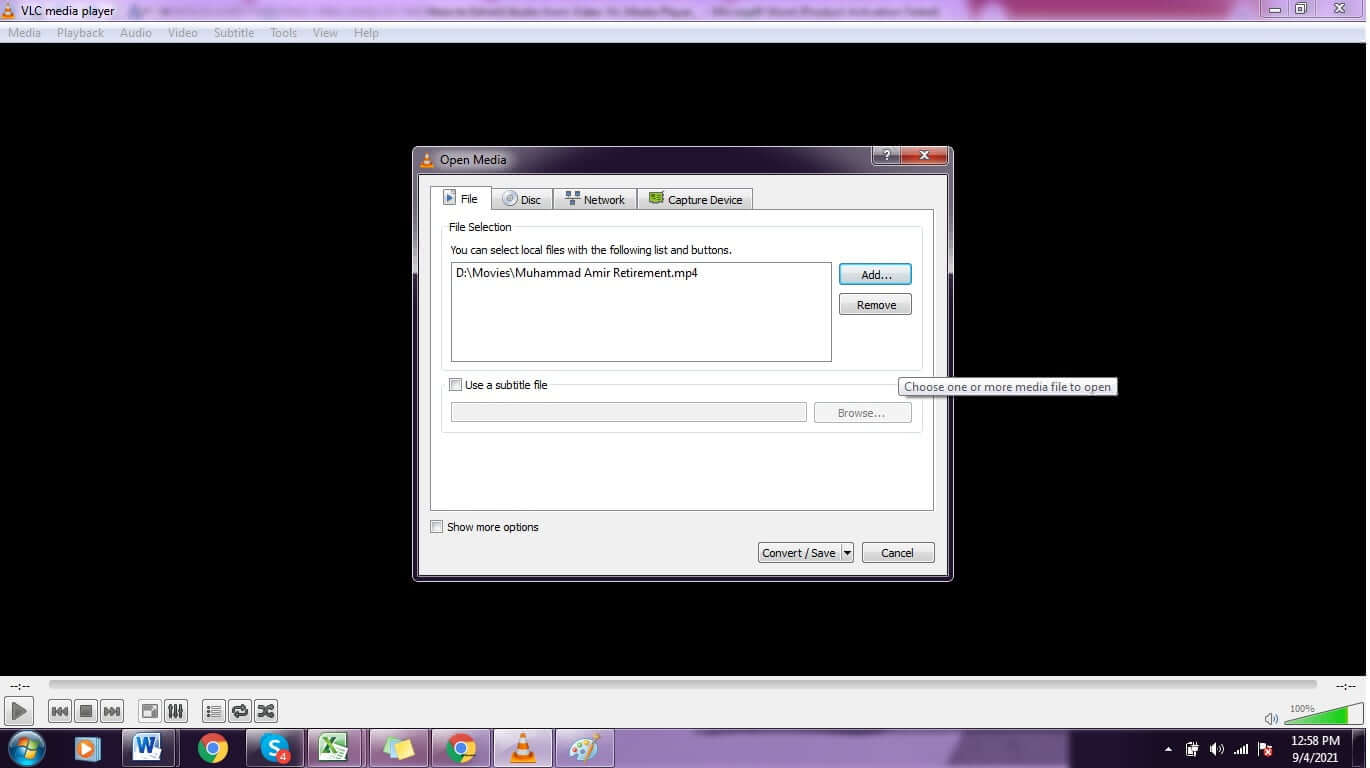 Step 4: After adding the desired video in the selection box, click convert/save from the bottom of the box. Now select the wrench icon from the pop-up window box.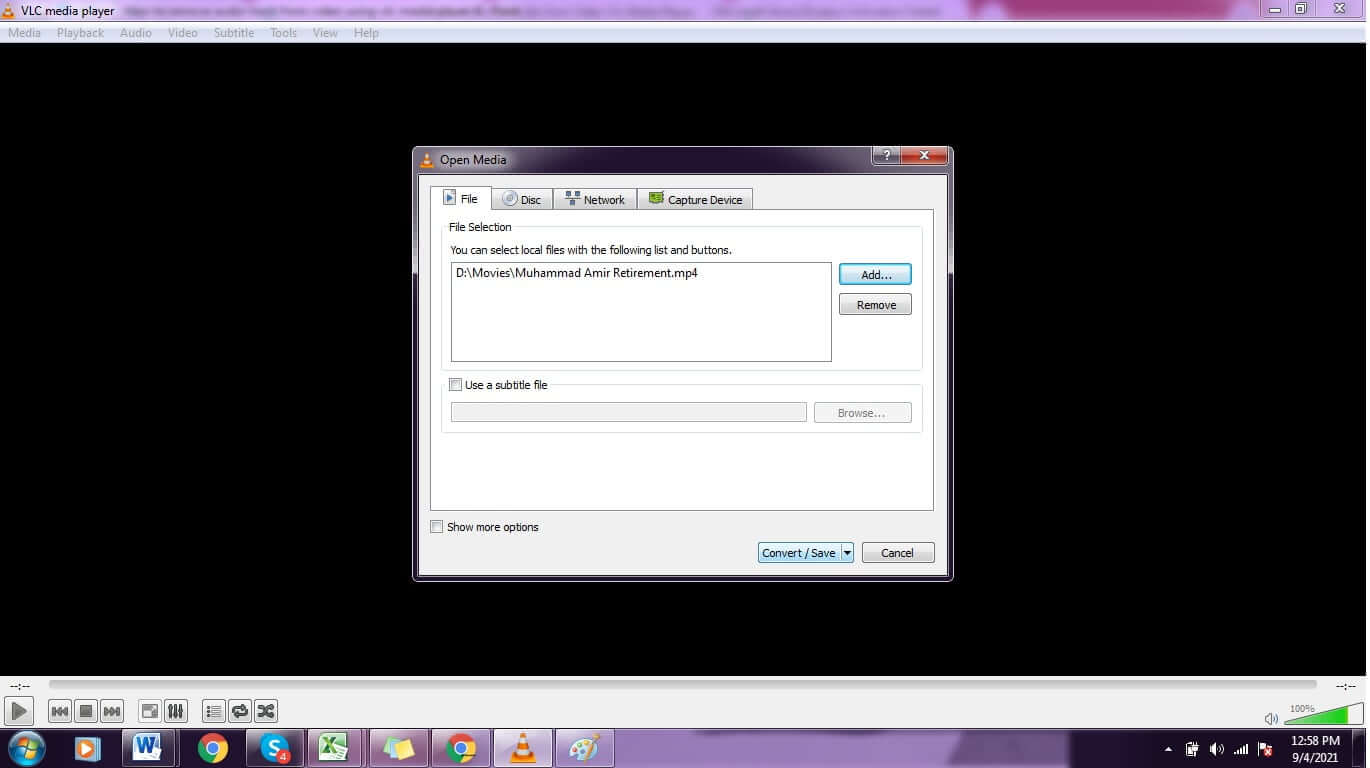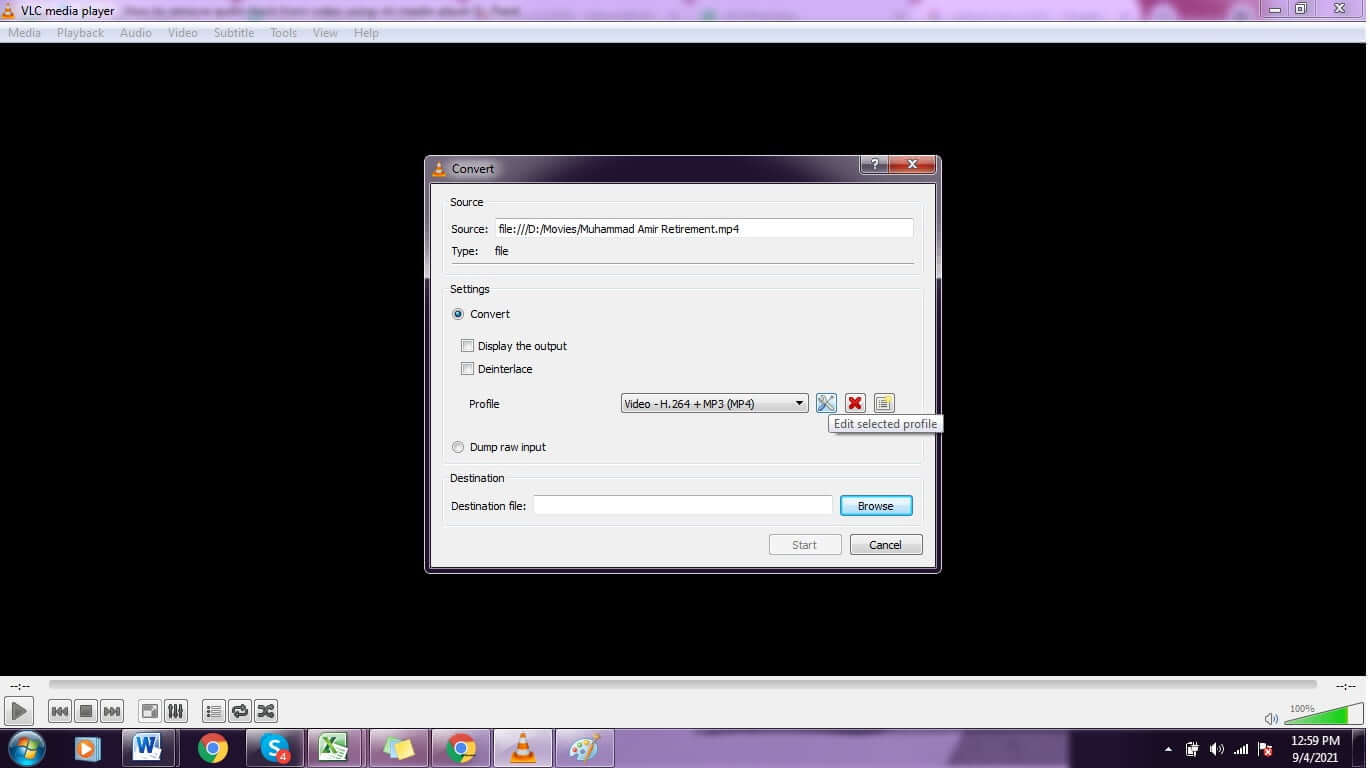 Step 5: Now, choose the audio codec tab and uncheck the box which is right beside the audio. Click on the create button, and then the convert window appears. Select the desired location for your video and then start to recode the media without sound.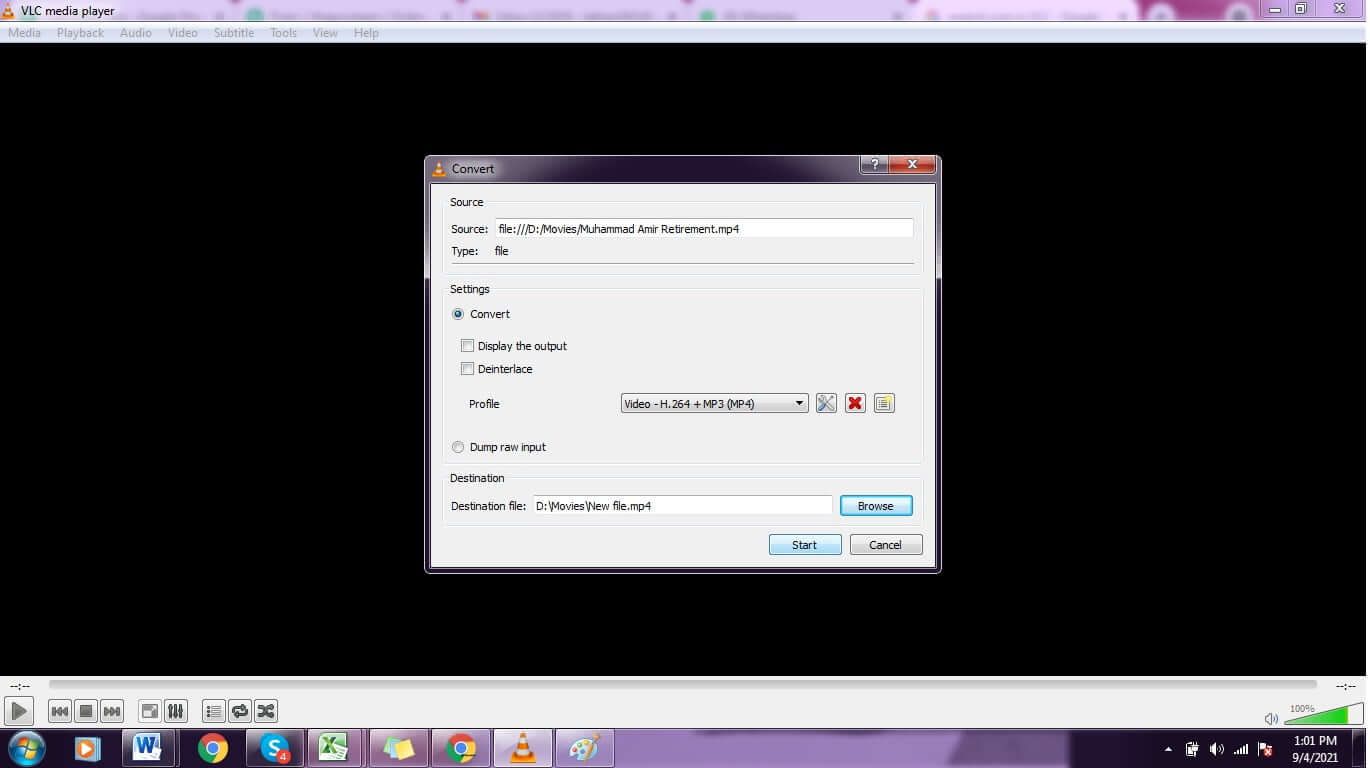 Well, that is all you need to do to remove the audio from video. Quite simple and easy, though!
Part 2: Better Alternative than VLC to Remove Sound from Video iMyFone Filme
Well, several audio and video editing tools help you to get your job done. iMyFone Filme is the best editing software for both Mac and windows. You can use it on both Windows and Mac smoothly. Although vlc doesn't have advanced and professional features, and users want something exciting and terrific software to fulfill their requirements.
As a result, you demand excellent software that satisfies your requirements while also providing innovative functionality. If you require advanced and professional audio-video editing software, then iMyFone Filme is the best choice. Moreover, you can easily download it for free. You can try its free trial and check the quality of software by editing any video. You can purchase it for a lifetime, a month, or a year. It's a great tool for anyone who wants to make cool videos out of their memories.
Its user interface is so cool and friendly; you can say it is a quite smarter editor than any other out there. However, this software is easy to use for both beginners and professionals.
Filme Lite, MarkGo, and Filme video editor are among iMyFone Filme's other products. As a result, it's a far more resourceful audio-video editor than ever before.
Steps to Mute Video with iMyFone Filme
You have to check out the few minor and quick steps to extract audio from video using Filme.
Step 1: Go to the file and select a new project once you've finished downloading and installing the iMyFone Filme setup. If you've worked with Filme before, then just select recent open projects.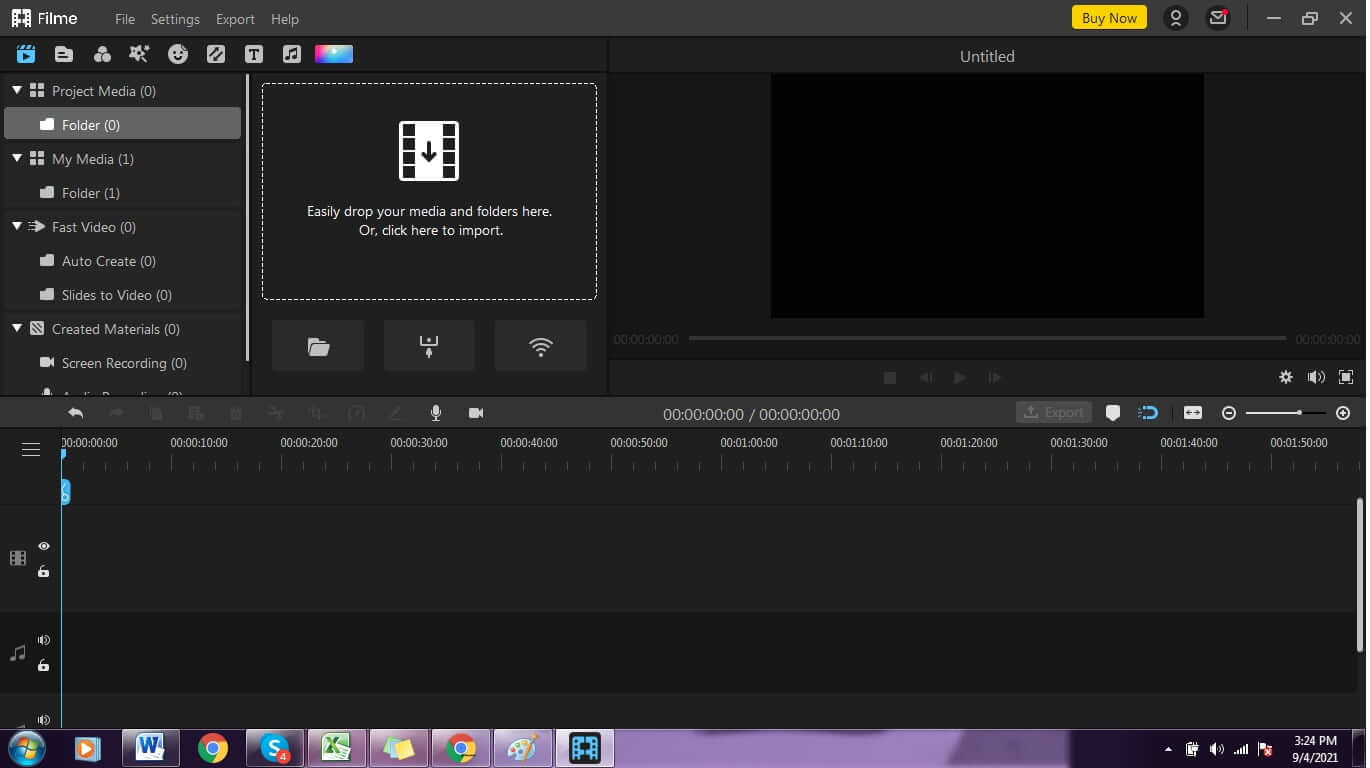 Step 2: You can view the friendly user interface and additional options after opening the new project. Under project media, there is a side menu bar; from here, click media and import your preferred video from your device.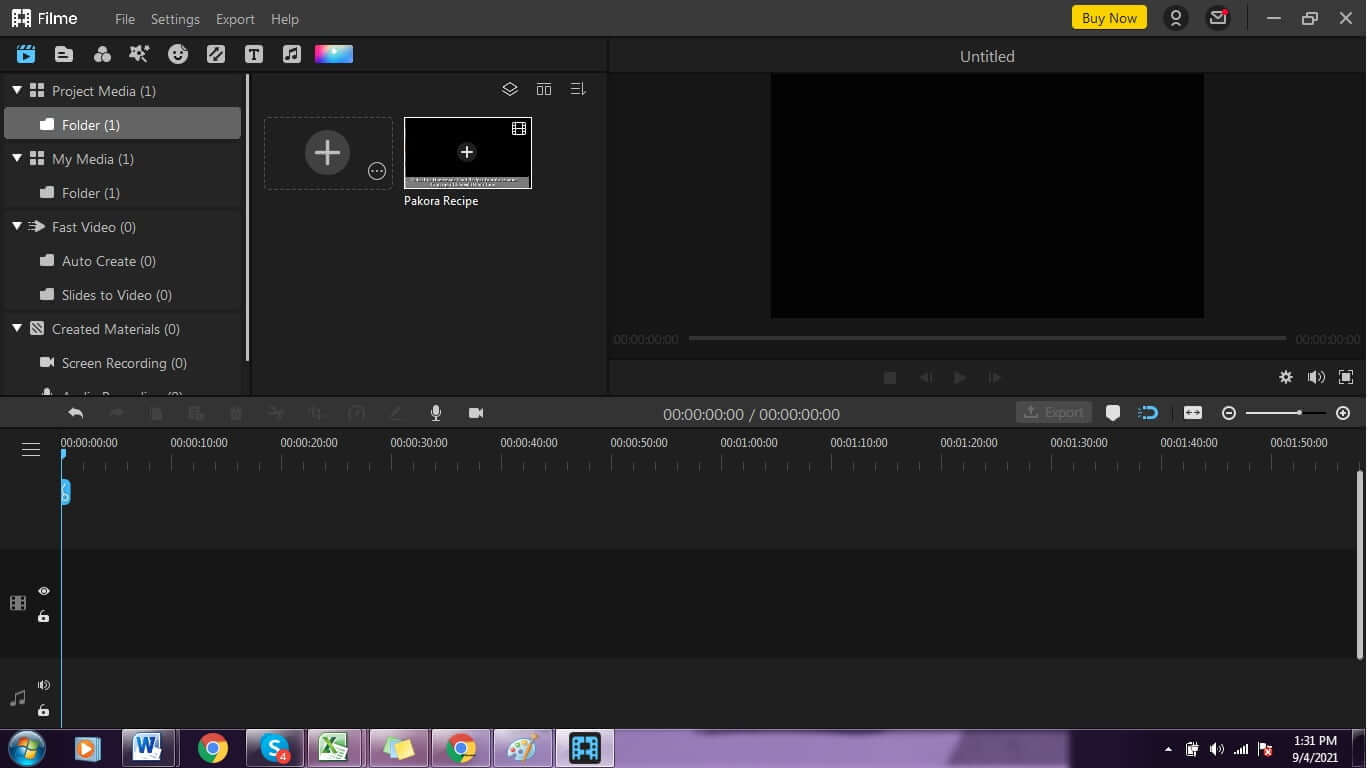 Step 3: Drag the video to the Filme timeline and begin editing.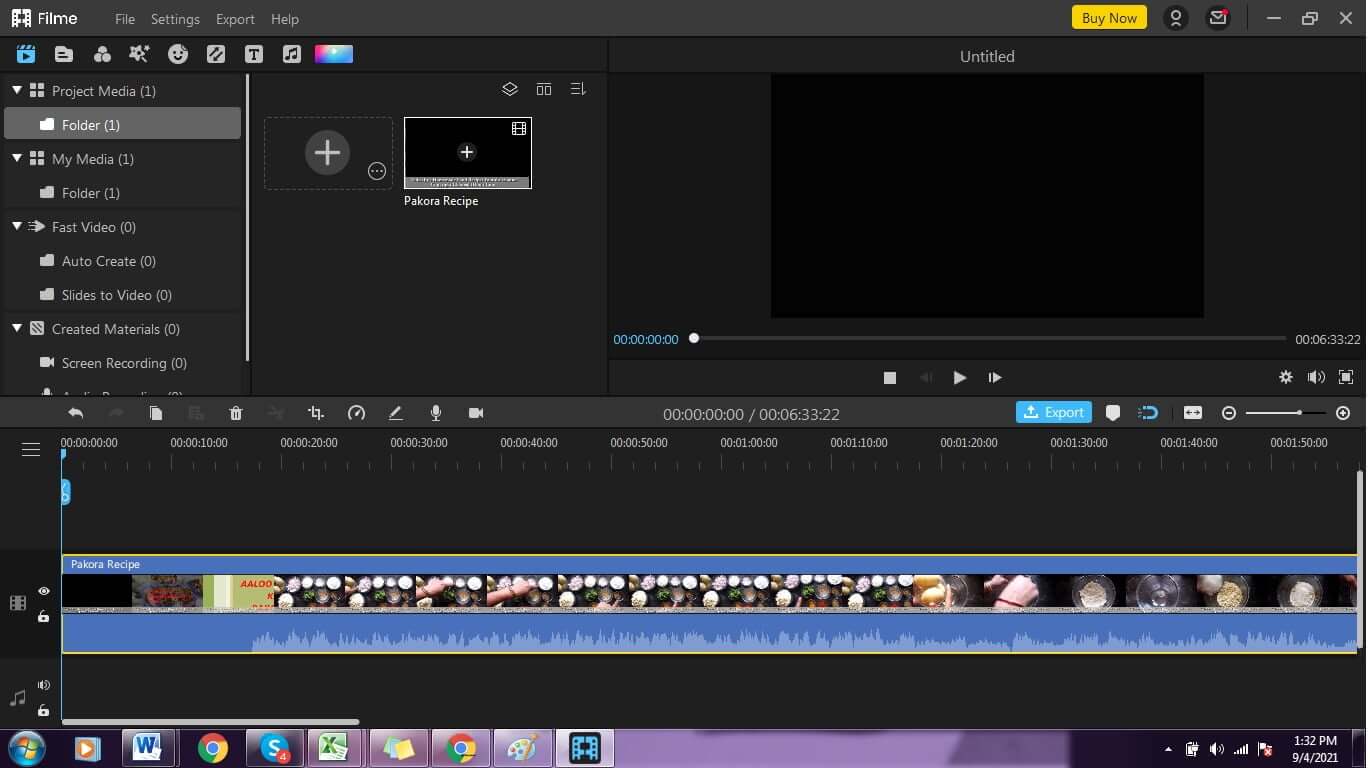 Step 4: Right click on the video and click on Detach Audio. Once the audio is separated from the video, then right click on the audio and click on delete.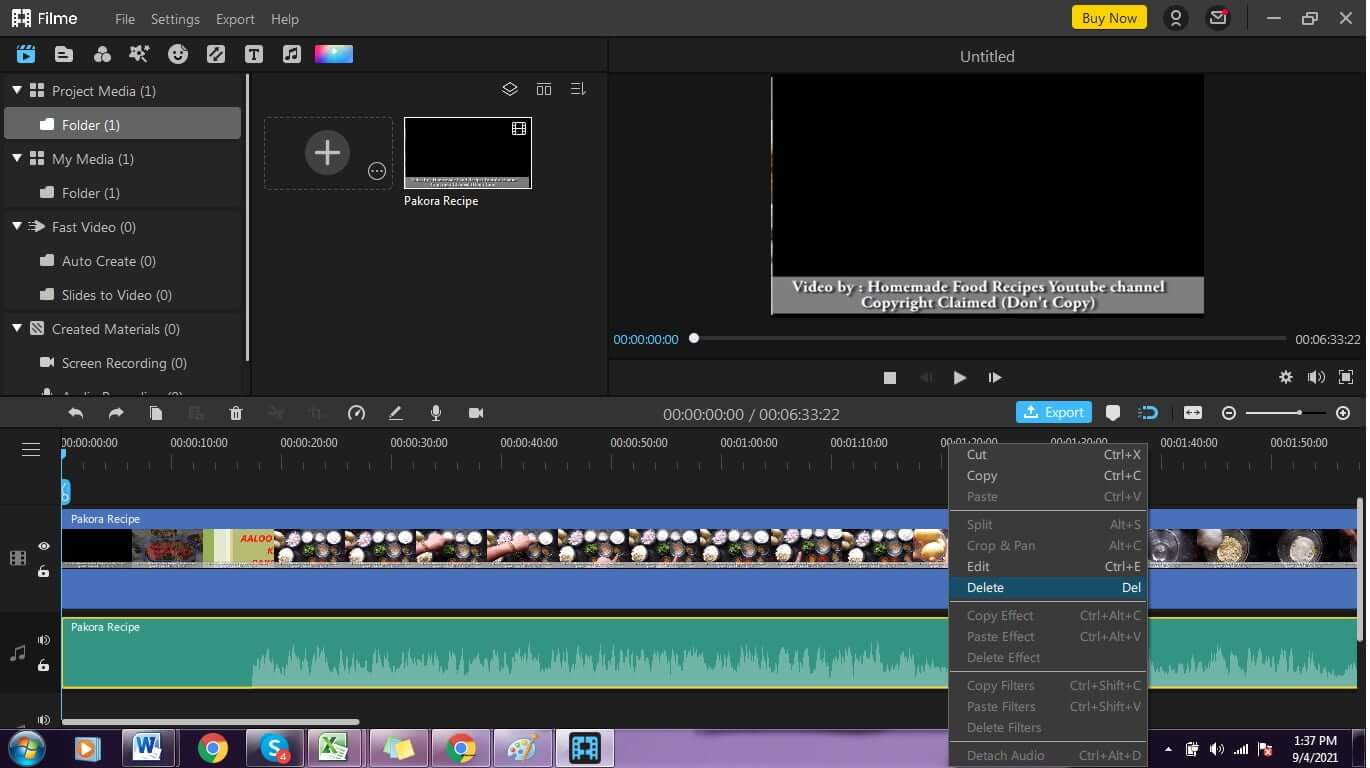 Step 5: You're done! Once, the audio is deleted, click on the export button and save the video at your desired location. You like this, right?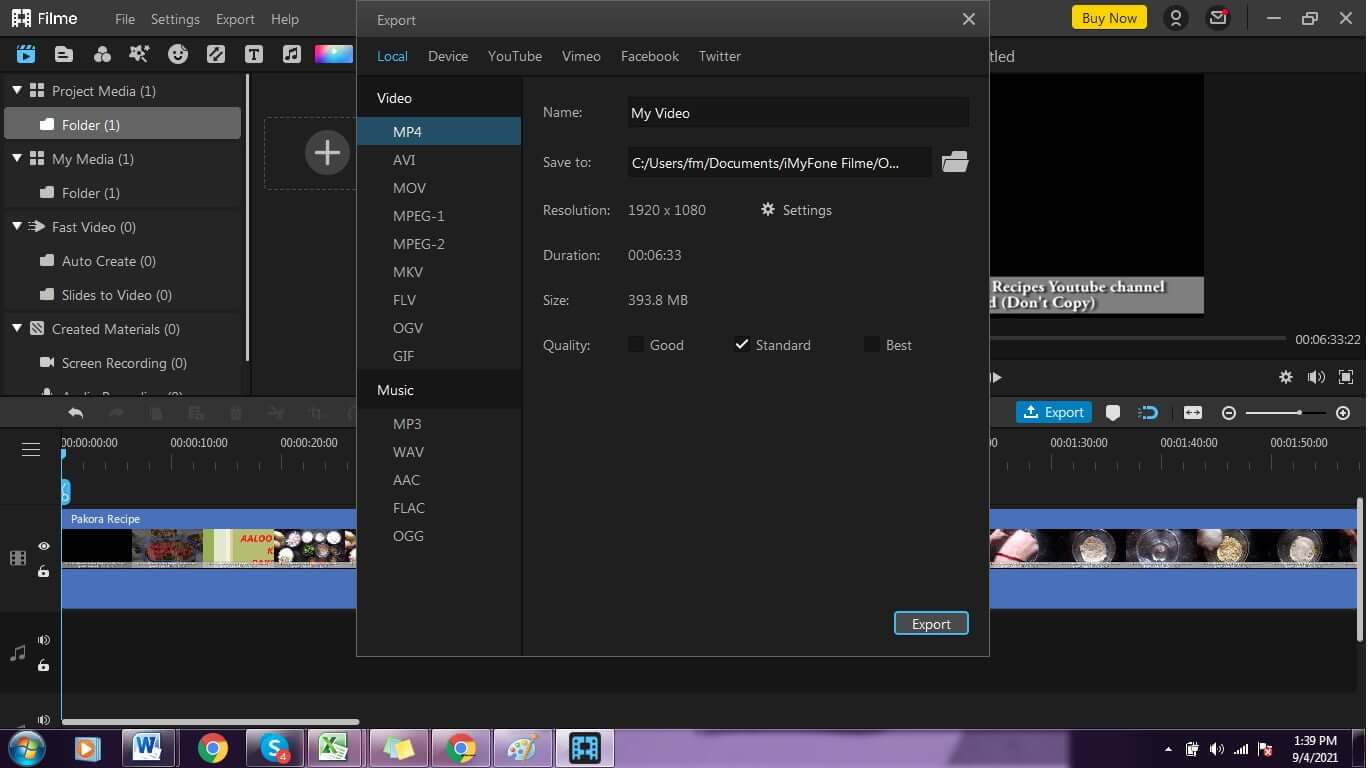 Part 3. FAQ about Use VLC to Remove Audio from Video
Q: How Can I Improve My Video Editing Skills with VLC?
You can improve your video editing skills with vlc. If you do practice, you can learn more. Different tools like vlc player and Filme might help you improve your video editing skills.
Q: What is Basic Video Editing?
Video editing is the process of manipulating and arranging different video shots and creating one final product. Video editing has various things, including size, quality, color, time, and sound mixing.
Conclusion:
While concluding this article, I must say that if you are tired of trying different audio-video editing tools, it is time to try iMyFone Filme. This is the best software with good reviews and advanced features so far. Moreover, you can use Filme and its other products easily. You should download this editing software and start your work with trust. You can learn how to use app to mute video.
Now that you're all aware of the iMyFone Filme software, we are sure you'll be able to use Filme and vlc media player for editing purposes and extracting audio files from your movies. However, sometimes editing a video or audio file is not simple in fact, it may require a lot of energy and time depending on how complicated the task is. However, you must identify the perfect tools like Filme that will assist you. You will, however, require software that is simple to use and does not require any manuals or tutorials for guidance. Hence, iMyFone Filme has made it easier for us to edit our videos and do anything according to our needs.