Do you want to remove audio from the video?You'll see several new creations that amaze you quite astonishingly. From professional video creation to a basic editing style, the innovations come with each passing day.However, when we talk about sound removal editing, it looks simple, but it takes something extraordinary to do in a befitting manner. There are countless mesmerizing tools created to help you remove any background noise from your video.Most of the time, people want to mute the video to reduce the disturbance, avoid copyright claims, insert voiceover, and change the theme.
Despite the presence of so many tools, you'll hardly find any app with reliable services. But you don't need to feel nervy because we've come with some tricks for you in this article. Whether you're an Android user or an iPhone user, your fears will be addressed here,learn how to extract audio from video on iPhone or Android.
Let's start it.
Part 1: How to Remove Sound from Video on iPhone with iOS App
People prefer to edit videos on a computer because mobile tools and applications are not that advanced. You must edit your videos using a desktop application if you want to make your videos more appealing. So i would recommend to download iMyFone Filme to mute video on PC,Download iMyFone Filme on PC now.
After assessing many tools, we've picked these two tools for extract audio from a video on iPhone.
1. iMovie
You can remove any sound from your video using iMovie. It's a dynamic tool used by many users to eradicate audio voice from their content.
Features
Using iMovie, you can enhance and modify video color settings, rotate and crop video clips, add video transitions, stabilize shaky videos, and change video speed.

You can also reduce or remove the background ground music of a video on iOS devices.
Steps of Removing Audio with iMovie
Step 1: Launch photos app
In the first step, you'll need to launch the Photos app on an iOS device. After you need to open the video, you wish to remove audio from it.
Step 2: Tap on edit
In this phase, you need to click on the Edit button and three tiny buttons at the bottom of your screen.
Step 3: Tap on iMovie
Now, your task is to tap on iMovie. First of all, you'll need to allow iMovie to access your media library.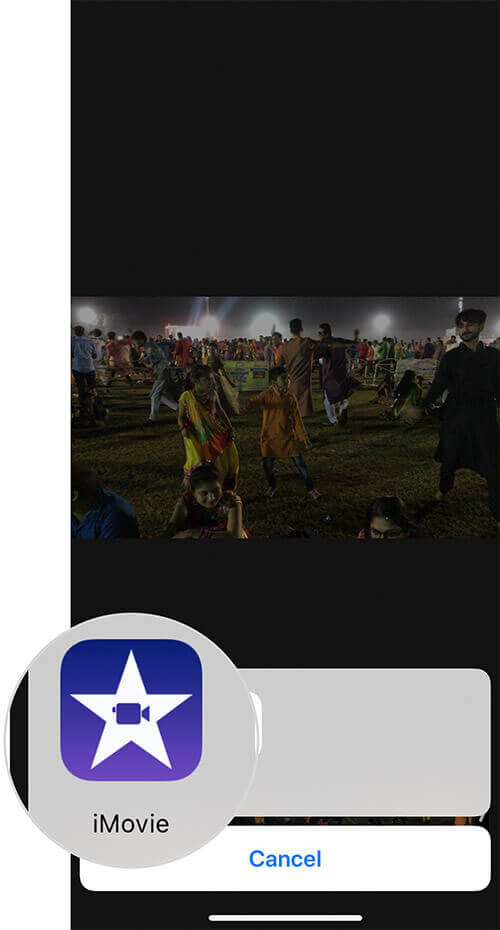 Step 4: Mute the video
After finding an audio button, you'll need to mute the sound after tapping it. In the end, you'll need to click on "Done" to save the changes you've made.
2. Mutebot for iOS
If you're looking for an app that can remove audio sound from video on iPhone, you'll most probably not find any better app than Mutebot for iOS. It presents a beginner-friendly interface, meaning you won't have to face difficulty operating it.
Features
Using this tool, you can quickly mute audio voice from any video.

With its interface, there will be no difficulty quieting the audio voice

You don't have to pay anything to use this tool.
How to Use Mutebot for iOS?
Step 1: Import a file
After installing this app, you need to allow it to access your app gallery. Now, you'll need to import a file from your gallery.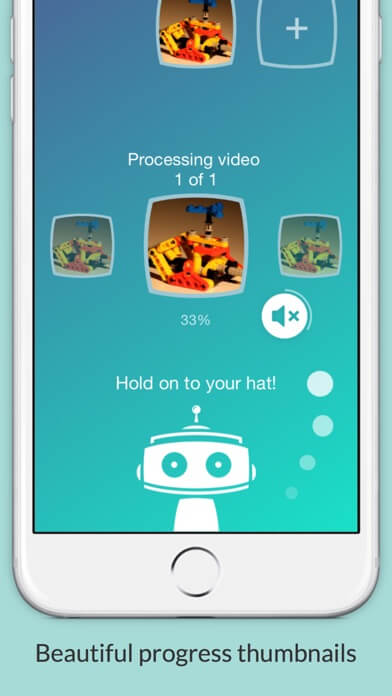 Step 2: Completion of muting
This app is pretty simple as you don't need to do anything extra. After importing a file, the app will help itself asses the tool and remove the sound from a video on iPhone.
Part 2: How to Extract Audio from Video on Android with Android App
Here are the best two tools to mute audio from a video.
1. VivaVideo
If you want to remove a voice from a video, VivaVideo can appropriately serve your purpose. Most people use Viva Video for making a slideshow, birthday, weddings, and party videos.
Besides creating adorable videos, you can also edit a video by adding some prolific filters and themes.
Features
You can add powerful effects and editing functions with a single click.

It allows you to create fascinating slideshow show videos. You only need to import images from your gallery and let Viva video do the rest.

It offers a user-friendly interface, and you can share your videos with your social media friends.
How to Remove Audio from Video Android?
Step 1: Click on '' Edit Video''
After opening VivaVideo, you'll need to press the Edit Video option to import files from your gallery.
Step 2: Select a video.
After importing a video, you'll need to click on 'Next to move towards the main screen.
Step 3: Mute the video
After approaching the '' Clip Edit'', you need to tap on Mute.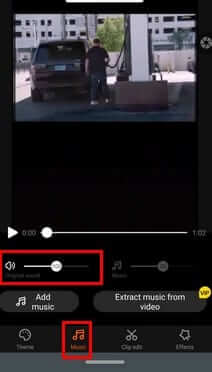 2. Video Show App
Video Show is also a reliable app offering you the opportunity to remove sound from video on Android. It comes with great features, making the job easier for the users.
Features
Video Show also offers you a facility to extract audio from videos. But for this to happen, you'll need to acquire its premium version.

You can remove sound from any video, add a voiceover, add music fade and add multi music for free.
Steps of Removing Sound with Video Show App
Step 1: Install app
In the first gig, you'll need to install the application and open it.
Step 2: Edit video
Now you'll need to click on Edit Video and import a video you want to remove sound from. After, you'll need to press Next to move to another screen.
Step 3: Open the sound
In this gig, you need to open the '' sound'' and open the music option.
Step 4: Remove original sound
You can select '' Remove Original Sound'' and remove the original sound from there.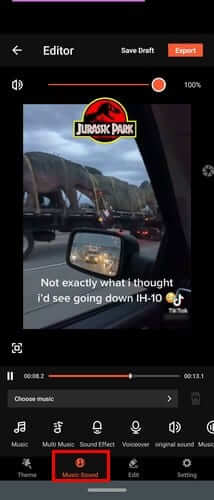 Part 3: Detach Audio from iPhone Video-iMyFone Filme
iMyFone Filme is probably the best video editing tool you'll ever see on the market. Its interface is flawless, meaning; there's no difficulty even for beginners to operate it.
Using this tool, you can create appealing and captivating content with minimal effort. Moreover, if you want to remove audio music from a video, iMyFone also provides you with the opportunity to remove it appropriately. It's one of the best tools to remove any music from your video.
Reasons to Use Filme
Here are some reasons that tell you why you should use iMyFone Filme.
Filme can edit or export a video in many formats. It supports images, GIFs, audio, and video formats. In addition, Filme can also serve you as a video converter.

If you want to some objects to videos, iMyFone provides befitting entertainment to do so. You can add stickers, GIFs, Stickers and can also apply a picture in effect.

You can export a video in any aspect ratio, file container, frame size, and other settings. Thus, you can see that video on any platform you want.
Steps to Remove Music from Video Using iMyFone Filme
Filme helps you to extract sound from any video you want. After removing it, you can add any other audio or record your voice.
Step 1: Press editing mode
First of all, you need to install Filme on Windows or Mac computer. After installing it, launch it on your computer. Now, you can see multiple options there. It will help if you hit Editing Mode.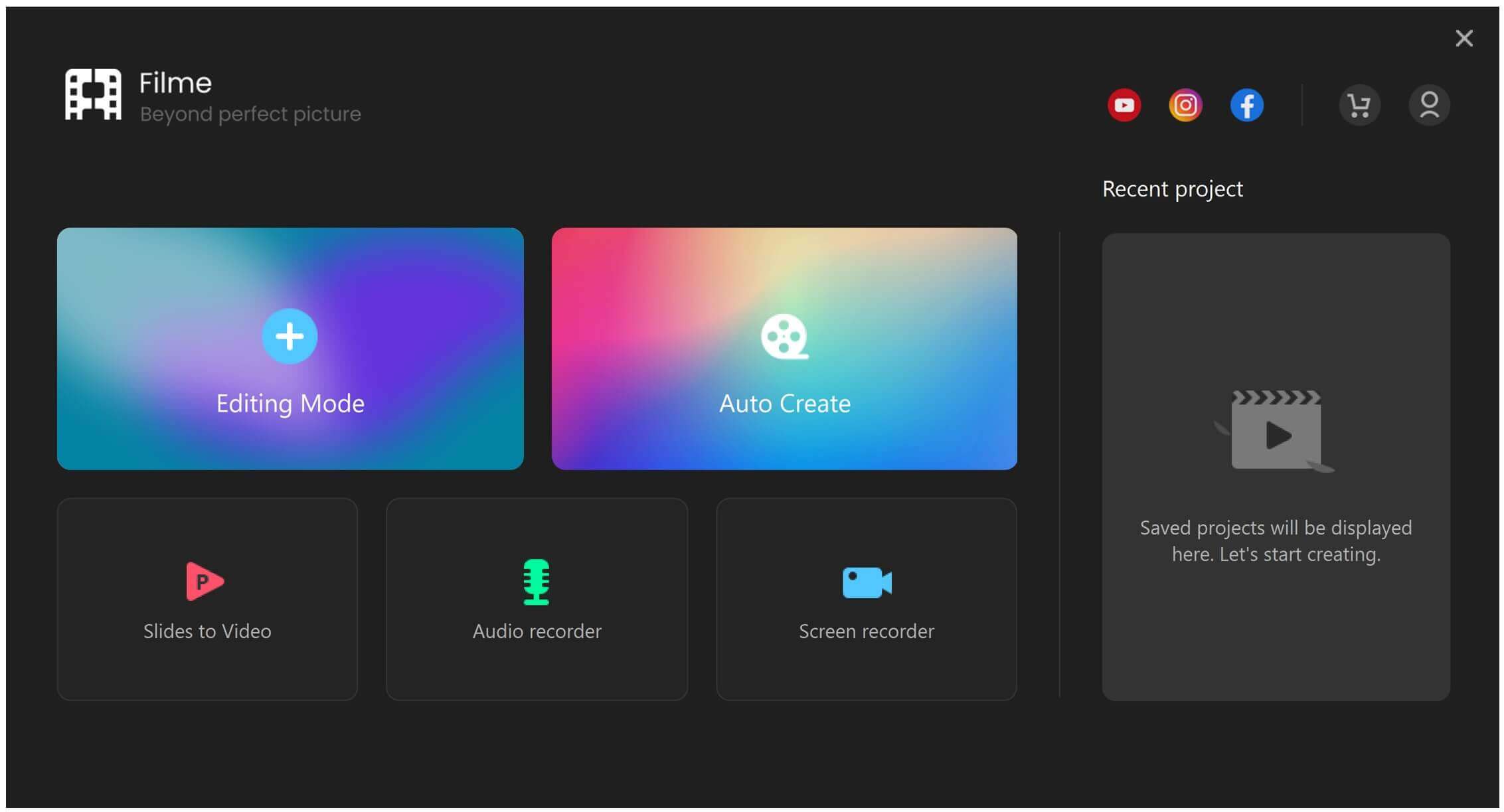 Step 2: Import a video
After clicking on the Editing option, Filme's interface will take you to the video editor. From there, you need to press File Menu and then a new project. After, you need to import a video you want to remove music from.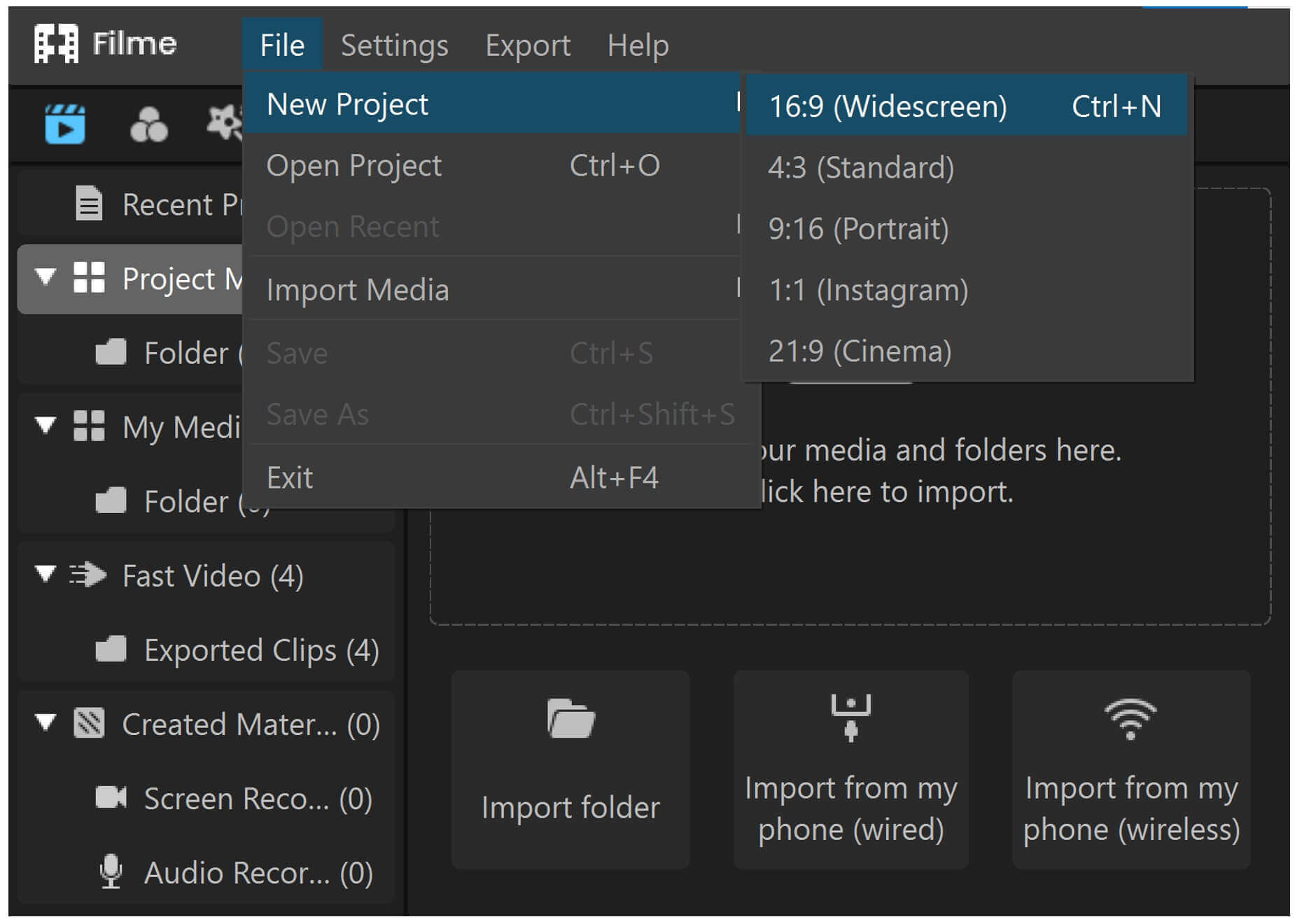 Step 3: Detach audio
Now, you can see an imported file. You need to drag the video clip in the direction of your timeline. Detaching audio would help remove the sound. It is why you need to Right Click on your video and press Detach Audio.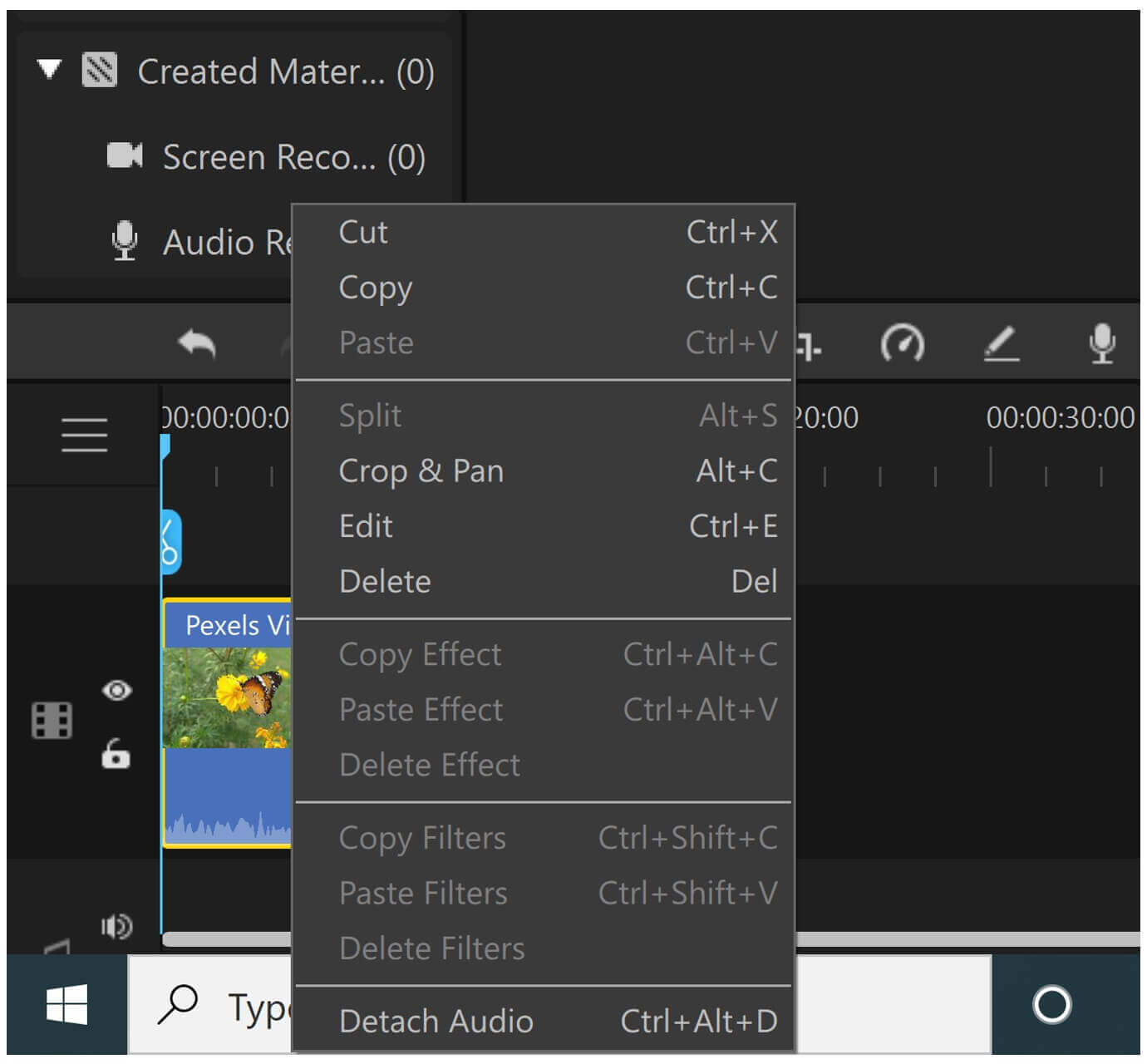 Step 4: Delete button
You'll have separate video and audio in the timeline after detaching the audio. Now, you need to click on the Delete button. You can also add another audio to your video by importing it from your gallery.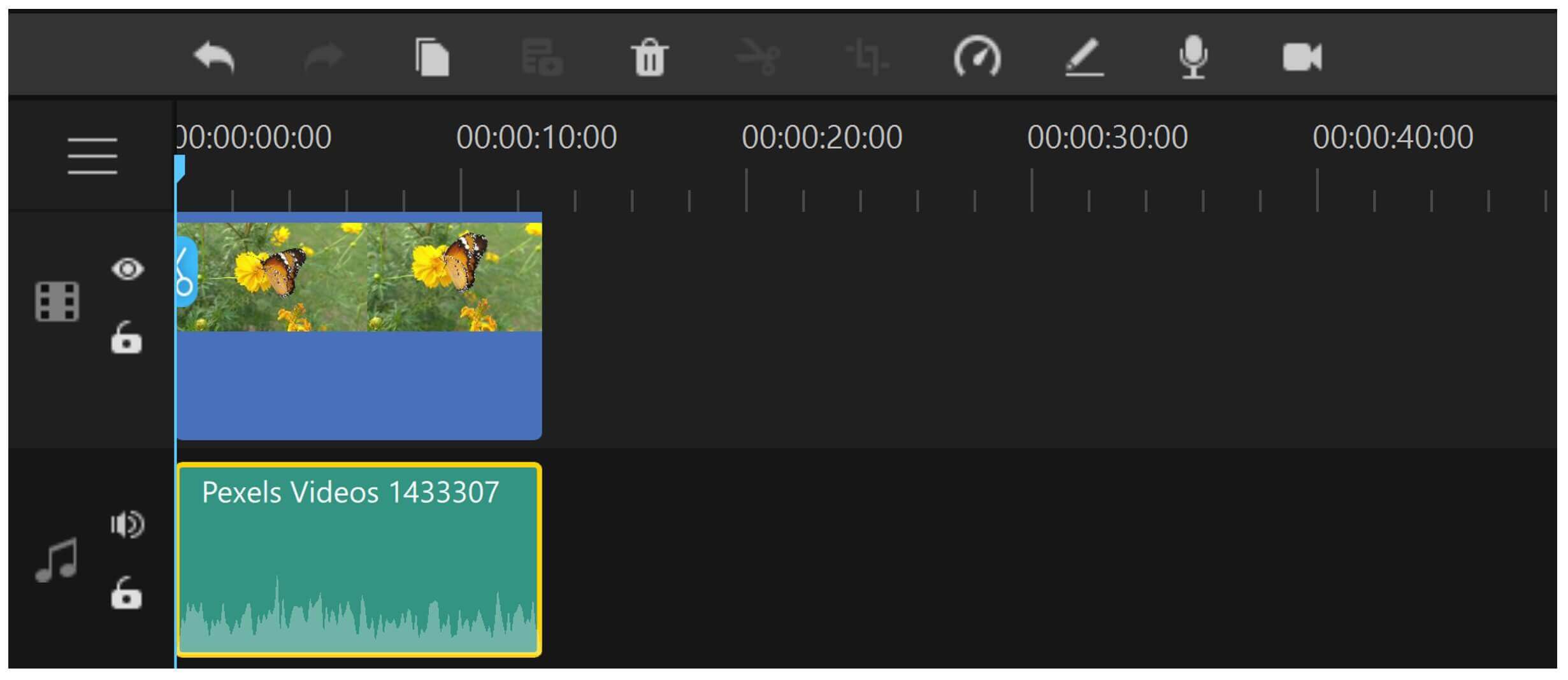 Step 5: Export the file
After you've removed the audio, you can make more changes to your video clip, such as splitting, cropping, adding effects, text, and audio editing. After doing all the necessary tricks, you can export the file by clicking on the Export button.
Conclusion
Finding an excellent tool to remove audio from Android or iPhone is by no mean a simple gig altogether. Considering this aspect, we reviewed some of the best tools for Android and iPhone users to provide them with professional services.
But when we see a bigger picture, we can't find any app better than iMyFone Filme. It's an energetic tool that offers brilliant features to its users.
Whether you're looking for basic editing or professional editing, iMyFone Filme will always be there for you. Despite offering professional services, you'll find its user interface pretty easy.
It offers some fantastic features for you.
Here are some of its most impressive features
1. Crop and Trim video
Using iMyFone Filme, you can easily crop or trim videos any time you want. You won't need to apply extra layers to cut or trim video, but cropping or trimming a video would be a matter of one click for you.
2. Transitions and Filters
Not many tools offer so many features to edit your video as Filme offers. With this tool, a user gets high-quality filters and eye-catching transitions that would video worth memorable.