In the late 1990s, when science started to make progress, nobody would have thought about its revolution in the next 30 years.The world has been making progress unbelievably. You'll find many new inventions that will surprise you big time. If you talk about the innovations in the digital sector, you can't imagine how far the world has created unbelievable things in the recent past. To make a video and then edit it indeed was some achievement.Now, you can find millions of video editing tools offering you a chance to do whatever you want.Let alone the video editing; you can now edit background music from a video. Isn't it seems unrealistic?But it's realistic, and you can also extract audio from a video with ease. However, you'll need to be carefully selecting a tool.
In this article, we'll talk about FFmpeg and how it can effectively remove audio from video. In addition, we've also have reviewed other software that can be a more than effective alternative to FFmpeg.
Part 1: How to Extract Audio from Video with FFmpeg
You can detach audio using FFmpeg. It's a prolific tool used to remove, add, extract, and add the audio in video files.
You only need to install the copy of FFmpeg on your computer. To remove audio from a video is a simple process, meaning you won't have to work hard for this purpose.Some beginners dont know how to use FFmpeg command ,if you want to mute video,i would recommend best video editor iMyFone Filme.You can download iMyFone Filme below:
Let's explore how to do it.
Method 1: Use the Command
You can see the command to extract audio from your video file.

It would help if you changed the extension and input file name; you don't need to change anything else.

The above command works when an input file ensures to contain AAC audio. It is why you need to figure out the audio steam's codec. You can serve your purpose by following this command.
Sometimes, a user can utilize an audio format returned by the command mentioned above. But it won't work every time.
FFmpeg will use an output file extension to find which storage format to use. You'd have known the fact that an audio format is different from a storage format or a container.
You'll see the situation audio format not having a container named after it. Among popular formats, Vorbis and PCM are two problematic formats. OGG works for Vorbis and WAV works for PCM
Let's explore another method if you didn't understand the first method to extract audio using FFmpeg.
Method 2: Use the Terminal
Step 1: Check the original format
If you want to extract the audio, you need to find the original format of the video. If you don't know the original format, you'd not know which file extension to use. It's why you need to use the ffprobe command.

Now, you need to replace myvideo.mp4 with your video file name. It will ensure you know the original format of your video.
After knowing about the original audio format, you can now remove the audio from a video clip with re-encoding.

Step 2: Replace the format
It would help if you replaced myvideo.mp4 along with path and filename. And it would help if you also replaced audio.ogg with a name you wish to use.
Thus, if you follow above mentioned two methods, you can extract audio from your video files with minimal effort. You need to take a close look at the steps to understand them correctly.
Part 2: Better Alternative than FFmpeg to Remove Sound from Video iMyFone Filme
If you're looking for an alternative to FFmpeg, iMyFone Filme is probably the best option available for you.Removing a sound from a video isn't that easy as you'd have thought. You have to choose an appropriate application that can serve your purpose according to your expectations.IMyFone Filme is software that has been making pretty rapid progress in the online editing market.You'll find everything in it. Whether you want to add transitions, stickers, text or, new sound to your video, iMyFone offers the ability to serve your purpose pretty quickly.
When talking about removing or muting audio from a video, iMyFone proves to be more than handy. You only need to import a file and let the software do the rest.
Reasons to Use Filme
Many people ask how iMyFone Filme is the best option for extracting the audio from a video.Look! You'll find countless video editing software that has been serving the people for quite along. But the difference between other software and iMyFone is a huge one. This tool gives you a cushion to feel comfortable about it.
For example, if you don't like its services, you can get back all your money without any delay. You'd not find that kind of facility with any other software.Another fascinating aspect about iMyFone is that it offers unique audio options despite being video editing software. It's something that a lot of different video editing tools lack. Using its detaching audio feature, you can detach any audio from any format video without any fuss.
Steps of Removing Audio from a Video
To remove sound from the video, you need to follow these instructions.
Step 1: Import a file
Download iMyFone Filme on your desktop and install it there. After doing that, you need to click on the '' File'' and press the Import Media option.
Now, you need to pick a relevant video you want to mute audio from. After importing a video can see that video in Filme's panel.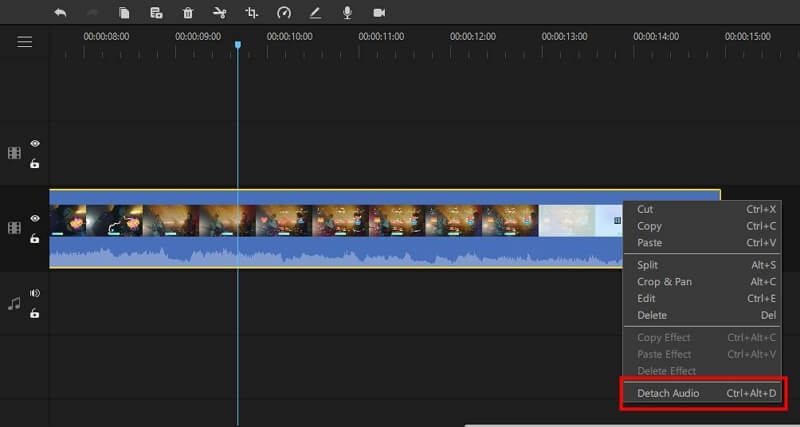 Step 2: Hit the Plus button
After uploading a video, you need to put your mouse on top of the video you've imported, and you'll see a plus sign option on the clip. To set your File into the editing panel, you need to hit Plus sign.
Step 3: Remove the audio
In this phase, you need to move the mouse cursor on your clip on the panel. You can right-click on the video clip. After right-clicking there, you can see different editing options appearing your way.
You can find copy, cut, delete options there. After clicking on the Edit option, audio and video options will appear. You need to click on the Audio option, and it will bring to some more options like Volume and Fade.
It would help if you dragged the volume to zero. Now, you can't hear the audio of your video.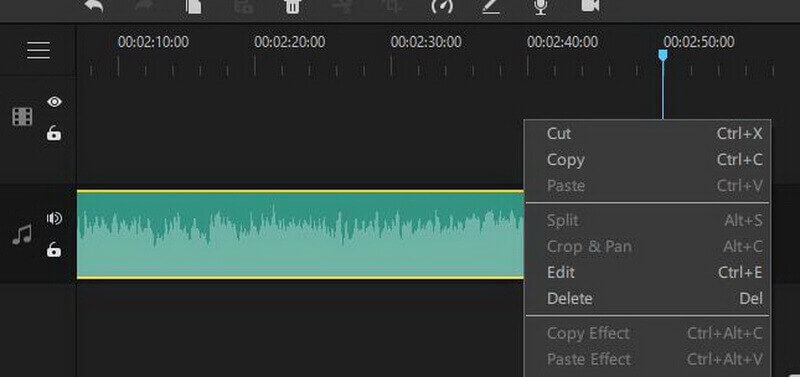 Step 4: Export
After muting your video, you need to click on the Export button to save the File.
Conclusion
Did you ever find an editing tool performing better than your expectations?
Despite the presence of reasonably high-quality editing tools, you'd not expect any device to serve you perfectly. Surprisingly, iMyFone Filme is a rare editing tool that offers you with best possible serves you could have dreamed of.
It possesses some fascinating features and a quality user interface, making it one perfect option for users.
IMyFone carries a lot of breathtaking features for its users.
Let's explore some of them.
Key Features
Fast Video Mode
You can create magical videos due to the presence of some fascinating Fast Video modes in iMyFone Filme. Whether you want to make slideshow videos or regular videos, this feature will always add a special thing to your content.

Multiple Editing Modes
You'll get multiple editing modes in iMyFone, meaning you can make your video look professional. With the presence of GIFs, pictures, and videos, you can explore the courageous abilities of iMyFone Filme. If you want to add multiple layers to your video, these functions can come in pretty handy.

Picture in Picture Effects
Another fascinating feature you'll get with iMyFone is Picture in Picture Effect. Many reviewers and podcasters tend to show two pictures on the screen simultaneously. And you can't show footage at the same without Picture Picture Effects. IMyFone Filme offers the best possible chance to add Picture in Picture Effect.

Transitions
Transitions are supposed to display between different clips. Transition features are pretty important to fill the gap between moving pictures. You'll find quite extraordinary transition effects with iMyFone Filme.

Text Options
If you want to add text to your content, iMyFone Filme possesses a feature allowing you to write anything you want. Many content creators want to add titles or thumbnails to their videos; Filme helps them generate a great thumbnail.
Pros

IMyFone Filme possesses an easy user interface making it a fantastic video editing tool.

It supports Windows and macOS.

You'll get a free trial to check whether Filme suits your caliber or not.

IMyFone Filme is blessed with unbelievable features, including transitions, Fast Video Mode, Stickers, text, split, crop, trim, and many more.