We come across so many videos and movies daily. There are days when we like the videos but not the audio, and sometimes it's the audio that we like. Also, there are many times when we need to extract audio or voice-over from a video because we have to add it to another project.Living in this world of technology and innovation has made things easy for sure; we now no longer need to re-record everything or worry about saving our files somewhere safe. For instance, what do you think will happen if you use original audio in a video and misplace the original file? Well, at least now you'll only relax even if you don't have a backup plan. You can now extract audio from video QuickTime.
QuickTime player is an application software designed by Apple; it runs on multiple systems, is pre-installed, and helps run movie files on the devices. The best feature of it is that it allows you to remove audio from video QuickTime. It has multiple features; you can either create an audio-free video using it or make it audio-only. So, depending upon your project requirements, you can choose whether you want to mute the video.
Part 1: How to Remove Audio Track from Video in QuickTime Player
You must be wondering why you even need to remove the audio from a video when you can mute it, right? But the thing is, most of the time, when you mute the video; it badly affects its quality. So, there should be a technique to help you get the best quality of video accompanied with no audio. if you want to mute video,i would recommend best video editor iMyFone Filme.You can download iMyFone Filme below:
Steps to Remove Audio from Video QuickTime
Here are a few steps that will surely help you to remove sound from video QuickTime player.
Step 1: First, you have to download the application, which is relatively easy. After this, open the QuickTime player application and open the video you want to remove the audio from.
Step 2: Now, go to the File option and click on the open file option. Select your desired video from your device, and it will display on the screen.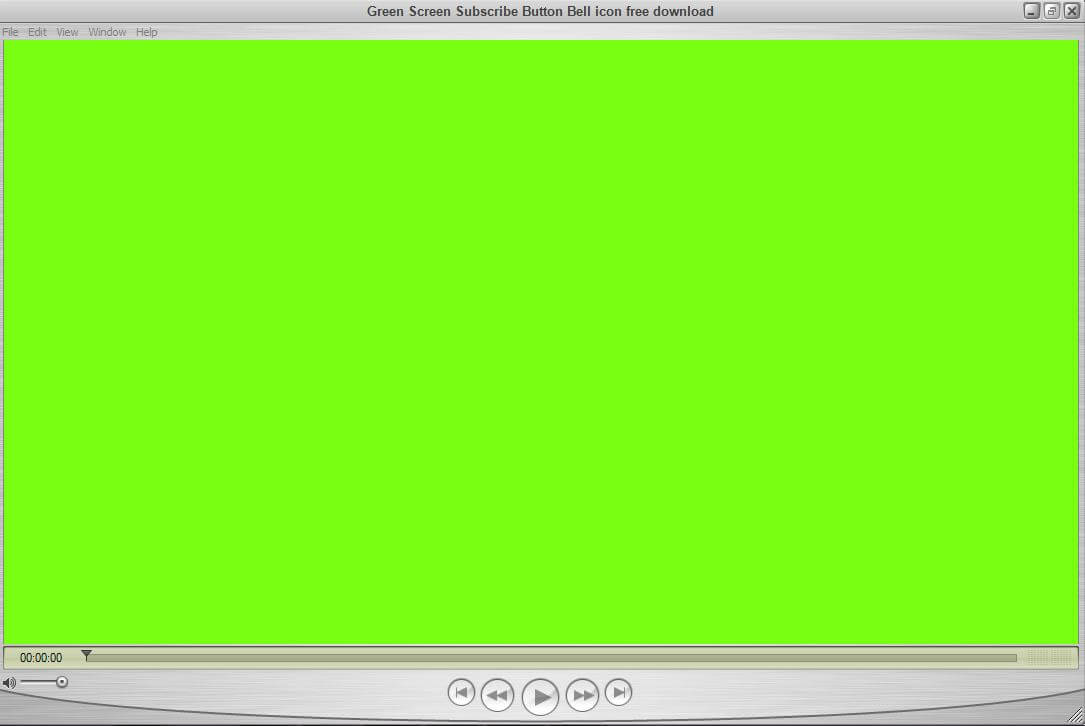 Step 3: Well, once the video is opened and displayed in the QuickTime player, you only have to click Edit from the menu and select remove audio from the dropdown menu. Look, it is pretty easy to edit your video and remove sound from video QuickTime.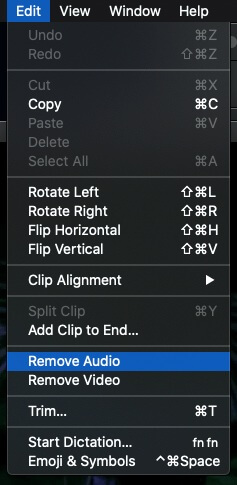 Step 4: Once you have finished removing audio from your video, you have to save the muted video. Therefore, go to the File menu from the menu bar at the top and select the Export option. Select the quality of the video from the given option and then save it on your device.
Step 5: After all these steps mentioned above, your video will become audio-free, and you will enjoy the video that is audio-free.
Part 2: Better Alternative than QuickTime to Remove Sound from Video iMyFone Filme
Although there are various audio and video editing tools, iMyFone Filme is one of the best editing software for both Mac and windows. Well, QuickTime doesn't have advanced features, and that's why the user wants to have an Amazing tool like iMyFone Filme to get their editing done smoothly. Sometimes we only liked the video, or we needed the video only and not the audio.
Therefore, you need terrific software that fulfills your requirements along with other advanced features. However, if you need advanced and professional audio-video editing software, then you have to try Filme. You can download it for free. It has a free trial, and you can check its features quickly. You can buy it for a lifetime, 1-month plan, and 1-year plan. It is excellent software for everyone who wants to put their memories in cool videos.
The one thing that makes it a smart editor is its user interface. The user interface is friendly so that even a beginner or a professional person can use it easily. No more skills, no brilliant tactic will be used, and no need to see the tutorials. Moreover, iMyFone Filme has other products, including Filme Lite, MarkGo, and Filme video editor. So, it is pretty a more innovative audio-video editor than ever.
Steps to Extract Audio from Video iMyFone Filme
Here check out the few minor and quick steps to extract audio from video using Filme.
Step 1: Once you are done downloading and installing the setup of iMyFone Filme, go to the file and select a new project. If you have already worked with Filme, you have to open the project or open a recent one.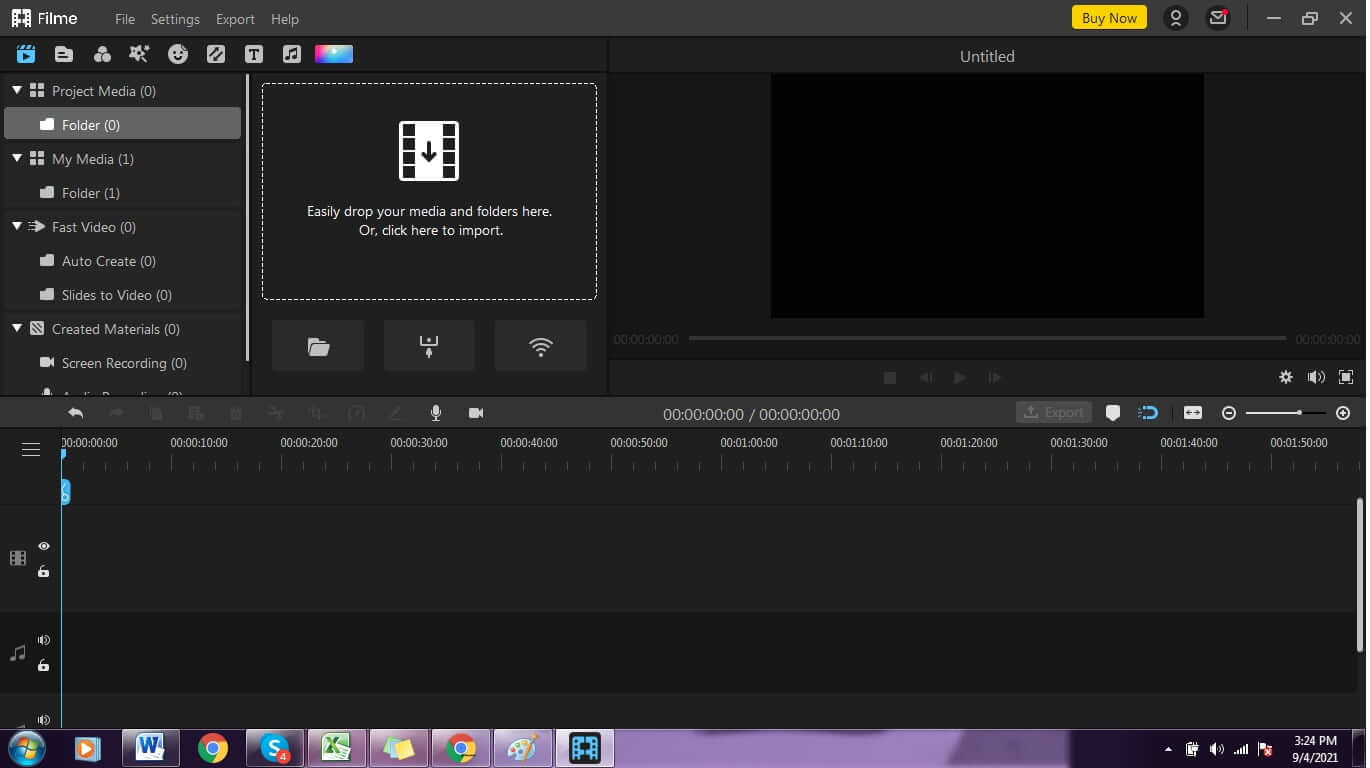 Step 2: After opening the new project, you can see the friendly user interface and other options. There is a side menu bar under project media; click media and import your desired video from your device.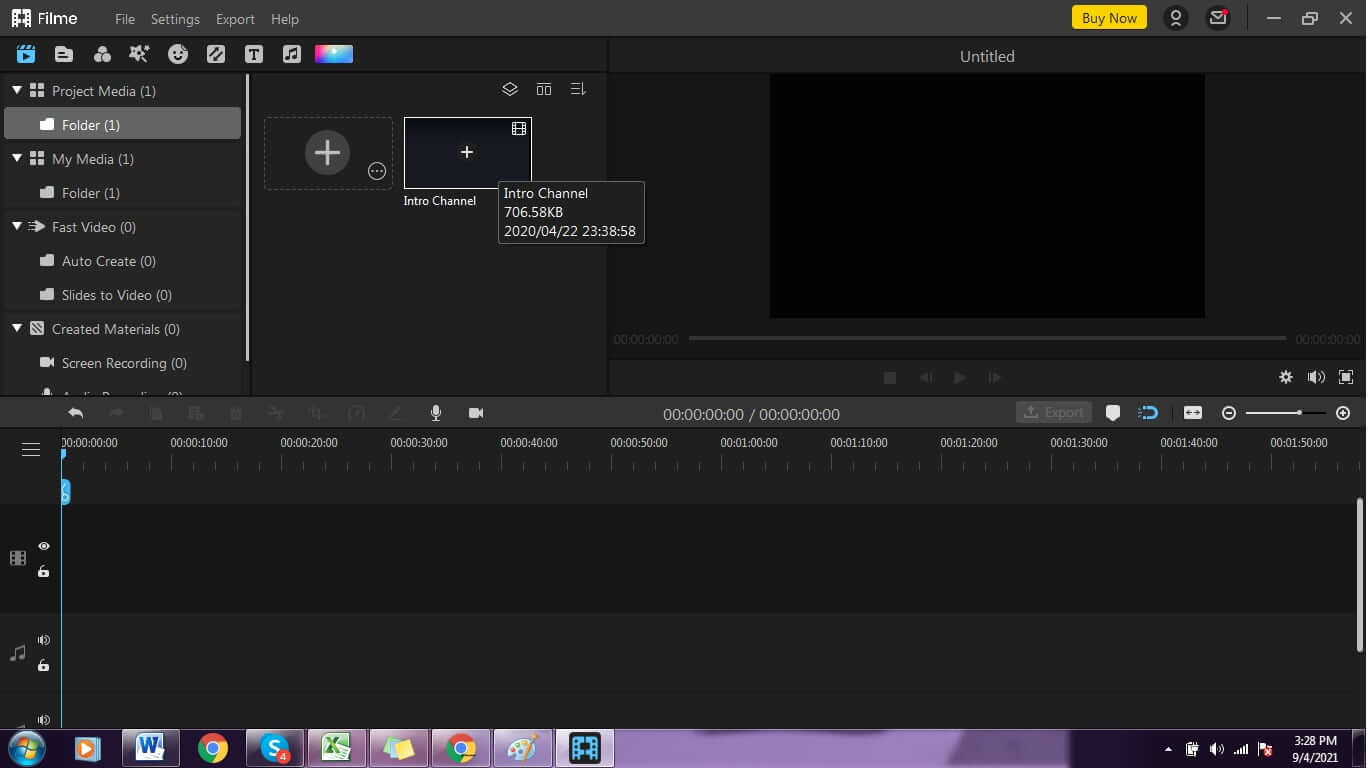 Step 3: Drag the video to Filme timeline and start editing your video. Now you can easily select the specific audio or entire audio to remove it from the video. Filme has the best feature of editing the audio as per our requirements.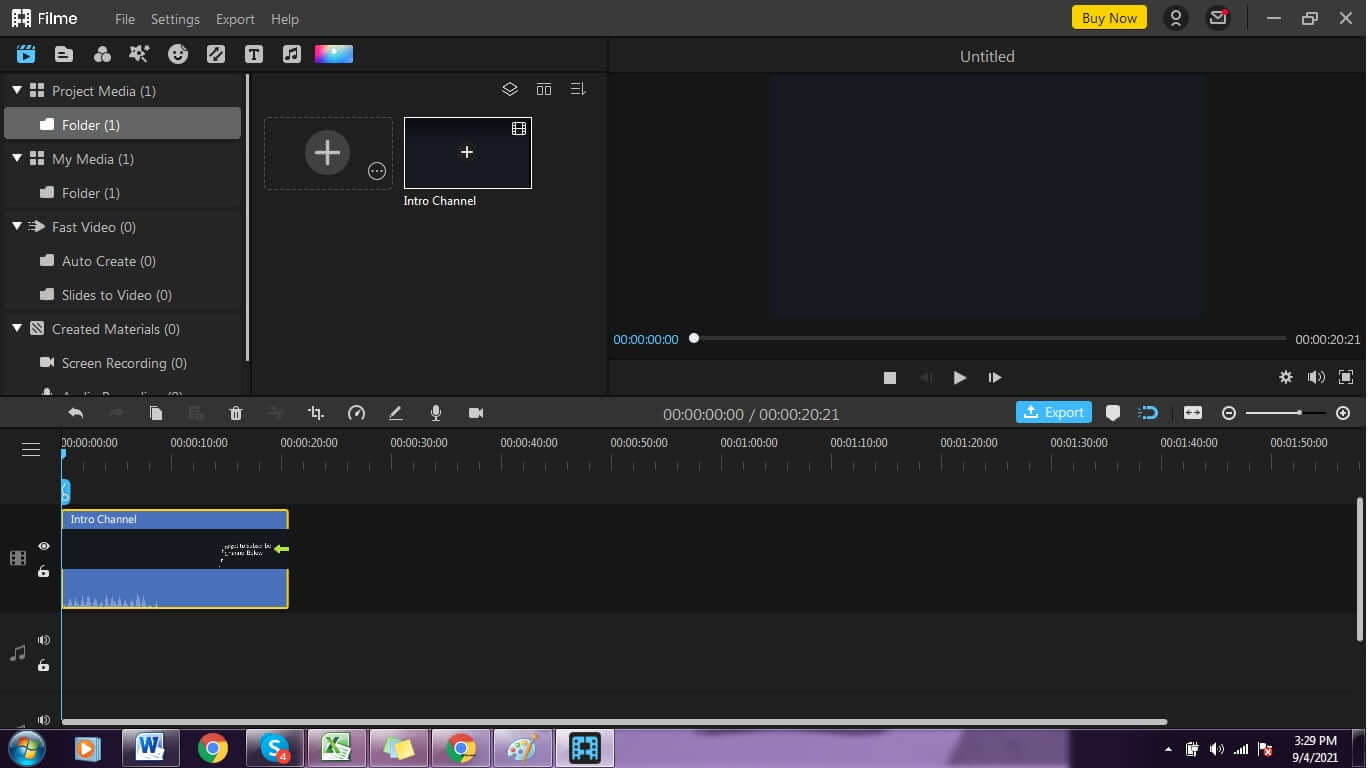 Step 4: Right click on the video and click on Detach Audio.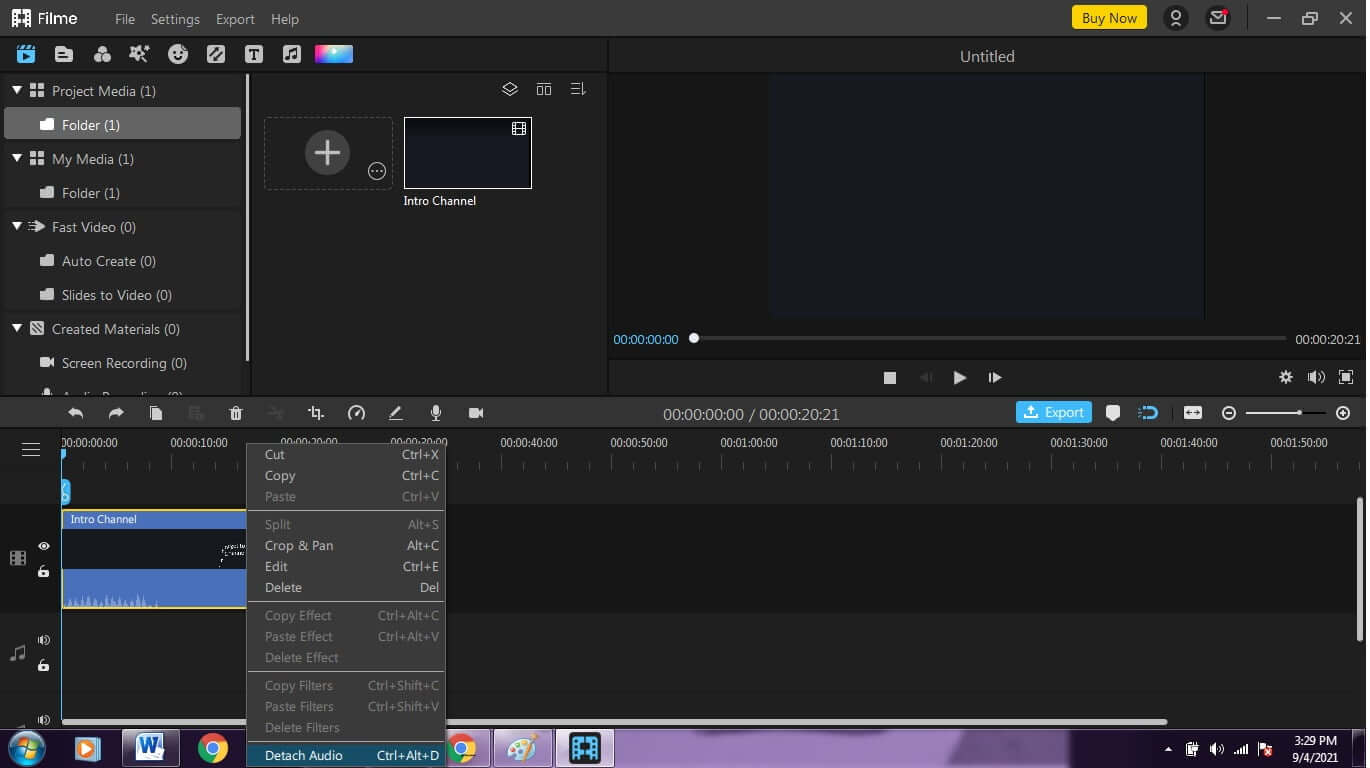 Step 5: Right Click on the Audio and click on Delete.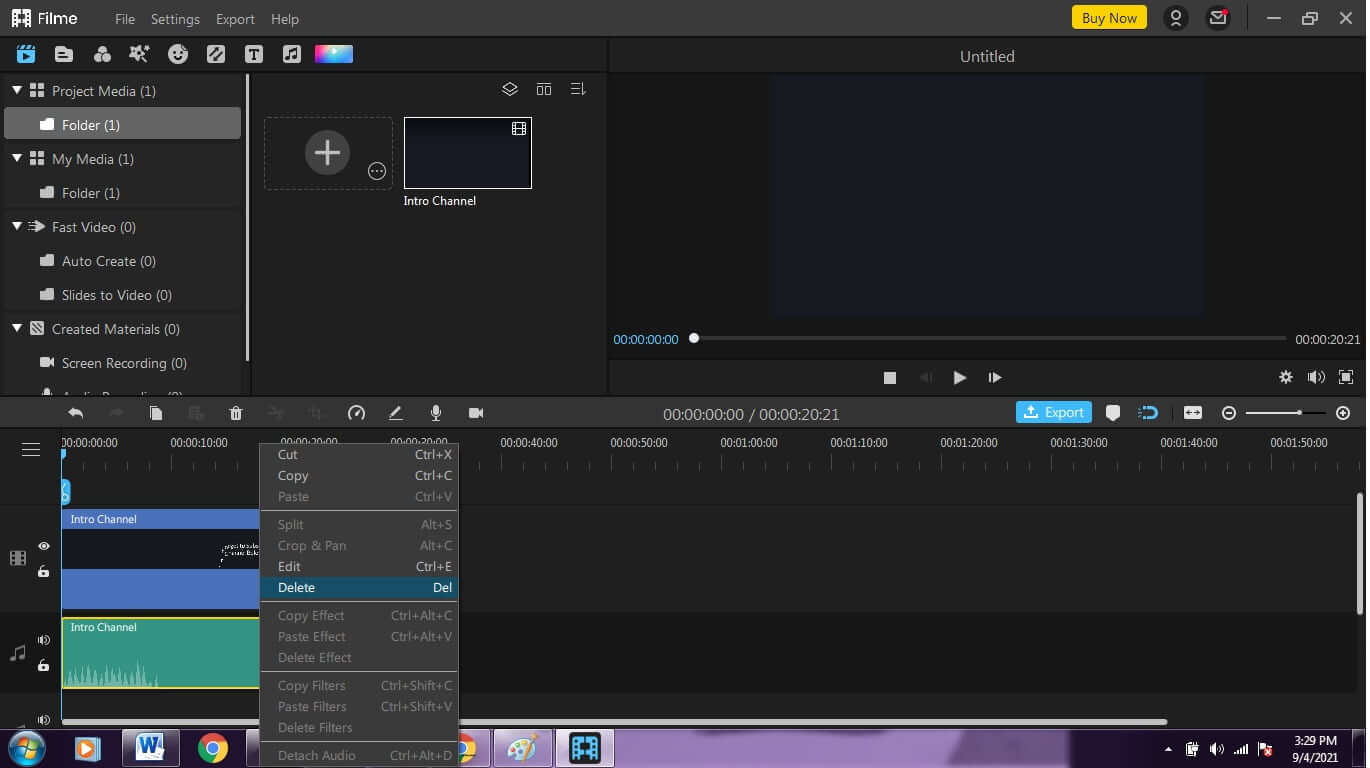 Step 6: Save the video on your device by pressing the export button and enjoy the audio-free video. It's Cool!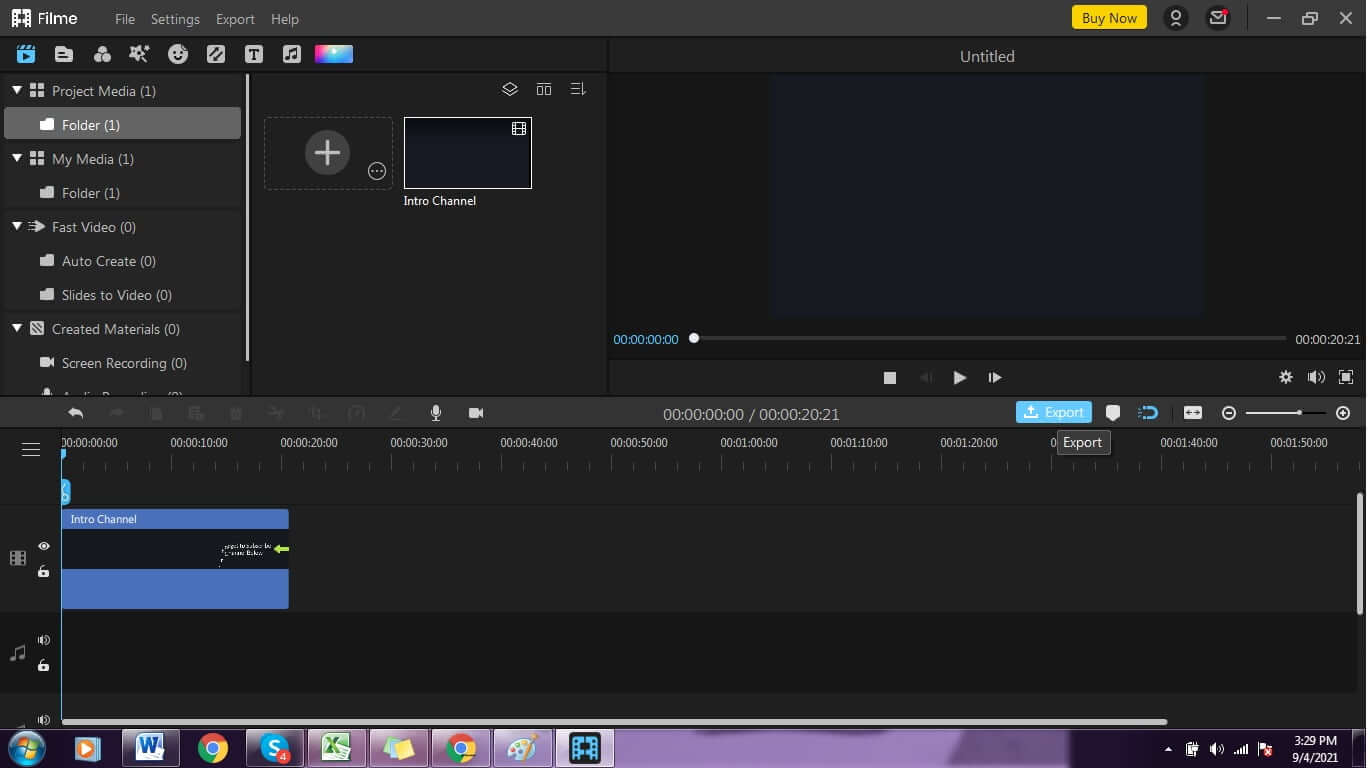 Part 3:FAQ About Remove Audio from Video with iMyFone Filme
Q: Is the iMyFone Filme Safe?
You can try and download this software because it is tested and it is virus-free. Feel free to download and edit your videos using Filme.
Q: Is Filme Free?
Yes, you can download it and use its free trial. However, you can download its crack version also.
Q: What are the Basic Video Editing Skills?
You have to be self-motivated, attention to detail, and familiar with what you want to do. Hence, there are no other advanced skills you need to learn for Filme.
Conclusion:
Well, you all are now familiar with the amazing software iMyFone Filme, and this article will surely help you get your video done. Editing a video or audio is not easy; it is sometimes complicated. But you need to find the exact tool that will help you. However, you need software that is easy to use, and you won't require guides or tutorials for using that software. iMyFone Filme has made our lives easier with its flawless features. It has royalty-free music, which you can use behind video easily. The other best thing is that it has a screen recording feature.
If you are tired of getting fooled by other video editing tools with less or no advanced features, then you are in the right place and getting the right information about iMyFone Filme. This software won't disappoint you in any of its features, and you will get the right product at the end of editing. No extra professional skills are required to use this software. Don't wait and look here and there. Try iMyFone Filme and get a life!