Wondering how to edit sound on TikTok? That's a question asked by millions of users who have jumped on the TikTok bandwagon but are still finding their feet in terms of TikTok features and how to effectively use them. However, if you learn how to edit a sound on TikTok, you're one big step closer to making professional and potentially viral posts. Audio is a powerful addition to visual content, which is why the focus of this article is on how to edit TikTok sounds. We'll show you not only how to edit sound on TikTok within the app but also how to use a desktop application to make it even better. Are you ready?
Part 1: How to Edit Sound on Tiktok?
The simplest way to add and edit sound on TikTok is to either use the built-in audio library or record a voice-over. Let's see how to do both these actions in the iPhone or Android TikTok app. The first set of steps shows you how to add stock audio tracks from TikTok's collection and edit it (trim and volume) before posting the video.
Steps to Edit Sound on TikTok
Step 1:Record your video as you normally would by tapping + and then the Record button, or by pulling up an existing video using + and tapping Upload, then selecting it from your media library, Gallery, or Camera Roll.
Step 2: When you see the screen with the Next button, look at the bottom-left and tap the "Sounds" icon, which looks like a musical notation.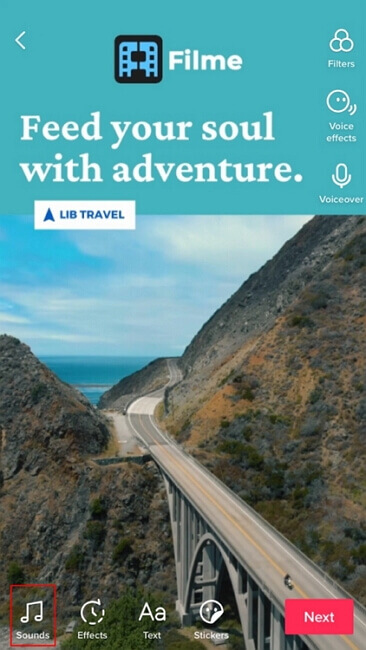 Step 3: Choose the audio track from the available sounds or tap "More" to search for something specific and tap it.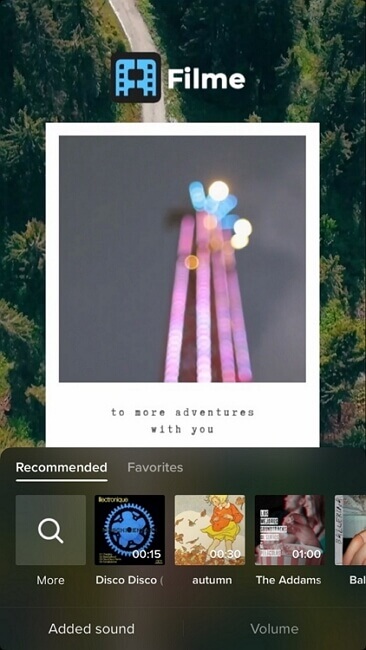 Step 4: Once you see the soundwave pattern at the bottom, you can drag it left or right to choose the section to be used for the video. You will also see a Trim button in case the audio track is longer than your video. You can use this to cut out portions of the audio that you don't need.
Step 5: Finally, you can control the volume by tapping the graphic equalizer icon and using the slider to reduce or increase the audio level of the track (Original sound or Added sound).
Step 6:6.When you're done, tap the checkmark to proceed with the rest of the pre-posting process, such as adding stickers, effects, text, and so on.
Steps to Record a Voiceover in TikTok
Step 1: As shown above, tap the "+" icon and Upload or Record to either pull up an existing video from your phone or record a new one.
Step 2: When you see the screen with the "Next" button, you'll see the "Voiceover" icon that looks like a microphone. Tap that.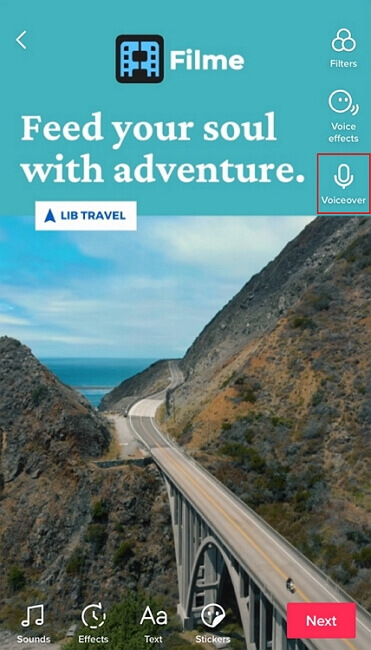 Step 3: You can record your voiceover track by tapping and holding the Record button on the next page. Tap the checkmark when you've finished recording.
Step 4: You can now control the volume of the recorded track by tapping the Volume icon and changing the slider level left or right.
The voice-over feature is relatively new but it's a great way to personalize your videos for your target audience.
Part 2: How to Edit TikTok Sounds on Your Desktop Computer?
As you can see, the scope to edit sound on TikTok is quite limited. All you can do is add an available track or do a voice-over recording. Moreover, TikTok has stopped allowing people to upload their own music tracks due to potential copyright violations. That's why a better option would be to use a proper desktop video editor to edit sound for TikTok videos. iMyFone Filme comes highly recommended for this purpose.
1

Best Desktop Video Editor -  iMyFone Filme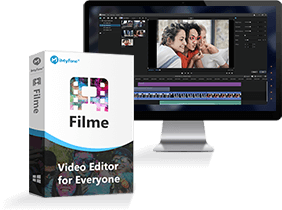 iMyFone Filme Key Features:
Built-in library of audio effects and royalty-free music that you can add to your Tiktok videos, most of which are not available inside the TikTok collection.

You have full control over audio editing on its own track - you can even add multiple tracks, which is not possible in TikTok.

Voice-overs can be recorded in hi-fi quality to make your videos sound professional - you can even upload your own music tracks if you have licensed them properly.

Directly import videos and photos from your phone and use extensive video editing features as well as effects, filters, text, transitions, and much more - use the fast video mode to create a collage of video clips and images with audio.
134524 people have Download it.
2

How to Edit the Sound of a TikTok Video
Before posting your video on TikTok, you can export it directly into the iMyFone Filme library from your phone. We'll show you how to do this as well as add and edit the sound of a TikTok video in this next section:
Step 1: You can import your video into Filme using the Import feature, which gives you the option of wirelessly importing videos directly from your phone. You can also use a data cable to do this if you prefer.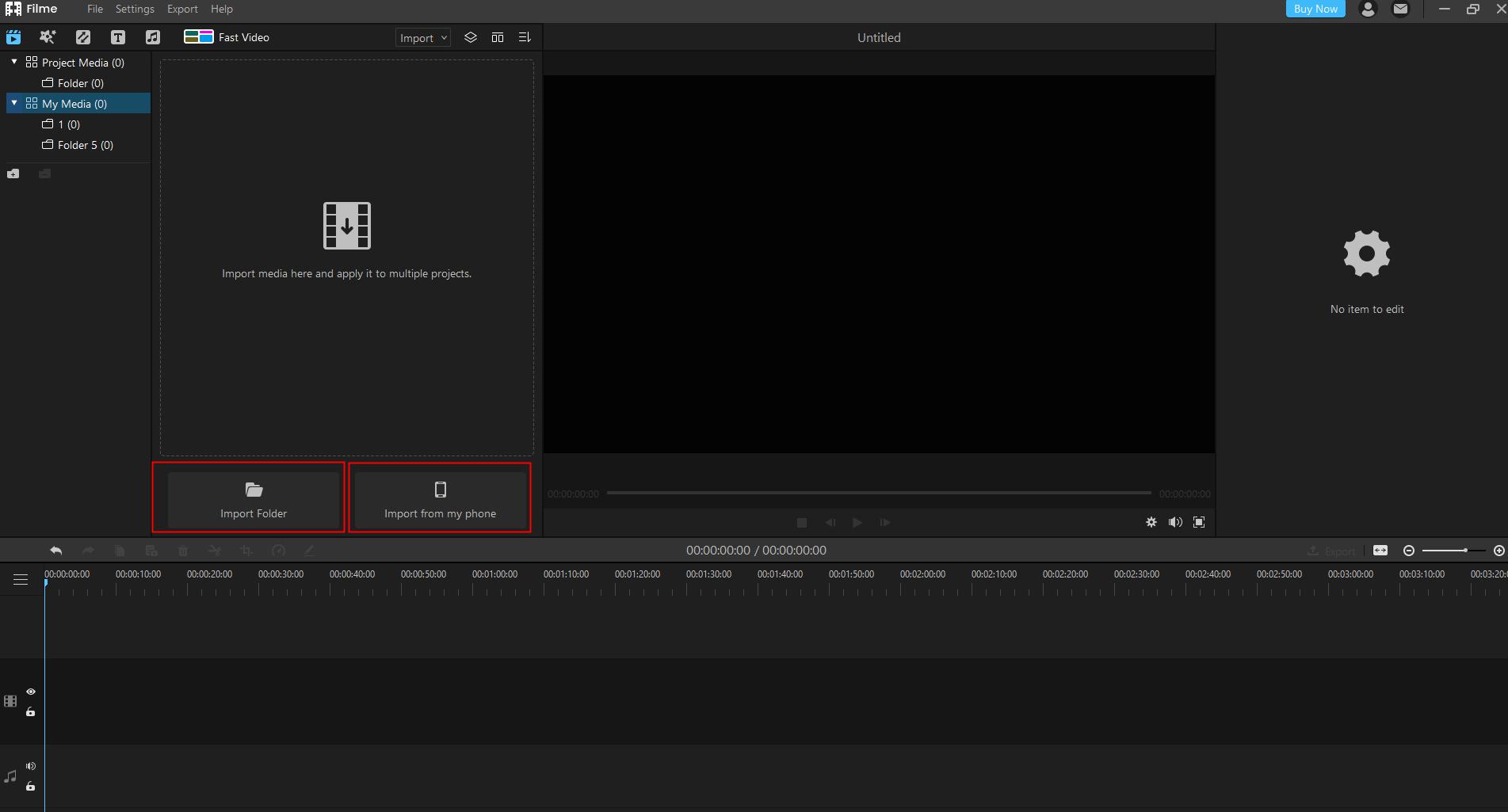 Step 2: Once the video is in your Filme Media Library, drag it to the timeline editor on the lower half of your computer monitor.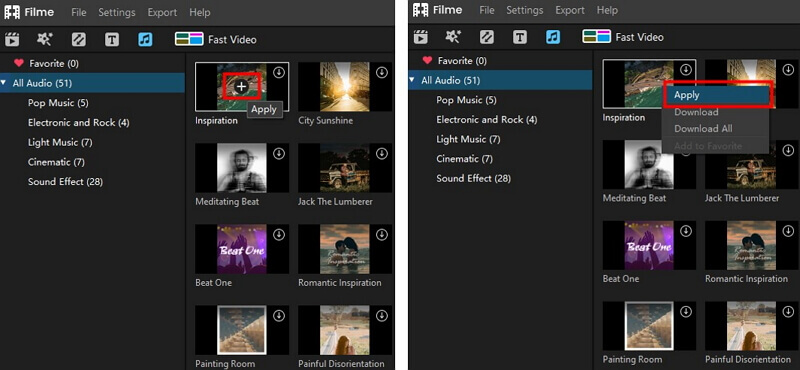 Step 3: You can now add audio in two ways:
A. Use the Music icon on the top left of the Filme interface and choose an available audio track.
B. You can use the Import function again to bring in one of your own MP3 tracks. Filme supports nearly 50 different audio formats so it can be any type of audio file.
Step 4: As you did with the video, bring the audio track into the timeline on a new track. It will automatically default to an audio track and you'll see it above or below the video.
Step 5: 5.You can now select the audio track and do several types of edits, as shown below:
A. Cut the audio track by bringing the playhead (the blue vertical line) to the correct point and clicking the Split (scissors) icon just above the timeline. Pro Tip: You can do this twice to pick a section from the middle of the audio track and delete the other bits by right-clicking them and selecting Delete in the contextual menu.

B. To edit the volume, double-click the audio track and go to the audio editing panel on the top right. You can also specify a fade-in at the beginning of the audio track or a fade-out at the end - you can even define the duration of the fades to make it come in and go out quickly or slowly. Click OK when you're done.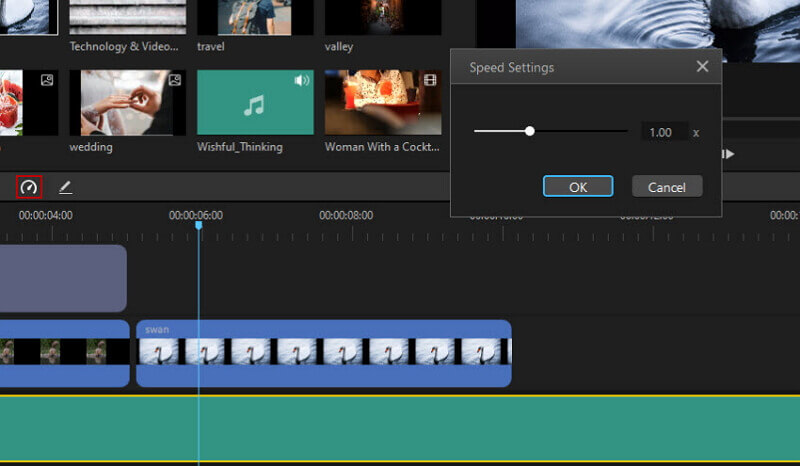 C. To change audio speed, select the audio track and click the Speed icon above the timeline. You can slow down or speed up the track so it matches the video.
D. Finally, you can trim your audio clip by dragging the handles on the left or right to make it shorter and select the portion you want to use.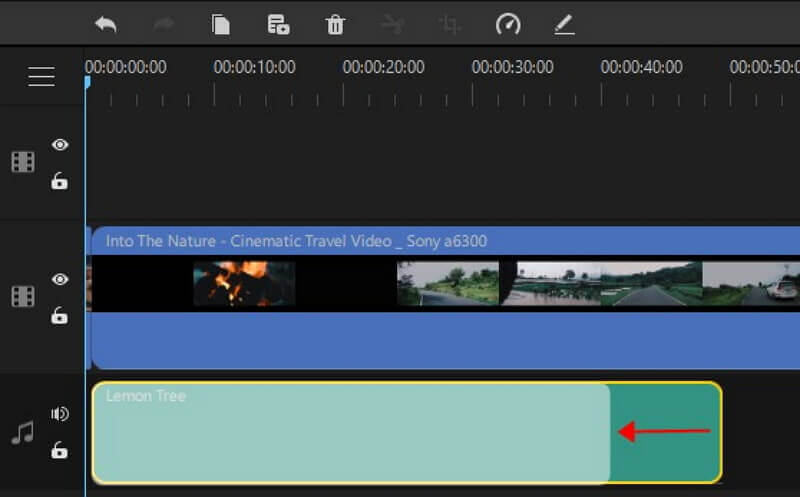 3

How to Add Your Own Sound to a TikTok Video
You can also record audio directly in Filme using the following steps:
Step 1: Bring the playhead to the beginning of the section where you want to place the voice-over track (you can change this later).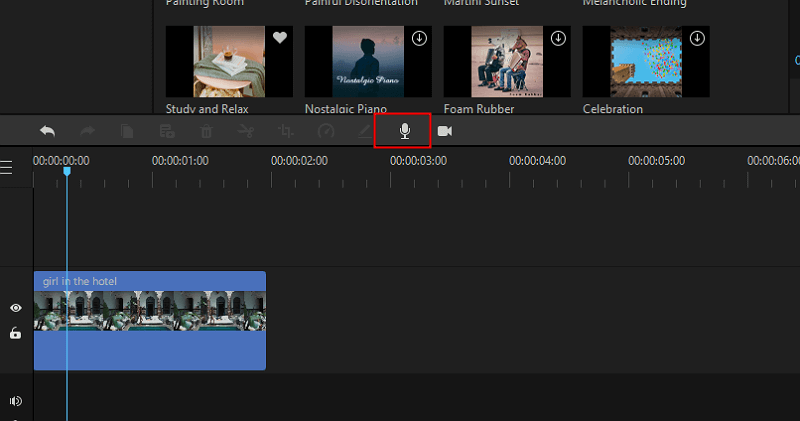 Step 2: Click the Record Audio (mic icon) above the timeline.
Step 3: Select an audio device such as the internal PC mic or an external microphone.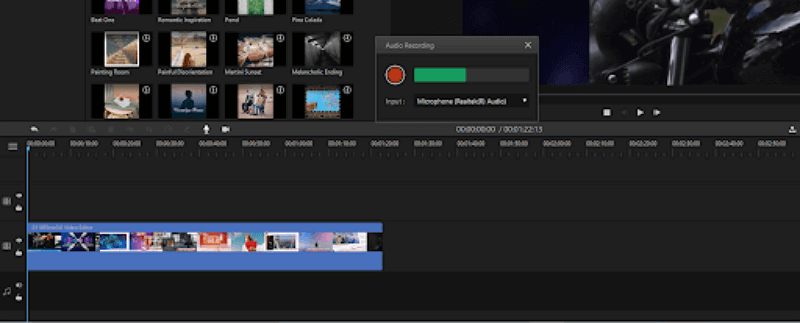 Step 4: Click the Record button, record your audio, and stop the recording when you're done.
The recorded audio will appear on a new audio track below your video. You can edit it as shown in the section above.
Here is our video tutorial about how to use Filme. You can click the video and get more details.
Part 3: How to Choose Stunning Sounds for TikTok
Here are some tips for choosing the right audio tracks for your TikTok videos.
Tip 1

Choose high-quality audio files or record with a professional tool

If you have your own tracks or you're using a voice-over, make sure the quality is high. This is because some people might play the audio on a Bluetooth speaker, and you don't want it to jar or sound unpleasant.
Tip 2

Match the audio track to the mood of your video

This is vital because the audio often sets the mood for the video. For example, if it's a funny video, use some lighthearted and upbeat music or something like what you hear on a cartoon video. Classical music is often a great way to set the mood, but you'll need to edit it very carefully to get the right section to use.
Tip 3

Use a desktop editor like Filme for a professional edit

Filme has so many features to make your audio sound truly professional so take advantage of it. Use the fade-in-fade-out feature to create the mood for a clip, use the Split function to get the perfect section from a long audio track or song, and use the Speed function to help you match the mood of the video.
Tip 4

Use voice-overs to your advantage

If you have a captivating voice, don't waste it! Do a lot of TikTok videos with voice-overs so your audience can really connect with you. You can always edit it to perfection using Filme.