Are you looking to record voice online? It's possible, and it's free! This article shows you how to record voice online using free software, or even better — your computer's built-in microphone! Then we'll show you how to edit and fix your recordings quickly, so they sound great! 
We'll also give you 5 online voice recorder tools that can help you free record voice online and then audio edit it so you can create your podcasts and audio tracks for videos! Read on, and learn how to record voice and edit recording online today!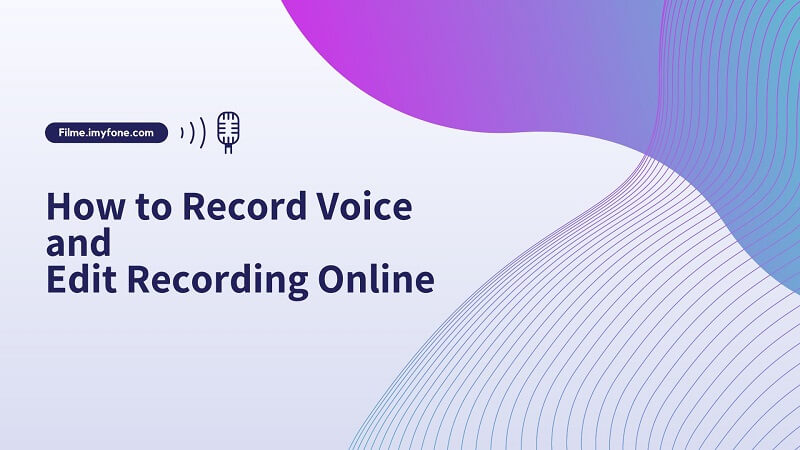 Part 1: 5 Powerful Online Tools:How to Record Voice and Edit Recording
It's easy to record your voice online, but it can be not easy to edit those recordings so that they sound just the way you want them to. Fortunately, several online tools can help with this task. The following five online tools will make your recording experience better and more efficient, even if you have no previous recording or editing experience.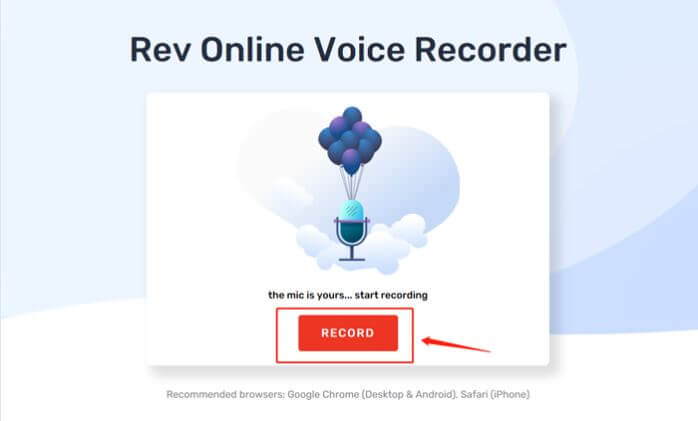 It's perfect for interviewing people and holding discussions. Recording costs nothing, with no intrusive ads. You can have a minute of human transcription for only $1.50 or automated transcription for $0.25.
Pros:

Transcription services for voice to text

You can record notes, meetings, memos, and other audio recordings

Edit and manage your recordings

Dropbox or email are two ways to share recordings
Cons:

New features are few and far between

Transcription services that convert voice to text are paid
Vocaroo is a free, online voice recorder PC that's simple to use. Just click the record button, speak into your microphone, and stop when you're done. Your recording will then be available to download as an MP3 file.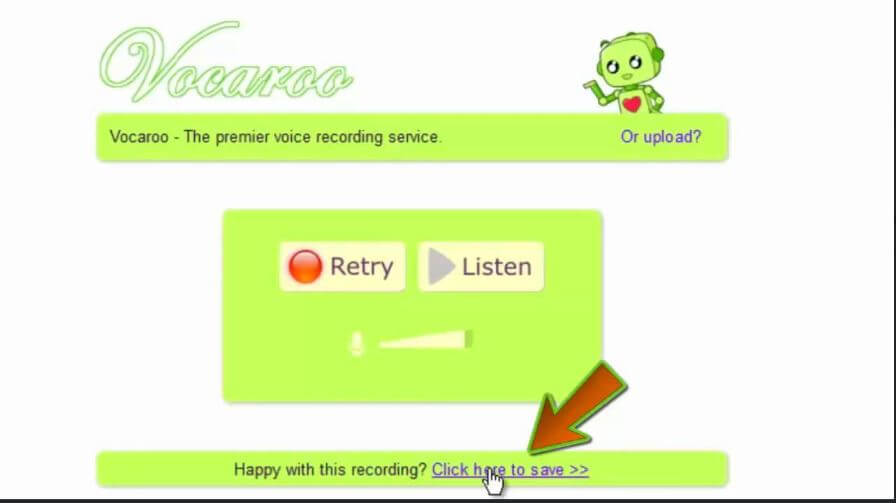 The tool lets you upload and share your recordings on social media sites like Facebook, Twitter, and Tumblr. Vocaroo is excellent for those of us who need to make podcasts or recordings for presentations but don't have expensive equipment! 
It also makes editing your recordings quick and easy with a couple of clicks. You can even do away with background noise by filtering it out in the post-production stage! 
Pros:

Use Vocaroo without registering or creating an account.

Social media and links can be used to share recordings.

It has an easy-to-use interface and is straightforward use.
Cons:

The system sound does not work with Vocaroo.

The size is limited to 50MB, and the time is limited to 5 minutes.
This website offers a simple, user-friendly interface for recording your voice. There are no frills or complicated features - just hit the record button and start talking. You can download your recording as an MP3 file when you're finished. The site also has an editor that allows you to trim the beginning and end of your audio file. 

Another cool feature is that you can change the speed of your recording without affecting its pitch. You can slow down your speech for better comprehension by listeners who speak at a different rate than you do (say, if you have an accent). 
On the other hand, speeding up your speech can make it easier to follow if someone speaks too quickly (say if they have a stutter). If you use this tool often, it's worth upgrading to the paid version.
Pros:

You can easily switch your recording mode from Waveform to frequency

Record voice on MAC online easily
Cons:

The website is cluttered with ads

There are not many features
Do you want to record your voice online but don't know how? Reverb.chat is a great tool to help you do that! Go to the website, click the record button, and start speaking into your microphone.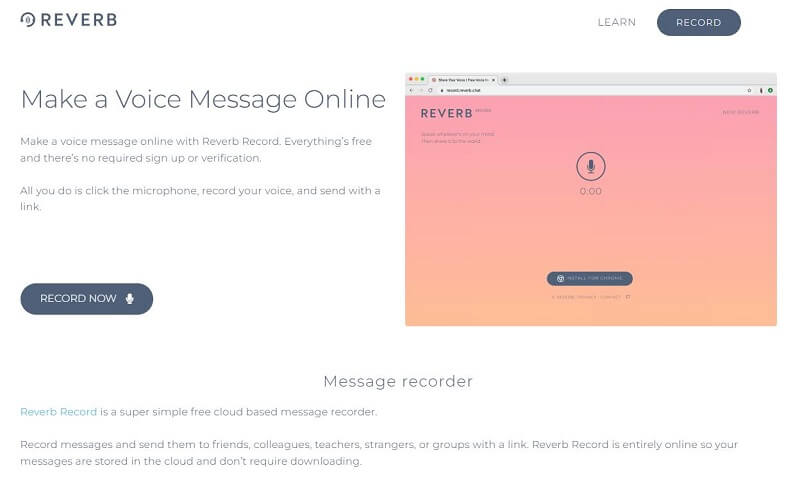 Once you're done, you can download your recording as an MP3 file. Plus, if you need to edit your recording, reverb.chat has a built-in editor that lets you trim your recordings and add effects like echo and reverb. The editor also includes preset buttons for quick fixes, such as adding bass or making your voice sound like it's coming from inside a tunnel.
If you have any questions about this excellent service, simply click on the contact link at the bottom of the page and send them an email message with any questions or concerns.
Pros:

Record online with a single click

You can also download Chrome
Cons:

Limited features
If you're looking for a great online tool to help you record your voice, look no further than voicecoach.ai. This recorder allows you to record your voice within seconds and provides editing features to ensure your recordings are just the way you want them.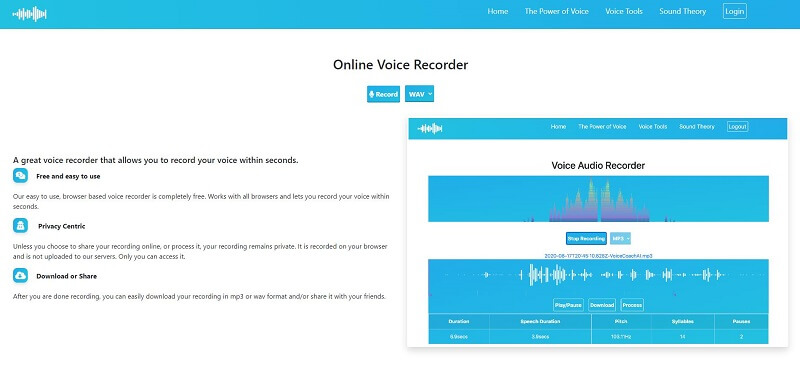 Plus, voicecoach.ai offers a wide range of options to customize your recording experience to get precisely the results you're looking for. For example, you can set how many words per minute your voice should be recorded, how loud or soft you want the volume to be, and more. 
All in all, this is an excellent option if you need an easy-to-use and comprehensive audio recorder that will deliver professional quality results every time.
Pros:

Free and easy to use

Privacy Centric

Download easily and share
Cons:

Very limited features

No easy-to-use interface
How to Use An Online Voice Recorder and Recording Editor?
Here's how you can use an online voice recorder.
Step 1: Open the Rev Website
You can record audio online with a rev online voice recorder for pc by clicking on the "Record" button on the website.
Step 2: Speak Into Your Mic
Record the audio by speaking into your device's microphone and ensuring the animation shows that it is being recorded.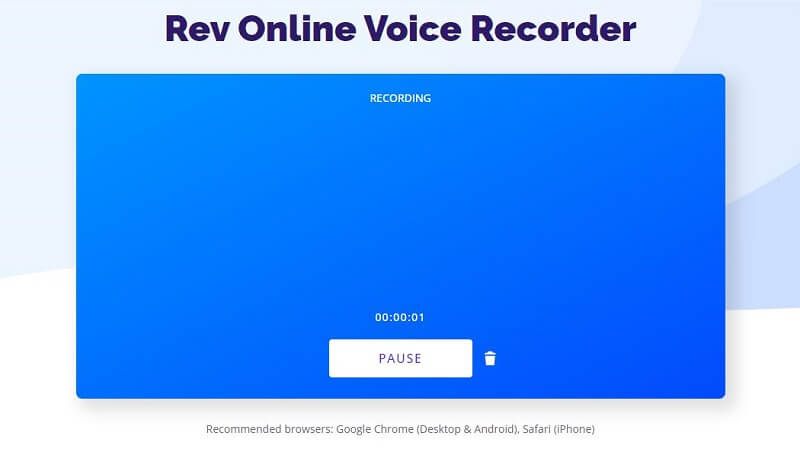 Step 3: Click On The Preview
When you click "Preview," you will be able to listen to your entire recording with a waveform. It also provides fast forwarding, rewinding, trimming, and playing of audio.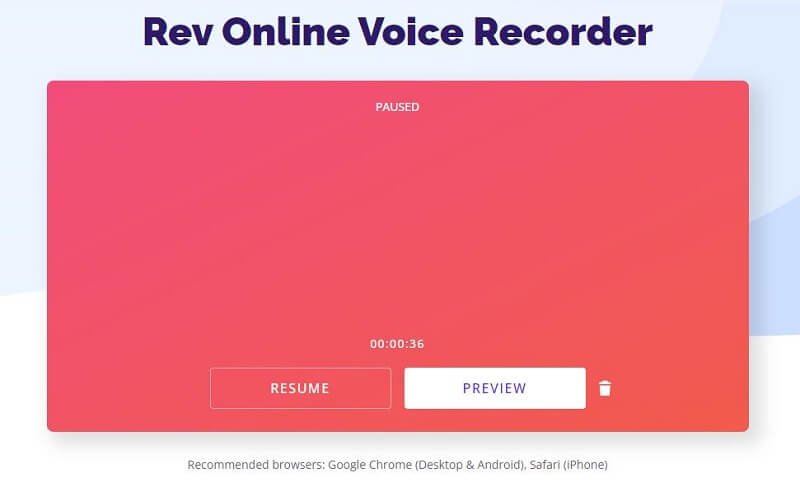 Step 4: Download Your File
Grabbing the Download icon after clicking the preview will allow you to download the file easily.
The Best Windows Voice Recorder You Can't-Miss
If you're looking for a powerful Windows voice recorder, Voxbox is an excellent option. It's easy to use and has a wide range of features, making it perfect for recording audio and video. Plus, it's free!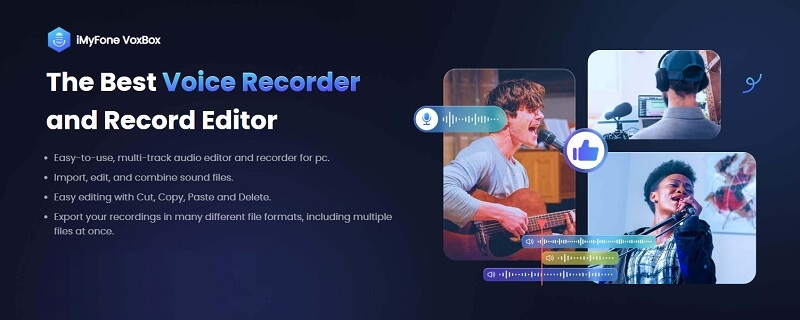 Features:
It records high-quality audio and video. 

You can easily edit your recordings. The tool provides an editing suite with a soundboard that allows you to add sound effects or music to your recording. 

Voxbox also has some other neat features, such as exporting recordings in multiple formats, organizing them into folders, and even upload them directly. 

Also, you can also do the background voice recording with this App.

If you need help using any of these tools or simply want feedback on your work, there's an online support available.
With its straightforward and clean interface, you can master this voice recorder tool and edit recordings by quickly cutting, copying, pasting, and deleting. You can export your recordings in many different formats, including multiple files.
Conclusion
Many different online tools are available to help you record your voice and edit your recordings. Some of these tools are more powerful than others. The most powerful online tool for recording and editing your voice is Voxbox - the best Windows voice recorder.
If you want to improve your recordings, you should use these tools. Let us know in the comments section if which online voice recorder tool you liked the most.