When you see Instagram videos, you might get attracted to certain background music or audio. If you would like to download the Instagram mp3 to their computer so that whenever you want. How can you finish convert instagram video to mp3 without any hassle?
In this article, I would introduce way of how to convert instagram to mp3,and meanwhile recommed 2 useful instagram video converter for you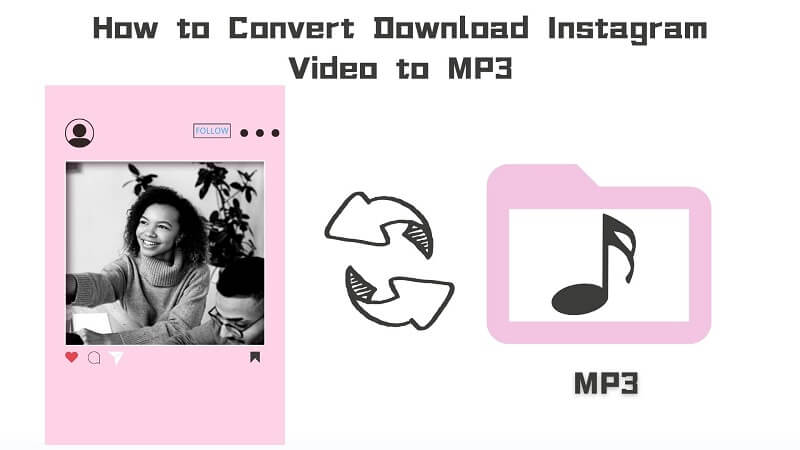 Part 1. Download Instagram Videos Via Keepvid
The first tool that we are going to talk about is Keepvid. It is an online tool that allows the user to download Instagram, YouTube, and Facebook videos. The user just needs to insert the link to the video and click on "Go". A different version of the video will be available for download. The user has a wide range of options to select the audio depending on the bitrate, size, and language.
Keepvid does not require any sign-in or subscription. It is a free tool that anyone can use to download Instagram videos and audio as well.
How it works?
Step 1. Open the Keepvid website; you will see an option to paste the URL of the video. Copy the URL of the Instagram video and paste it here, then click on "Go".

Step 2. The website will take a few seconds to process the video through the link and then generate a variety of downloadable links. These links include downloadable videos and audio as well.

Step 3. The user can then select the video or audio, its format, and size. After selecting, click on "Download" to save the Instagram video or audio to your computer.
Part 2. Recommend 2 Useful Video Converter for Instagram to MP3
1) Instagram MP3 Converter- VoxBox
One of the most effective ways to convert Instagram videos to MP3 is by using a desktop application that is iMyFone Voxbox. It is a great tool at the moment and converts any kind of video to MP3 with just a single click. It supports different video formats and also supports large file sizes. The user can also use the batch processing feature of this tool and convert multiple videos to MP3 in a single batch.
iMyFone Voxbox has an excellent success conversion rate and also allows the user to change the output format to WAV and OGG besides MP3. The user can also cut the video and then download the MP3 of only a specific part of the video.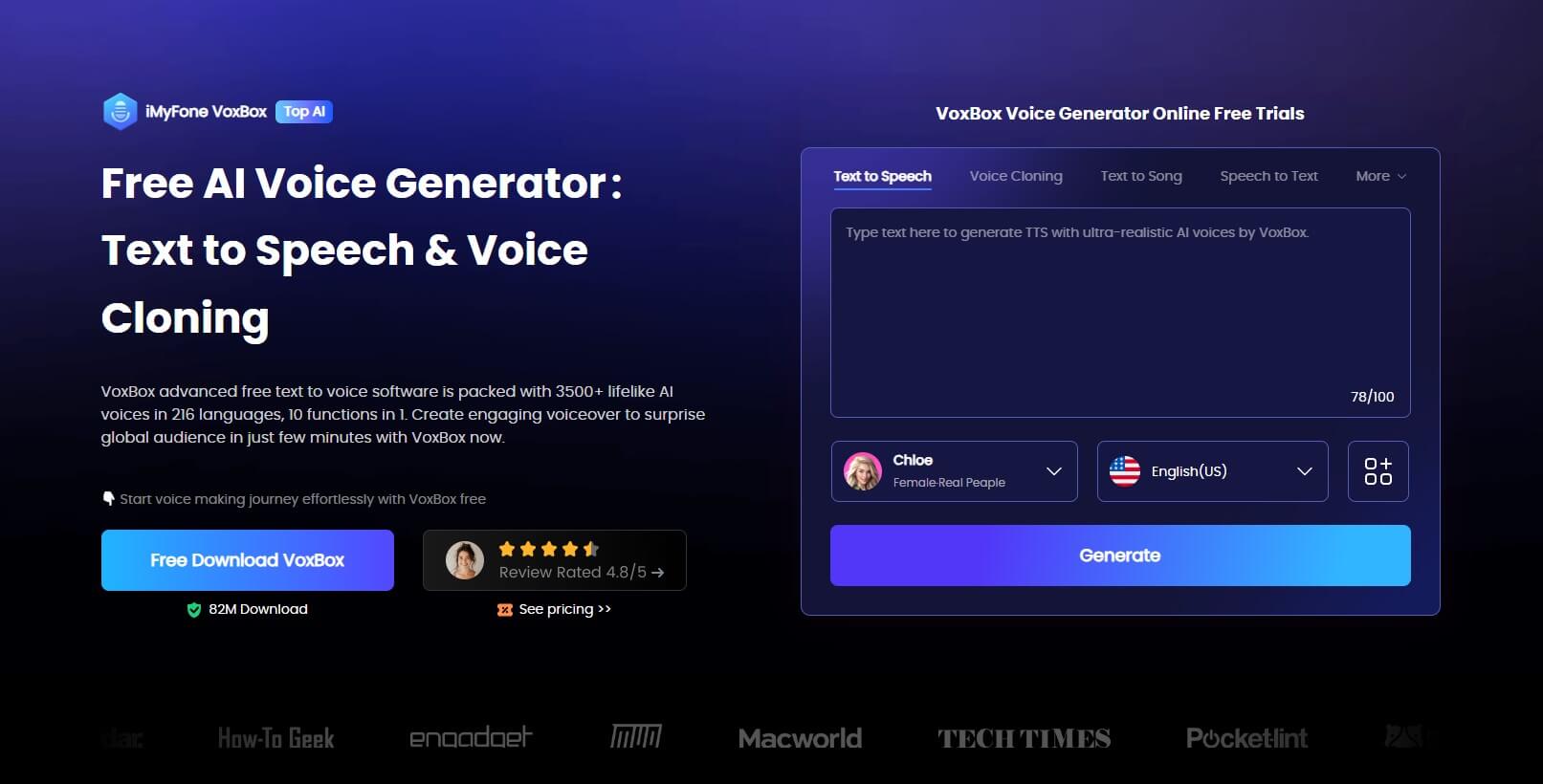 Key Features:
3000+ voices like rappers, YouTubers, cartoons, celebrities, etc.

20+ global languages like Spanish, Japanese, British.

25+ Country accents like a British accent and a Hindin accent, etc.

4-in-1 software of voice record, generate, convert, and edit.

It supports more than 20 output audio formats, including MP3, OGG, M4A, AAC, and WAV.

Accept big files (No file size limits).

You can export the file in different audio formats, like MP3, WAV, etc.

You can cut, trim, clip, and delete the audio file.

It has an intuitive and straightforward interface.
Pros:

It can convert video to audio in just 1-click.

Supports different video formats.

The user can change the output format as well.

It has the feature of "Cut" to only download specifics of the video.
Cons:

Only supported Win, Mac coming soon.
How it works?
Step 1. Download and install the tool. Then open it.
Step 2.You can click "add files" or drag the file directly .

Step 3. Now, the user can either cut the video or choose the output audio format. Then click on "Convert"
Another way to convert Instagram video to MP3 is by an online tool which is Acethinker. It is an online conversion website that allows the user to easily convert any Instagram video to MP3. It provides different downloadable options depending on the size and format of the output. The user can then choose a sufficient option and download it.
Acethinker is an online tool, so it doesn't require any kind of installation or downloading.
Pros:

This tool not only converts Instagram videos to MP3, but it can convert any social media video to MP3.

The user can convert the video into audio with just a click.

It provides different forms of downloadable links depending on size and format.

It provides a very fast download speed with unlimited downloads.

Does not require any kind of registration or sign-up.

As it is a web-based tool, it is compatible with both Windows and macOS.
Cons:

Not all videos are successfully processed.

It requires a high-speed internet connection and does not work offline.
How it works?
Step 1. Go to the Acethinker website, paste the URL of the Instagram video and click on the "Go" or download button.

Step 2. The online tool will take a few seconds to process the video. After the processing is complete, it will show the users different varieties of video and audio downloadable links.

Step 3. Choose the appropriate MP3 format along with the good size and click on "Download" to download it to your computer.
Conclusion
Here comes the end to our discussion of Instagram video download and conversion to MP3. There are different tools available in the market that users can use, and we have listed a few in the article. i would recommend iMyFone Voxbox to convert instagram to MP3 .It can convert multiple videos in one go. Moreover, it has a friendly user interface. and which is not a simple video converter toolbox, you can use it to make more funny or atracted audio.
Watch this video to learn more about the Best 4-in-1 video converter Tool iMyFone VoxBox: