Will Smith is a legendary actor, producer, and rapper celebrated for his remarkable performances and affable nature. With the development of technology, we are now experiencing the emergence of voice changers that can imitate popular stars such as Will Smith.
In this article, we will discover what a Will Smith voice changer and real-time voice generator are, teaching you how to make a Will Smith voice over with absolute ease!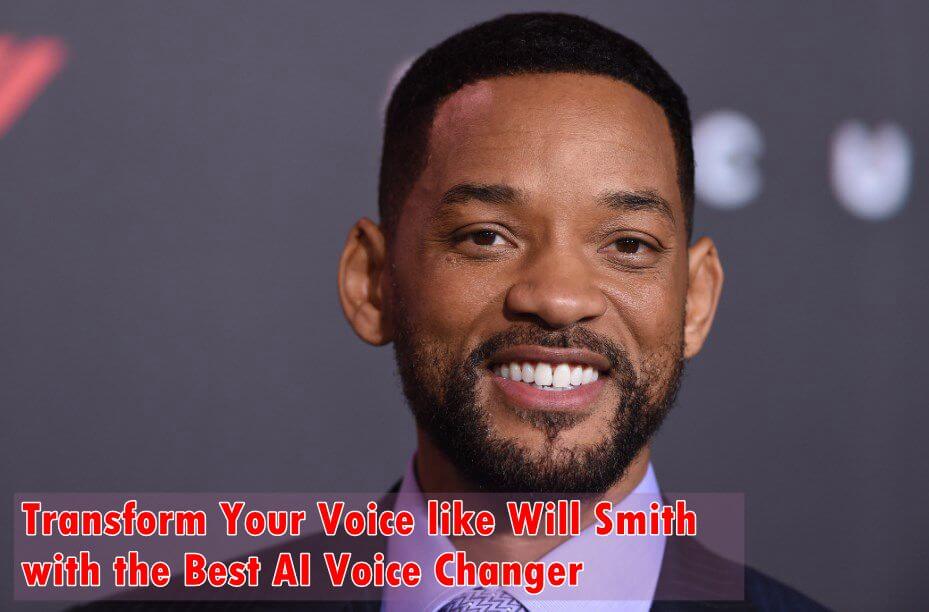 Part 1: Who is Will Smith?
Will Smithis an American actor and rapper, renowned for his multiple award wins and successful movie career. By 2023, his films had grossed over $9.3 billion, making him one of the most bankable Hollywood stars.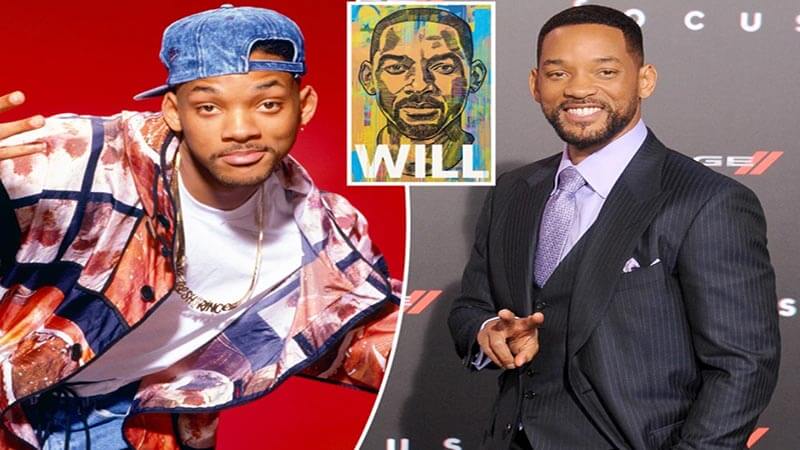 Will Smith began his acting career on sitcom The Fresh Prince of Bel-Air and then formed a successful rap duo with DJ Jazzy Jeff. He then released five albums, containing the hit singles "Gettin' Jiggy wit It" and "Wild Wild West". He starred in Bad Boys (1995), Men In Black (1997), The Pursuit of Happyness (2006), and won an Academy Award, BAFTA and Golden Globe Award for King Richard (2021).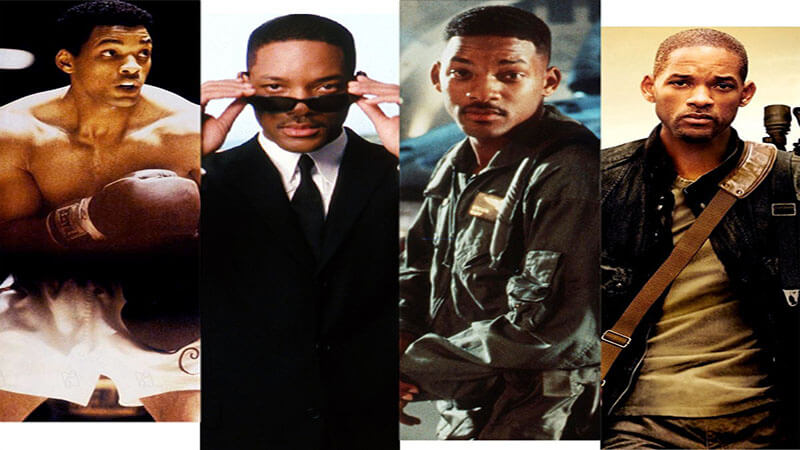 Part 2: Best 4 Voice Changers to Make You Sound Like Will Smith
Change your voice in no time with MagicMic - the best voice changer that provides various voice effects such as pitch shifting, echo, and reverb. Additionally, you can add your own audio files as a background track. Combining excellent compatibility with Skype, Discord and Zoom, you are guaranteed a superb audio experience with MagicMic.
Moreover, MagicMic features the remarkable Will Smith AI voice, letting users construct custom voiceovers with the renowned actor and producer's voice. If you're a content creator, marketer or just wishing to elevate your audio content, MagicMic is the perfect tool to make your projects come alive.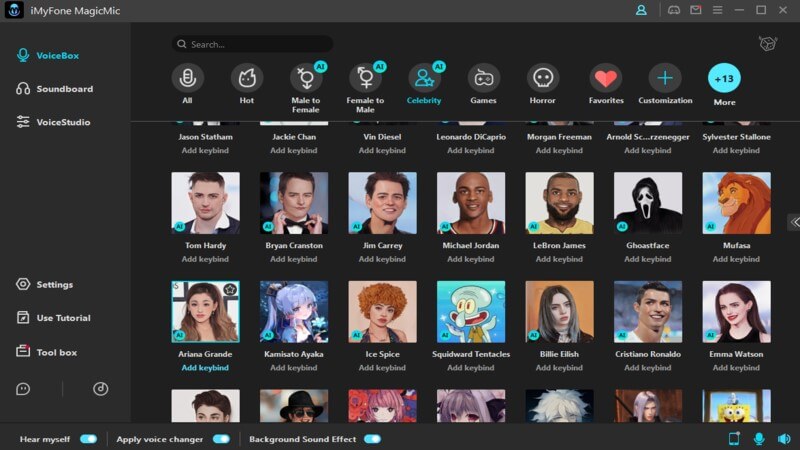 Key features of MagicMic
Will Smith Voice
Get hold of more than 160 voice effects, including the unique Will Smith AI voice, and quickly transform your voice with MagicMic.

Achieve clear and echo-free audio with improved clarity.

Over 600 vocal and sound effects available for gaming, streaming, and more.

Get access to popular personalities' sound effects such as Biden, Obama,Robert Downey Jr, Taylor Swift, and Ariana Grande, as well as game and anime characters like PUBG, Fortnite, and Miku.

Design unique voices using the user-friendly voice studio.

Compatible with Mac, Windows, IOS and Android.

Live voice filters to customize and personalize voices.

Supports the most popular applications such as Discord, Zoom, Fortnite, PUBG, and Steam.

Highly regarded by millions of users worldwide.
Pros:

Unlock a variety of voice and sound effects.

Simple to use and works with well-known platforms.

Personalize effects and add your own audio files.
Cons:

It's a new product.
Watch This Video To Know How to Get Will Smith Voice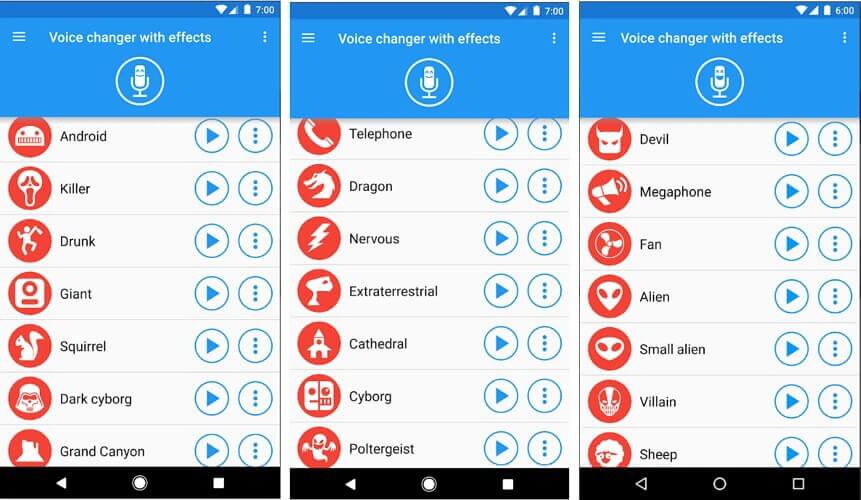 Pros:

Create humorous and fun-filled content with fake calls and custom soundtracks for videos and memes.

Test out different voice effects and tunes, suitable for vocalists and voice actors.

Utilize the embedded audio recording and effects tools to effortlessly capture and enhance your recordings.
Cons:

The audio quality might not meet the standards of a professional studio.

May be incompatible with certain gadgets and operating systems.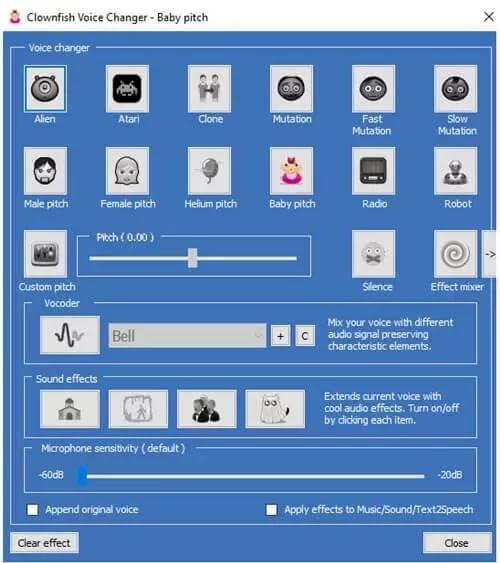 Pros:

Clownfish Voice Changer provides an intuitive and user-friendly interface.

Clownfish Voice Changer is completely gratis.

Clownfish Voice Changer allows you to manipulate your voice with various effects.
Cons:

The sound quality might be inferior to that of specialized recording software.

May provide fewer features than other voice changers.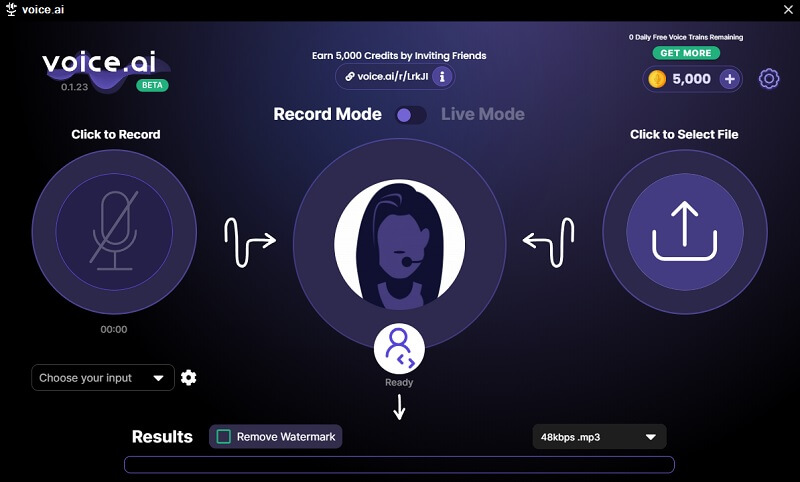 Pros:

Voice.ai utilizes advanced algorithms to ensure precise audio transcription in a shorter span of time.

You can customize the transcription output in terms of detail, formatting, and other settings.

Make the most of automated transcription and save valuable time.
Cons:

The learning curve may be steeper for people not experienced in AI technologies.

A subscription is required for sustained use.
FAQs about Will Smith
1. What are some of Will Smith's movies that have received Oscar nominations?
Will Smith has been nominated for Academy Awards for his performances in 'Ali' (2001), 'The Pursuit of Happyness' (2006), and 'Concussion' (2015). He also received a nomination for Best Original Song for his work on the song 'Men in Black' from the 'Men in Black' (1997) soundtrack.
2. How old is Will Smith?
Will Smith is currently 55 years old, born on September 25, 1968.
3. What Were the Circumstances Behind Will Smith Slapping Chris Rock at the Oscars?
When Chris Rock made a joke suggesting ridicule of Jada Pinkett-Smith's hair loss due to alopecia, Will Smith impulsively reacted with a slap out of feeling that the joke was inconsiderate and rude. The incident generated much criticism of Smith, and he publicly apologized and eventually withdrew from the Academy of Motion Picture Arts and Sciences. As a consequence, he also got disallowed from all Oscars events for a decade.
Final words
Finally, the Will Smith AI voice is a remarkable augmentation to the realm of AI voice technology. It provides fans and creators an opportunity to experience the remarkable and riveting presence of this A-list celebrity in a completely new way.
So, why not bring some star appeal to your projects or notes with the Will Smith Voice Changer - MagicMic now? Seize the opportunities and let the MagicMic make your material truly indelible!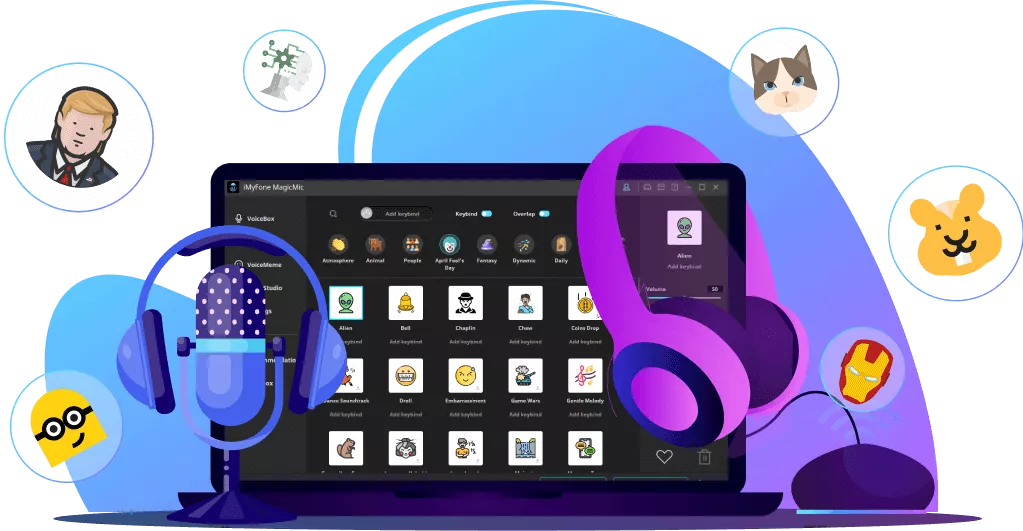 125+ Voice effects for one-click voice changing in real-time.
Huge library with 400+ Voice Effects and 150+ Voice Memes.
Sound emulator in games, live, chatting, online classes, and more.
Voice recording and audio voice changing is supported.
Voice studio lets you create any voice you like.