Trying to find the best voice simulators for real-time voice chat as well as text-to-speech can be cumbersome. There are countless voice simulators in the market that claim to be the best yet they cannot do voice simulation in real-time.
Real-time voice change means that as you speak into your input device, your distorted voice is automatically coming out of your output device. This article sums up for you the top 5 worthy voice simulator tools to give you just that.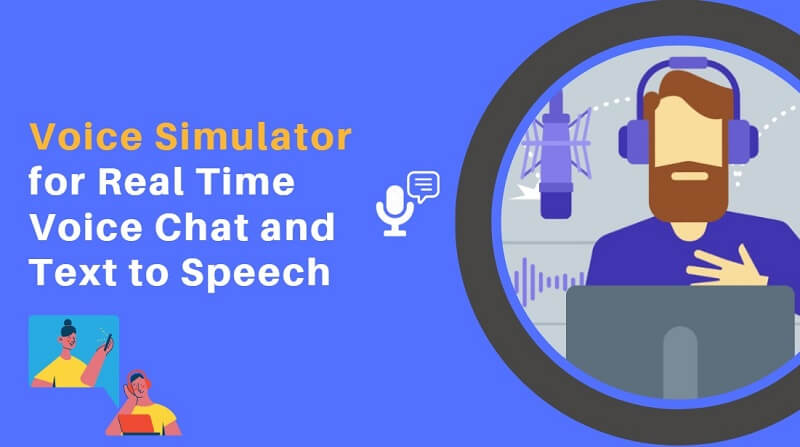 Best 2 Voice Simulator for Real Time Voice Chat
There are various instances that having a good voice simulator for real-time voice chat can come in handy such as:
Using various sound effects on your voice while chatting with your friends or family
Using voice memes to prank your friends when playing online games
Using voice changing effects when editing videos or even when filming videos
MagicMic Voice Simulator
MagicMic is the best voice simulator on the go! MagicMic can be used on Android, iOS, Windows as well as Mac.
Some of its features include: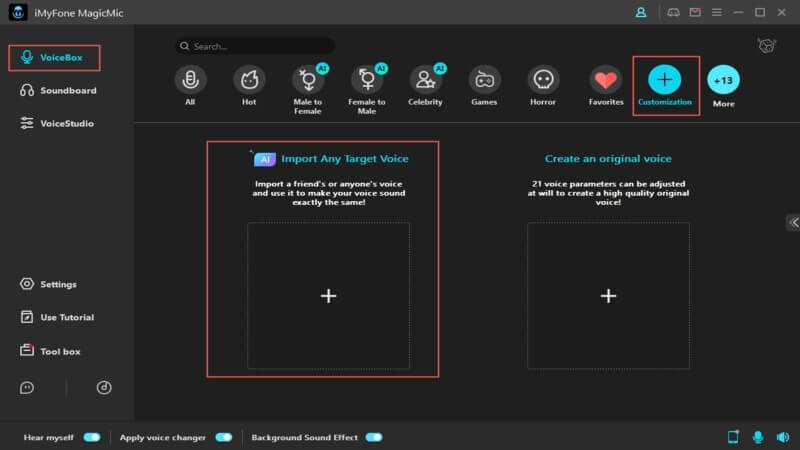 Features:
It has more than 600 sound effects, more than 120 voice filters, and several voice memes to choose from.

It offers voice simulation on the go! This means it is instant and no pre-recordings are needed.

Allows you to use hotkeys to add sound effects making it easy to use it during online games and chatting.

It supports voice customization giving you full creative freedom.

MagicMic voice simulator can be used for recording fun voiceovers over your chosen videos or even on a project or song.
User Review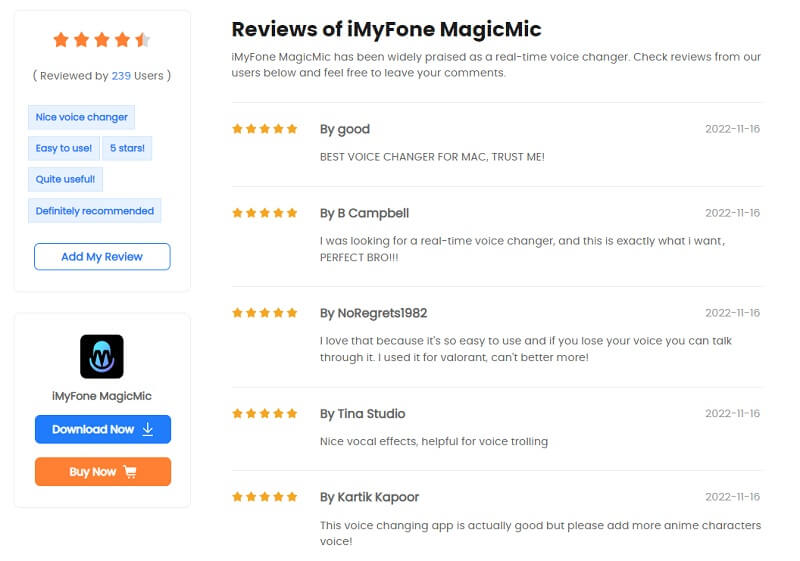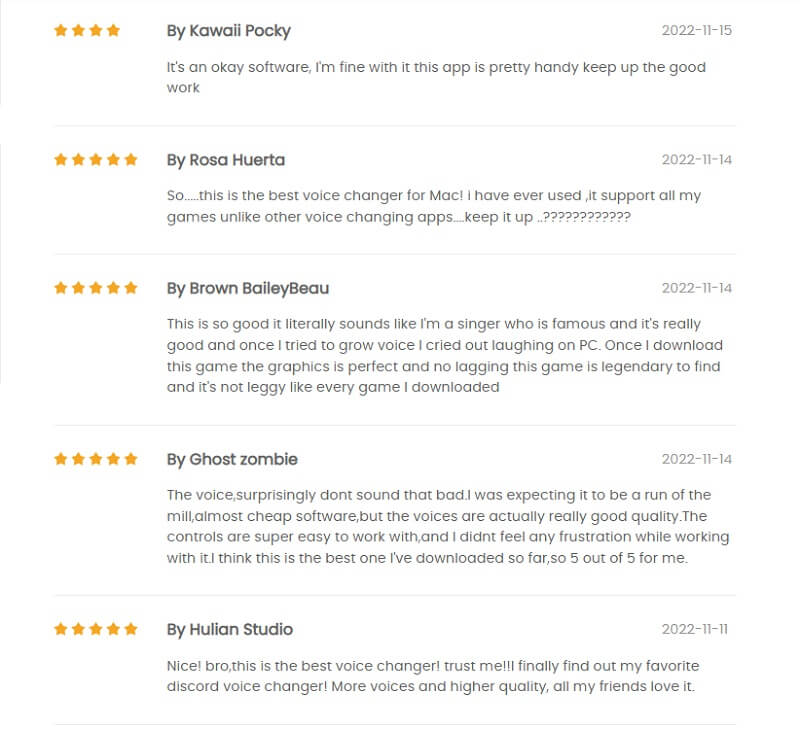 Video Guide About MagicMic Voice Simulator
2. MagicVox voice simulator
MagicVox is a voice simulator that can be used on both Windows and Mac Operating systems.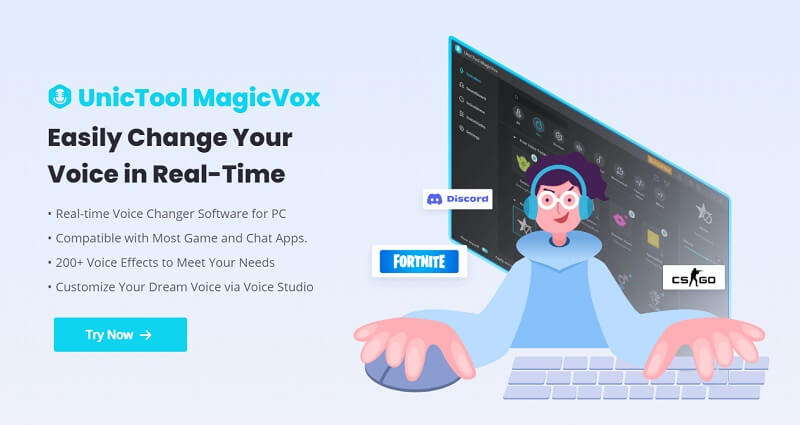 Features:
MagicVox simulator has more than 100 voice filters.

MagicVox simulator works in real-time, thus saving you time.

MagicVox Simulator has several voice-changing filters that are free

MagicVox Simulator allows you to customize your very own VoiceStudio

MagicVox Simulator allows you to customize your very own VoiceStudio
User Review
Best 2 Voice Simulators for Text to Speech
Having a well trusted voice simulator that you can use to transform a text into speech is of great importance. There can be a number of instances that such a simulator would come in handy. For example:
Features:
If you want to transform a written play script into audio. You can use sound effects to bring out the characters more

When chatting online with your friends, you can use various voice memes while cracking jokes and having fun

You can also use voice changing effects on your voice while texting your friends or when on call to play a prank on them
VoxBox Voice Simulator
VoxBox is one of the best text-to-speech voice generators in the market. It neither needs equipment nor does it need you to add subtitles and synchronize your videos and pictures with sound. As you use it, you can relax knowing it is taking care of all that for you, and you can proceed to other tasks.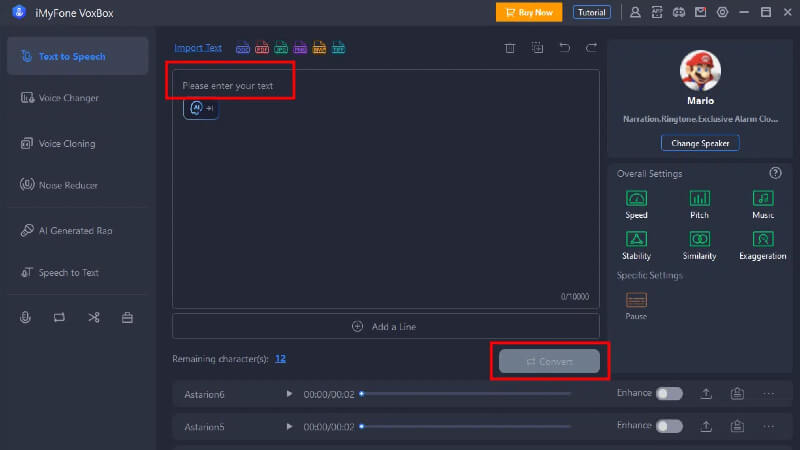 Features:
VoxBox has more than 46 language options to choose from and more than 3000 voices that express the audio making it very realistic.

VoxBox has several built-in functions such as STT, TTS, converting, recording, as well as editing.

VoxBox voice simulator has a recording option that uses a microphone or a mixer.

VoxBox voice simulator supports all video as well as audio formats and also has no limitation when it comes to size.

VoxBox allows batch audio editing and processing as well.
User Review
Users of VoxBox praise it for the range of languages it has as well as its efficiency.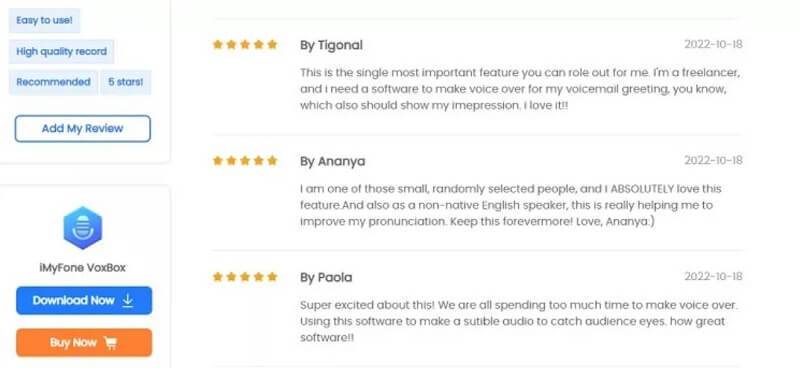 Fake You Voice Simulator
Fake You Voice Simulator is a text-to-speech voice cloning technology.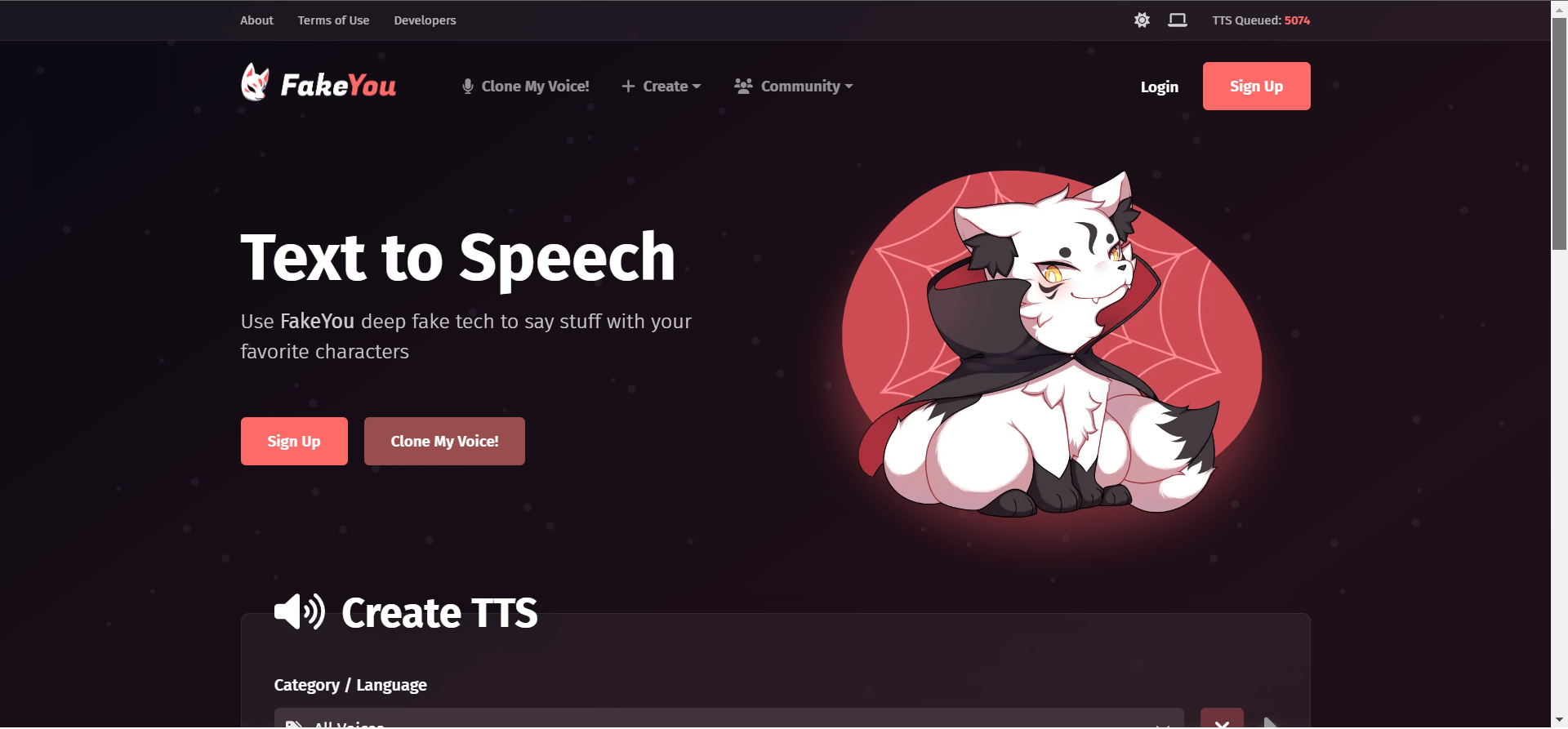 Features:
It has several language options to choose from.

Fake You voice simulator has several popular characters that you can choose for your text-to-speech.

Fake You Voice Simulator is very easy to use and its interface is very much beginner-friendly.

Fake You can be used on any device as long as you have a web browser that is connected to the internet.

Fake You is free and will remain to be free due to it being supported by the fans and users.
User Review
Fake You has relatively positive feedback from the users.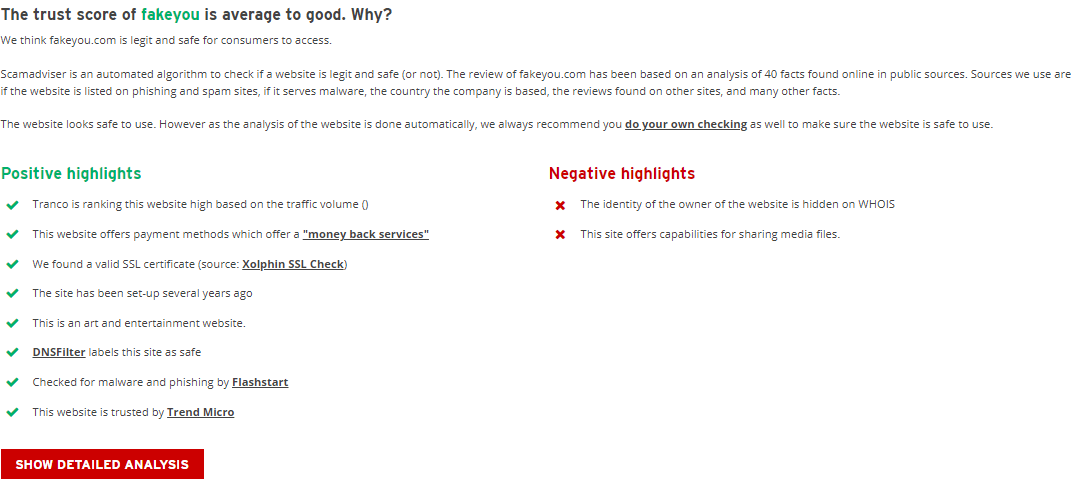 Faqs About Voice Simulator
What is a voice simulator?
A voice simulator is a computer system that people use to produce various voices, which could be human or of characters artificially. An ai voice simulator works by TTS.
This is where your computer generates audio using the basic frequencies of sound such that they mimic a character's voice, almost like what musical instruments can do.
How to choose a voice simulator
When looking for the appropriate voice simulator, there is a lot that goes into making the decision. One ought to consider:
1. The platforms that the voice simulator is compatible with. It would be a waste if you end up getting a voice simulator only to realize that it is not compatible with your device. For this reason, it is important to make sure that you double-check the compatibility of your device with the program. Whether it works on Apple, ios, Windows, or Android.
2. What do you want the voice simulator to do? Do you want it as a real-time audio changer or as a text-to-speech simulator voice? This is because the choice you go for will perform its specified functions. For example, MagicMic is a real-time voice simulator while VoxBox is a text-to-speech voice simulator.
3. The number of options and effects that the program has to offer. It is best to go for a program that has various languages as well as various effects and sound options. This will ensure that you do not end up lacking and having to outsource most of your needed sound effects.
Popular voice to simulate
Some of the most popular voices to simulate include:
Anime girl (Miku, Paimon)
With the increase in anime, there is more need for anime voice simulation. This would be great for your chats and during the online games as well.
Spongebob is a popular fictional character from the famous show SpongeBob Square Pants who stays under the sea in a pineapple. This SpongeBob voice simulator can be used for children as they love the show, as well as for adults who are fond of the show.
Voice simulations of a grandma are perfect for prank calls and texts at all times.
Darth Vader is one of the most popular fictional villains ever. He features in the Star Wars franchise Darth Vader. It is therefore no surprise that one would want the Darth Vader voice simulator.
Final Words
Choosing the best voice simulator for your specific need does not have to be such a tedious task anymore. With all the above knowledge and insight, you can now make the most informed decision on your most convenient voice simulator.
The MagicMic shows up as the best voice simulator as it has more to offer as well as the best quality on the market, whether you want a dog voice simulator or an old lady voice simulator.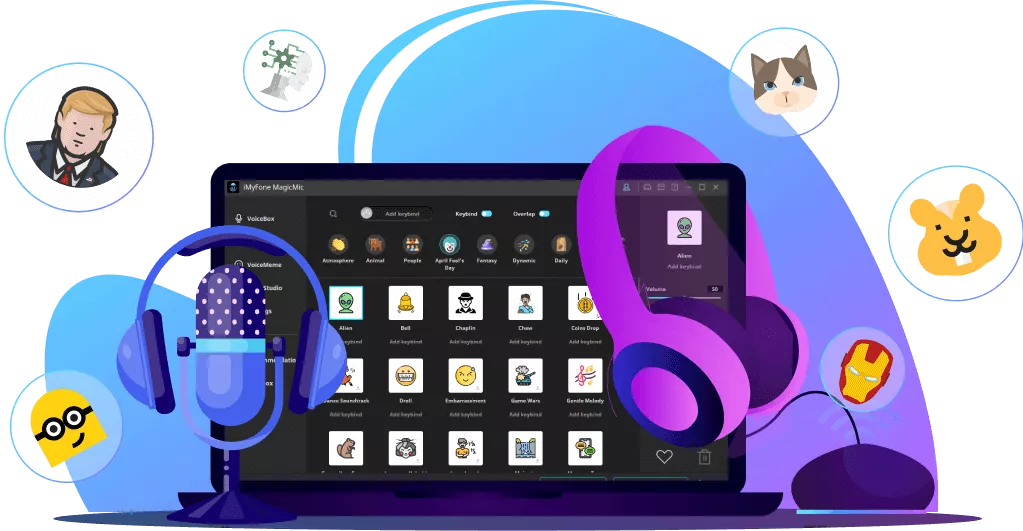 125+ Voice effects for one-click voice changing in real-time.
Huge library with 400+ Voice Effects and 150+ Voice Memes.
Sound emulator in games, live, chatting, online classes, and more.
Voice recording and audio voice changing is supported.
Voice studio lets you create any voice you like.