The trumpet has been a beloved instrument for centuries, and now technology has brought a new dimension to its versatility. With trumpet soundboard software, people can create their own compositions by mixing and matching different trumpet sound & sound effect.
This article will explore the best trumpet soundboard software that you can use to provide background music to the videos you create or just to have fun during your stream or game. And these software are very easy to operate, no matter whether it is a novice or a veteran, it can be used.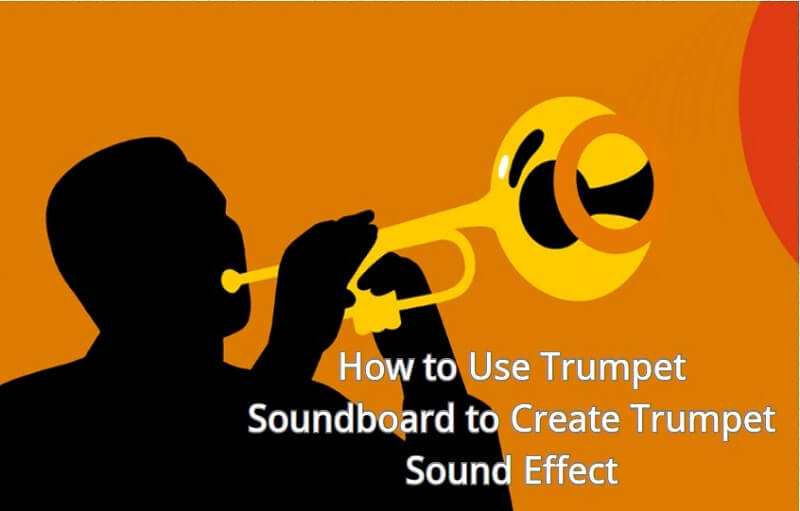 Part 1: How to Use Trumpet Soundboard to Generate Trumpet Sound?
First, you need to download the best trumpet soundboard software to generate trumpet sound . Getting trumpet soundboard is easy and just one click on the button below. With MagicMic Trumpet Soundboard, you can instantly get the sound of a trumpet to spice up your videos!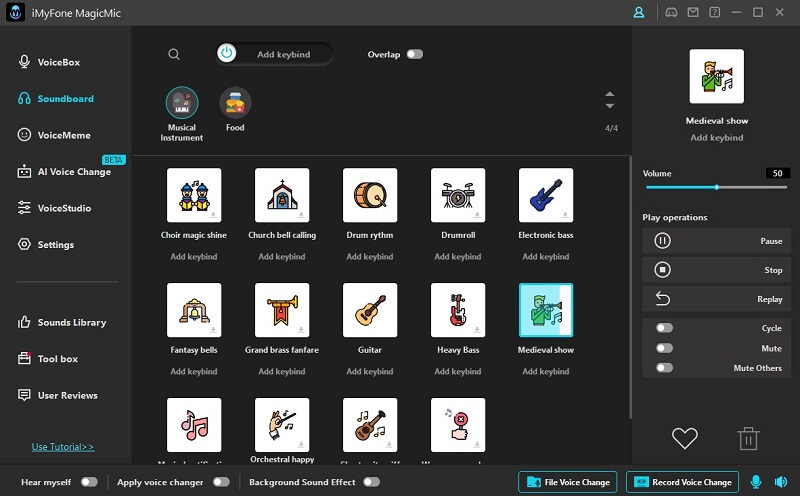 Excellent Functions:
This app has more than 400+ sound effects, 150+ voice memes, and 120+ voice filters, which you can use to troll others.

Here, you can either record your audio or upload a file and start adding trumpet sound effect.

The sound customization keyboard in MagicMic is really easy to use.

This voice-changing app can be connected with almost every popular online game within seconds and change your voice during call.

At the same time, it is also a real-time voice changing software, you can also use MagicMic with chatting apps like Zoom, Discord, etc.

Voice studio function let you customize your own special voice.

It is available on Windows and Mac.
Watch this video to know more about voice studio
Part 2: Other Recommended Trumpet Soundboard to Create Trumpet Sound Effect?
Myinstants Soundboard is another option available to add trumpet sound effect to your audio. This platform is highly favored by meme creators due to its extensive collection of amusing memes.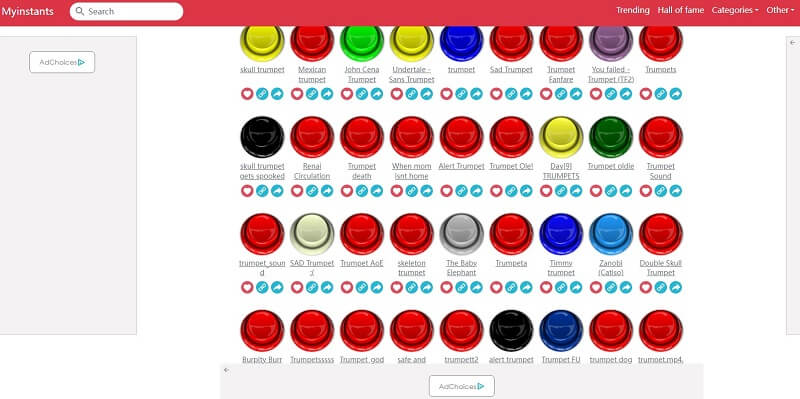 Key Features of Myinstants Soundboard
Myinstants Soundboard offers a plethora of soundboard buttons to choose from.

Selecting a desired sound effect is made easy by navigating to the category section.

Sharing sound effects with other platforms is made convenient, requiring only one click.

Users also have the option of adding their preferred sound effects to a favorites list.

However, the sound quality on the platform is sometimes compromised by background noise.
SoundboardGuy is a user-created platform that caters to the needs of others seeking to add trumpet sound effect to their audio.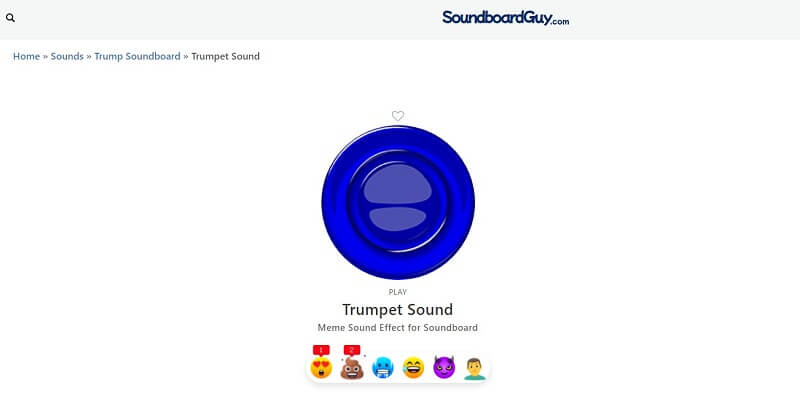 Key Features of SoundboardGuy
Soundboardguy provides popular sound clips that are currently trending and can be easily accessed.

Soundboardguy is a free platform that does not require any subscription fees.

Soundboardguy offers the functionality to set selected sound clips as personalized ringtones.

The platform may display some advertisements on its page.
Part 3: Hot Music Soundboard Recommended in 2023!
Music Soundboard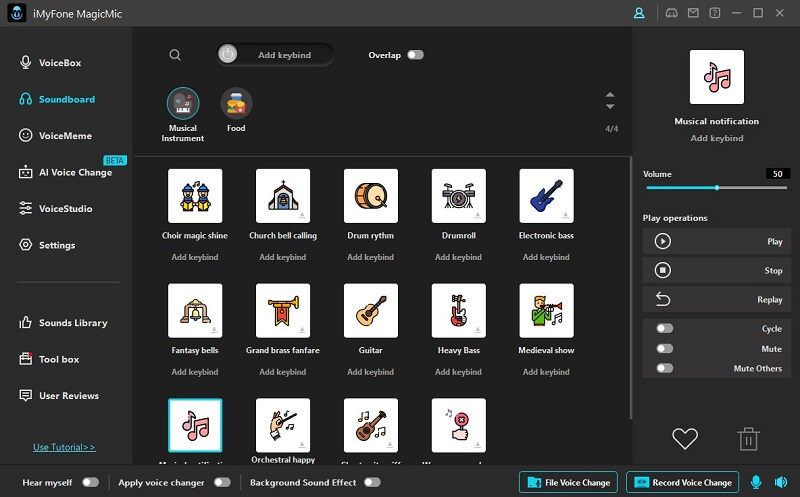 A music soundboard can generate all kinds of sound of musical instruments, such as drums, guitar riffs, piano soundboard, voice memes and synth melodies. This enables users to create custom beats, mix and match instrumentals, and create unique soundscapes.
Animal Soundboard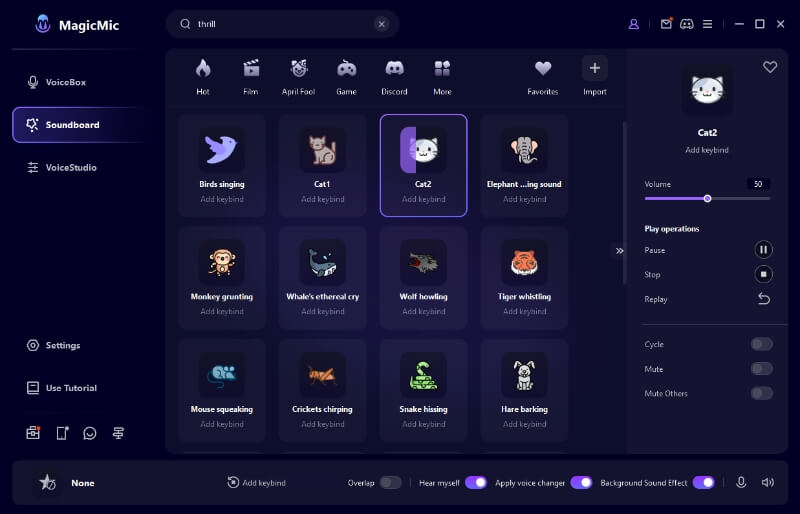 An animal soundboard can generate all kinds of sounds from musical animals,such as birds chirping, dogs barking, cats meowing, horses neighing, and cows mooing. An animal soundboard is a fun and interactive tool that allows users to create custom soundscapes and enhance their audio productions with realistic animal sounds.
Get Free Animal Soundboard>>
Conclusion
In conclusion, MagicMic Trumpet Soundboard is a fun and versatile tool for musicians and non-musicians alike. Whether you're a seasoned trumpet player or just want to add some fun to your videos, these soundboard software options provide an easy and accessible way to create unique trumpet sounds for your audio productions. With a range of pre-recorded trumpet sound effect, as well as the ability to upload and customize your own sounds, there's no limit to the creativity you can achieve with a trumpet soundboard.
So why not give it a try and see what kind of musical magic you can create?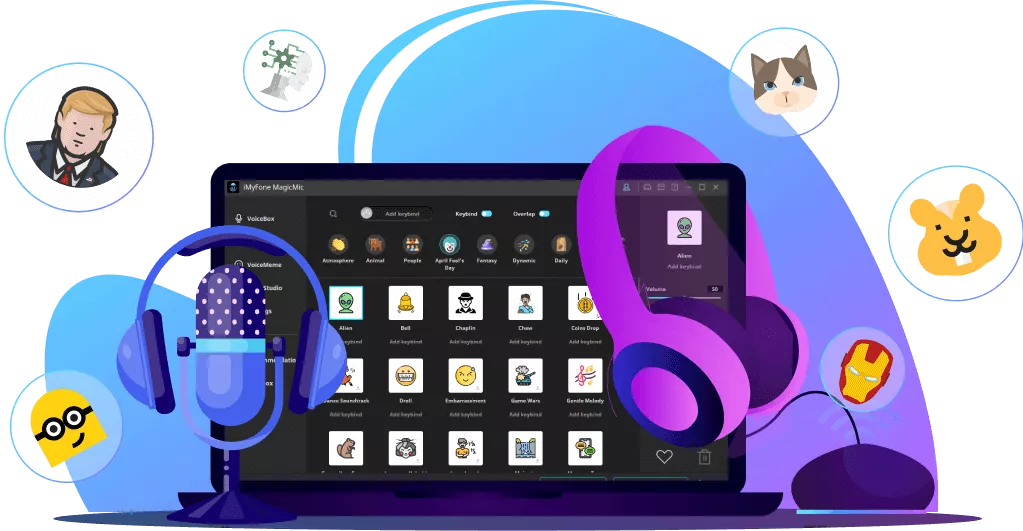 125+ Voice effects for one-click voice changing in real-time.
Huge library with 400+ Voice Effects and 150+ Voice Memes.
Sound emulator in games, live, chatting, online classes, and more.
Voice recording and audio voice changing is supported.
Voice studio lets you create any voice you like.