Are you a dedicated fan of Spamton, eager to enhance your content with a touch of creativity? Well, your search ends here! In this article, we're delving into the realm of Spamton AI voice technology, innovative Spamton voice changer solutions, and the remarkable Spamton AI voice generator. Whether you're a seasoned gamer, an up-and-coming content creator, or just someone looking to infuse your audio with a new and dynamic edge, these advanced tools are ready to revolutionize your auditory experience and engage your audience in unprecedented ways.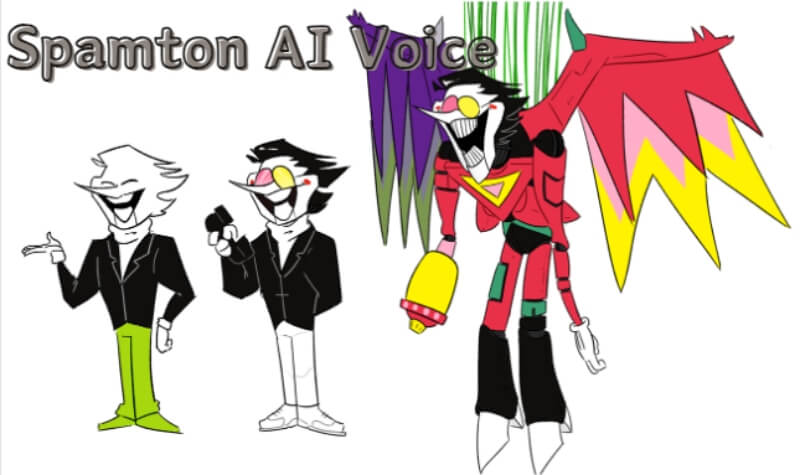 Part 1: Who is Spamton?
Spamton is a character from the video game "Deltarune," which is developed by Toby Fox, the creator of "Undertale." Spamton is a salesmen character who appears in Chapter 2 of "Deltarune." He is known for his eccentric personality, flashy appearance, and his desire to make sales at any cost.
Spamton is initially encountered in Cyber City, where he is fought as a miniboss. He appears as a diminutive puppet and ex-Addison, wearing yellow and pink glasses that sometimes change colors, a long-sleeved black V-neck shirt, and has slicked-back black hair resembling a pompadour.
Spamton's character is known for his unique design, quirky speech patterns, and a penchant for spelling certain words incorrectly. He often speaks in a manner resembling obfuscated spam email text, with many words replaced with non sequitur variants. His mental state appears unstable, and he can come across as eccentric and nonsensical in his dialogue.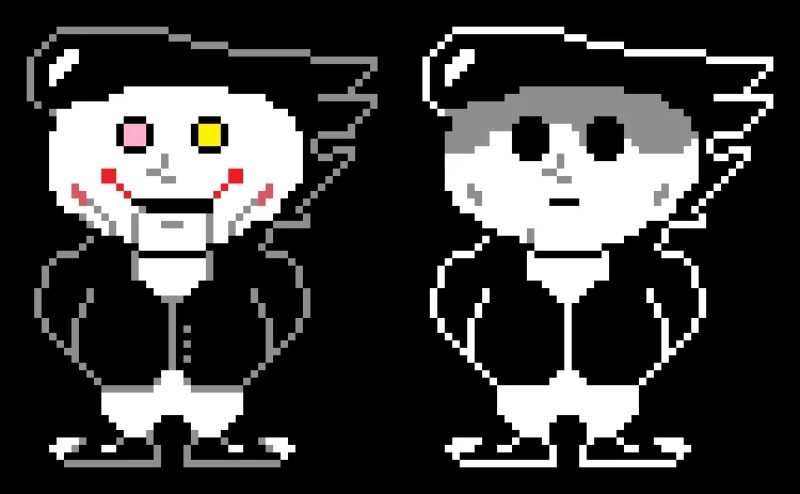 Part 2: How to Sound Like Spamton with AI Voice Changer in Real-time?
1) MagicMic - Spamton Voice Changer
MagicMic is a cutting-edge AI voice changer that delivers the astounding Spamton AI voice transformation. Much like Spamton's knack for offering unconventional solutions in "Deltarune," MagicMic provides a practical and innovative solution to enhance your audio experience.
With MagicMic, you can transform your voice with an extensive library of 250+ AI voice filters, making it the ultimate choice for voice modulation enthusiasts. Whether you're gaming or using other applications, MagicMic integrates a sound emulator, allowing you to directly immerse yourself in the experience. Plus, with the convenient voice custom feature, you can create unique voices with just a single click.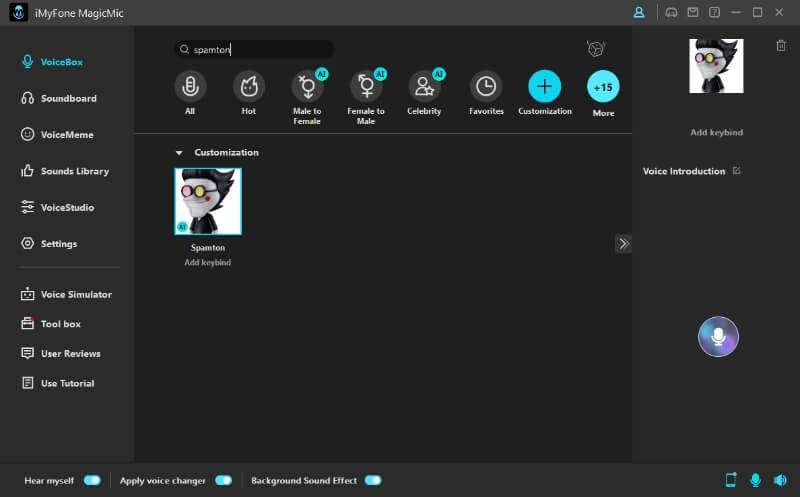 Key features of MagicMic Spamton AI voice changer
Access over 250 voice variations, a vast library of 600 soundboards, and 200 voice memes.

Enjoy real-time, low-latency voice changes for gaming and streaming on Discord, Twitch, Fortnite, Xbox and more.

Experience noise reduction for crystal-clear communication in noisy settings.

Customize keybinds for precise gaming audio control.

Enhance audio quality for exceptional content creation.

Compatible with Windows, Mac, Android, and iOS.

Clone AI voices to match your preferences effortlessly.
How to use MagicMic to sound like Spamton?
Step 1: Download and Set Up MagicMic
Begin by downloading the MagicMic software from the official website or by clicking the provided button. Then, select your primary microphone and headphone. Ensure "Apply Voice Changer" and "Hear myself" are enabled by clicking the respective buttons at the bottom.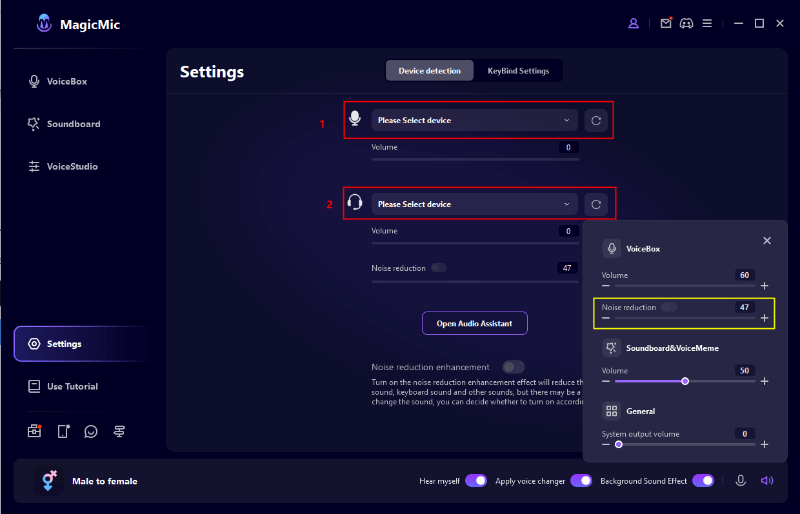 Step 2: Choose MagicMic Virtual Audio Device
Within the application where voice alteration is desired, designate "Microphone (Voice Changer Virtual Audio Device)" as your input source.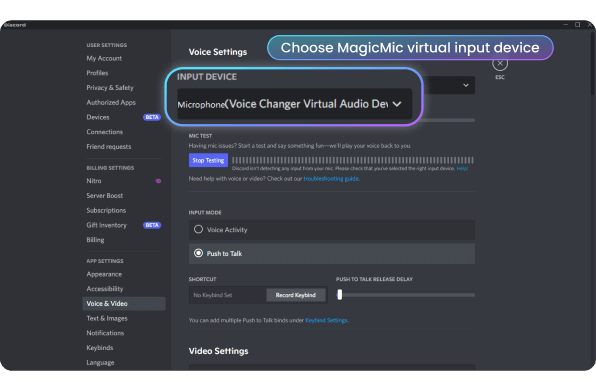 Step 3: Select Voice or Customize Spamton AI Voice
Browse preset voices in the "VoiceBox" or create gaming hotkeys for added convenience. If your desired voice isn't among the presets, utilize the "Customization" feature to upload your unique audio clips for a wholly distinctive auditory experience.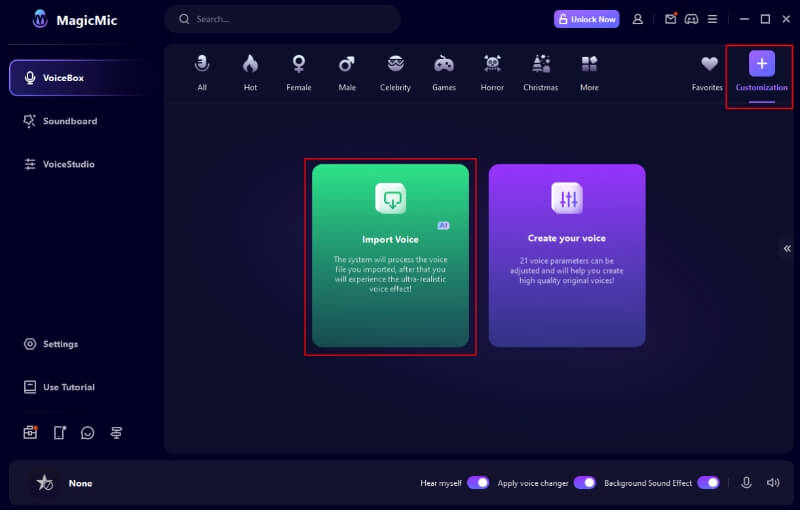 Part 3: How to Generate Spamton AI Voice with Voice Generator?
1) VoxBox Spamton Voice Generator
VoxBox is the perfect choice for achieving an amazingly genuine Spamton AI voice replication. It effortlessly captures the essence of Spamton's voice using advanced cloning technology. Additionally, it seamlessly integrates Spamton's text-to-speech innovation, enabling the creation of authentic and lifelike voice-overs. Whether it's for commercials, audiobooks, podcasts, or any other content, VoxBox assures exceptional dubbing quality that is bound to leave a lasting impression.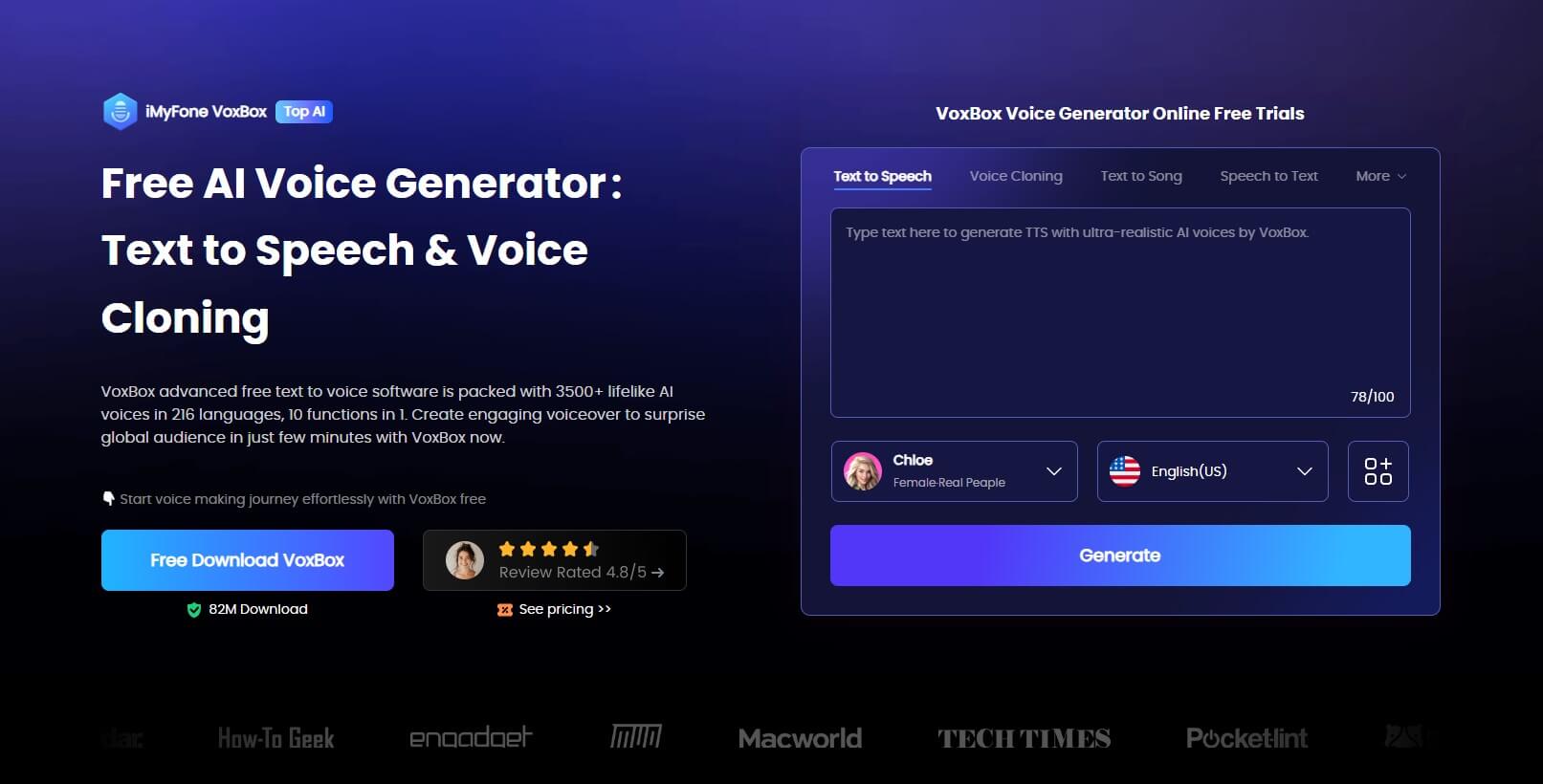 Key features of Voxbox voice generator
Utilize text-to-speech, voice replication, and transcription functionalities.

Ideal for applications in business, entertainment, and social media.

Select from a vast collection of 3200 AI voices, encompassing 77+ languages and offering 100+ accents.

Effortlessly tailor pitch, speed, and volume settings to your liking.

Experience top-notch audio outputs, including OGG, WAV, and MP3 formats, for exceptional quality.
How to Generate Spamton AI voice?
Step 1: Begin by downloading VoxBox from the official website and following the installation instructions.
Step 2: Navigate to the "Voice Cloning" section and upload an audio sample featuring the desired Spamton voice for replication. After a brief processing period, your AI-cloned Spamton voice for text-to-speech will be ready.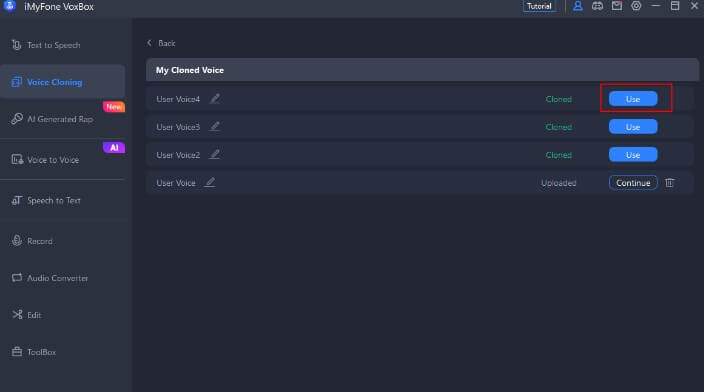 Step 3: Now, effortlessly access and employ your authentic Spamton AI voices for text-to-speech applications.
Part 4: Free Get Spamton Laugh Sound in Real-time for Fun!
Interested in using Spamton's famous Laugh sound effect in real-time? Here's how you can do it:
1. Obtain your chosen Spamton sound effect from the web.
2. Navigate to the "Soundboard" function on the left side of MagicMic. Click on "Import" at the top, and upload the downloaded audio clip. And once it's selected, you can use this sound effect into your voice chats and live broadcasts.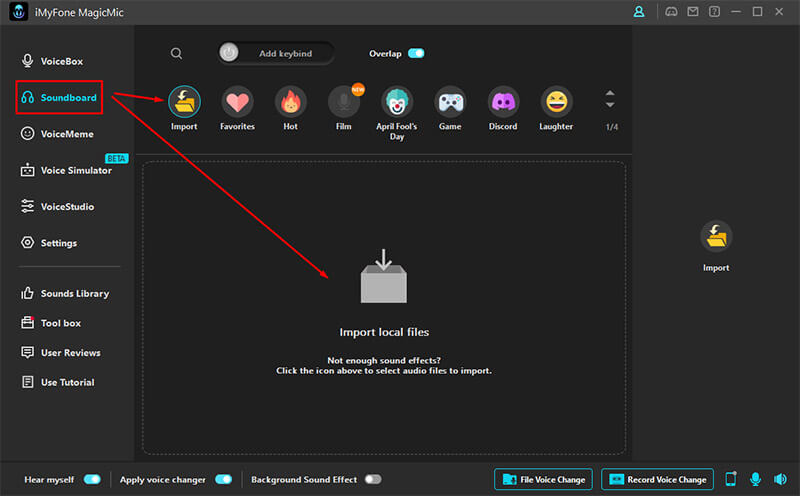 Part 5: FAQs about Spamton AI Voice
1. Who voices Spamton?
Spamton is voiced by the game's creator, Toby Fox, in the video game "Deltarune." Toby Fox is known for his work on both "Deltarune" and "Undertale," where he provided voices for various characters in the games, including Spamton in "Deltarune."
2. How do you make a spamton voice effect?
You can obtain the Spamton AI voice by using voice changer software or AI voice generators that offer customization options to mimic Spamton's voice. These tools typically allow you to adjust pitch, speed, and other vocal characteristics to achieve the desired effect.
3. What applications can I use Spamton AI voice for?
You can use Spamton AI voice for various applications, including gaming, live streaming, content creation, voice chats, and more. It's a versatile tool to add a fun or distinctive element to your voice in different contexts.
Final words
In conclusion, exploring the world of Spamton AI voice has unveiled a realm of creative possibilities. With the help of cutting-edge tools like the Spamton voice changer and Spamton voice generator, users can effortlessly replicate the eccentric charm of Spamton from "Deltarune." Whether you're a content creator, gamer, or simply seeking to infuse some fun into your audio projects, these technologies offer limitless potential for innovation.
So, don't hesitate any longer—dive into the magic of Spamton's voice and elevate your auditory journey. Download and experience it today with MagicMic!