In the world of anime, few characters are as iconic as Saitama from One Punch Man. His deadpan humor, unbeatable strength, and simple yet powerful persona have made him a fan favorite.
Now, imagine having the ability to embody his voice and charisma in your conversations, gaming, and content creation. With the advancements in AI technology, this is no longer a distant dream. The One Punch Man AI Voice Changer brings you the opportunity to transform your voice into that of the legendary Saitama.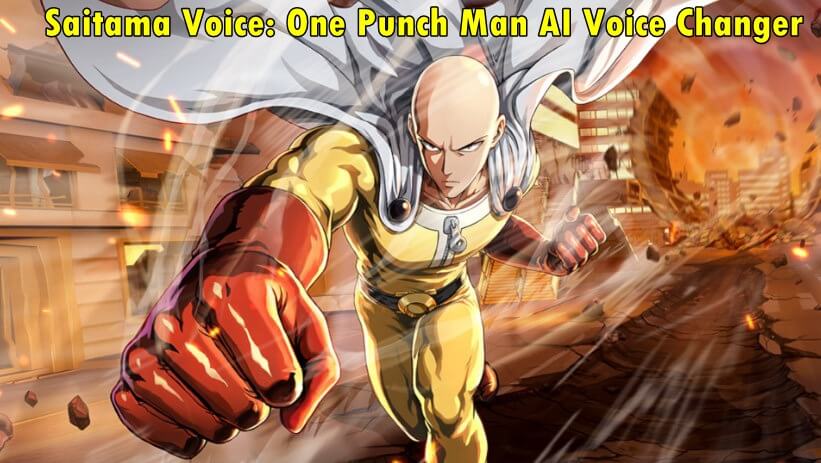 Part 1: Who is Saitama One Punch Man?
Saitama is the protagonist of the immensely popular anime and manga series "One Punch Man." Created by the artist ONE, the series follows the story of Saitama, an average-looking man who becomes a superhero for fun.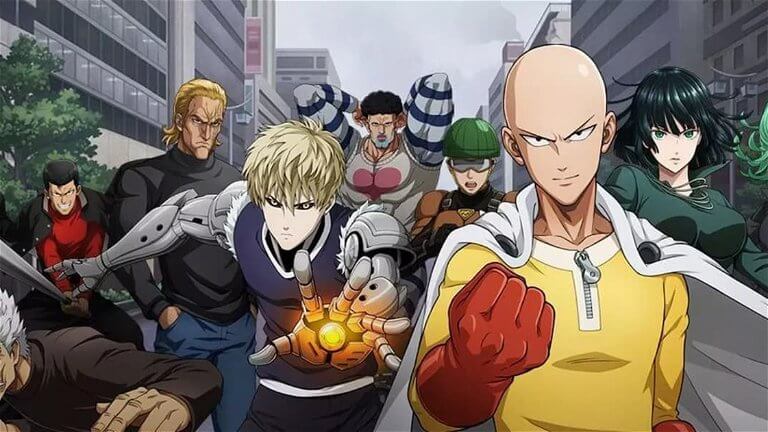 However, his intense training regimen leads to a unique predicament: he can defeat any opponent with a single punch. This humorous take on the superhero genre has garnered a massive following due to its witty writing, dynamic action scenes, and Saitama's distinct character.
Part 2: Get Saitama AI Voice - Top 4 One Punch Man Voice Changer
If you're striving for an authentic replication of Saitama's voice actor, whether for online calls or recordings, a Saitama AI voice changer is indispensable. Yet, sifting through the multitude of online options for high-quality voice changers can be quite a task. Here, we present the top 4 voice changers that excel in capturing the essence of One Punch Man's voice imitation.
With MagicMic AI voice changer, embrace Elsa's enchanting tone. Sing "Let It Go" or converse using her voice, infusing Frozen magic into your everyday interactions.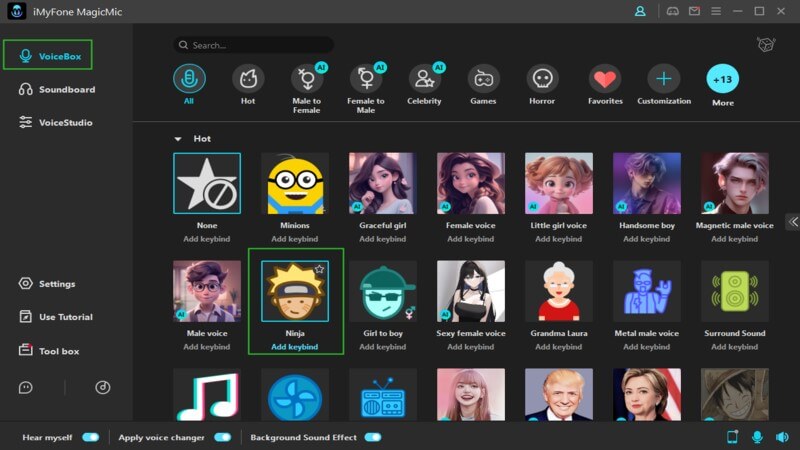 Meet the iMyFone MagicMic, your portal to the ideal Saitama voice. Packed with filters and effects, it's perfect for pranks, gaming, and live streaming.
No third-party software required – simply download from the App Store or Play Store and unleash Elsa's AI voice magic.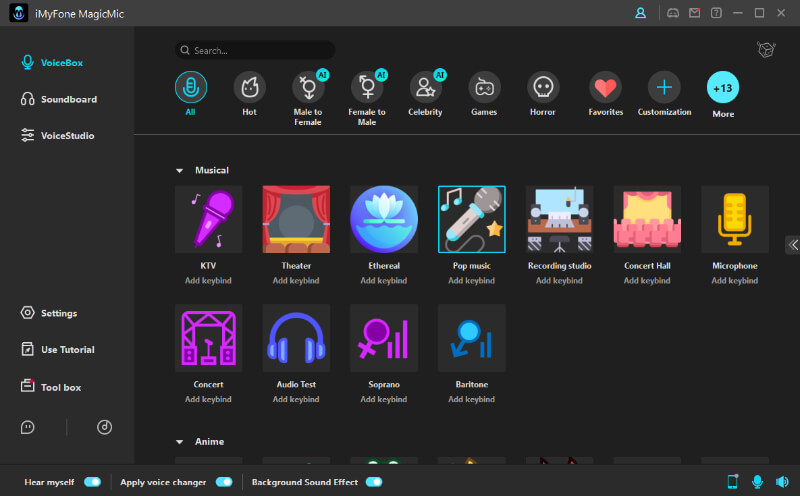 Pros:

A large library of voice filters - more than 225 voices are available in this fantastic app, including Saitama, Elsa, Goku, Luffy,Nami, Spongebob and more anime voice.

You can use its 600+ soundboards and make memes or talk like Goku voice actor dub when playing games, chatting with friends, or live-streaming gaming.

Keybind your favorite voiceovers and change them on the go.

Supports Windows PCs and laptops plus is also available on Mac.

Voice Custom for unique voice making in 1 click.
Cons:

New product in the market.
Video Guide About MagicMic Saitama AI Voice Generator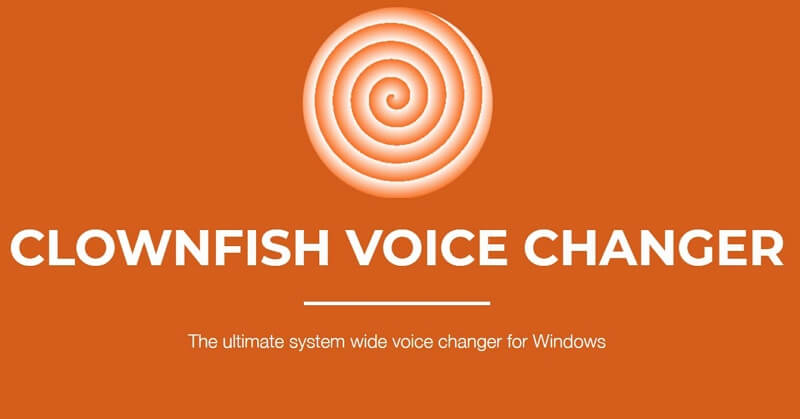 Clownfish is a user-friendly tool that simplifies voice pitch modification. It provides a range of preset voice effects, including the iconic One Punch Man Saitama voice.
Operating at a system level, it seamlessly integrates with all mic-enabled PC applications, extending its effects to games and various applications. The tool also supports multiple media formats, enhancing your recording experiences.
Pros:

Compatible with plugins.

Highly compatible.

Small app size.
Cons:

The interface may be difficult to understand.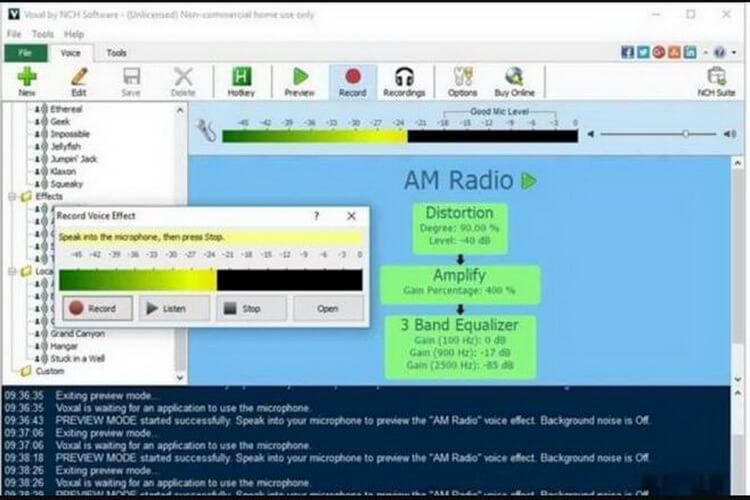 If you're captivated by Saitama's One Punch Man voice adjustments, Voxal Voice Changer provides a user-friendly solution. Its simple interface accommodates diverse applications requiring a microphone.
Moreover, you can implement voice effects onto current files, making it perfect for engaging YouTube material. The option to craft personalized voice-changing filters enhances its allure.
Pros:

Works with Windows and macOS.

Allows you to apply effects to existing files.

Comes with a free version.
Cons:

No phone version is available.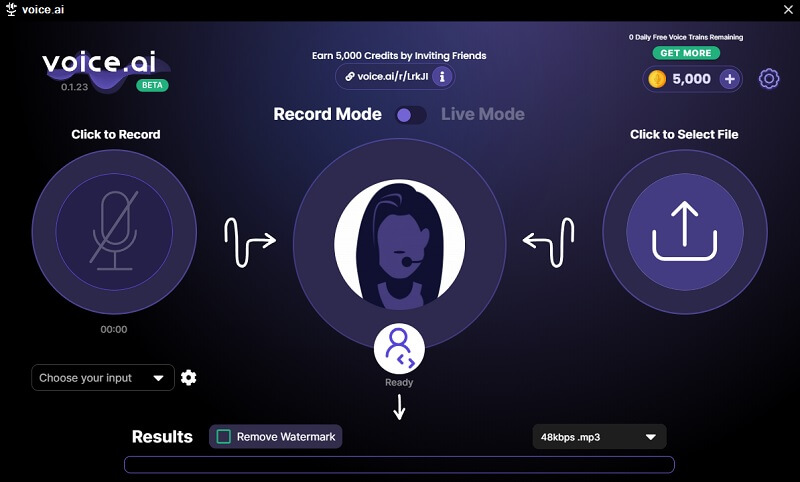 Voice.ai introduces a groundbreaking answer for on-the-fly voice alteration, catering to various online interactions. Whether diving into gaming, video conferencing, or messaging through platforms such as Skype, Whatsapp, and Teamspeak, individuals can seamlessly morph their voices, even emulating the iconic tones of beloved One Punch Man characters.
Pros:

The ultimate tool for content creators and gamers.

Voice.ai is compatible with a variety of popular applications and tools, such as Streamlabs OBS, Twitch, TikTok Live Studio, Audacity, and Omegle.

Voice.ai provides an option to record thousands of AI voices that users can utilize to create personalized soundboard recordings.
Cons:

Fees required and expensive.
Part3: FAQs about Saitama AI Voice
Can I use Saitama's voice for gaming streams?
Absolutely! Many AI voice changers can be integrated with streaming software, allowing you to entertain your audience with Saitama's voice while gaming.
Can I customize the Saitama voice presets?
While some voice changers offer preset Saitama voices, others allow you to tweak settings to achieve a closer match to his unique voice.
When was One Punch Man Season 3 confirmed?
One Punch Man season three was officially confirmed in August 2022, over three years after the end of season two.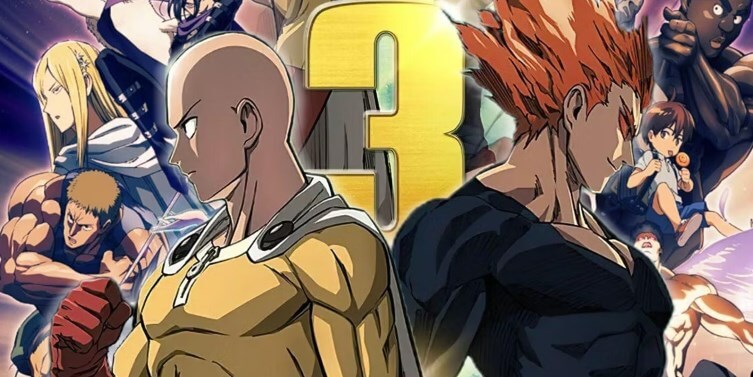 Where can I read the One Punch Man manga online?
ou can read the One Punch Man manga on various online platforms such as VIZ Media's official website, MangaPlus, and other manga reading websites. These platforms offer the latest chapters for free or through subscription models.
Final words
The One Punch Man AI Voice Changer brings a whole new dimension to your audio experience. Whether you're engaging in gaming, content creation, or simply having a conversation, channeling the essence of Saitama's voice adds a touch of excitement and humor. Embrace the power of AI technology and step into the shoes (or voice) of the one-punch hero himself.Alter your voice immediately(use MagicMic)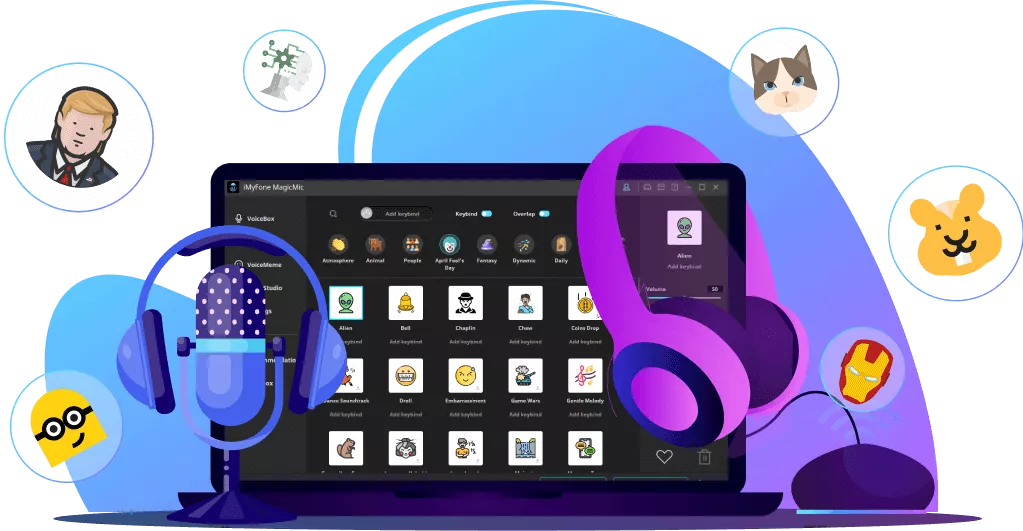 250+ Voice effects for one-click voice changing in real-time.
Huge library with 600+ Voice Effects and 200+ Voice Memes.
Sound emulator in games, live, chatting, online classes, and more.
Voice recording and audio voice changing is supported.
Voice studio lets you create any voice you like.