Are you intrigued by the idea of altering your voice with the charm of Scaramouche from Genshin Impact? If you're seeking to infuse your audio content with a dash of uniqueness, the Scaramouche AI voice tools might be your answer.
In this article, we delve into the realm of Scaramouche AI voice generators and voice changers, allowing you to imbue your recordings or streams with the captivating essence of this iconic character. Whether you're a content creator, streamer, or simply eager to explore, these creative innovations are poised to revolutionize your auditory endeavors.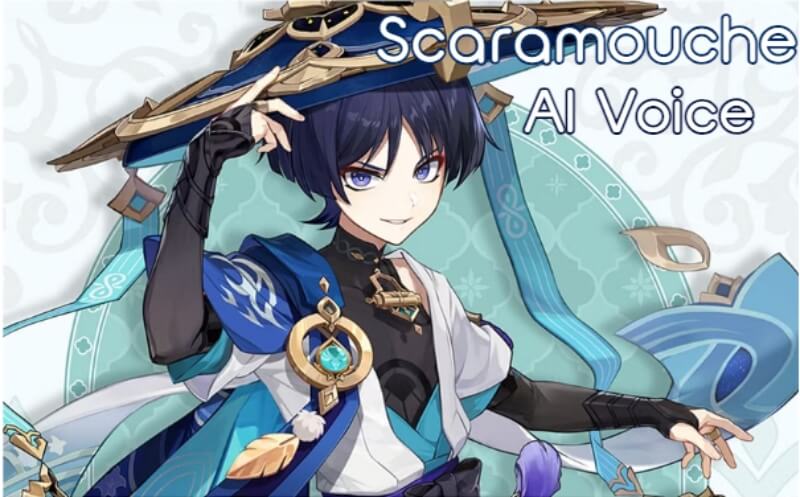 Part 1: Info about Scaramouche
Who is Scaramouche in "Genshin Impact"?
Scaramouche is a character from "Genshin Impact," known as the Sixth Fatui Harbinger and an antagonist. Also referred to as "Kunikuzushi" and "The Balladeer," he plays a significant role in the game's narrative.
With a complex backstory involving creation, abandonment, and betrayal, Scaramouche is a compelling figure. His presence adds depth to the evolving storyline and offers players an engaging experience within the game.
Who is Scaramouche Voice Actor?
Patrick Pedraza is the English dub voice of Scaramouche in Genshin Impact, and Tetsuya Kakihara is the Japanese voice.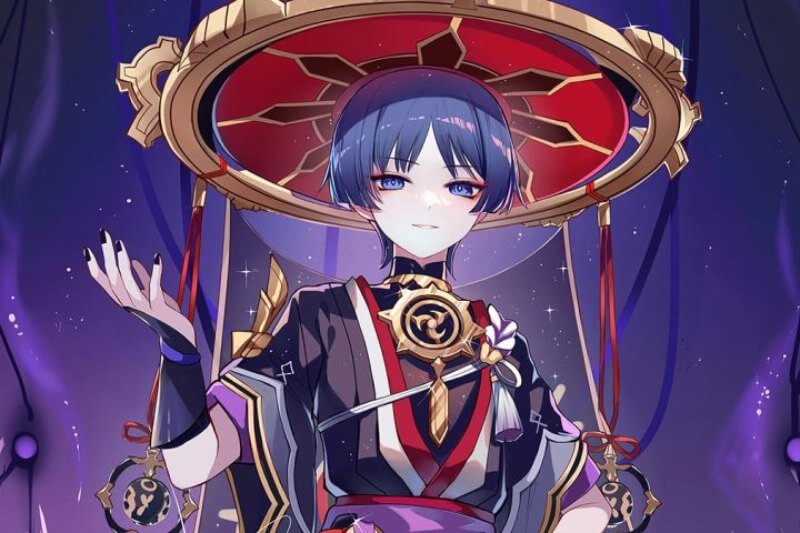 Part 2: How to Get Scaramouche AI Voice with Voice AI?
1) MagicMic - AI Voice Changer
MagicMic emerges as the ultimate Scaramouche AI voice changer solution. Boasting an impressive array of 250 filters, 600 sound enhancements, and 200 memes, this state-of-the-art voice modifier harmoniously synchronizes with a wide range of software applications, satisfying entertainment and professional requirements alike. Whether your pursuits involve recording, audio editing, or a quest for distinctive soundscapes, MagicMic pledges an individually tailored auditory odyssey, adapting seamlessly to every context.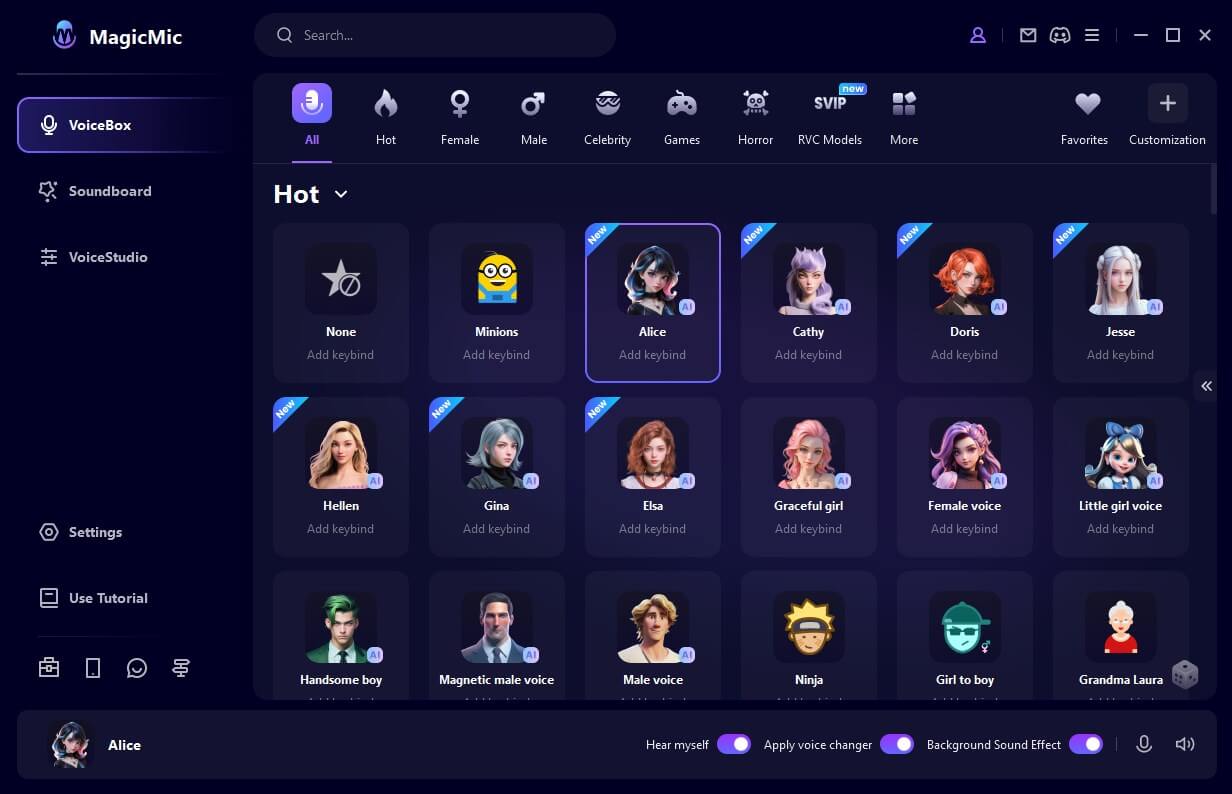 How to generate Scaramouche AI voice with MagicMic:
Step 1: Download and Launch
Install MagicMic software, log in to your account.
Step 2: Configure Input and Program Settings
Choose your main microphone as input, enable "Apply Voice Changer," activate "Hear Myself."
Step 3: Select the MagicMic Virtual Audio Device
Select Virtual Audio Device as input in your preferred app for seamless voice modification.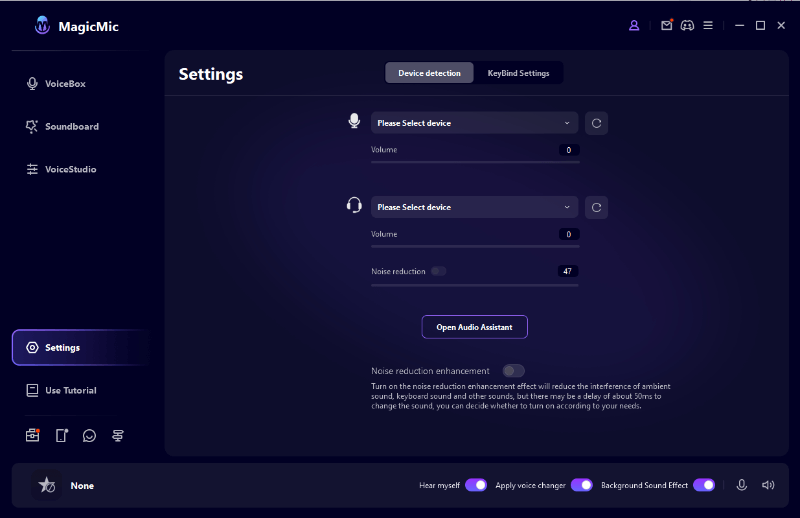 Step 4: Choose Voice or Create AI Voice
Explore effects , assign keybinds, create personalized AI voices, such as Genshin AI voice like Scaramouche AI voice, Nahida, Raiden Shogun, Eula, Klee, Ayaka Kamisato and more.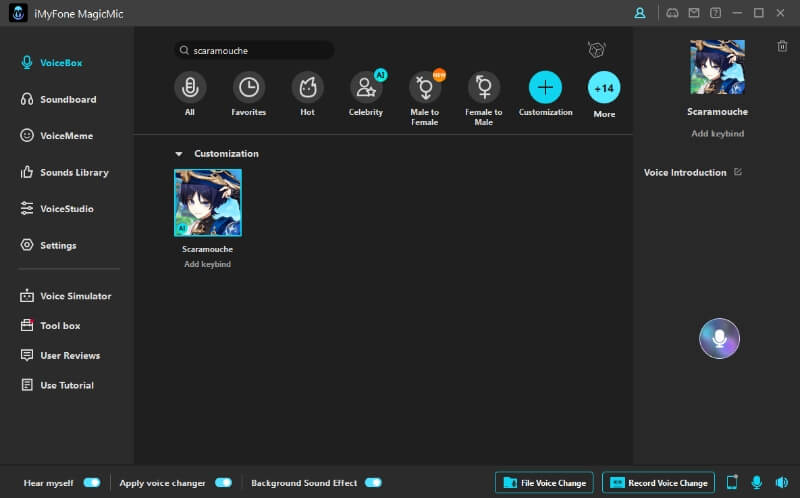 Key features of MagicMic
Scaramouche Voice Changer
Over 225 voice effects, alongside 600+ soundboard choices and 200+ voice memes.

Real-time AI effects for immediate voice improvement.

Interactive soundboard with captivating audio clips.

Create personalized hotkeys for quick access to your preferred voice effects.

Benefit from noise reduction features for improved audio clarity.

Easily integrate with popular platforms like Discord and Twitch for streaming and chatting.

Capture and modify sound from any source through the virtual audio driver function.
2) VoxBox - AI Voice Generator
VoxBox, a specialized Scaramouche AI voice generator designed for virtual game characters. With an expansive selection of 3200+ AI voices encompassing 77 languages and 100+ accents, VoxBox offers a comprehensive suite of text-to-speech functions, voice replication, and text transcription. Elevate your gaming and creative endeavors by harnessing tailored pitch, speed, and volume controls, granting unmatched adaptability for voiceovers and various projects.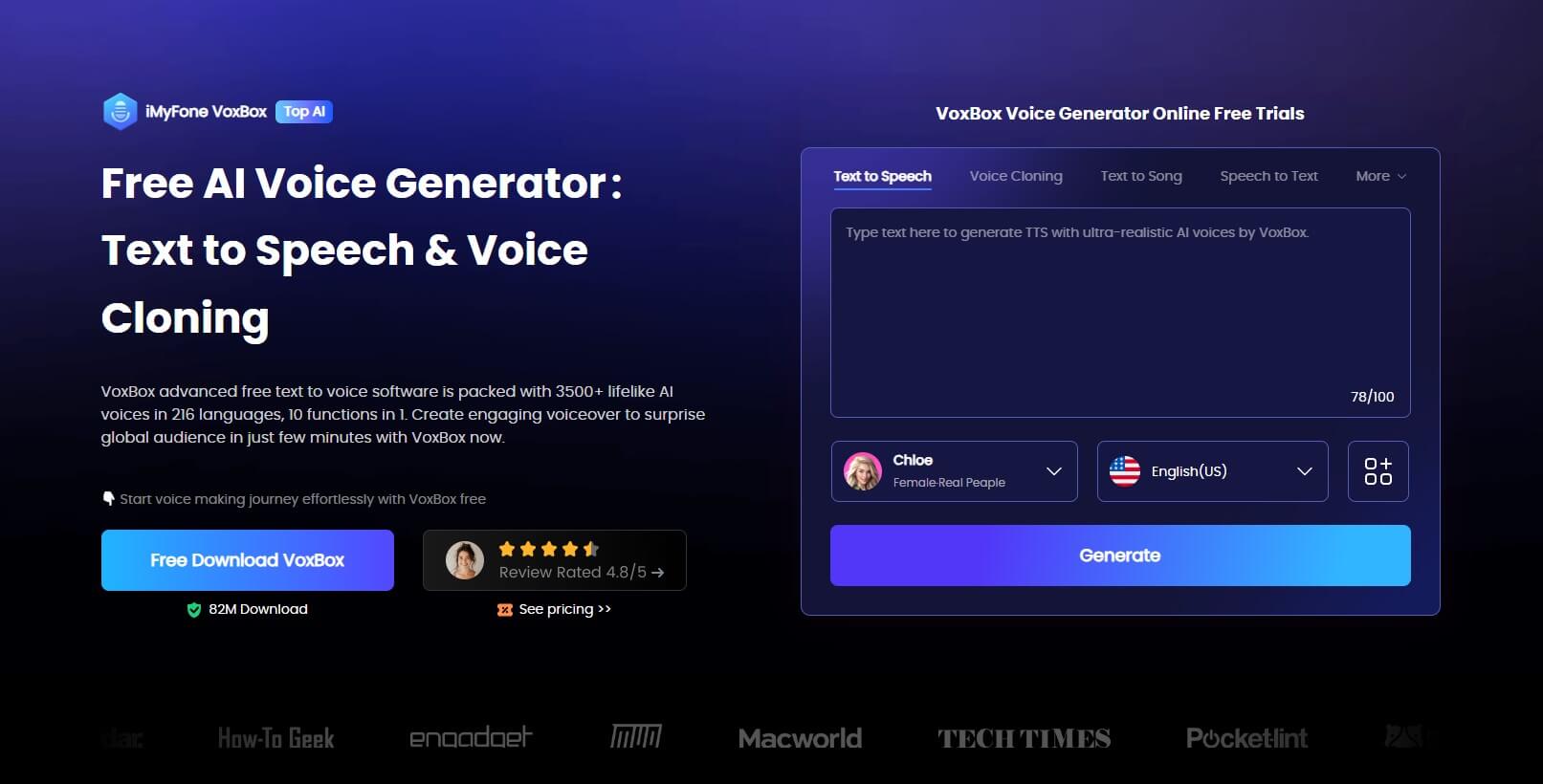 Key features of VoxBox Scaramouche AI Voice Generator
Diverse AI Voices: 3200+ AI voices, ranging from YouTubers and rappers to Animes and celebrities, offering a wide array of experiences.

Global Language Support: over 46 languages, including Japanese and German, ensuring worldwide usability.

Varied Accents: Select from 100+ accents like British, Indian, and Hindi to expand your voice generation possibilities.

Comprehensive Platform: Enjoy an all-inclusive platform featuring Text-to-Speech (TTS), Speech-to-Text (STT), voice recording, video conversion, and audio editing tools.
How to use VoxBox Scaramouche Voice Text to Speech ?
Step 1:Begin by downloading and installing VoxBox. Navigate to the "Voice Clone" section and upload Scaramouche's audio.
Step 2:Move on to "Text to Speech." Enter your desired text and transform it into Scaramouche's voice, saved under "My Cloned Voice."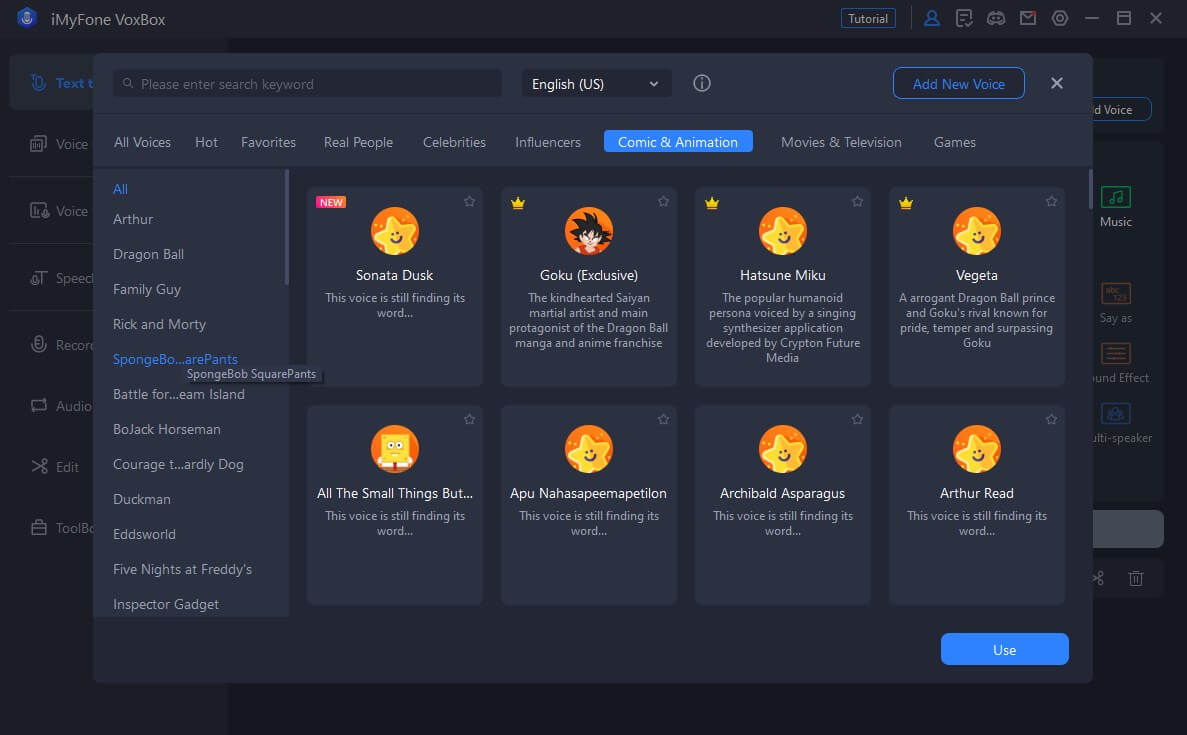 Step 3: Enjoy the dubbed audio by listening to it. When satisfied, export the audio in multiple formats, providing you with flexible options for usage.
3)VoiceMod - AI Scaramouche Voice
VoiceMod is an innovative software that offers an AI Scaramouche voice experience. With VoiceMod, you can transform your voice into the distinctive Scaramouche tone using cutting-edge technology. This tool lets you modify your voice in real time, delivering an immersive and personalized Scaramouche AI voice, perfect for gaming, streaming, and creative projects.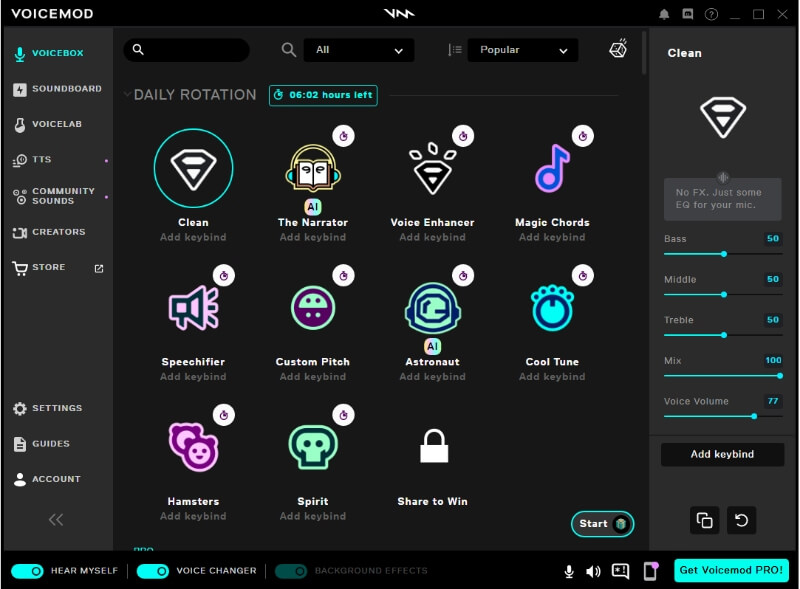 Key features
It provides an extensive collection of more than 70 voice effects, catering to different expressions and atmospheres.

Alter voice in real-time while engaging in conversations, gaming, or live streaming.

Customize effects to your liking by refining pitch, speed, and modulation settings.

Integrates with well-known communication and gaming platforms, ensuring smooth compatibility.
The steps of using Voicemod
Step 1: Initiate the process by downloading and installing the Voicemod software on your device.
Step 2: Temporarily halt any ongoing chats or calls to ensure Voicemod's seamless integration.
Step 3: If new to Voicemod, follow the initial setup guide. Otherwise, head to "Settings." Pick your microphone as input and headphones as output. Confirm selections by clicking "Ok."
Part 3: FAQs about Scaramouche AI Voice
1.Will Scaramouche be playable Genshin?
Yes, Scaramouche is currently available for gameplay as the Wanderer, a 5-star character wielding an Anemo catalyst.
2.What is Scaramouche AI Voice?
Scaramouche AI Voice refers to technology that allows users to mimic or modify their voice to sound like Scaramouche, a character from "Genshin Impact." This technology employs artificial intelligence to replicate and manipulate vocal characteristics, offering an immersive audio experience.
3.What can Scaramouche AI Voice be used for?
Scaramouche AI Voice can be used for various purposes, such as creating personalized voiceovers, adding a unique touch to streams or videos, role-playing in games, or simply having fun with voice manipulation.
Final words
In conclusion, the fascinating realm of Scaramouche AI voice offers an innovative way to engage with your audio content. Whether you're a content creator, gamer, or simply seeking a unique auditory experience, the Scaramouche AI voice technology opens doors to creativity and personalization.
To dive into this exciting world, embark on your journey by downloading MagicMic, a cutting-edge tool that empowers you to transform your voice and elevate your audio endeavors.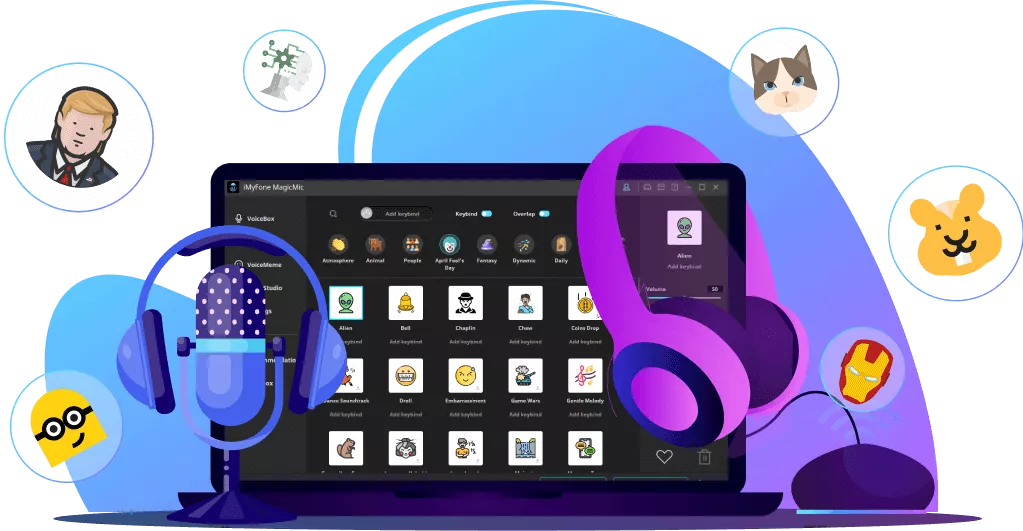 250+ Voice effects for one-click voice changing in real-time.
Huge library with 600+ Voice Effects and 200+ Voice Memes.
Sound emulator in games, live, chatting, online classes, and more.
Voice recording and audio voice changing is supported.
Voice studio lets you create any voice you like.