Having fun with your friends on Discord in real-time has become a new norm courtesy of remarkable and innovative ideas.
For instance, you can use the meme soundboard app to prank your friends and have lots of fun. Hundreds of ways can help you access the joyful memes soundboard, but are all the options worth your attention?
This debate is different, but we'll reveal this post's most exciting meme soundboard apps.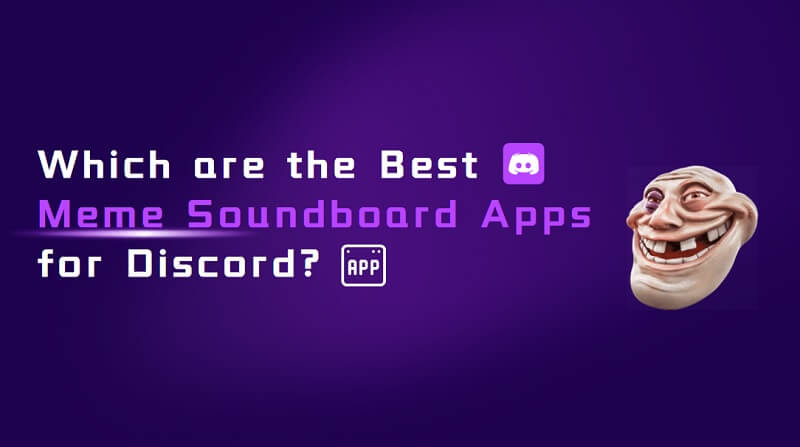 What is a Meme Soundboard App?
Let us have a look at what the meme soundboard app means. Soundboard meme apps help you make your voice beautiful when using Discord in real time.
Using the soundboard app, you've got the chance to alter your voice in real-time. You'd have been familiar with the meme word as thousands of memes circulate daily on the internet to make your day worth remembering. The role of soundboard memes is quite similar as it enables your meme in the shape of a sound to prank your friends in real time.
Keep on reading this guide to access the eye-catching memes soundboard tools.
Top 5 Meme Soundboard Apps for Discord
There are lots of platforms or tools where you can download Android Sound effects, like an Android notification sound effect. However, the three top ones are:
What would a user look in a soundboard when looking at memes soundboard effects on Discord?
The first thing he will probably look at is the sound quality a soundboard app offers, and adding to that soundboard library of a tool also plays a massive role in a user's mind. Luckily, if you're aiming to acquire the services of a meme soundboard app, no tool can serve you better than iMyFone MagicMic.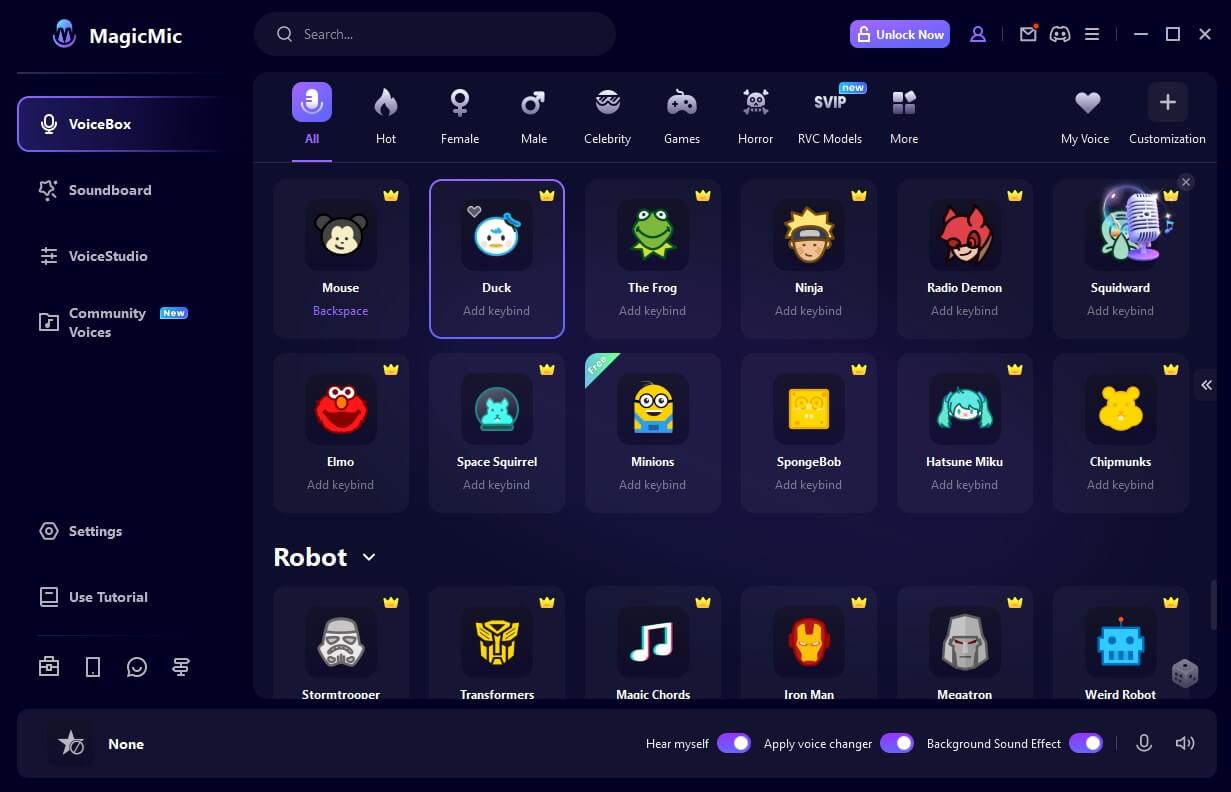 It is an excellent soundboard app that offers 100+ absolutely pleasing sound effects and lets you change your voice in real-time courtesy of its brilliant features.Unlike various other tools that don't bother to come up with the voice recording feature, MagicMic does!
Operate Systems:
Mac, Windows version for both real time voice change and recording and audio voice modulating. iPhone and Androidversion for only voice record and audio voice change.
Features:
Change your voice in real-time on Discord using the 125+ voice filters

The sound emulator is directly in various favorite programs

Supports file voice change and voice recording

It comes up with 600+ sound effects for Discord and other live-streaming platforms

Import the WAV or MP3 audio files and apply your favorite sound effects and voice filters
Pros:

It doesn't take up a lot of space on your PC

It works on both Mac and Windows systems

Select your favorite soundboards and voice filters through Random dice features

It enables you to customize the voice using the voice Studio feature
Cons:

You can't change the voice in real-time on mobile versions.
User Rate: 4.8
Although Resanance doesn't come up with the prettiest user interface, it is still one of Discord's most used memes soundboard.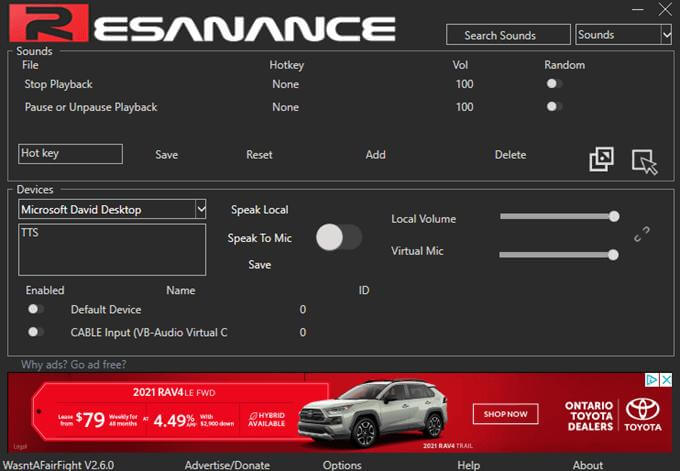 Initially, it was only compatible with the Discord app, but you can use it on Skype, Zoom, TeamSpeak, and other online platforms. This soundboard has remarkable audio sounds that can make the experience worth talking about.
On top of that, this soundboard enables you to play OGG, WAV, MP, and FLAC files. Luckily, the setup of Resanance is simple and doesn't come up with any hectic procedure, making your job easier.
Operate Systems:
It only works on Windows system
Features:
It comes up with multiple hotkeys and sounds

You can play this soundboard on countless devices simultaneously

It also comes up with the text-to-speech feature

Takes complete control of volume and sound
Pros:

It comes with tts function.

It works on Windows systems
Cons:

Outdated user interface

Ads are everywhere
User Rate: 4
Another Soundboard app that can be one of the best apps for you is none other than Soundpad. It is a brilliant tool that lets you play various sounds on your microphone. Since this memes soundboard has various built-in features, it offers the best microphone experience.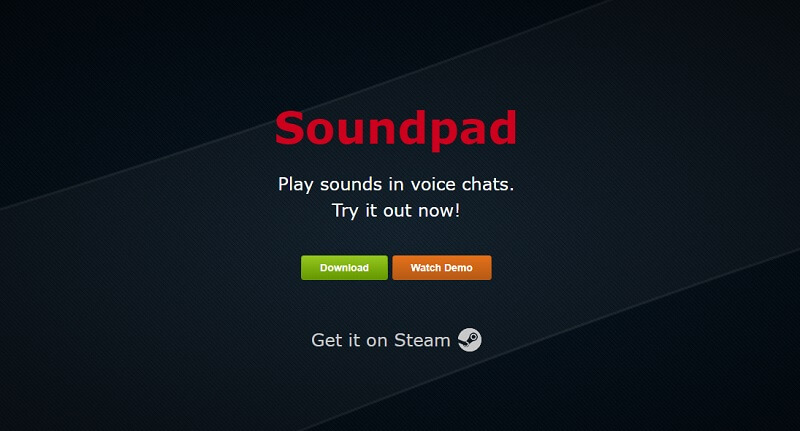 With compatibility with voice-related applications, soundboard is more than capable of providing you with the best opportunity to enjoy your time on Discord. Apart from using it on Discord, you can also use the Soundpad on various other platforms, including TeamSpeak, Dota 2, Battle. Net, Skype, etc.
Operate Systems:
It only works on Windows system
Features:
Dedicated to Discord

A brilliant volume normalization feature

Brilliant Editor and Recorder

Simple to use
Pros:

Lightweight software

Hotkeys for quick access

Supports multiple audio formats
Cons:

Limited sound effects

Limited functions and old-dated interface
User Rate: 4.1
With supporting audio formats, including WAV and MP3, EXP Soundboard is well set to help you play different sound effects with custom-created keys.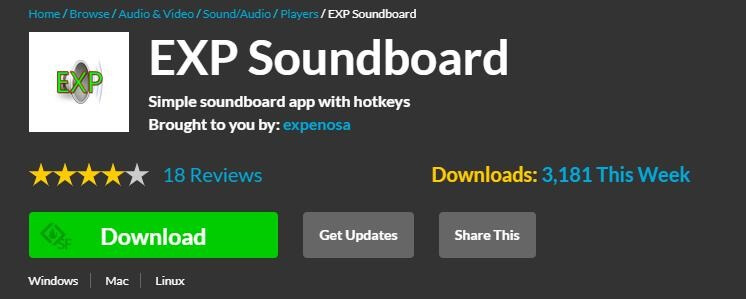 You can render the sounds through two outputs, including the speakers and audio cable. Using this brilliant meme soundboard, you can save your favorite sound effects on your PC and use those soundboards whenever you'd want.
Apart from a fascinating meme soundboard, EXP Soundboard also acts as an audio converter, as it can help you turn the audio into another audio format. Overall, it is a brilliant tool if you're looking to have fun with your friends on Discord; it has all the ingredients to provide you with the anticipated outcome.
Operate Systems:
It only works on Windows, Linux
Features:
Mic injector

Explore various soundboards

It gives you complete control over playing the soundboard

You can also convert the audio files into your desired formats.
Pros:

Supports Linux, Mac, and Windows

Free software

Assign keys to sounds
Cons:

Limited functions and old-dated interface
User Rate: 3.8
Despite having looked at various memes soundboard tools, if you're still searching for more options, Podcast Soundboard won't be a bad deal. Since it supports various audio formats, and MP, you can download or upload the sound effects in many audio formats.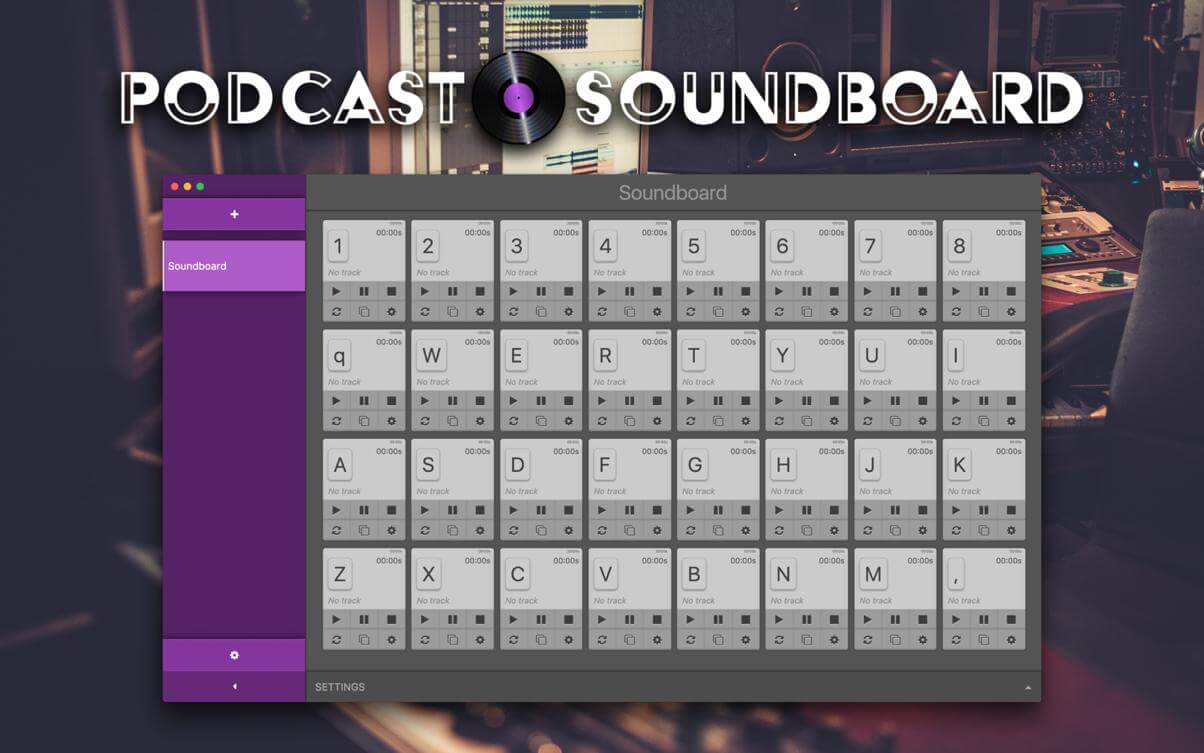 On top of that, this meme soundboard app ensures that the sound effects you play on Discord in real time carry a mind-blowing sound quality. The best thing about this meme soundboard is that it is compatible with iOS devices meaning iPhone users can take the opportunity to explore the hundreds of sound effects using this excellent Soundboard app.
Operate Systems:
It only works on Windows system
Features:
Supports the FLAC, OGG, WEBM, WAV, and MP3

It comes with a Duck Button

Looping and multishot are also available

It gives complete control over editing
Pros:

Various sound effects

Supports multiple online platforms
Cons:

It doesn't integrate with podcast recording software
User Rate: 4
Watch Video Guide About MagicMic Soundboard
How to Use Soundboard App on Discord
Using the meme soundboard app is too simple, and credit must be given to iMyFone MagicMic. Follow the guide below to use the meme soundboard on Discord in real-time.
On Windows
Step 1:
After visiting the main interface of iMyFone MagicMic, you need to install the software and don't waste any time before launching the software.
Step 2:
In this phase, your task is to choose the headphone as your output device and the microphone as the input device.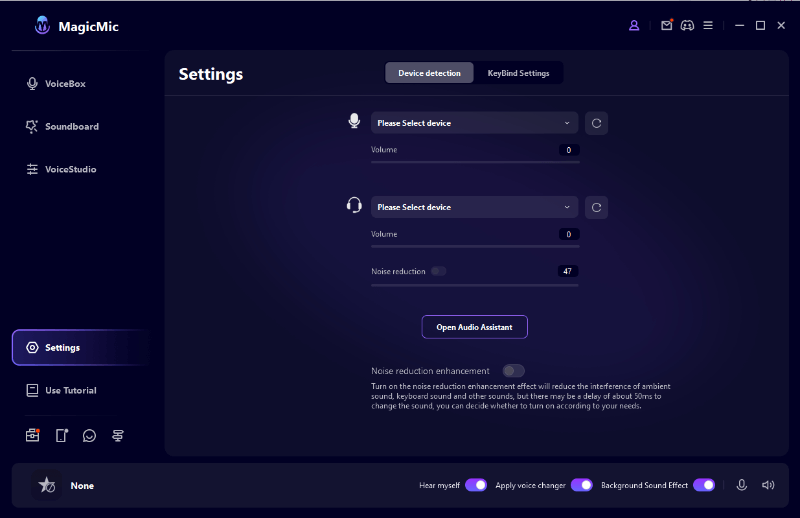 Step 3:
Tap on the ''Soundboard'' icon to choose the meme soundboard you'd like to play on Discord in real-time.
Step 4:
Now, launch Discord on your PC and tap on the'' Settings'' icon. Select the microphone as your input device after navigating to the Voice tab.
Proceed ahead after unticking the Automatically determined input sensitivity. Now, you can play the soundboard or change your voice in real-time on Discord.

On Mac
Like Windows, playing the memes soundboard on Mac is also somewhat similar.
Perform the same operations you did on Windows and launch Discord. Press on '' Voice Settings'' and enter into the Voice tab. Next, select BlackHole 2ch as your input device. It is probably the only setting different from using the MagicMic on Windows.
Final Words
If you're struggling to find a reliable meme soundboard app, this guide can do wonders for you. We have reviewed hundreds of meme soundboard apps and have found the 5 apps to be the most popular and fascinating.
You can access all those five soundboard meme tools from this guide. However, if you talk about the memes sound tool, no one can beat the supremacy and f MagicMic. It is flawless software that offers mind-blowing voice filters and soundboards.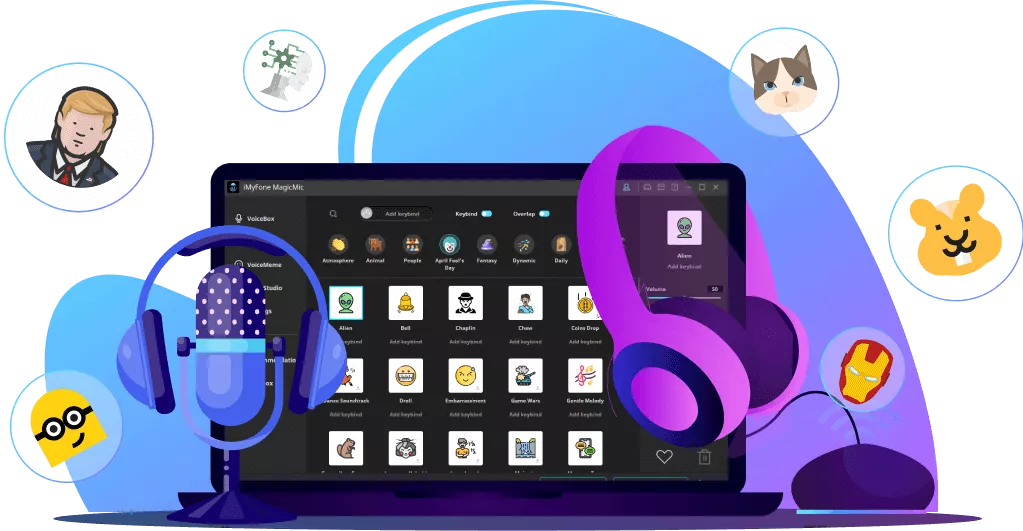 100+ Voice effects for one-click voice changing in real-time.
Huge library with 300+ Voice Effects and 150+ Voice Memes.
Sound emulator in games, live, chatting, online classes, and more.
Voice recording and audio voice changing is supported.
Voice studio lets you create any voice you like.