Voice control is becoming an increasingly important feature in today's tech-driven world. From smartphones to smart homes, the ability to control devices with your voice is now more prevalent than ever. But have you ever considered using voice control to enhance your audio experience?
With the MagicMic controller app, you can do just that. In this article, we will explore the benefits of using MagicMic remote control app for voice control and how it can help you achieve a new level of audio customization. Whether you're a streamer, gamer, or content creator, MagicMic controller can take your audio to the next level.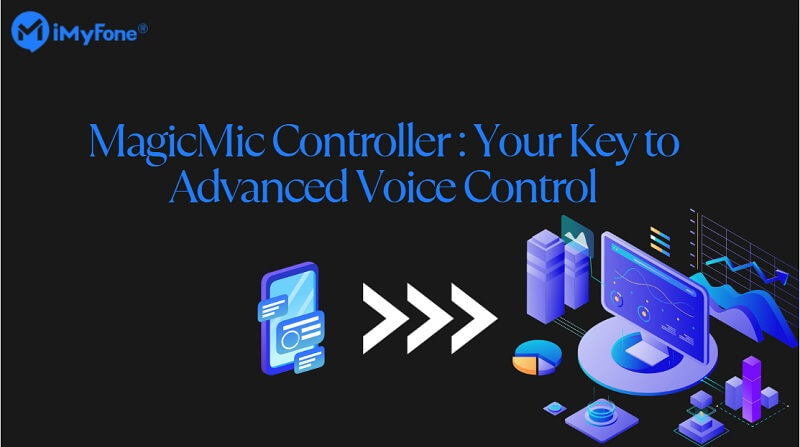 What is MagicMic voice controller?
There are many kinds of controller app, one of which may be the mobile phone software used to control the computer-side voice changer. MagicMic voice controller is a mobile application designed to remotely control and customize the audio effects of MagicMic, a popular voice changer software.
This software can make users easily adjust the sound effect through the mobile phone according to their own preferences and needs when playing games or watching videos, so as to achieve better results auditory experience. This kind of software usually needs to install the corresponding server program on the computer, and download the corresponding control software on the mobile phone to connect and use.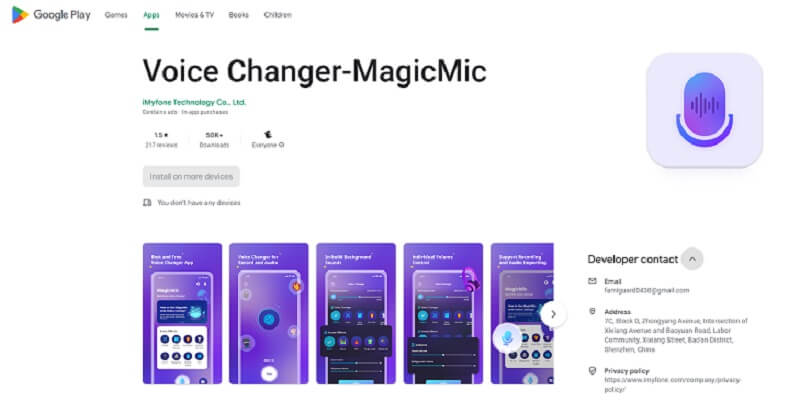 How to use MagicMic voice changer with voice control?
Here's an outlining the steps to use MagicMic voice changer with voice control:
Step 1: Install MagicMic voice changer software on your computer and download the MagicMic controller app on your smartphone.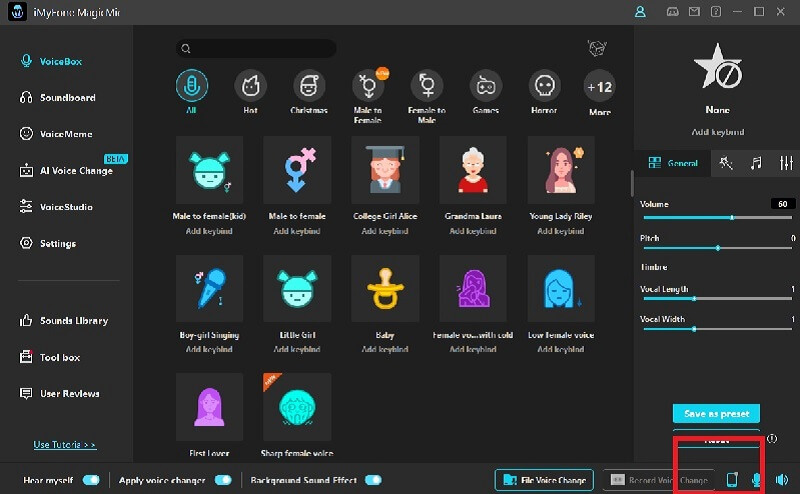 Step 2: Run MagicMic Desktop on your PC.
Step 3: Look for the smartphone icon located at the bottom of the interface and click on it to generate a QR code. Open MagicMic Controller on your mobile device and scan the QR code.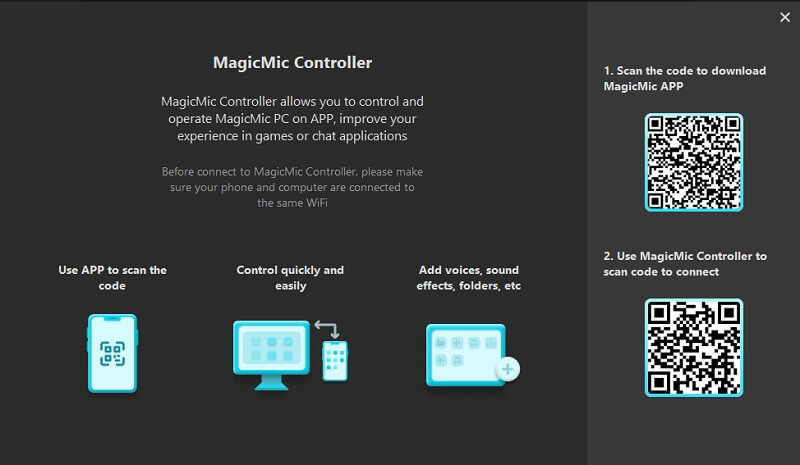 Step 4: Ensure that your smartphone and PC are connected to the same WiFi network.
Step 5: Once the connection is established, begin creating custom panels by adding voices, folders, sounds, or actions. Customize a panel to maximize your audio setup during streaming or conversations.
MagicMic is a popular voice changing software that has gained popularity among gamers, content creators, and individuals who want to add some fun and creativity to their online communication. With its easy-to-use interface and a wide range of voice effects and filters, users can transform their voice into a robot, alien, chipmunk, or even a monster during live voice chats, video calls, and gaming sessions.
It is compatible with different communication apps like Discord, Skype, and Zoom, making it a versatile tool that can be used in various settings. Additionally, MagicMic's customizable hotkeys allow users to switch between different voices and filters seamlessly, adding to the overall entertainment value of conversations.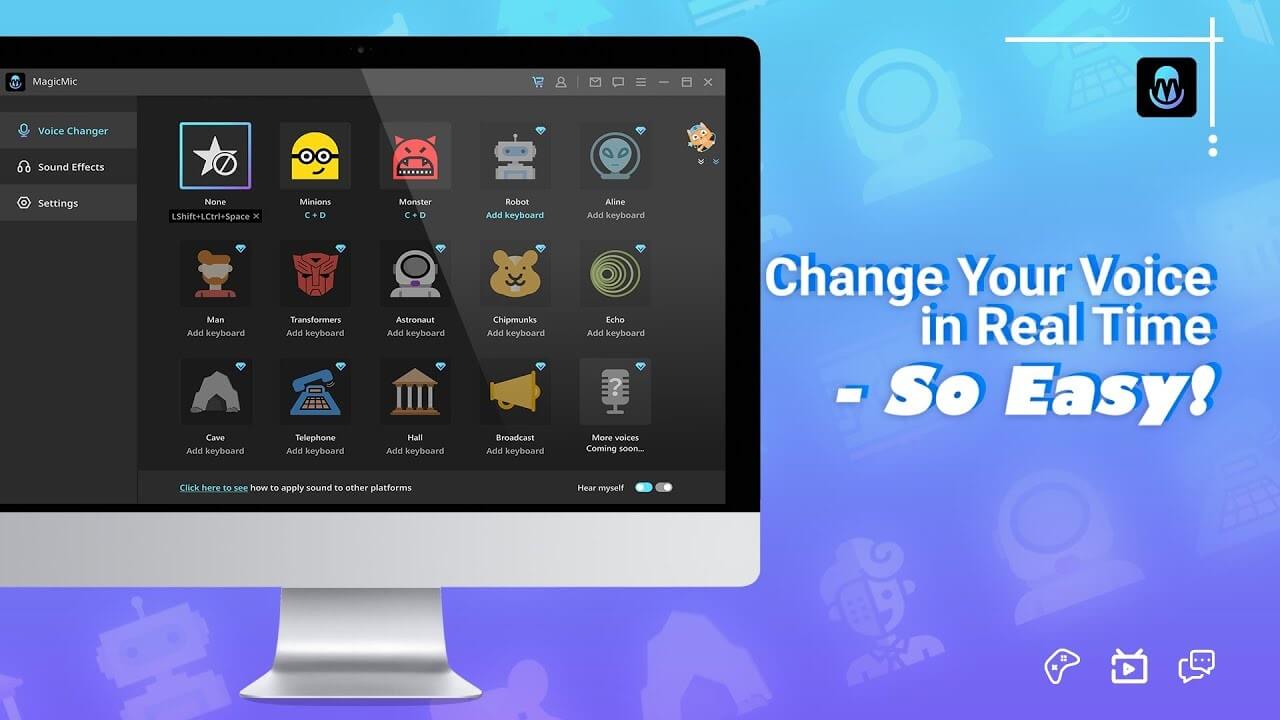 Key features:

More than 500 different voice effects and filters, including popular ones like alien, robot, and chipmunk.

Customizable hotkeys to easily switch between different voices during conversations.

Ability to integrate with different communication apps like Discord, Skype, and Zoom.

Soundboard feature to play sounds and effects during conversations.

Easy-to-use interface and user-friendly controls.
Pros:

Provides a wide range of fun and creative voice effects and filters.

Easy to use and integrate with other communication apps.

Offers a soundboard feature that can add to the entertainment value of conversations.
Cons:

Some voice effects may sound unnatural.

It is a new product, not that famous.
Conclusion
MagicMic Controller is a mobile application designed to be used with iMyFone MagicMic Desktop, which is considered to be one of the best voice changer and soundboard software for Windows. With this app, you can easily access and switch between different voice changers and soundboards, turn them on and off, without having to look at your computer screen. You can focus on your games and streams with minimal interruptions, easy accessibility, and unparalleled control over your voice modulation.You won't have to use any complicated keyboard shortcuts or a third-party controller, as you can easily manage your voice and sound effects from your iPhone or Android device.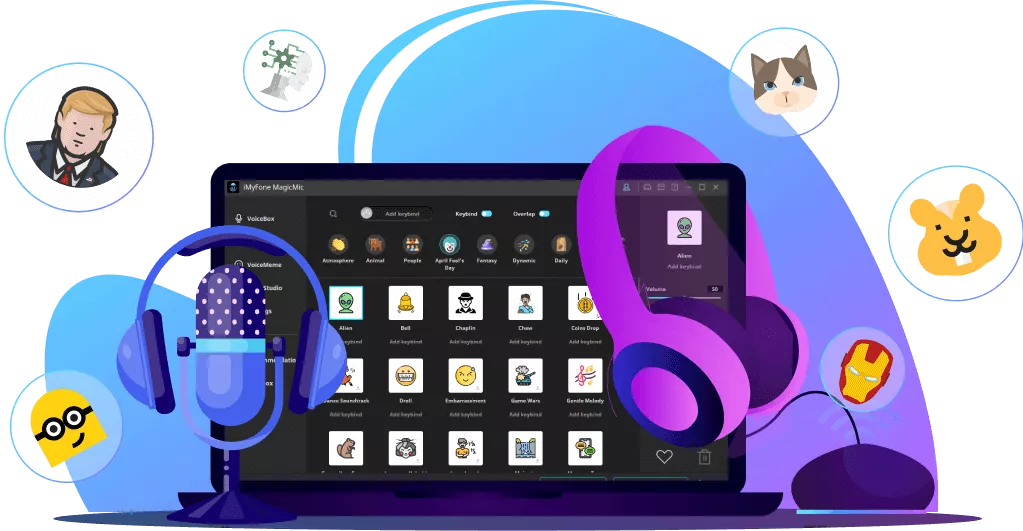 125+ Voice filters for one-click voice changing in real-time.
Huge library with 400+ Voice Effects and 150+ Voice Memes.
Sound emulator in games, live, chatting, online classes, and more.
Voice recording and audio voice changing is supported.
Voice studio lets you create any voice you like.