Are you fascinated by the distinctive voice of Technoblade and eager to infuse your content with his unique charm? Your search ends here! In this article, we'll delve into the dynamic realm of Technoblade voice AI and the Technoblade voice changer, which offer an exciting opportunity to embody the essence of Technoblade in your audio creations. Whether you're a dedicated gamer, a content creator, or simply captivated by Technoblade's persona, these tools will revolutionize your audio endeavors and captivate your listeners.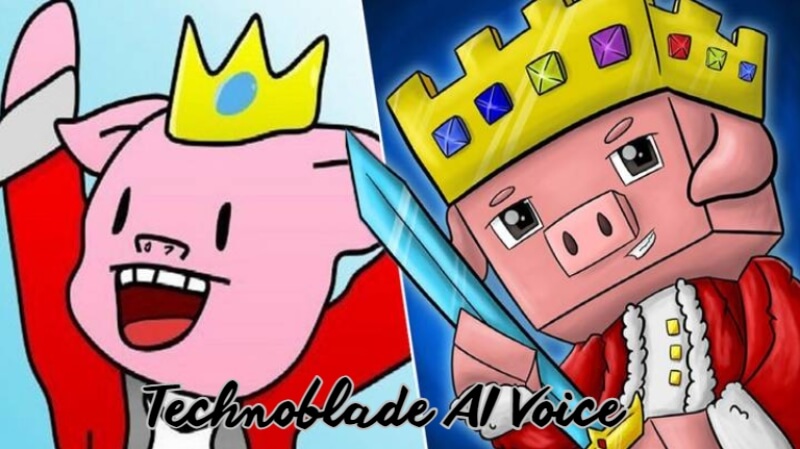 Part 1: Introducing Minecraft Master Technoblade
Technoblade, also known as Alexander, was a renowned American YouTuber celebrated for his Minecraft content and participation in the Dream SMP. His journey began in 2013 with Minecraft gameplay on his main channel. Rising to prominence in 2019 through victories in PvP events and Minecraft Monday, he later joined the Dream SMP in 2020. Tragically, he passed away in June 2022 due to metastatic sarcoma, leaving a significant impact on the Minecraft and YouTube communities with nearly 11 million subscribers on his main channel.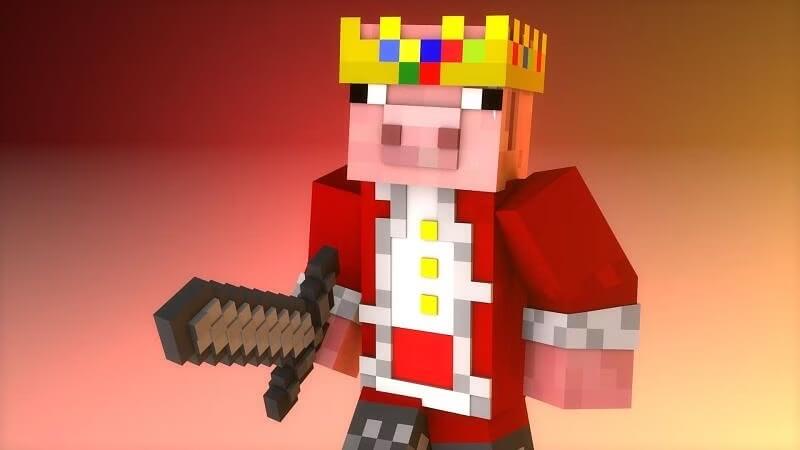 Part 2: How to Sound Like Technoblade with AI Voice Changer?
The revolutionary MagicMic voice changer, featuring real-time Technoblade voice AI. Effortlessly transform your voice across various platforms with 250+ AI voices, 600+ soundboards, and 200+ voice memes. Elevate communication with uniqueness and entertainment. Crafted for gamers and YouTubers, MagicMic is the ultimate voice modulation solution. Elevate online interactions and streaming, injecting more fun into conversations. From gaming banter to YouTube engagement, MagicMic enhances your creative prowess.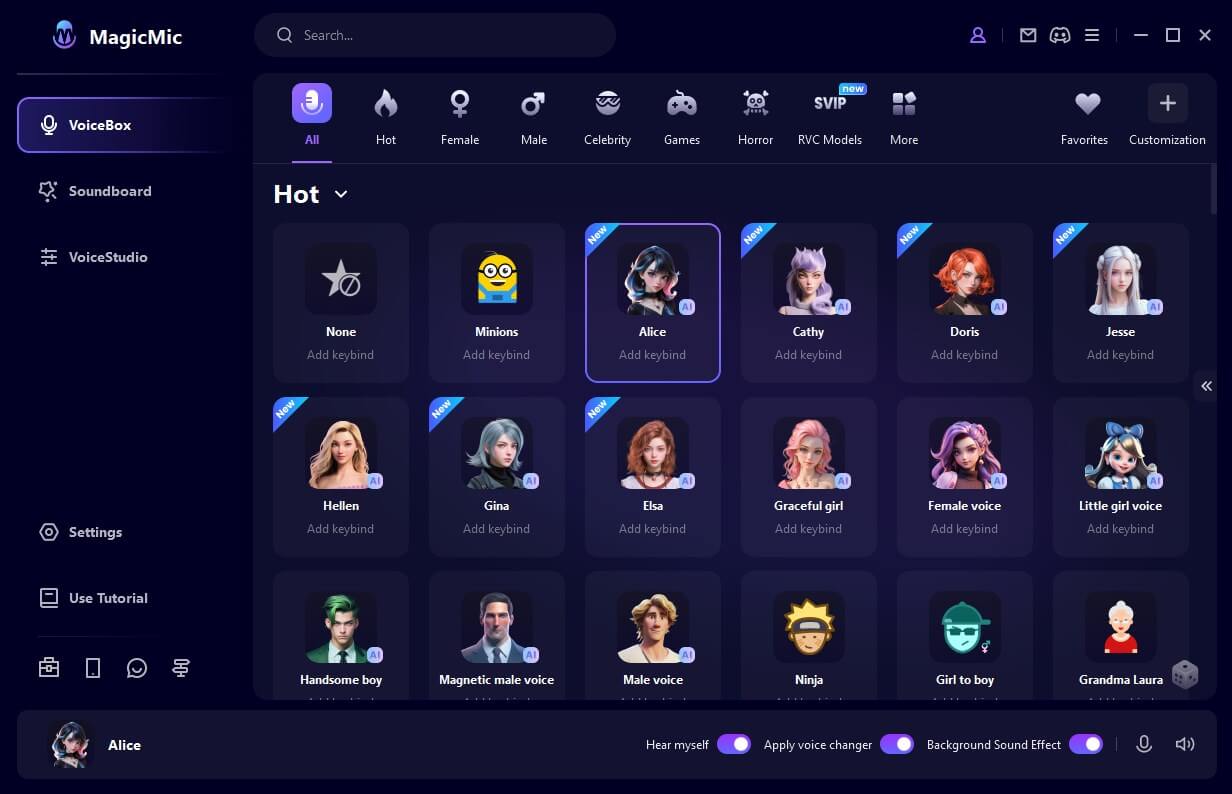 Key features of MagicMic
Technoblade Voice Changer
250+ Voice Filters: Enjoy a wide range of 250+ voice filters, 600+ soundboard effects and 200+ voice memes.

Voice Customization: Create unique voices with adjustable parameters using Voice Studio.

Keybinds Control: Simplify gaming, chatting, and streaming with shortcut keys for voice and sound effects.

Easy Audio Editing: Effortlessly change and edit voice for recordings.

Voice Recorder: Record and apply vast voice effects in real-time with voice recorder feature.

Noise Reduction: Eliminate noise, echo, and cracks with a single click using noise reduction technology.
How to generate Technoblade AI voice with MagicMic?
Step 1: Download and Launch
Begin by downloading and installing MagicMic software. Open the app, log in with your email, and customize settings.
Step 2: Configure Input and Program Settings
Personalize your setup: select your main microphone as input, activate "Apply Voice Changer," and enable "Hear Myself."
Step 3: Select the MagicMic Virtual Audio Device
Integrate your altered voice by setting the Voice Changer Virtual Audio Device as input in your chosen app.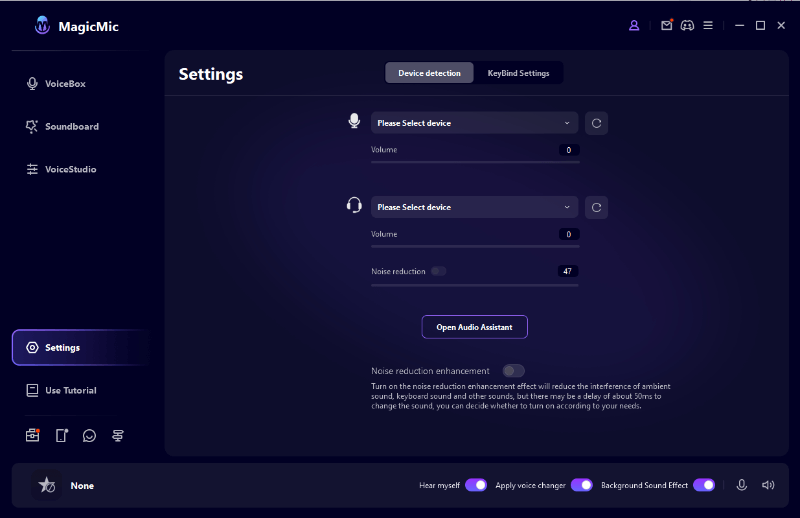 Step 4: Choose Voice and Sound Effects or Create Technoblade AI Voice
Opt for a voice from "VoiceBox" or assign keybinds for enhanced gaming. For unavailable voices, use "Customization" to upload audio clips like Technoblade's for a Technoblade AI voice.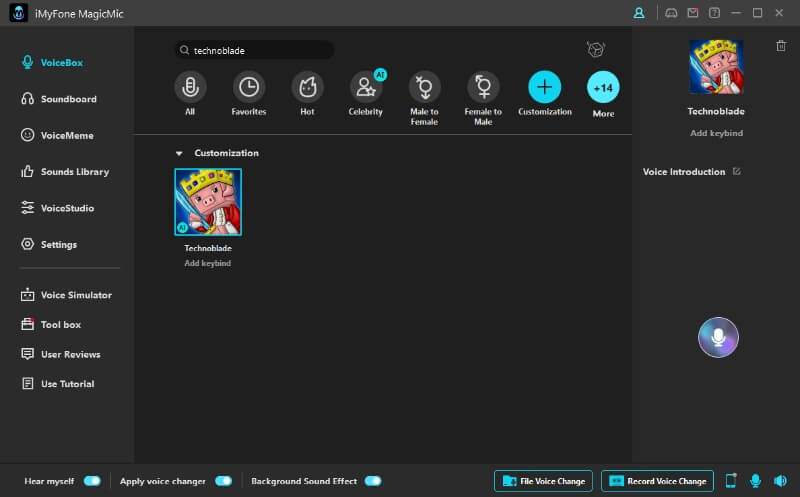 Part 3: Generate Technoblade AI Voice by Using Voice Generator
For those in search of a Technoblade voice for text-to-speech needs, consider VoxBox as a prime choice. As a Technoblade voice synthesizer, VoxBox provides a distinctive solution to replicate the cherished character's iconic vocal mannerisms.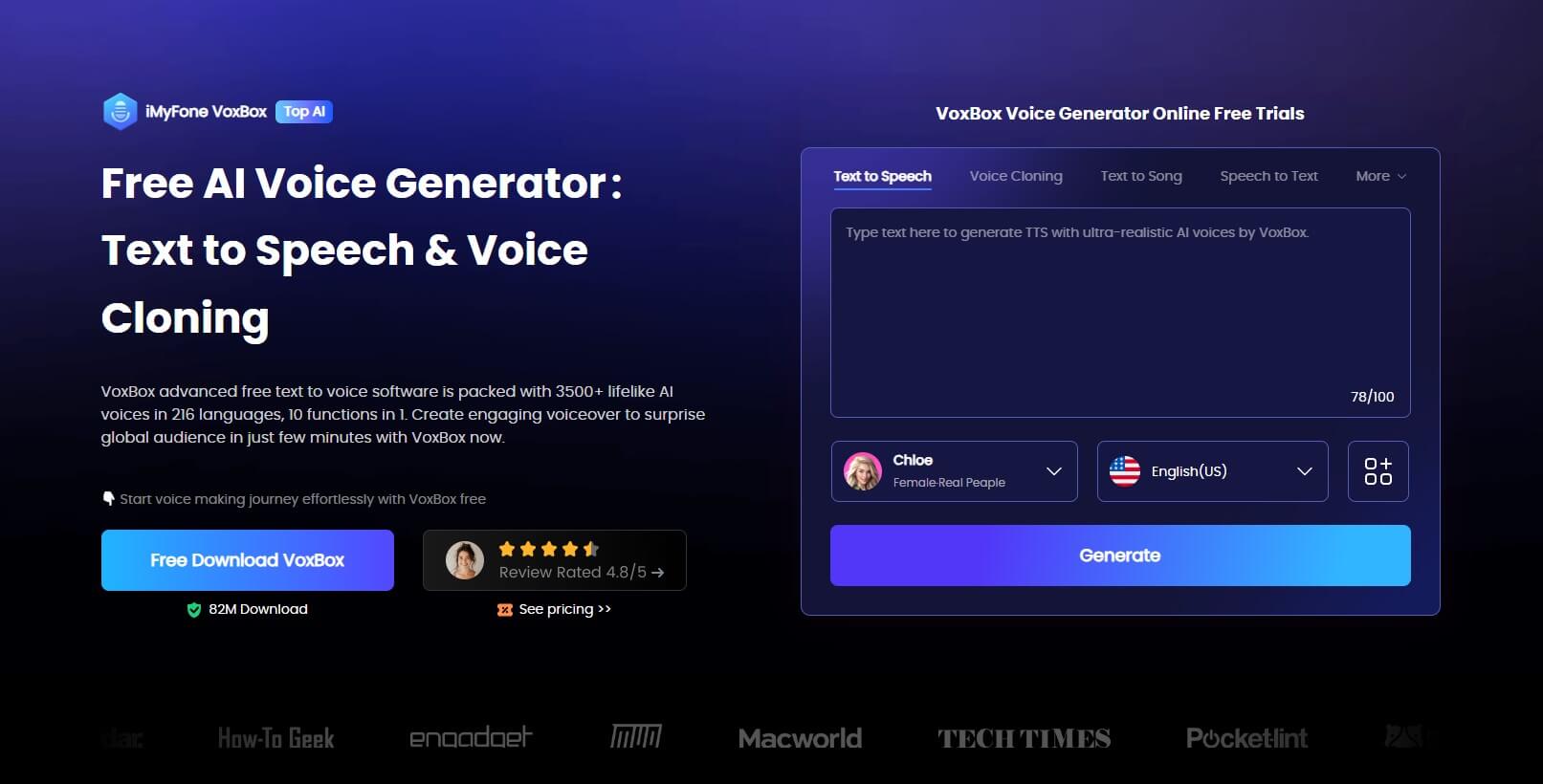 Key features of VoxBox Technoblade Voice Generator
Explore 3200+ voices in 46+ languages for Text-to-Speech (TTS) options.

Experience navigation, security, and fast processing, elevating the user experience.

Versatile compatibility with formats like MP3 and WAV enhances usability.

All-inclusive platform for TTS, Speech-to-Text, voice cloning, conversion, recording, and editing.

Create authentic AI voices through cloning for natural and genuine expressions.
How to use VoxBox Technoblade AI voice generator
Step 1: Download and open VoxBox. Upload Technoblade audio under "Voice Cloning."
Step 2: Access the left-hand menu, then click "Text to Speech."
Step 3: Enter text, select desired Technoblade voice for synthesis.
Part4: What Happened to Technoblade?
Technoblade's journey took a heartbreaking turn with a cancer diagnosis in 2021, prompted by arm pain and swelling. Despite enduring chemotherapy and radiation, his health deteriorated. Tragically, on June 30, 2022, a video titled "so long nerds" revealed his passing, read by his father.
Throughout his career, Technoblade championed cancer awareness, raising substantial funds for the Sarcoma Foundation of America. His legacy lives on through support for research and his siblings' education.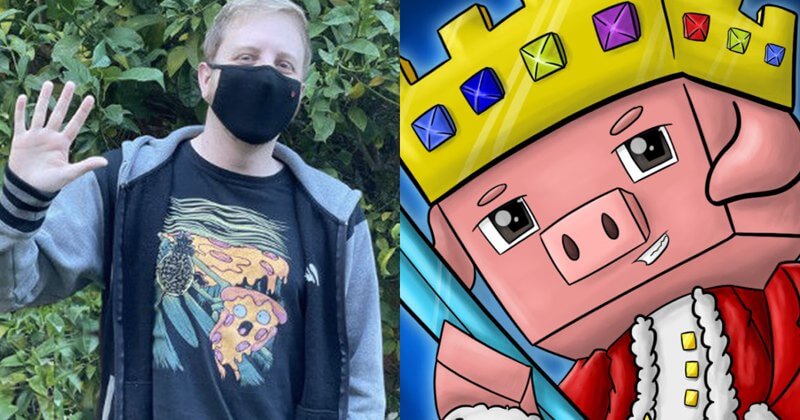 Part 5: FAQs About Technoblade Voice AI
1.What Minecraft did for Technoblade?
Mojang Studios paid homage to Technoblade on July 2, 2022, by incorporating a tribute into the Minecraft: Java Edition launcher image. This alteration featured a pig adorned with a crown, symbolizing Technoblade's recognizable in-game Minecraft skin and channel identity.
2.What does 'Technoblade Never Dies' mean?
Following his real-life struggle with cancer concluding on June 30, the phrase began circulating among fans, fellow streamers, and the wider gaming community. It became a symbol of honor and admiration for the Minecraft luminary.
3.What can I use Technoblade Voice AI for?
You can use Technoblade Voice AI for various applications, such as text-to-speech for videos, livestreams, or content creation. It's a great way to add a unique touch to your projects or engage with your audience using a voice similar to Technoblade's.
Final words
In summary, the legacy of Technoblade lives on through the transformative power of technology. The emergence of Technoblade voice AI and the Technoblade voice changer has empowered content creators, gamers, and enthusiasts to echo his iconic style. By downloading MagicMic, users can immerse themselves in the realm of Technoblade, adding a new dimension to their interactions and creative ventures. As the digital world continues to evolve, Technoblade's influence remains a driving force in shaping the landscape of virtual expression.
Come and try it now!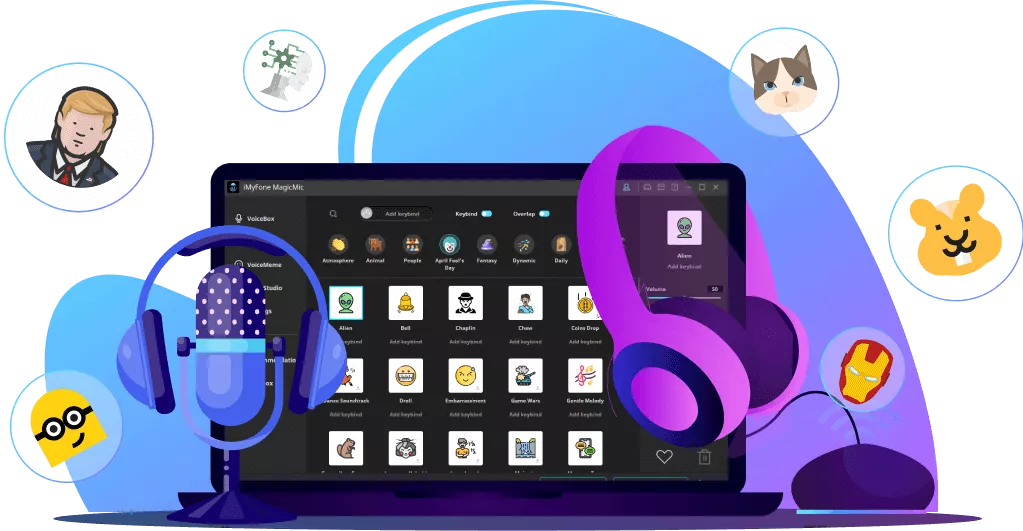 250+ Voice effects for one-click voice changing in real-time.
Huge library with 600+ Voice Effects and 200+ Voice Memes.
Sound emulator in games, live, chatting, online classes, and more.
Voice recording and audio voice changing is supported.
Voice studio lets you create any voice you like.