Quickly Create A Video in the Fast Video Mode
Do you want to create a magnificent video or slideshow in merely one click? The Fast Video Mode enables you to use the built-in, refined template to quickly make a well-edited video or slideshow with music. This page will tell you how to apply a template to create your Fast Video.
Steps to Use Fast Video Mode
In the Media Library, select the "Fast Video" option, which will bring you to the Fast Video mode.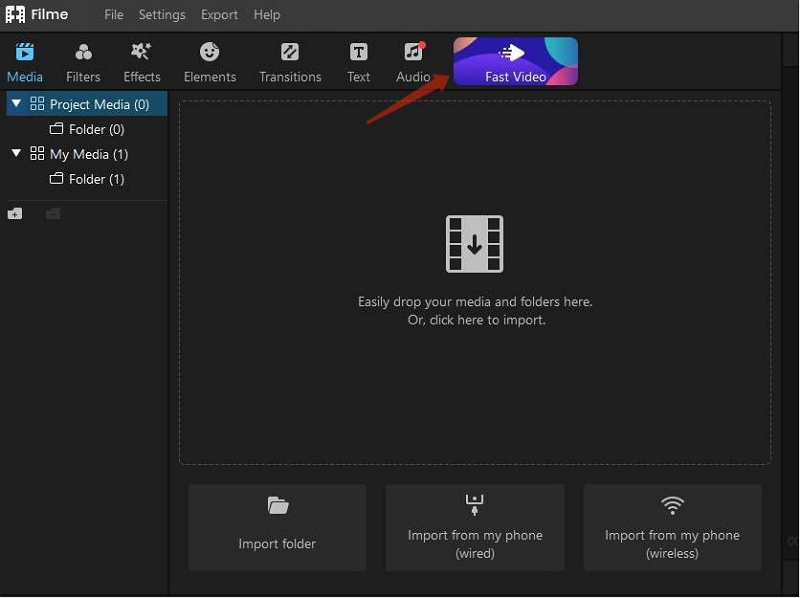 There are mainly 7 template categories for you to choose from including wedding, birthday, holidays, education, business, and more. Select one template to view it in the preview window. You can choose the aspect ratio of your video from 16:9 and 9:16. When you're ready with the template, click the "Add your media" button.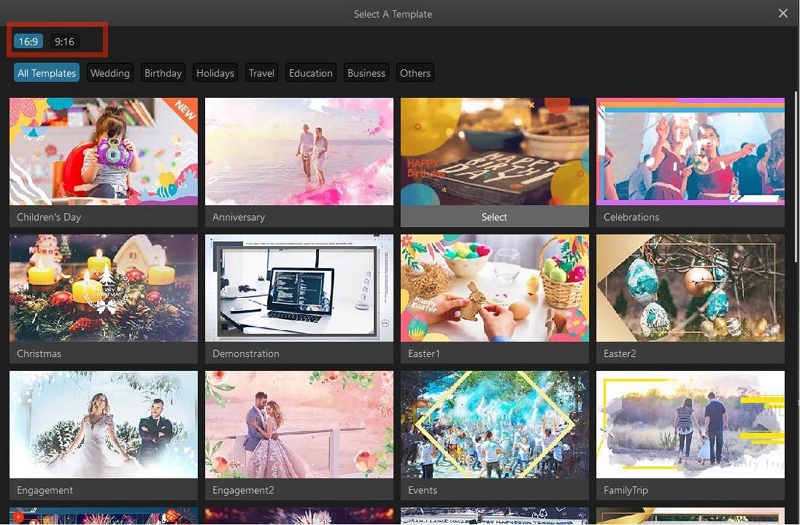 In this step you can import your media files in three ways:
1) Click the anywhere in the large window
2) Choose the "Import" option to import individual files or an entire folder from your computer.
If you would like to delete any file from this window, select it and click "Delete selected file(s)." If you want to go back to the last window to select another template, choose the "Back" option in the bottom left corner. To preview your video/slide with this template, click the "Preview" button in the bottom right corner.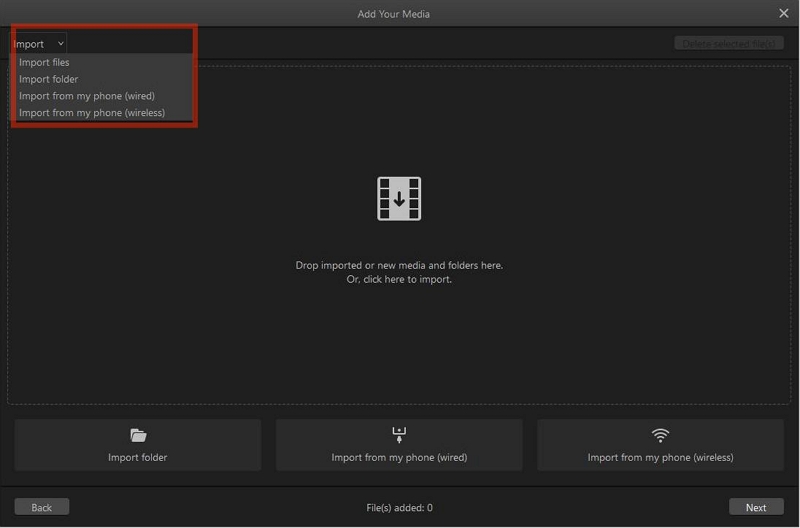 After you have imported multiple files, you can see the file listed on the interface. If you would like to change the file order, you can simply drag and drop the file to rearrange their order.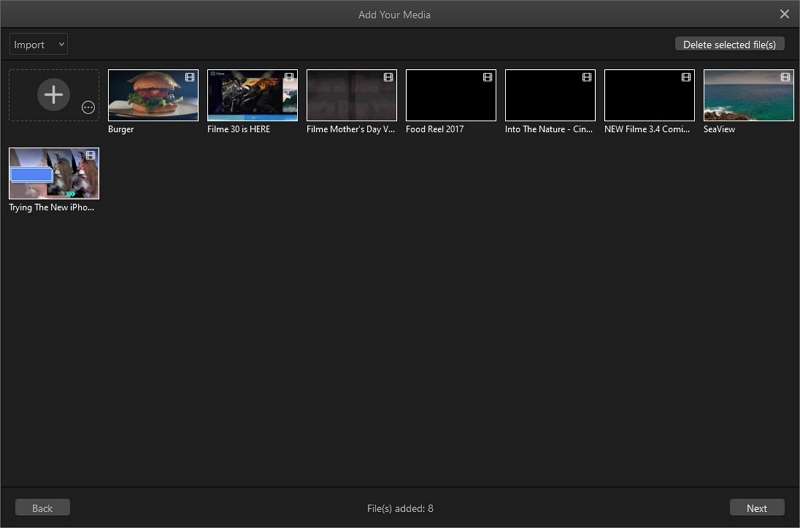 In this part, you can replace or reset the audio file in selected video by clicking the music note icon. Plus, you can preview your video with the selected template and adjust its duration by clicking the clock icon.
Click the upward or downward triangle to make it longer or shorter, or you can input its duration in the box directly. Original duration is highly recommended for the best effect.
You can also adjust the volume and choose to view it full-screen. What's more, you can switch and preview the template as you like in this window.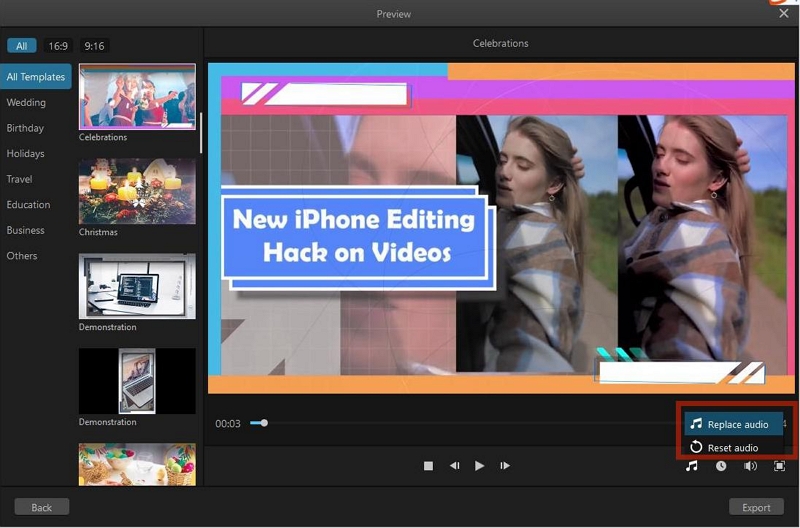 If you're satisfied with the video/slideshow, you can export it by clicking the "Export" button..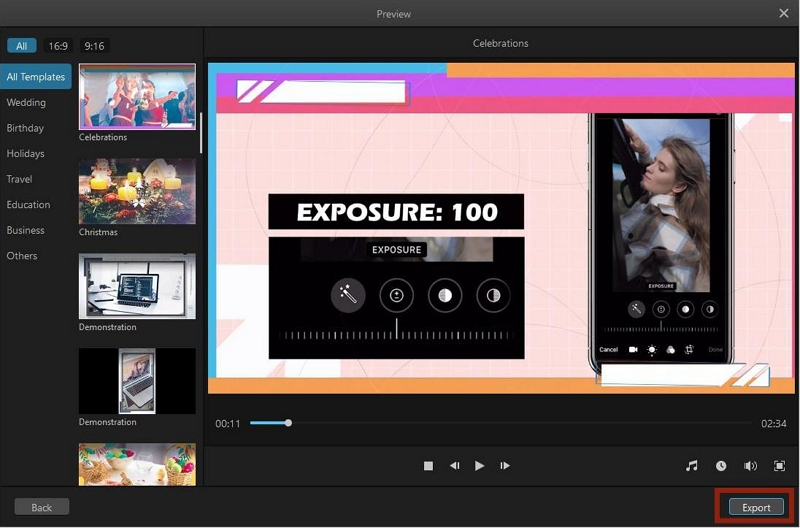 Thanks for your kind feedback!
OK